Hair feeling ho-hum? Over-styled? Perhaps your locks need a little TLC? Actress Taraji P. Henson has just the thing for tired tresses of all types: TpH by TARAJI, her brand-new haircare line that's available exclusively at Target. Landing on shelves and dot-com with 18 products ranging from hair milk to scalp scrubs, TpH by TARAJI is affordably priced and made for everyone.
And some might say this launch is years in the making. Taraji, who was involved in every aspect of the development of TpH by TARAJI, is no stranger to whipping up solutions for her own hair needs, often developing balms and scrubs in her own kitchen.
"Early on in my career I was doing my own hair for the red carpet—I needed to have an interest in product formulas since I was always changing my looks. I've done them all. I learned quickly what formulas were my favorites, and the failures!" she says.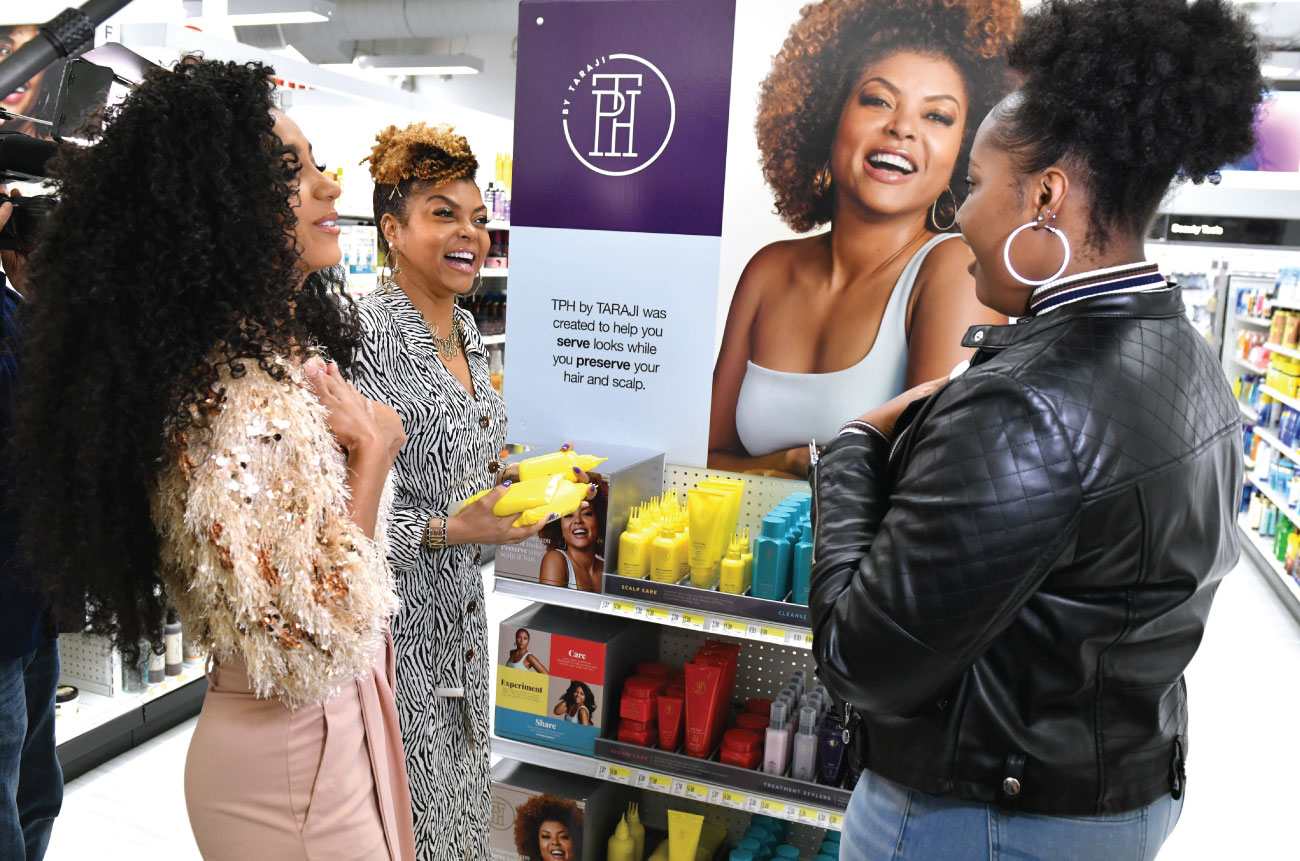 We connected with Taraji to get the deets on her new line, how she uses it and what else she's picking up on her Target Runs. Let's take a look!
To kick us off, we want to know what inspired you to create your own haircare brand—and we're really curious to hear about these scalp treatments! It feels like a newer trend, but it sounds like you've known about it for a while now.
I have always been into healthy hair—and knew that a healthy scalp would lead to healthier hair. There were no haircare lines that truly focused on scalp care. I was creating my own products at home for nearly two decades. I had great results creating my scalp tonic and I knew other women would love to have those great results too, which is the root and the hero of my product line.
So, who are the products designed for? Is there a demographic you had in mind when creating the brand?
I created the products for everyone. The line is not hair type-specific. Who doesn't want healthy hair, or a healthy scalp? The products are universal and can be used on everything from natural hair, to chemically treated hair, men, children—there's something within this line for everyone.
You have 18 products—and in really beautiful packaging too, we might add. What are a few of your must-haves for people exploring the line for the first time?
I love the whole line—ha!—but honestly, it's so hard to narrow down my favorites. But I would absolutely recommend:
• Never Salty: A scalp scrub that exfoliates and rejuvenates the scalp.
• Make it Rain: A hydration conditioner I use because my hair is color treated.
• Hustle & Co: A very rich co-wash that doesn't strip my hair.
• Real Love: A protein gel mask I usually use after my color touch-ups.
• Master Cleanse: This is my hero product! I love to use this after Never Salty.
• Smooth Attitude: This is what I use for my twist outs.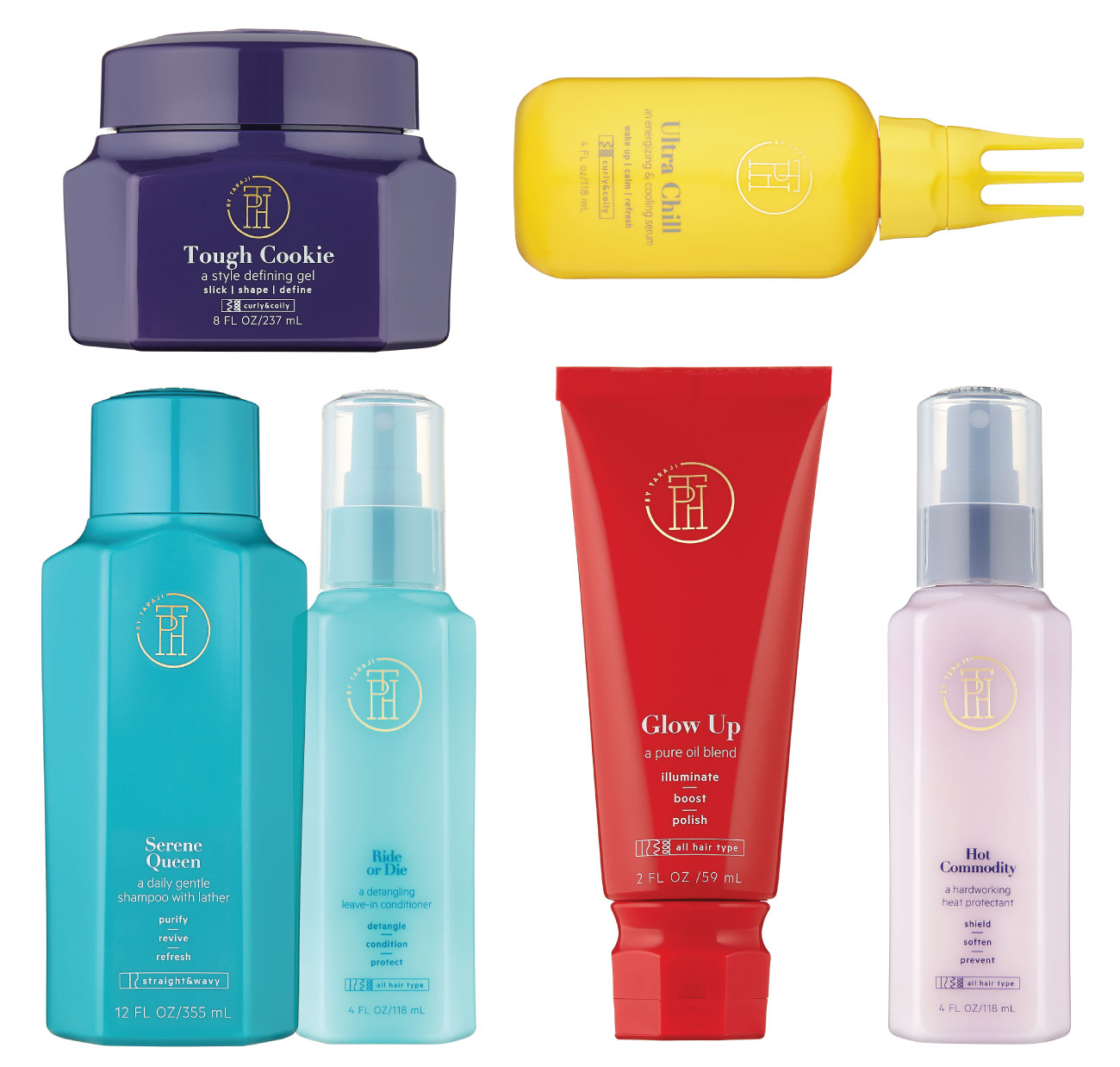 Is there one thing you always do with your hair before leaving the house?
Before I leave the house, I always have a swag check in the mirror! Making sure my edges are laid with So Slick, and if I am wearing my wash and go, I make sure to apply The Guardian to refresh my curls. Then my outfit is coordinated with my makeup and hair. Oh, and I can't forget—I must spray my smell goods on.
What's your go-to hairstyle and which TpH by TARAJI products do you use to create it?
Because I'm natural, my go-to hairstyle is a twist out. I usually start with scalp care first, so I use Never Salty, followed by Master Cleanse and to penetrate deeper, I wrap my hair in a hot towel. Next, I wash my hair with Honey Fresh, then I condition with Make It Rain. Finally, I use Smooth Attitude to put my hair in sections and twist. I use Tough Cookie or Glow Up on the ends of my hair to keep them healthy, and to lock-in the twist out.
What is your #1 hair tip or trick?
A clean scalp leads to healthy hair and ALWAYS wrap your hair with a silk/satin scarf or bonnet.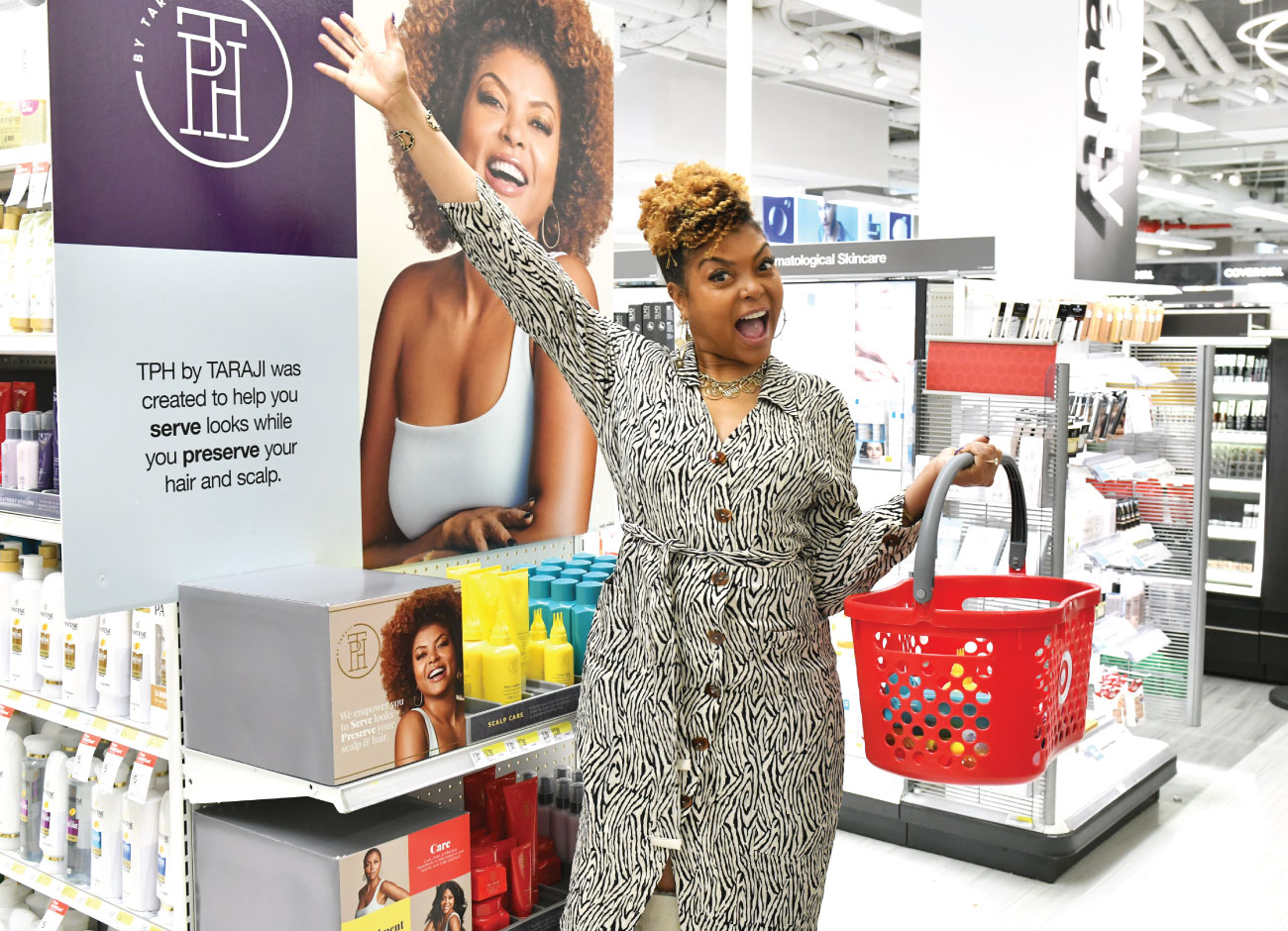 So you've got these amazing products, you want to get them out in front of more people—why was Target the perfect retail fit?
I love Target—I've been shopping at Target for years! And I love that Target is all about offering quality products at affordable prices. Because I have a very diverse audience, I wanted everyone to be able to afford these products and give the same amazing haircare that I would receive at home.
What's your favorite thing to shop in the Target beauty aisles?
I love grabbing Ardell Wispier Lashes, Yes! Cucumbers Facial Wipes, Cotton Rounds Makeup Remover Pads, Burt's Bees Pomegranate Lip Balm and Olay Regenerist Micro Exfoliating Wet Facial Cleansing Wipes. PIXI by Petra always has great collections and I love using TpH by TARAJI Glow Up on the heels of my feet during harsh winter months—like now!—to lock in moisture.
Ready to join the healthy scalp revolution? Check out more products from TpH by TARAJI with prices ranging from $8.99 to $14.99 right here on Target.com.