Note: Stay tuned for stories of 2021 Black History Month at Target. Until then, shop the assortment now over on Target.com.
As February approaches, voices from across Target have come together to help guests and team members celebrate Black History Month. Throughout the month, our team's work—including an exclusive product assortment, marketing campaign and team member events—is a reflection of the inclusive experience we strive to create at Target.
Target's Black History Month assortment puts a spotlight on the heritage, legacy and impact of the black community. Now in its fifth year, the collection is available in hundreds of stores across the country and online, and includes more than 100 items for $29.99 or less. Along with seasonal guest-favorites like apparel (including extended sizes), beauty and home décor, the collection includes new products in food and beverage, stationery and toys.
Browse the gallery below for a few of our favorite finds:
Black History Month
6 assets
Throughout the month, Target is also shining a spotlight on products from black-owned businesses that are carried in our stores year-round. One-third of the Black History Month products are from black-owned businesses, including Lip Bar and Alikay Naturals, and more than half are exclusive to Target. This year's Black History Month marketing campaign, Black Beyond Measure, also features black entrepreneurs and Target team members. The campaign name was designed to amplify success stories and celebrate blackness, an uplifting sentiment to empower future generations.
Target's African American Business Council, which includes more than 1,000 team members, was the driving force behind creating the assortment five years ago and continues to advise our teams on the collection. The team spent months creating meaningful events at our Minneapolis headquarters to help educate and engage team members, as well as celebrate our vendors.
Dozens of members of the Target team have had a hand in bringing this year's collection, campaign and celebrations to life. Here are three of our team members on what the month, and Target's efforts, means to them: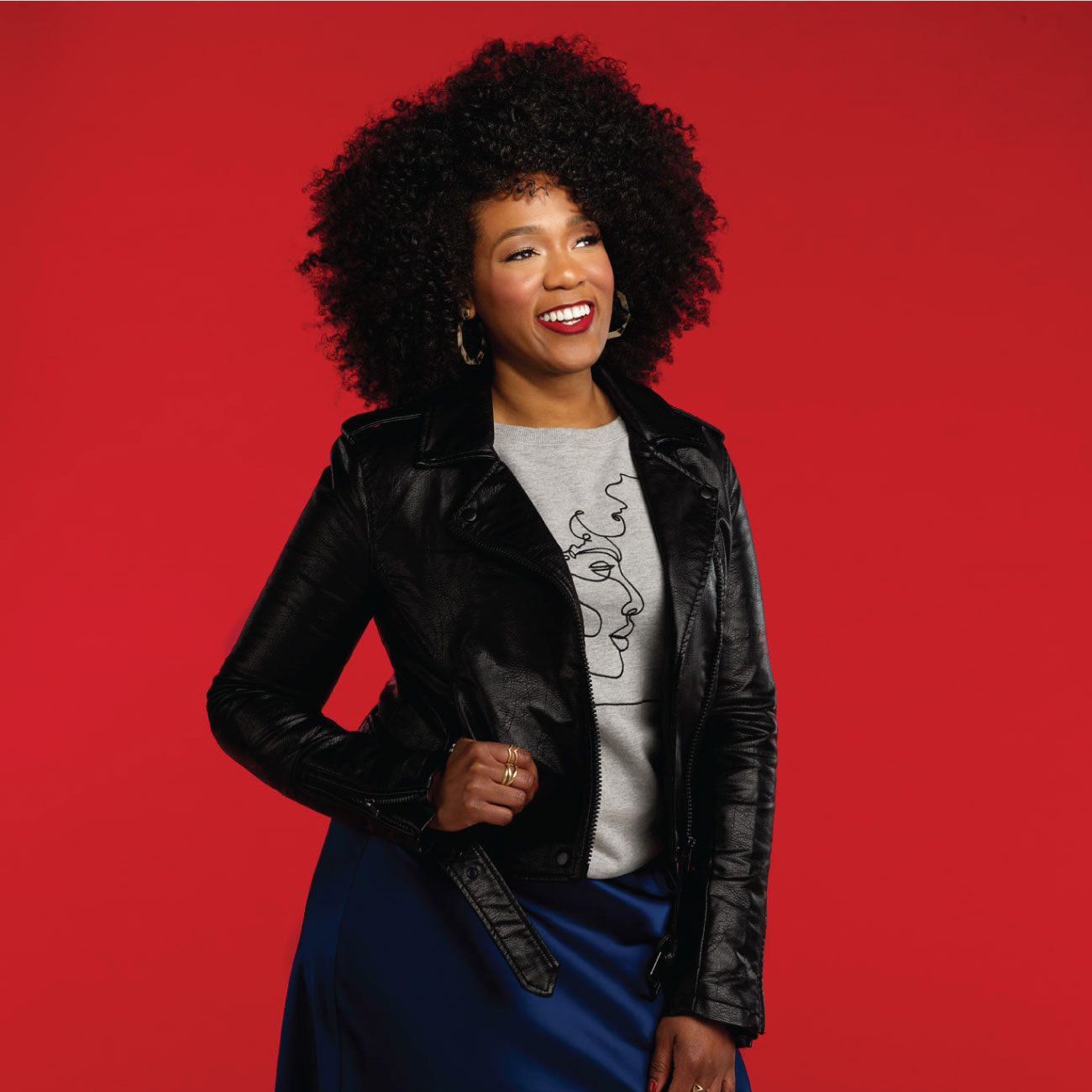 Melanie Gatewood, Director of Multicultural Merchandise, Minneapolis
On putting together this year's assortment: "The process started by looking at the items that truly resonated with our guests in last year's assortment – both on social media as well as from a sales perspective. The items that were most impactful last year were the ones that highlighted individuals with lasting legacies – this is where the theme, Black Beyond Measure, came from. The entire team of more than 20 team members came together to build an assortment that represented as many definitions of success as possible – including stories from entrepreneurs, artists, activists, poets, chefs and more."
Melanie's favorite finds: "Personally, I love Mambo Sauce. Growing up in Baltimore, I would visit my sister in D.C. often, and Mambo Sauce is one of those nostalgic items that reminds me of those visits. Guests continue to love the names T-shirts. The Rosa Parks and Katherine Johnson dolls are hits too."
On the month's meaning: "Black History Month is two things to me. First, it is a moment to take pride in the amazing accomplishments and perseverance of the Black community – especially those untold stories. Second, it is a moment to reflect on my role in furthering the legacy and impact of Black culture. As it pertains to this assortment, that came through in the blending of items that pay homage to those who came before us with items that allow us to take ownership of driving Black history. A perfect example of this is the 'I Am Black History' t-shirt. It's true – I am a part of Black history every day."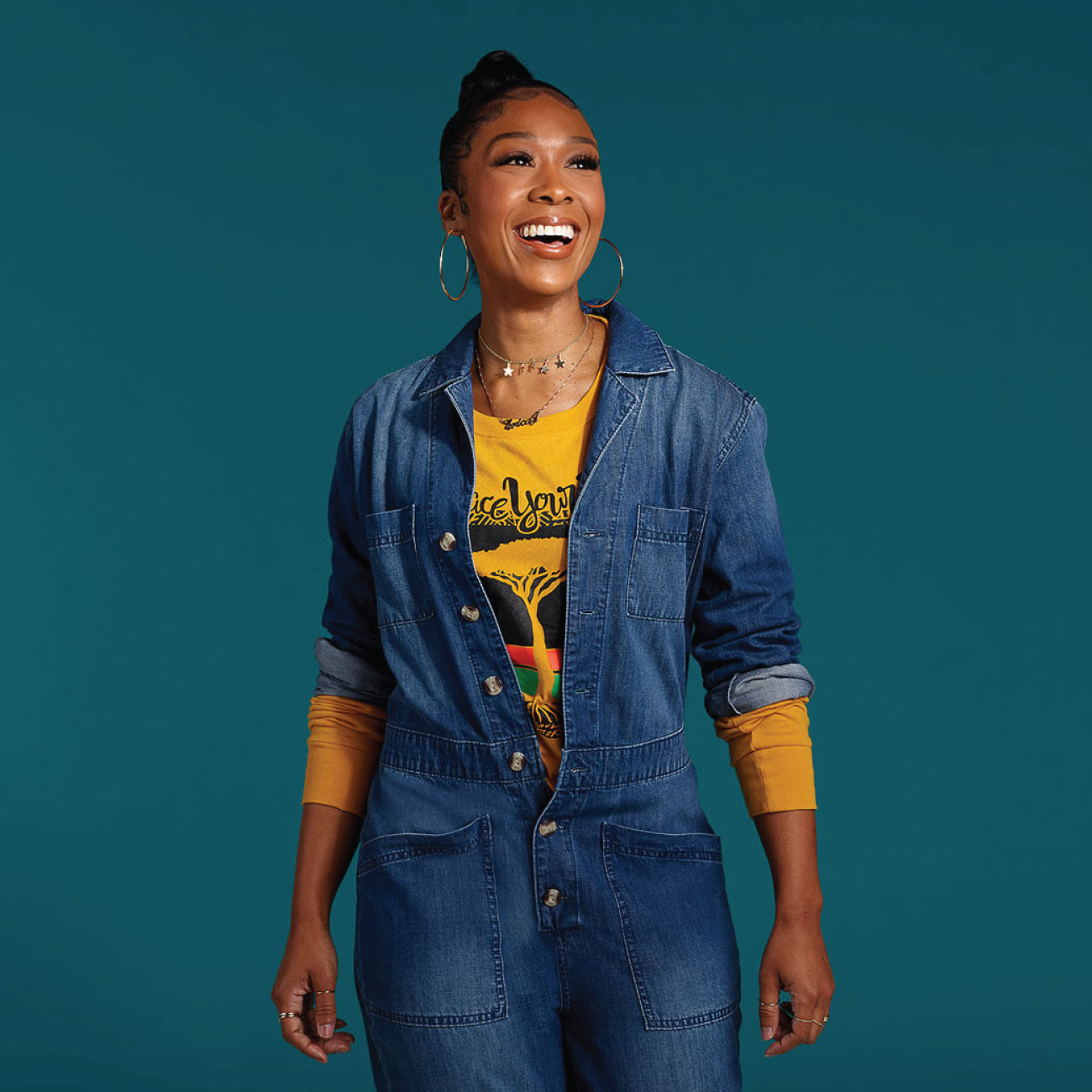 Erica Anderson, Store Director, Atlanta
On putting the assortment front-and-center: "When guests come up the escalators into my store, the Black History Month assortment is directly in front of them. I love how it's one of the first things they see from the entrance. We've gotten a lot of positive feedback from guests, including how easy it is to find products from the assortment, the cool in-store marketing that features black entrepreneurs and the various options of clothing for the whole family."
Guest love: "Our guests' excitement for this collection is priceless! Recently, a mother came in to shop the collection with her two daughters and they were looking at the 'Inventors' tee. The daughters were going back and forth naming black inventors and guessing what he or she invented. I found myself joining in with them and having a great time, in awe of their knowledge."
On the month's meaning: "Black History Month is a celebration to me. It's a month of acknowledging and celebrating our achievements. I personally adore Target's assortment and our work with black business owners. Each year, the assortment gets bigger and better and our guests are loving it!"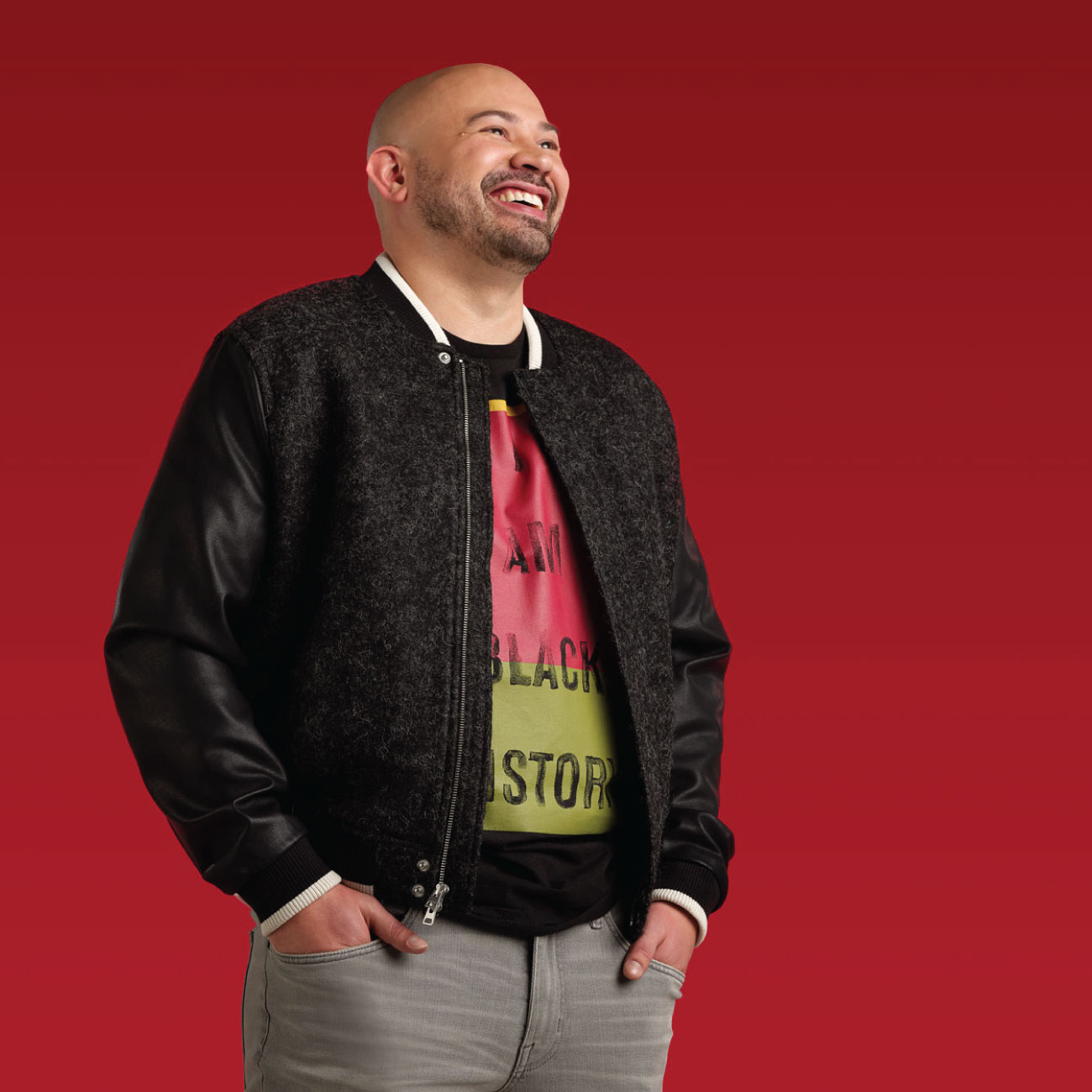 Kellen Axen, Senior Manager of Reporting and Insights, Minneapolis
Partnering with vendors: I was part of the team that brought Roundel—Target's media company—into our Black History Month work. From a marketing perspective, I'm most proud of how we partnered with our vendors this year. Here on Roundel, we work closely with a number of amazing vendors, and we invited them to celebrate Black History Month together with us. It makes total sense: These brands have really amazing stories to tell too.
A special shirt: "The 'I am Black History' shirt from the assortment has real significance to me. Being biracial, I struggled for a long time with my identity. I let other people tell me that I wasn't 'black enough', and I believed them. It took me all too long to realize that you can't let those people define who you are. For me, that shirt represents the decision I've made to embrace all of who I am. I come from a long line of black success stories, and I'm here because of them. I am Black History, and I'm proud of that."
On the month's meaning: "To me, Black History Month is about celebrating the legacy of those who have come before you. I think about my mom and dad, and the courage it took to be a mixed race couple less than 20 years after that became legal in the US. I think about my grandpa, a published author and educator who served in Korea and went on to get his PhD. I think about my grandma, who raised nine children and had an advanced degree herself. I think about the obstacles they overcame, and the values they passed on to me. I think of how I'm working to make things better for my two little girls. I'm proud to be a part of this long legacy. That's why I love being able to contribute to this assortment, because it matters that kids can see representation of themselves when they walk into our stores."