The countdown to Christmas has officially begun, but no matter where you are on your to-do list, Univision TV host Karla Martínez can help with her top gifting picks and inspire with her family's favorite traditions. Hint: they involve matching jammies, lots of singing–and Target, of course!
"Target is the perfect place to get ready for the holidays because I find everything I need in one place! Gifts for all ages and to suit everyone's tastes, decoration, wines, snacks and everything for my favorite recipes and desserts. I even shop for pillows, sheets and blankets to host guests throughout the holiday season," Karla shares. Let's dig into more of how she celebrates, below!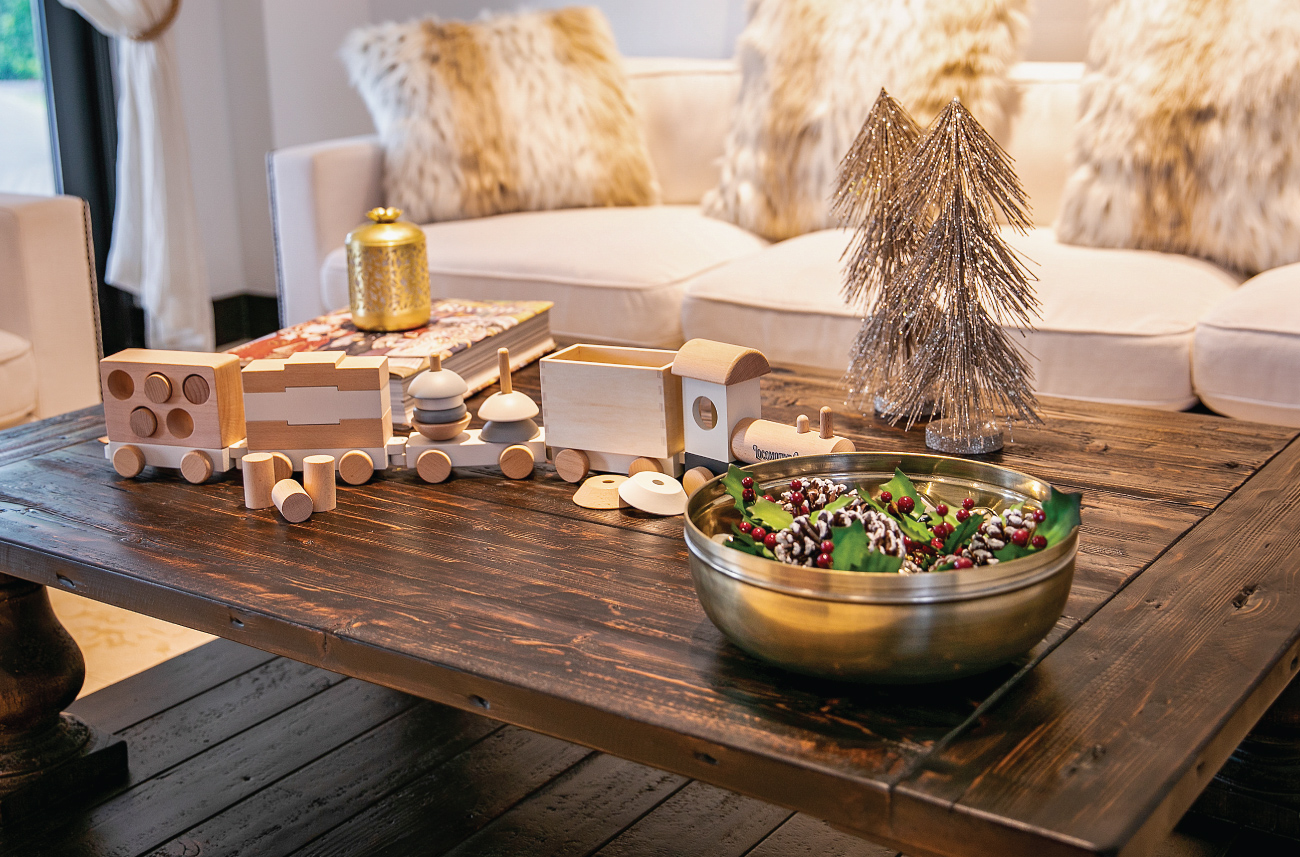 Before we even get to the main events for our family–Christmas Eve and Christmas–tell us, how are you decorating your home to get everyone in the excited?
I also add pops of color and sparkle, like the Opalhouse Merry Everything Stocking Holder, Wondershop Christmas Tree Figurines, Hearth & Hand by Magnolia Wooden Toy Train Set, Wondershop Grapevine Cone Tree and Wondershop Cable Knit Christmas Stockings with Faux Fur in red or cream.
Speaking of stockings, what are your go-to stocking-stuffers?
For my girls, Antonella and Michaella, I know they'll love the More Than Magic Make Your Own Lip Balm Set, Nail Polish Set and Magic Disco Lip Balm Gift Set. For my friends, I'm picking up the Target Beauty Great Complexions Kit, Get the Salon Treatment Kit and Glow Inside Out Kit.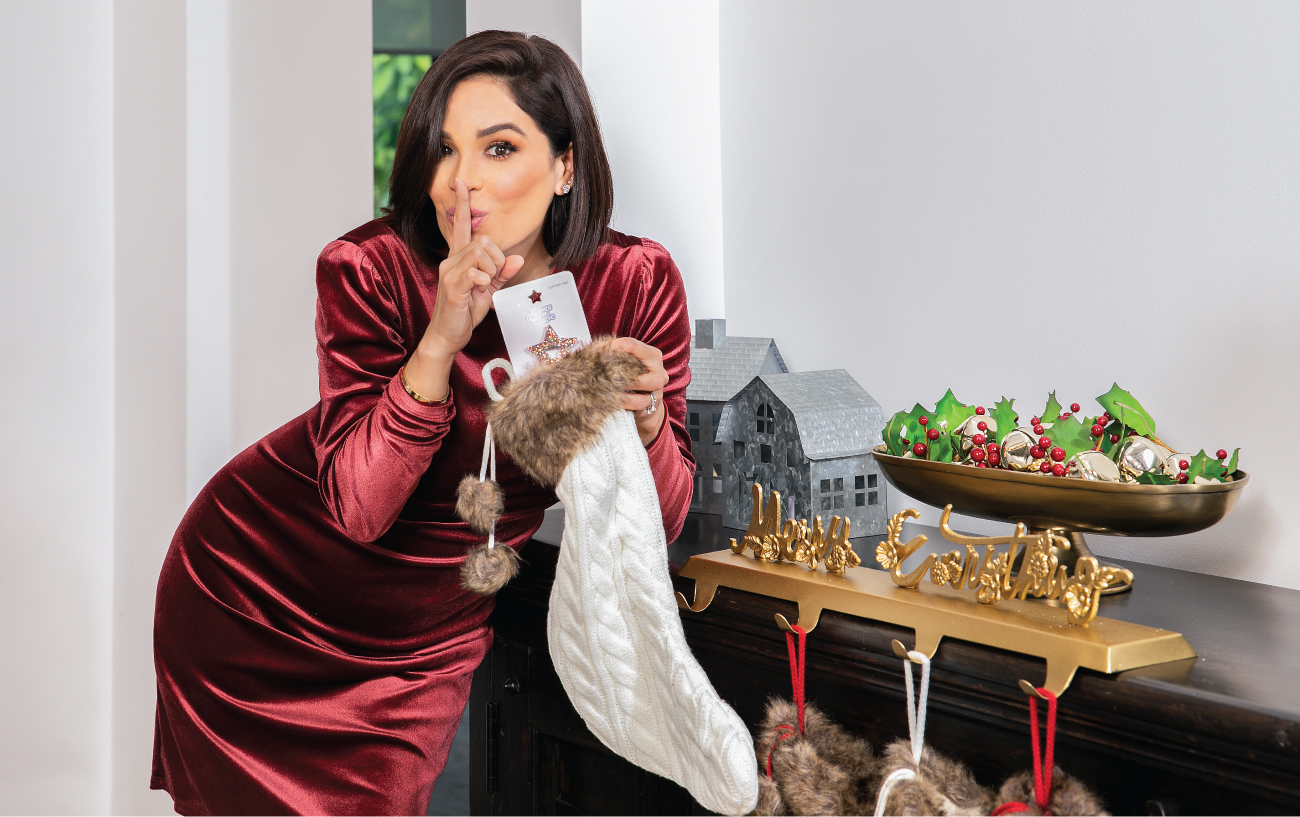 Okay, so after the decorations are up, what are you most excited about when it comes to celebrating Christmastime?
Every year we take turns at Christmas, one year we celebrate it with my family and the other with my husband's family. This year it's my husband's turn and we'll be traveling to Austin, Texas to spend time with them. We'll all dress the same and I'm sure we'll end up singing karaoke as a family!
We love the trend of family dressing in sleepwear! What does that look like for your family? Do you pick up anything special for yourself?
My pick is a traditional pattern that everyone can wear–including our dog, Chompiras! I'm really liking the Wondershop Holiday Red Buffalo Check Family Pajamas when we're all together. When I'm taking some time for myself, I'll wear the Colsie Plaid Flannel Notch Collar Pajama Set in Green or Navy.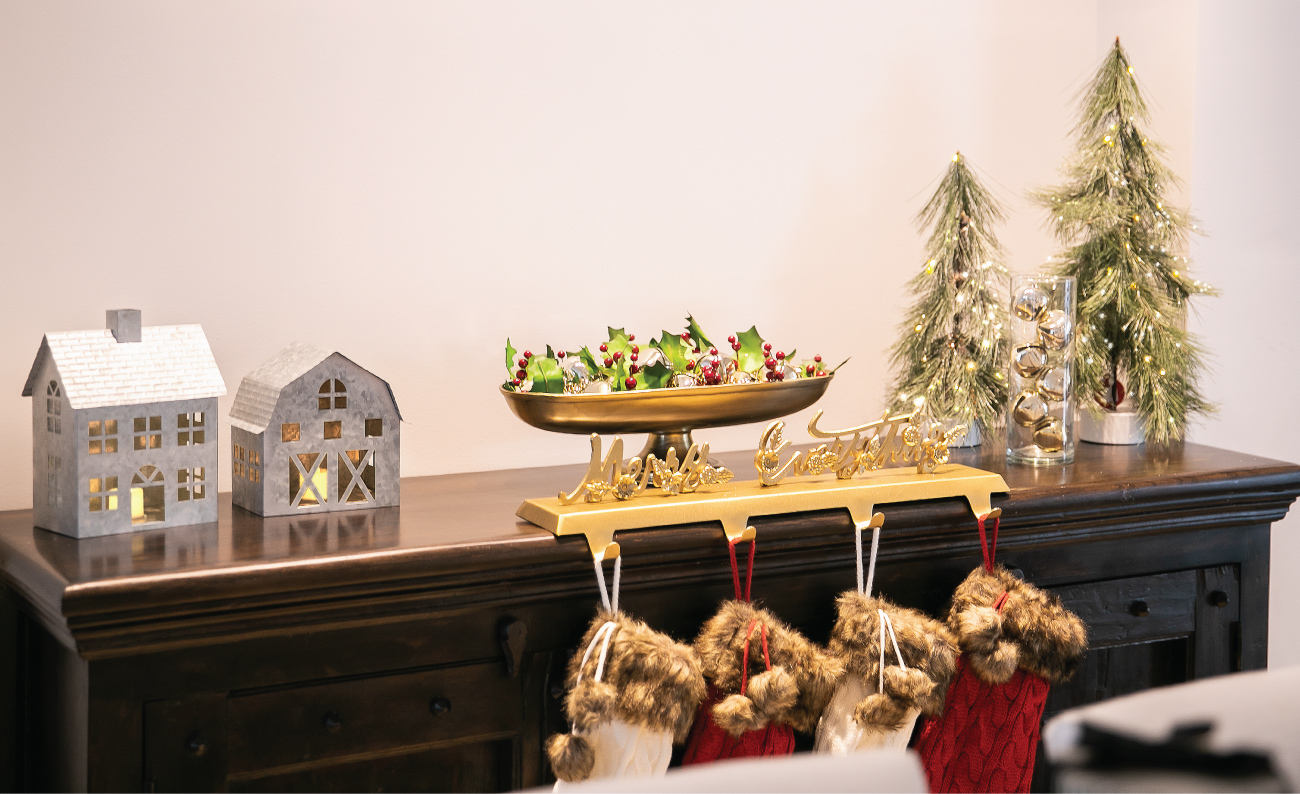 You have quite the holiday ahead of you! So last question: Can you share one of your holiday traditions with us? When it comes to traditions, two things stand out to me. For food, we always have turkey, pork, a variety of salads, traditional Mexican tamales, tortillas, lots of sweets and desserts. What should never be missing are the spicy sauces—and that's my specialty! Second, we always do a gift exchange; one funny gift and one good one.
Preparing for your favorite holiday traditions? Head to Target or Target.com for everything you need, from grocery to decor and more!

Haz clic aquí para leer esta historia en español.