Music connoisseurs know there's something magical about a relaxing evening kicking back with your favorite records. And if you're ready to pass your love of collecting on to a new generation of music fans (your own kids or grandkids, a niece or nephew … the sky's the limit) there's no better time than the holidays—and no better place than Target—to help them get their collection started.
Our expanded vinyl assortment has a little something for everyone, including Target-exclusive editions bundled with limited-edition collectibles. Ready to start browsing?
Begin with some new releases from today's hottest artists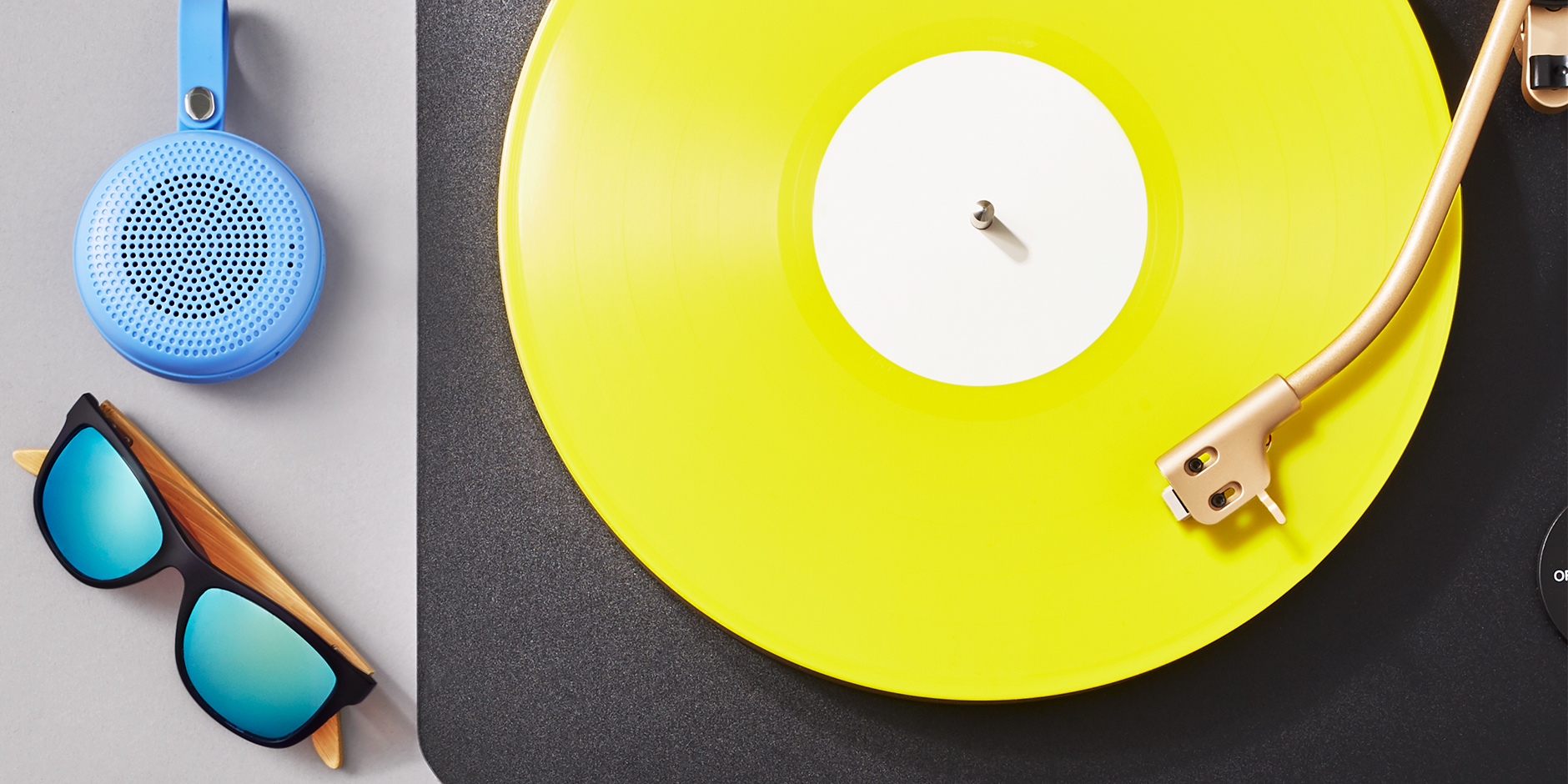 Singer/songwriter Billie Eilish is turning heads with her debut studio album, When We All Fall Asleep, Where Do We Go? This exclusive, limited-edition glow-in-the-dark record includes hits "When the Party's Over" and "You Should See Me in a Crown."
Don't miss Khalid's sophomore album, Free Spirit, in a limited-edition double translucent orange vinyl, including singles "Talk" and "My Bad."
And it's no surprise that Taylor Swift's latest album, Lover, topped the charts with hits like "Me!" and "You Need to Calm Down." Fans can add this exclusive two-disc color set to their collection, which also comes with a full digital download. It's already making history as Target's most pre-ordered vinyl album to date. Find more new and upcoming releases here.
Next, stock their library with plenty of classics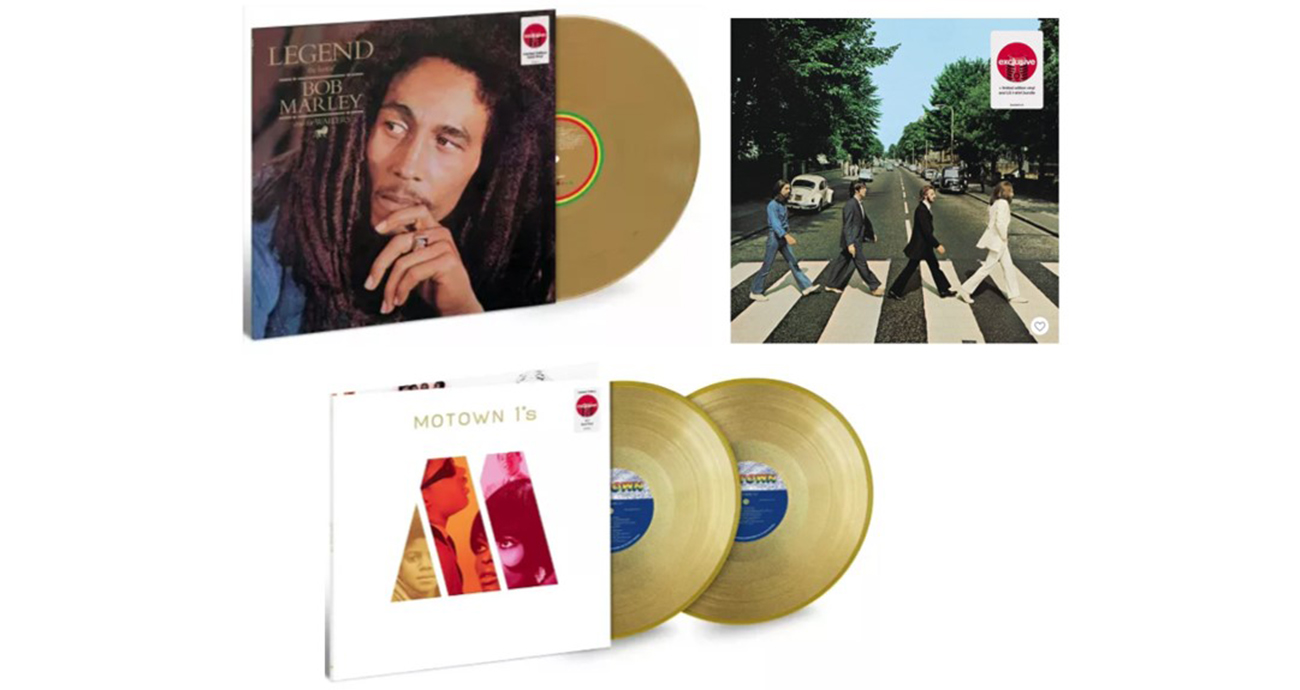 Remember what it felt like to hear The Beatles' "Come Together" for the first time? Pass along the nostalgia of Abbey Road—our exclusive anniversary edition vinyl bundle comes with a collectible T-shirt featuring the original album cover art.
And no collection is complete without Bob Marley's iconic Legend—add this Target-exclusive gold vinyl version and revisit favorites like "Is This Love," and "Three Little Birds." If throwback jams are your young music fan's thing, add this exclusive two-disc gold vinyl set of Motown No. 1 hits from artists like The Supremes, Marvin Gaye, Diana Ross and Lionel Richie. Shop more retro albums here.
Throw in a few favorite soundtracks

Fans of all ages will love singing along with the Disney Frozen 2 Original Motion Picture Soundtrack, and this exclusive red vinyl edition features hit songs from various artists, including "Into the Unknown" performed by Idina Menzel featuring AURORA, and "All Is Found" by Evan Rachel Wood.
For some festive jazz to liven up the holiday party, the Vince Guaraldi Trio's Charlie Brown Christmas is an instant crowd-pleaser. Our exclusive version includes a green vinyl record and comes with a limited-edition collectible poster featuring art from the original CBS TV special. Browse more soundtracks here.
Create a cozy spot for listening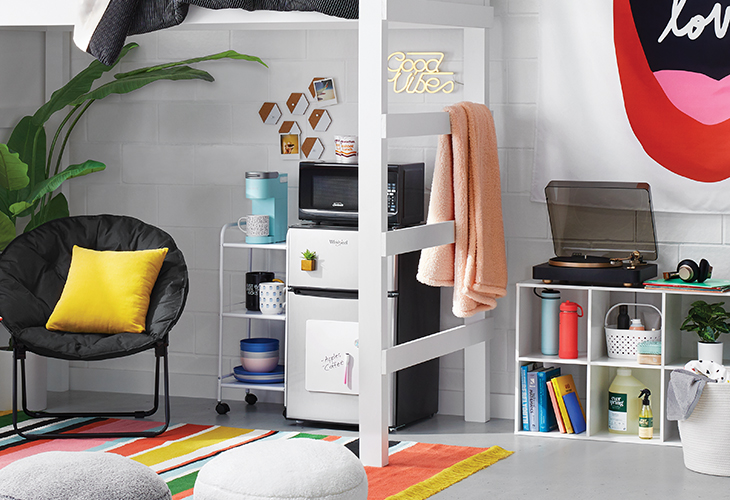 For a truly memorable gift, help your new music fan set up a bedroom, dorm room or other favorite space with all the right equipment. Our Heydey turntable makes a great first record player, along with more great options from our assortment. Speakers are a must, and don't forget about album storage that lends the perfect ambience. And voilà! You're ready to spend some quality time with some quality tunes together.
Whether you're a long-time music collector or an up-and-coming fan, keep your collection growing all year long with Target's full assortment of vinyl records.