One of the most inspiring places to share our stories is around a table. Whether it's with the family you're born into or the family you make, gathering round a table for a meal has a way of bringing out traditions, debates and memories that help us remember what's most important: spending time with the people we love.
Growing up, I was surrounded by my grandparents, parents, aunts, uncles, cousins, "play cousins" and extended family. The conversations were lively, and laughter and music filled the room. Soul food was a part of our tradition and it was food for the soul. No matter where you're from, we all have things that we cherish and we pass down from generation to generation, including recipes that have a special place in our heart.
I recently shared a home-cooked meal with four extraordinary families from very different backgrounds who were brought together by the shared experience of having their children treated at St. Jude Children's Research Hospital in Memphis, Tenn. St. Jude is a remarkable place leading the way the world understands, treats and defeats childhood cancer and other life-threatening illnesses. Families never receive a bill from St. Jude. It's also where Target has created Target House, a free home-away-from-home for families whose kids are receiving extended care and where Chip and Joanna Gaines designed the dining room.
Shared Stories Around a Shared Table
7 assets
I was so moved by the families' stories, their warmth, courage, resilience, sense of hope and grace. So, as we gather with our family and friends, I encourage all of us to share our stories, carry on traditions, and make new memories.
Click Here For the Recipes!
We invite you to try the recipes shared and enjoyed in this story with your friends and family.
With Gratitude,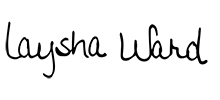 Laysha Ward is Target's Chief External Engagement Officer. In her her recurring column, Shared Stories here on A Bullseye View, she shares her experiences as she visits communities and introduces us to the people she meets.