Pokémon Trainers, the big moment you've been waiting for is almost here. Pokémon Sword and Pokémon Shield are coming to Nintendo Switch on Nov. 15, and Target is the only place fans can get this Pokémon Sword and Pokémon Shield Double Pack SteelBook Edition, available now for pre-order. The pack includes both games in an exclusive collectible SteelBook case with cover art featuring Legendary Pokémon Zacian and Zamazenta.
As you count down to release day, make Target your stop for all the best Pokémon gear, including trading cards, video games, toys, movies, apparel, home décor and more.
Round out your video game collection with other hot titles from the series, including Pokémon Let's Go: Pikachu! and Pokémon Let's Go: Eevee! And here's a tip: Connect a Poké Ball Plus controller to your Nintendo Switch or smartphone to catch Pokémon, battle and navigate menus on the go.
Can't get enough Nintendo Switch? Add more hot titles to your game library, and check out more of the latest consoles (including new Nintendo Switch Lite) and accessories to enhance your gameplay.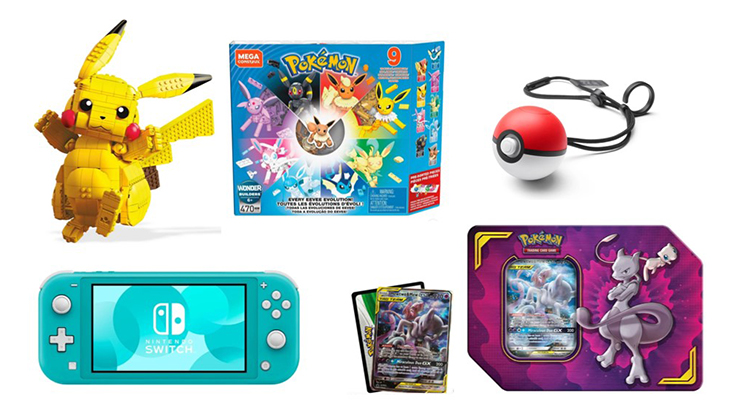 Then, continue the Pokémon fun with games and collectible sets. Friends can team up and trade cards with game sets like this Tag-Team GX Tin featuring Mewtwo and Mew. Or, build your very own Pokémon pal with these Mega Construx Jumbo Pikachu and Every Eevee Evolution set.