Leading teams, building up our brands, enhancing technology and making joyful moments for guests and their families. There are so many incredible things happening at Target this summer, and it's all in a day's work for our interns!
More than 700 interns are on the job at our stores, distribution centers and headquarters locations across the U.S. right now. Their mission: Serve our guests and communities through special projects in merchandising, supply chain, technology, management and more. Along the way, they're learning all about the business of retail and building leadership skills with our amazing team.
Target's internship experiences are one of the many ways we support our team members at all stages of the career journey. Read on for a peek at what a few of our interns are working on today.
Making magic on the sales floor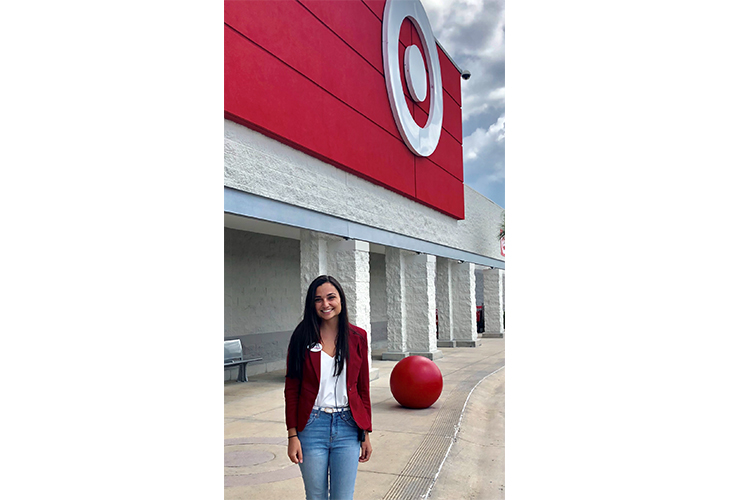 At our Target store in Oviedo, Florida, executive intern Karina E. is learning what it means to be a leader. This fall, she'll be a senior at the University of Central Florida, majoring in Business Marketing with a focus in sales. So she's spending the summer training with our executive team leaders, exploring the nuances of business ownership and creating a team culture centered on guests.
One project she won't soon forget was bringing More Than Magic, Target's new lifestyle brand for tween girls, to life on the sales floor for the first time. It took a lot of teamwork to get all the details right in time for the launch.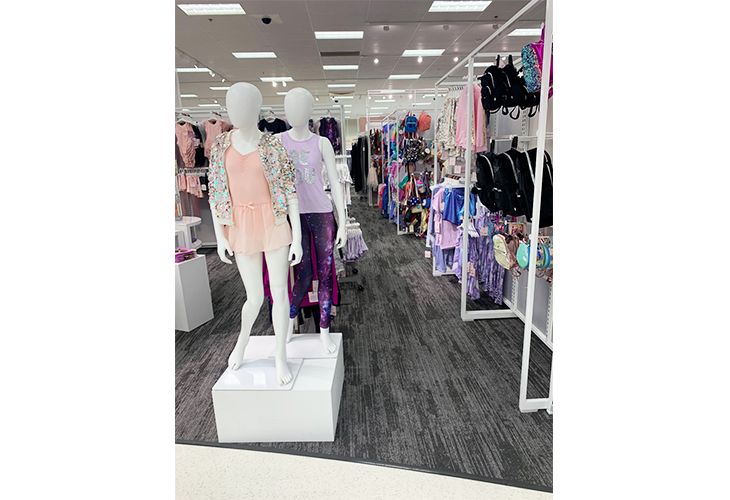 "I worked with our store's style team leaders to set up the new brand's space on the sales floor with the lighting arrangements and where the fixtures would fit best," she says. "I also helped put out the products as they arrived and restocked them as they sold. My biggest takeaway was seeing how visual merchandising is such an important part of the guest experience and can ultimately make a big impact on sales."
Karina's time on the job has helped build skills that are important to any leader—such as communications, problem-solving, management and trust-building through effective delegation.
"I have enjoyed working alongside so many incredible team members, including my store director, Allan, and my mentor, Berkley," she says. "Everyone is so welcoming and has truly made this workspace feel like home. I don't want the program to end!"
Programming convenience into online shopping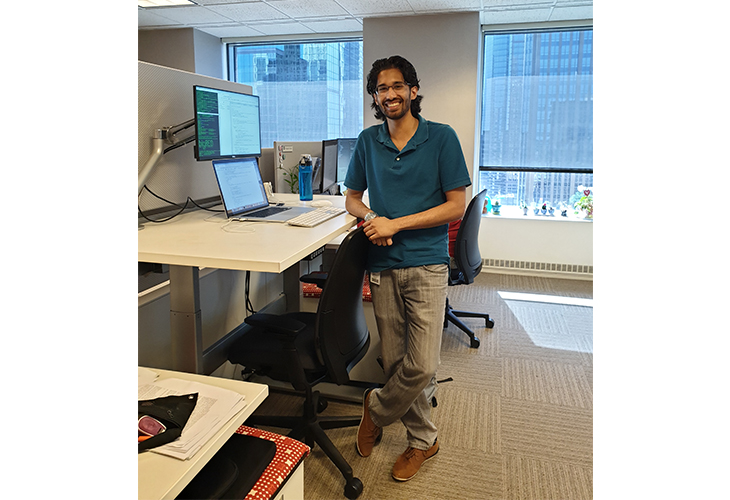 At our Minneapolis headquarters, Arjun P.—a PhD candidate in Electrical Engineering at Northwestern University—is using his summer internship to explore his passion for technology in a business setting. As an artificial intelligence sciences intern, he's helping our data sciences team shape a piece of tech that makes online shopping more convenient for our guests.
"My project is improving the system that recommends furniture products to guests shopping on Target.com," he says. "The algorithm I'm working on learns compatibility between the different products we sell based on their visual similarity and other factors, so it can recommend more items that are likely to complement what a guest is already buying."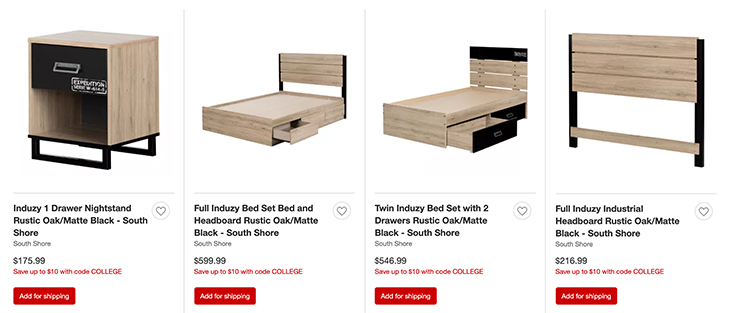 Arjun's favorite on-the-job moment so far? Taking a trip to visit more of our technologists at Target's office in Sunnyvale, California. He's using the full experience to hone his communications skills, and learning new ways to share ideas about technology with a range of experts across multiple areas of the company.
"The opportunities to see different work environments and meet other members of the team have been invaluable experiences in my professional development."
Finding the formula for well-stocked shelves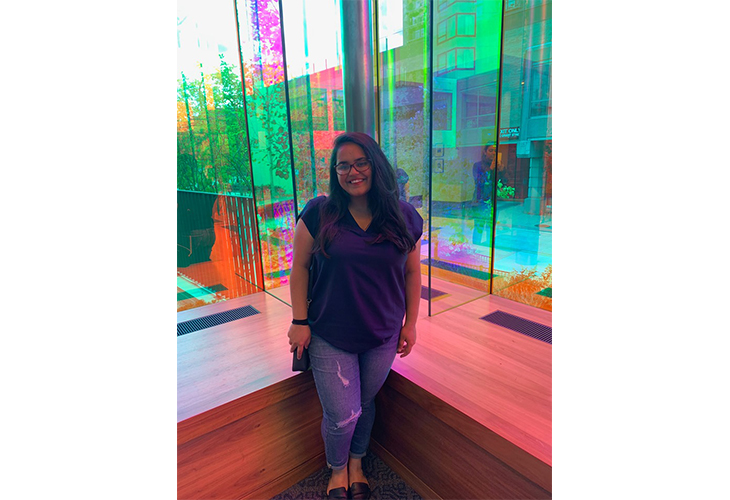 As a Supply Chain Management major at the University of Texas at Austin, Anushka M. was looking for an intern experience that would take her deeper into the science of inventory planning. She found it with Target's Food & Beverage team.
Anushka and four other inventory analyst interns are using tons of product data (everything from sales forecasts to shelf-life details) to create new plans and processes that will help our teams better predict how much product to order and stock throughout the year. The work will go a long way in helping us keep our guests' favorite products in stock.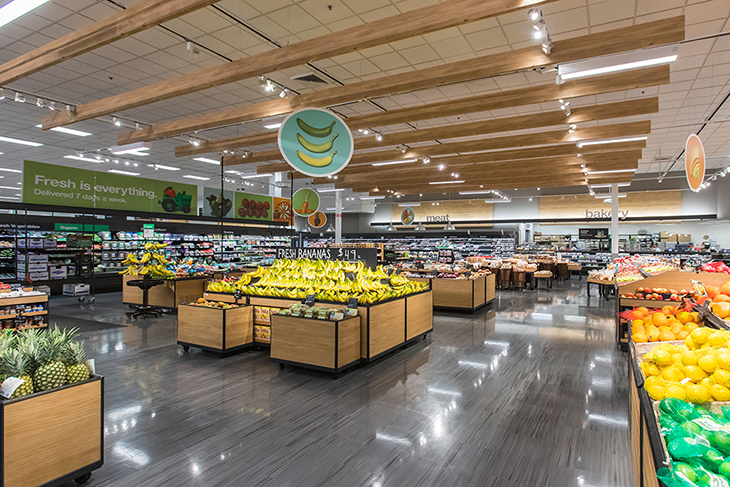 Collaboration is key, and her teammates play a big role in making each day fun, too.
"Since the first week, our intern group has been taking breaks together, exploring Minneapolis, getting coffee, and playing ping pong over at Target Plaza Commons," she says. "It's been really nice to have time to bond with my teammates outside of the work setting." And working at the Bullseye setting means there's never a dull moment.
"It's always been important for me to work for a brand like Target that I respect and love. I also really appreciate that the culture emphasizes collaboration and innovation."
Want to know more about what life is like at Target? Explore our internship opportunities and additional careers resources, and meet more of our team members on The Pulse blog.