It's been a year since we rolled out activewear owned brand All in Motion — and what a year it's been. The brand provided a solution for the whole family at a time when comfort and value were (and still are) so important. As families started spending more time at home than ever before, activewear and loungewear became go-to's. (Hello, leggings every day.) In just one year, All in Motion became a billion-dollar brand (Target's 10th!), exceeded industry growth and drove market share gains at Target — all while delivering on our commitment to inclusivity, quality and sustainability.
"Our owned brands are truly a differentiator for Target, and in its first year, All in Motion stood out in the marketplace, providing guests incredible activewear and sporting goods for whatever their daily lives bring — at an only-at-Target value," says Jill Sando, executive vice president and chief merchandising officer, style and owned brands, Target. "We're proud that our brands are meeting guests' evolving needs and sparking moments of daily comfort and joy for the entire family when they need it most."
Read on for guests' favorite All in Motion finds — and get a peek at our latest, ultra-comfy creation, inspired by our guests.
Designed with guests in mind
From the very start, Target's in-house design team used intel from thousands of guests to finesse All in Motion's details. Using sustainably sourced materials and offering a range of inclusive sizes (XS-4X for women, S-3X for men and XS-XXL for kids) were top of the list. And guests fell in love. Their favorites? Lots of leggings, sports bras (very tricky to get right) and yoga mats — plus soft and cozy fabrics that take them from home to errands to exercise. Fun facts: In just one year, we sold 21 million pounds of hand weights and kettlebells — enough steel to build a second Eiffel Tower, and 7 million square feet of yoga mats — enough to cover 122 football fields! Since the launch, the design team's been busy, reading every single guest review (more than 15,000) and using that info to continue to improve and expand the brand.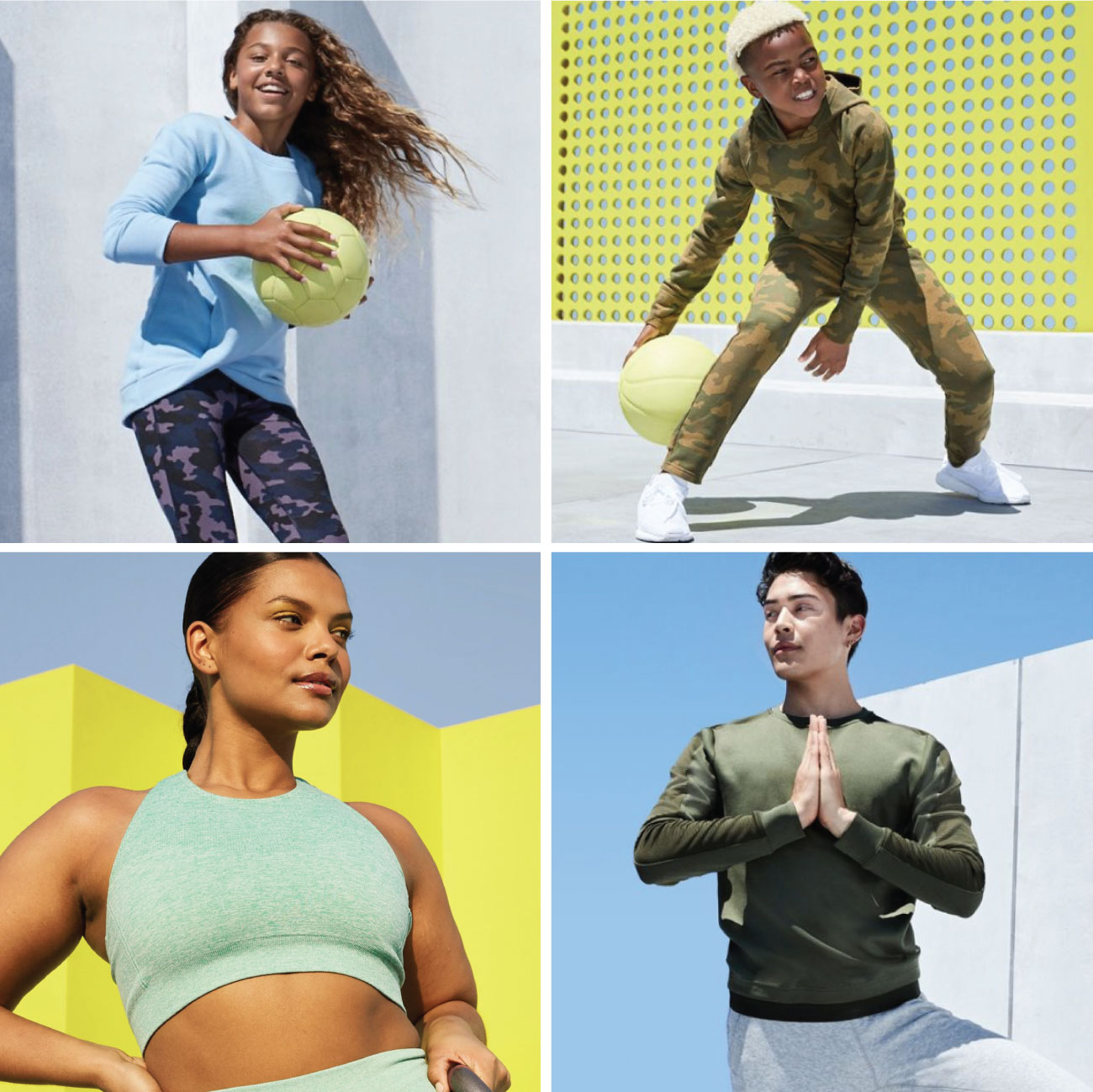 Going seamless
And we're just getting started! Remember all the guest feedback the team listened to? It led to the creation of Target's first seamless collection, introduced in January. Our guests asked for comfort, soft fabrics, versatility and performance — and they got it. Our ah-mazing design team created the collection, which is right on par with premium activewear brands — at Target-only prices. The high-quality and comfy assortment includes seamless leggings, t-shirts and more.
Ready to get moving — or get cozy? Find the ever-expanding All in Motion product line, which includes 700+ items in addition to our new seamless collection, at all Target stores and on Target.com.