This week, at the front of the Target store in downtown Minneapolis, guests using our self-checkout machines smiled as they stopped to watch a special promo light up the screen with the colorful designer logos of our highly anticipated 20th Anniversary Collection.
Watching with a sense of pride was Target Senior Engineer Rilee Krier, who led the effort to program those screens. They're appearing right now in select stores across the country to get guests pumped up for the Sept. 14 launch. Check it out: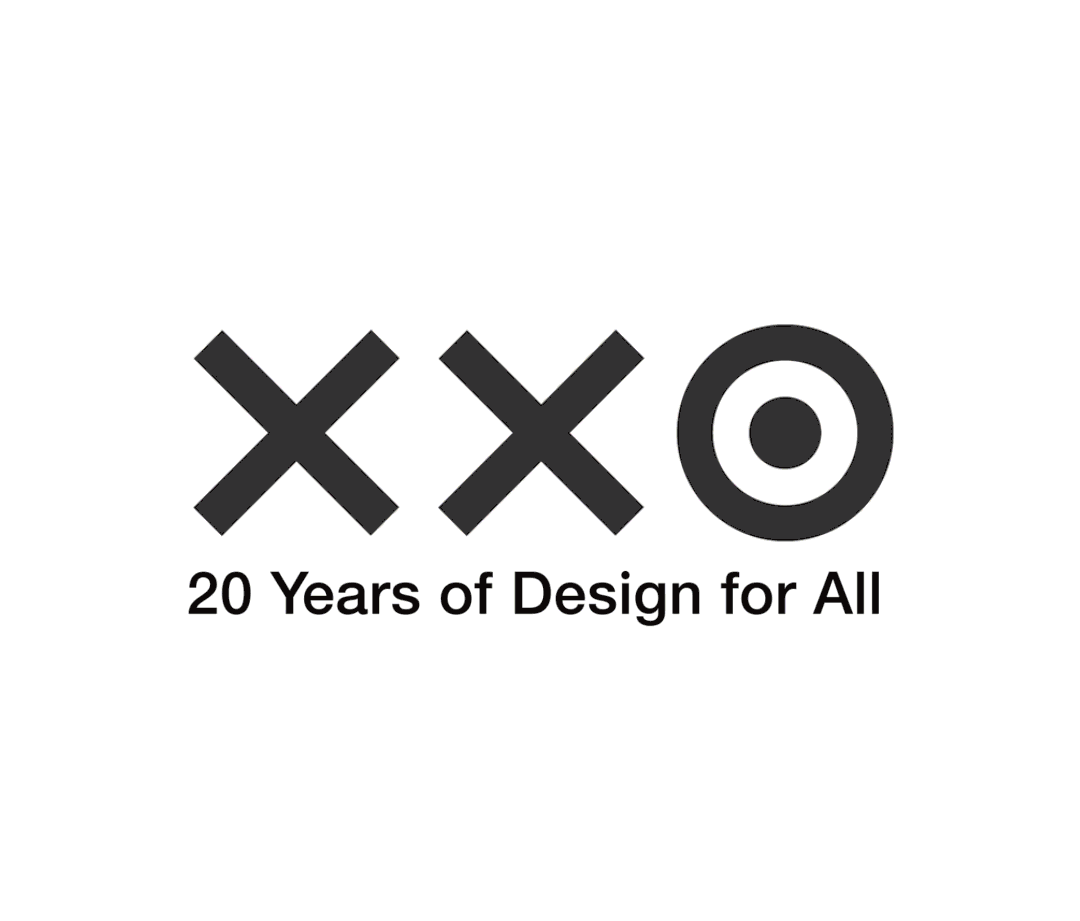 20 Years of Design for All
Anniversary Collection Drops September 14
"The best part of my job is going into stores and seeing guests using technology that we created first-hand," she says. "That's the great thing about working at Target—we challenge ourselves to add an element of joy into everything we do and make."
The self-checkout machines got their festive look thanks to new software that allows our engineers to personalize the screen displays with different colors, background imagery, emojis and more. Rilee hatched the idea for it during a hackathon with her team at Target's Minneapolis headquarters.
The hackathon was part of a Target technology team commitment called 50 Days of Learning, which encourages team members to spend 50 days of their work year building skills and exploring new ideas to create the next innovation for Target. More than 4,000 engineers participate—and part of the fun is teaming up to learn together through innovation sprints, hackathons, demo days, Target-run conferences and more.
Since then, Rilee and her team have been exploring the new program's capabilities. The team, which consists of four engineers, a scrum master, a product owner and a trainee from Target's Technology Leadership Program, has four self-checkout stations to experiment on in their workspace.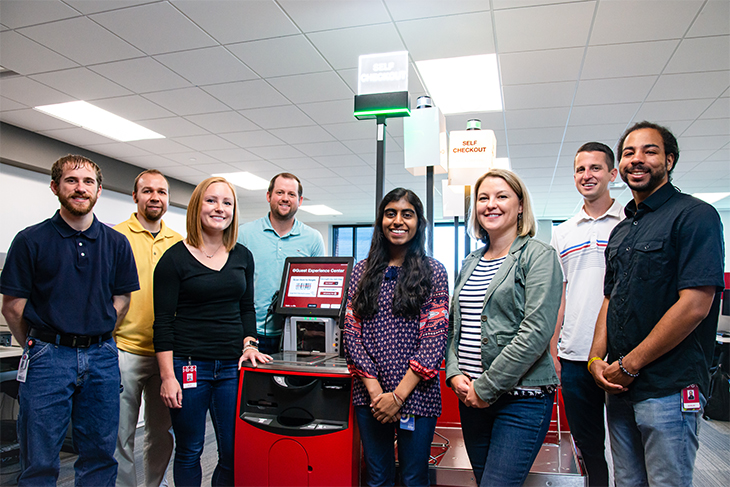 One of the first chances to test the software came earlier this spring in the weeks leading up to the national college championship basketball tournament. Rilee's teammate at the time, Matt Howard, was a huge fan, so they decided to explore what a basketball-themed screen experience could look like. They placed themed screens at about 200 stores near the colleges with teams in the tournament. To create the look and feel, they had to get scrappy.
"We bought a bright orange basketball and took a photo of it to use as the background on the screen, and added the words 'Shop, Scan, Slam!'" she says.
Then came an important step: Developing a web app that allowed them to turn the themed screens off in tiers. Each time a basketball team was knocked out, they could put its hometown's store screens back to normal by opening time the next morning. That seemed straightforward, but it took a few tries to get right.
"On the first day of the tournament, the app didn't work, so we had to go in and program the first round of team updates manually. The seven of us jumped in to quickly make the right fixes so by day two it was working, and from there it was smooth sailing."
Rilee's team used their learnings to plan their next test—the vineyard vines for Target launch in May.
"That was the first time our screens would reach all 1,800+ stores across the country," she says. "We worked very closely with Target's marketing team and vineyard vines partners to make sure we followed the creative guidelines. And every step of the way, we made sure to keep the checkout experience fast, clean and simple." The efforts paid off—the screens were a big hit with guests and their kids.
Since then, Rilee and her team continue to use their 50 Days of Learning to think of new ways to evolve the self-checkout experience through their technology. One exciting development: They're now working with other teams across Target to connect their technology to other experiences happening throughout the store. Where will it pop up next? Guests will have to keep their eyes peeled.
"The great thing about this project is that it started as something we simply wanted to try for fun, and hoped our guests would love it as much as we did," Rilee says. "Now that we know there's real business value in it, we're always thinking about ways to take it a step further, make the experience even better and more personal for guests."
Think you might be a great fit for Target's technology team? Check out our Careers pages to learn more and explore available roles, and visit the Pulse Blog to meet more of our team members.