Fall signals a return to gathering round the table for a feast—or a rousing game of dominos. Snuggling up on the couch for a family movie night. Or laughing uncontrollably while carving pumpkins. Get ready to embrace all your favorite fall feels, because Target has more than 800 new pieces to help you elevate those cozy moments at home, without breaking the bank.
"Fall is about returning to the heart of the home. It's a chance to reconnect, unwind and wrap those we love in a warm embrace," says Jill Sando, Target senior vice president and general merchandise manager, Apparel and Accessories and Home. "We've designed our fall Home assortment to help guests create relaxing, cozy backdrops for making memories together. From light woods and earthy pink and warm orange palettes to cozy textiles, classic plaids and woven tweed, our guests can mix, match and layer their favorite pieces to bring an inviting, affordable touch of fall to every room of their home."

Here's a peek at just a few of the harvest-hued treasures you'll find at Target this season, perfect for the front porch, hearth and everything in between.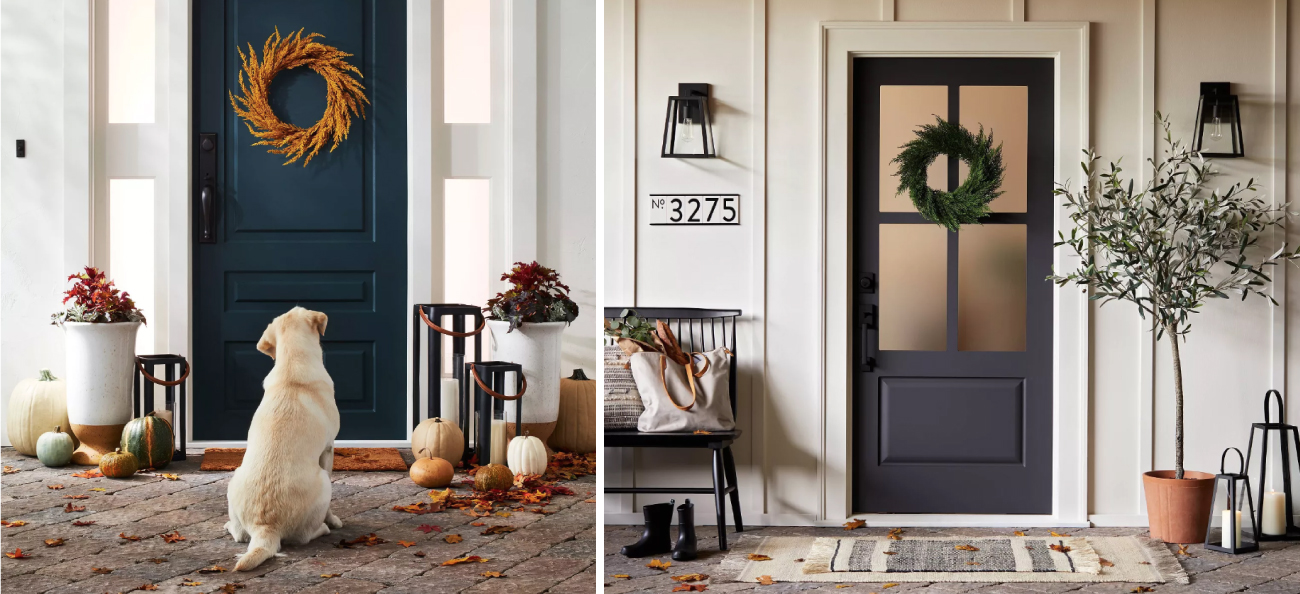 Front porch warmth
Usher fall—and your guests—in with a few festive touches, starting at the front door. A seasonal wreath, cute doormat and a healthy pop of pumpkin orange set the scene all season long.

Bring the outdoors in
Pumpkins are not just for the porch! Celebrate fall bounty by bringing the harvest vibe inside. From beautiful, illuminated glass gourds and seagrass finds to purple velvet pumpkins, your options are practically endless (and start at just $3). For another nod to nature, bring in a few faux ferns, flowers and plants. Then add a great candle to capture the scent of autumn harvest, cinnamon apple cider or pumpkin shortbread (we've added a ton of awesome owned brand candles this season, and they start at just $4.99).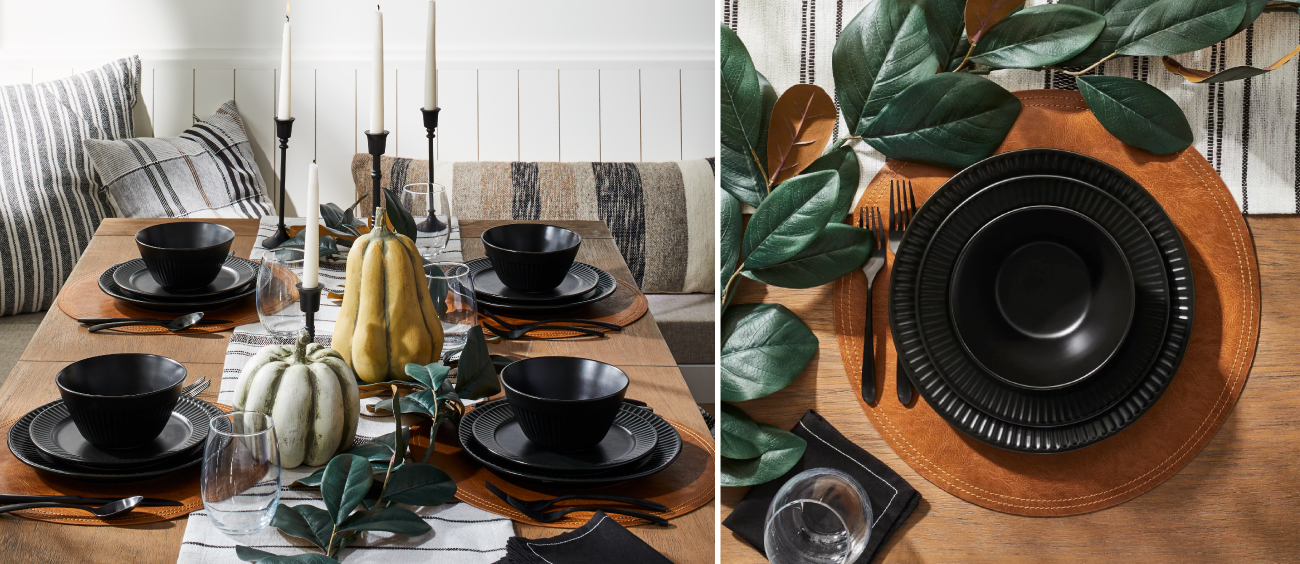 Gather round
Set a table that's as beautiful and lively as your dinner company. (Can't you just picture raising a glass with friends above these beautiful tablescapes?) For a modern look, start with an elegant woven table runner, then layer faux leather chargers with black dinnerware.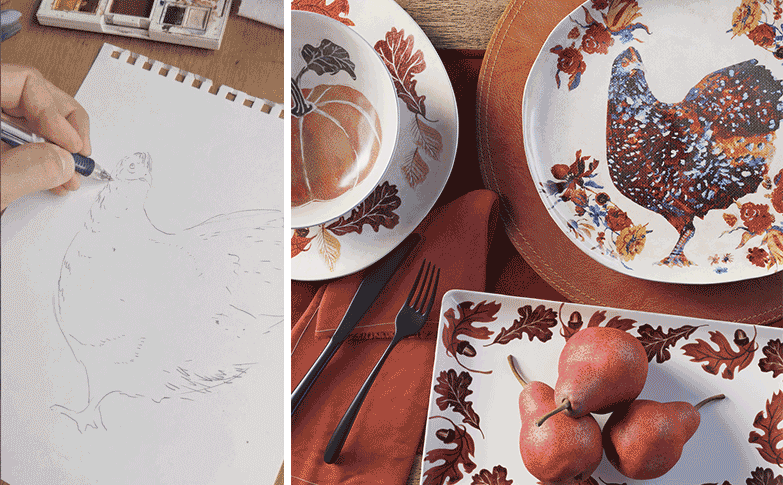 Or, for a more classic feel, top the chargers with these amazing melamine chicken dinner plates for just $2.50 each. One of our talented in-house artists created the print by hand, capturing the wild beauty of a fall prairie.

From the hearth
And when you're ready to relax by the fire with a steaming cup of cider—or chili in this unique soup bowl caddy—Joanna Gaines has just the thing to elevate your space: 200+ beautiful, fall-inspired finds for Hearth & Hand with Magnolia. The collection's brimming with faux greenery, earth-toned textures and subtle stripes, and the newest addition: woven rugs that'll create a cozy foundation in any space. Take a 360-degree peek at the beautiful living room you see above for even more inspiration.

Little updates go a long way
Want to make a few small updates that'll have a major impact? Refreshing your bedding (we're loving this blush-toned boho vibe from Opalhouse) or switching out your throw pillows will bring a pop of color and freshness and keep you on budget. Or, pick up a great, oversize basket to stash extra pillows and warm blankets for those chilly nights. If you're shopping for baskets, keep your eye out… you'll start to see a special "Nest Seal" on select baskets—it's a new certification of ethical handicraft that our teams proudly helped develop.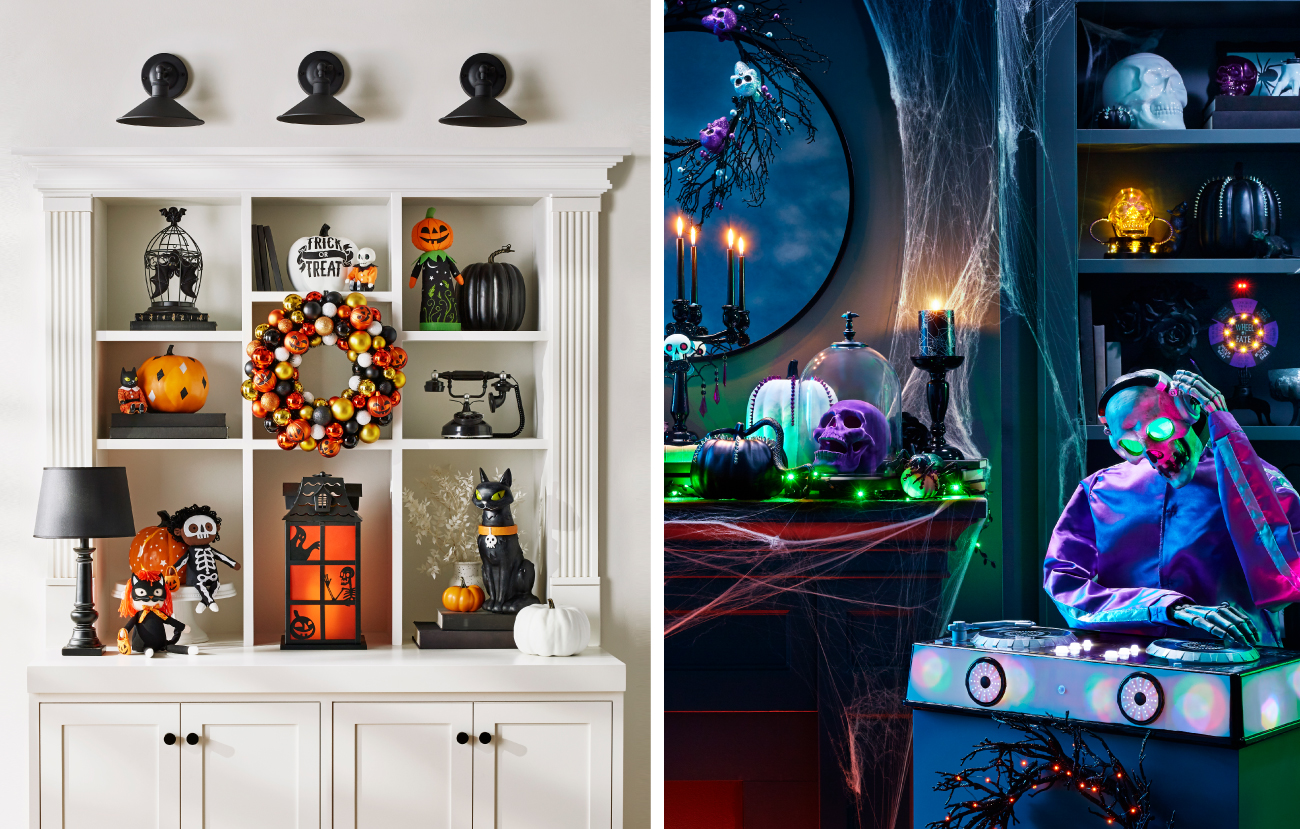 Halloween highlights
Another prime memory-making moment: Halloween, of course. Whether you're creating your very own pumpkin parlor, throwing a moonlight bash or heading out with the kids, Hyde & EEK! Boutique has all the décor, costumes and treats you'll need.
Head to Target or Target.com to grab your favorites, then hurry home to savor every second of the season with those you love.