Days at the spa and pampering products might feel like classic Mother's Day gifts, but dads need (and want) self-care, too! In honor of Father's Day—mark your calendar for June 16—we're talking all things Goodfellow & Co grooming with actor Erick Elías, who put the new products to the test.
"No doubt, it's important for men to have a simple and effective personal care routine. It's essential to use products, like Goodfellow & Co, that don't just look and feel good, but are good for you too," Erick says. "All men should find products that work for their hair type and should adopt a skin care routine that helps maintain a clear complexion, especially as we age."
As a busy dad of two young daughters, Erick is all about products that help streamline his personal care routine. With 30 plus items covering beard, face, hair, body care, fragrances and accessories, all for under $16.99, the new Target-exclusive collection does exactly that. Our team of product designers and developers created the high-quality, high-design line with recognizable plant-based ingredients and without unwanted chemicals and toxins, making it a good-for-you part of any routine. (In fact, all Goodfellow & Co grooming products are part of Target Clean!) Plus, with nature-inspired scents like Moroccan Mint and Cedar, Spiced Ginger and Rum, Kelp and Sea Mineral, and Blue Sage and Tonka, the products aren't just effective, but enjoyable to use.
Check out Erick's grooming routine, his top three must-have products from the new Goodfellow & Co grooming line, what Goodfellow & Co apparel and accessories items are on his Father's Day wish list and more!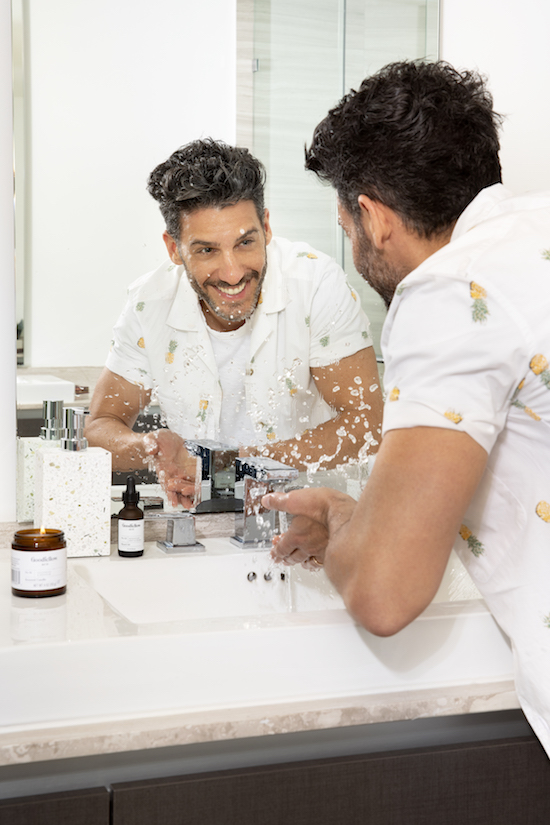 Tell us about your grooming routine. How do you incorporate the new Goodfellow & Co grooming products?
As part of my personal grooming routine, I typically wash my face morning and night. I've updated my product lineup to include Goodfellow & Co's new Kelp & Sea Mineral Face Wash and Moroccan Mint & Cedar Face Scrub. When heading to the gym, I take the Moroccan Mint & Cedar 2-in-1 that serves as shampoo and body wash. It helps simplify my shower routine after a workout. For hair, I like the Blue Sage & Tonka Polishing Cream because its texture moisturizes my hair without weighing it down. These products have quickly become my staples!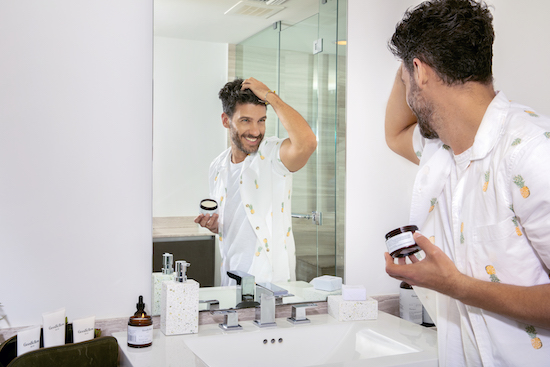 Of all the products, which are your top three favorites?
My top three products are the 2-in-1 shampoo-body wash, as it's practical for taking on a trip or to the gym, the polishing cream for its weightless texture and easy application and, of course, the Kelp & Sea Mineral Face Wash that leaves my skin feeling fresh all day long.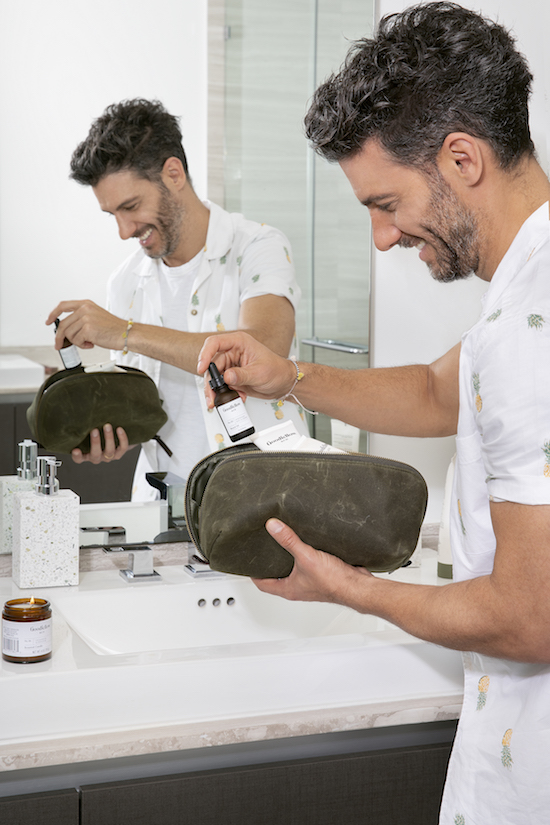 What Goodfellow & Co items are on your Father's Day wish list?
As I'm often on set or traveling, the nylon dome backpack is on my Father's Day wish list. It's spacious and would help carry and organize my everyday essentials, making it easy to toss my zip kit inside with all my grooming products.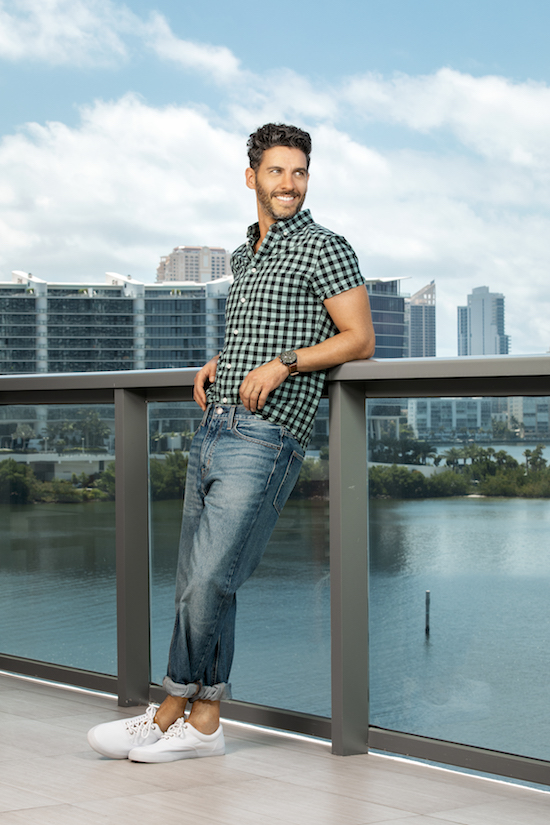 For guests looking for gifting advice, what are some of your foolproof Father's Day presents?
Without a doubt, my gifting recommendations include a combination of grooming essentials and apparel that would make any dad feel good and would also be useful for him. For apparel, I recommend a checkered button-down, relaxed fit jeans and white sneakers that easily complement any look. For grooming, I recommend shampoo, conditioner, body wash, hand salve and beard oil from Goodfellow & Co's Moroccan Mint & Cedar collection for the day-to-day.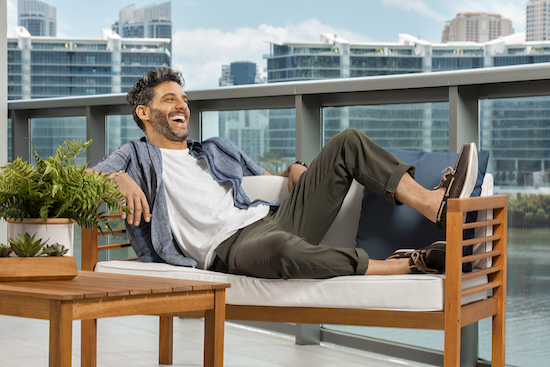 How will you be celebrating Father's Day this year?
Fortunately, this year I won't be filming during Father's Day. I'll take advantage of the free time to travel with my family and have a nice and relaxing Father's Day dinner with my wife and girls. I'll likely wear the short sleeve button-down, chino pants and boat shoes during our trip.
Shop Goodfellow & Co grooming, apparel and accessories in all Target stores and online at Target.com.

Haz clic aquí para leer esta historia en español.