It's been nearly two years since we announced Target-exclusive Goodfellow & Co as our new men's apparel and accessories brand. It quickly became popular for its classic-meets-modern style, exceptional fit, high-quality fabrics and affordable price points. Since then, it's not only helped boost Target's total men's apparel business, but it's on track to be a nearly $1 billion brand by 2020. Now, guests will find the brand in an exciting new arena: men's grooming.
"Our Goodfellow & Co guest loves the brand, and with the introduction of a grooming assortment it'll become even more of a one-stop-shop for those guests," said Mark Tritton, executive vice president and chief merchandising officer, Target. "Grooming is a growing business and we've seen a new level of demand for specialty, premium products. Goodfellow & Co grooming was created to better meet that demand with products that we can ensure are effective and affordable."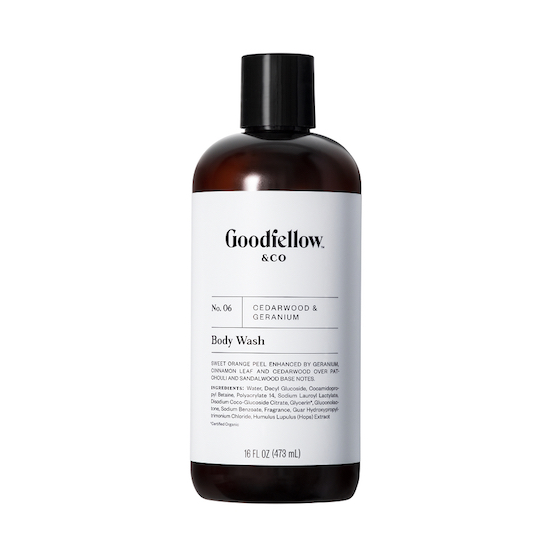 So affordable, in fact, that the collection is on average 20 percent less than comparable premium brands. Our incredible team of product designers and developers (including chemists, technical designers and beauty designers) set out to create a line of high-quality, high-design grooming products that matches the brand's existing aesthetic and value. After more than a year of research and testing, the results are worth the wait: 30 plus items covering beard, face, hair, body care, fragrances and accessories—all for under $16.99.
With everything from beard oil to hair styling pomade, cologne to body wash, the collection was designed to help men streamline and simplify their personal care routines. And with scents derived from nature-inspired ingredients (think Moroccan Mint and Cedar, Spiced Ginger and Rum, Kelp and Sea Mineral, Blue Sage and Tonka), each item is a fresh and invigorating part of any regimen.
Naturally, the products don't just look and feel good, they're good for you, too. Formulated with recognizable plant-based ingredients, men can groom with confidence knowing the products are free of unwanted chemicals and toxins (they'll be labeled with the Target Clean logo) and were created under the guidelines of Target's 2020 chemical strategy. Sounds like a win-win-win to us!
In preparation for launch this Sunday, check out some of the new Goodfellow & Co grooming products, below:
Goodfellow & Co grooming
15 assets
Goodfellow & Co grooming will be available in all Target stores and on Target.com starting May 19, at prices ranging from $3.99 to $16.99.