Technology is evolving faster than ever, and just thinking of what the future may hold is exciting, for sure. But with so many mind-boggling possibilities, how does Target decide which tools and technologies to explore and ultimately use? Our team of 4,000-plus engineers tackle that challenge by spending one day a week on, well, whatever they want—in pursuit of Target's next innovation.
"The pace of change in technology is breathtaking," says Target Chief Information Officer Mike McNamara. "We rely on our engineers to keep up with the latest and greatest. That's why learning and development is so important, because we've got to give the team time and space to develop new skills and to experiment with new ideas."
That's where our technology team's 50 Days of Learning commitment comes in. At Target, every technology and data sciences team member is encouraged to spend 50 days each year building skills and exploring new ideas and tools to see how they might help us create better experiences for our guests and improve Target's operations.
That 50-day commitment equates to nearly 20% of a work week, so roughly one day a week for our engineering team. And part of the fun, they say, is teaming up to learn together through innovation sprints, hackathons, demo days, conferences (internal and external) and more.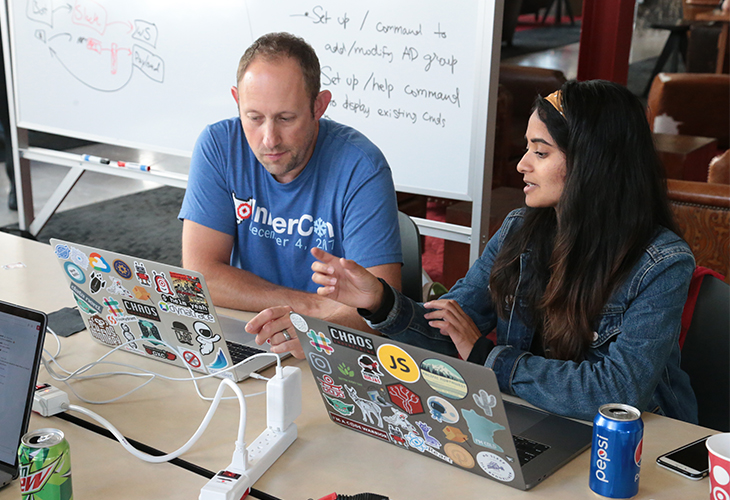 The commitment launched one year ago, and our techie crew has created scores of new innovations since then. They range from back-end services that allow teams faster, easier access to supply chain data which helps us stock our shelfs; to new, dynamic screens for guests using our self-checkout registers at stores nationwide. One engineering manager even used the time for a ride-along with a team of engineers, and wrote about this empathy-building experience in Target's tech blog.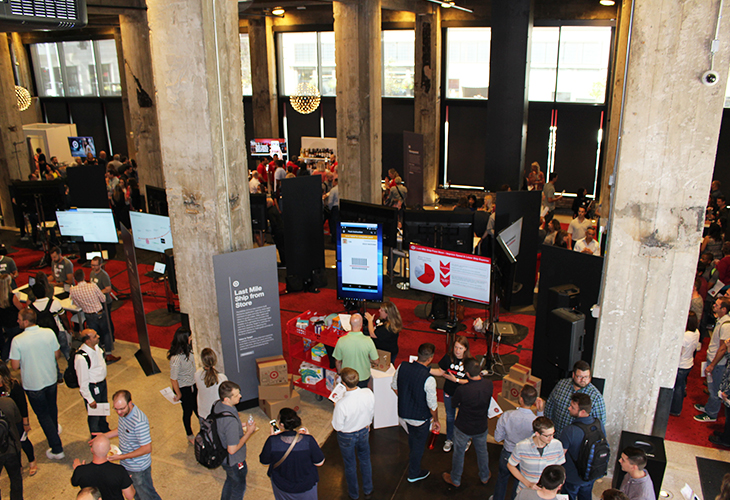 "We've made significant investments in the technology team over the years because we want to have the best engineering team in retail," Mike says. "The more we invest in the team, the more value the team creates. When we've got an empowered team that's curious, analytical and loves to learn, that's going to help Target stay ahead of the curve."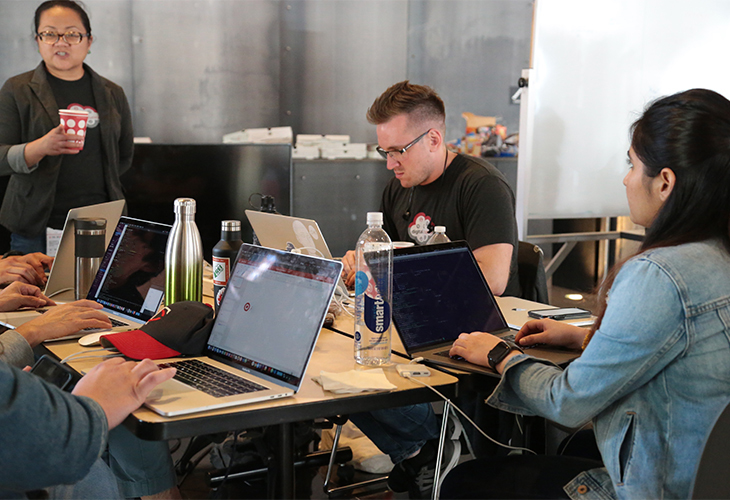 Here are some highlights from our tech team's learning efforts this past year:
Team members have spent more than 18,000 hours over the past year exploring skills through online learning courses.
We've seen a 300% increase in attendance at Target's peer-to-peer team member trainings.
The tech team's intranet learning hub now gets 2,300 visits per month.
Think you might be a great fit for Target's technology team? Check out our Careers pages to learn more and explore available roles, and visit the Pulse Blog to meet more of our team members.