Our team members are at the heart of Target's success, so supporting what's near and dear to their hearts—their families—is of the utmost importance. Our workforce, like the communities we serve, is multigenerational, and our team members face growing caregiving responsibilities including infants, children, spouses, domestic partners and aging parents.
To help meet their needs, we're enhancing several of the benefits we offer our hourly workforce—including part-time team members—and salaried team members at our stores, distribution centers and U.S. headquarters. These family-focused enhancements pick up where traditional parental leave policies end, so our team members can support their families for years to come.
"We've taken a strong position on minimum starting wages, but that's just one facet of our team member experience," says Melissa Kremer, chief human resources (HR) officer. "Our team finds so much support here to grow their skills and careers, make a difference in their communities, and take care of themselves and their families—including benefits that we're enhancing to be more relevant across a breadth of life stages."
Let's take a closer look at what's new:
Expanding backup care
Picture this: You're about to leave for work, but suddenly, school or daycare is closed, a sitter or eldercare provider gets sick. With our new backup care benefit, team members can rest assured that their loved ones have safe, affordable, reliable care while they're at work.
Beginning this fall, Target will extend affordable backup care solutions to our hourly and salaried team members at all stores and distribution centers—a program we initially rolled out at our headquarters. Our market-leading program will include 20 days total of in-center childcare or in-home child- and eldercare.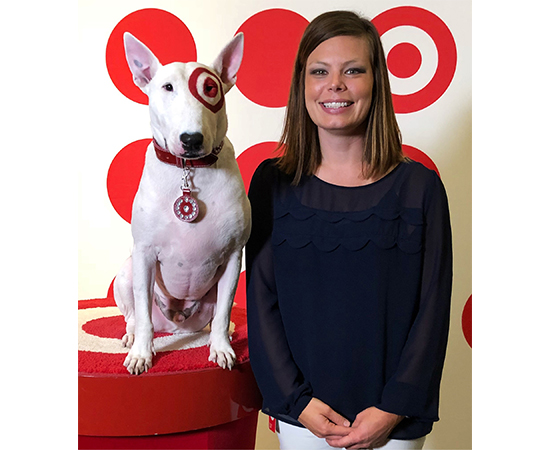 Emily F. from our HR team recently used Target's backup care to save the day. "A gap or unexpected childcare need is incredibly stressful and can be a big, distracting and unplanned scramble in your day. Knowing Target provides backup care at an affordable price gives our family such peace of mind when situations come up."
Introducing new paid family leave
When a team member needs some extended time off to support their family—whether it's welcoming a new baby, adopting a child or caring for a partner or ailing parent—they can turn to our new paid family leave policy. This new benefit, starting June 30, gives hourly and salaried team members, including part-time employees, the flexibility to care for their families.
"Retail workforces are unique in their mix of hourly and salaried positions, and one of our philosophies is to offer the same family-focused benefits to both hourly and salaried team members," Melissa says.
When welcoming a new child, whether by birth, adoption, surrogacy or foster placement, team members will receive double the amount of paid time off to care for their newest family member. (That's on top of the medical leave a team member receives after giving birth to a baby.)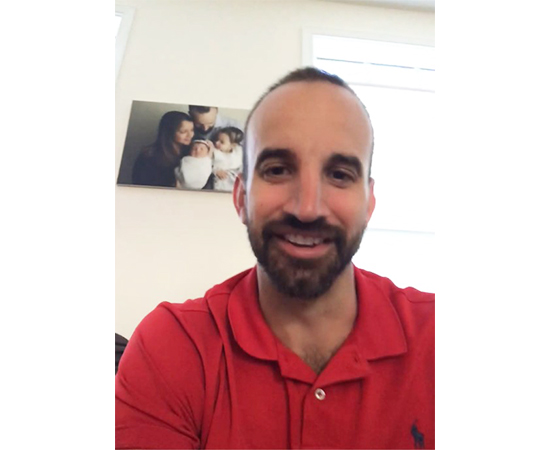 Ryan R. from our properties team used paid time off after his youngest daughter was born last year. "Being able to spend that time helping my wife and bonding with the kids strengthened our family. It gave me new perspective about the importance of prioritizing family and finding balance within my career."
Doubling adoption and surrogacy reimbursement
Families welcoming children through adoption or surrogacy can face long, complex processes that come with many high costs. To give them some relief, we recently doubled the amount we'll reimburse team members' adoption or surrogacy fees. We've offered this benefit for more than 10 years, providing our hourly and salaried team members with financial support so they can focus on growing their families.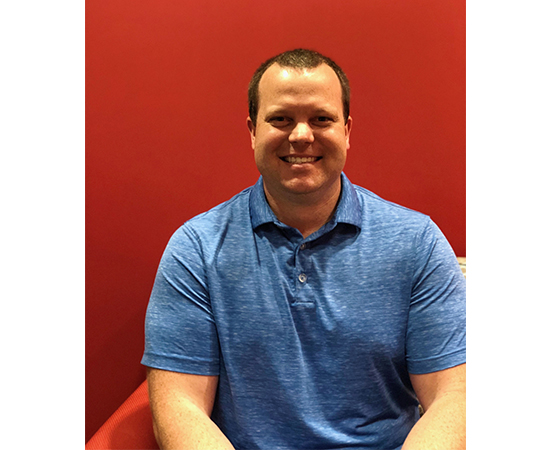 Chad K., a supply chain senior project manager, used this benefit during his daughter Zaylee's adoption. "My wife Lisa and I were thrilled with Target's benefit supporting adoptive families. Adoption is such a long process and the expenses add up fast, so having that extra influx of cash to help bring our child home was amazing."
These are just the latest examples of how we invest in our team. From competitive wages to career development opportunities and comprehensive benefits, investing in our entire team's growth remains a top priority.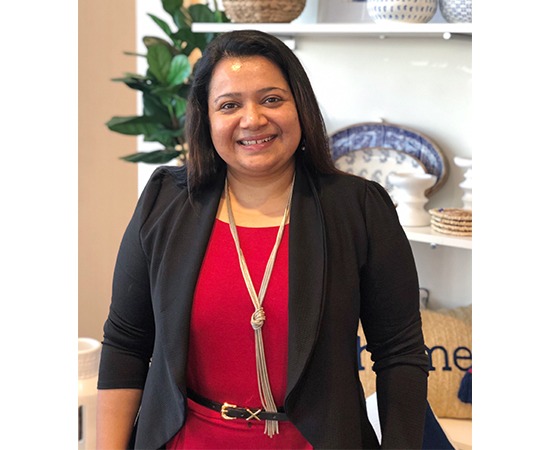 For Sanhita C. on our finance team, Target's benefits were a big reason she chose to join the team last year. She recently made the most of them as her family welcomed a newborn son. "I love the benefits, especially with two kids at home and my parents living with us too, because they help me make the most of my time at work and at home."

Visit the Benefits page to learn more about the full list of benefits we offer our team members.