Pop quiz! (Wipe away that cold sweat, friend, this one's fun). Where's the fastest, the on-trend-iest, the save-big-bank-iest place to check the boxes on every school list? Target, of course. While you're soaking up summer, we're sharpening our pencils, stockpiling backpacks, corralling sequins and doing all sorts of behind-the-scenes prep to make sure this back to school and on to college season is your easiest yet. The stylish brands your kids crave—at prices that'll have you smiling, too? Yep. All kinds of pick-up and delivery options that let you shop your way? Check. Tools to help you tackle your to-dos? We've got those, too. And it's all a quick trip or a few clicks away. (Whew—feeling better already? Keep reading, 'cause there are plenty more time-and-money-saving hacks ahead).
"Whether you're picking out crayons and glue sticks for your soon-to-be-kindergartener or decking out a dorm room with your college freshman, Target has everything you need to conquer your list, fast and on budget—and get back to enjoying those special moments together," says Jill Sando, senior vice president and general merchandise manager, Apparel and Accessories and Home. "With our incredible, affordable brands, coast-to-coast suite of fulfillment services and convenient tools from School List Assist to 360-degree shoppable dorm rooms, Target is truly America's easiest place to shop for back-to-school and college prep."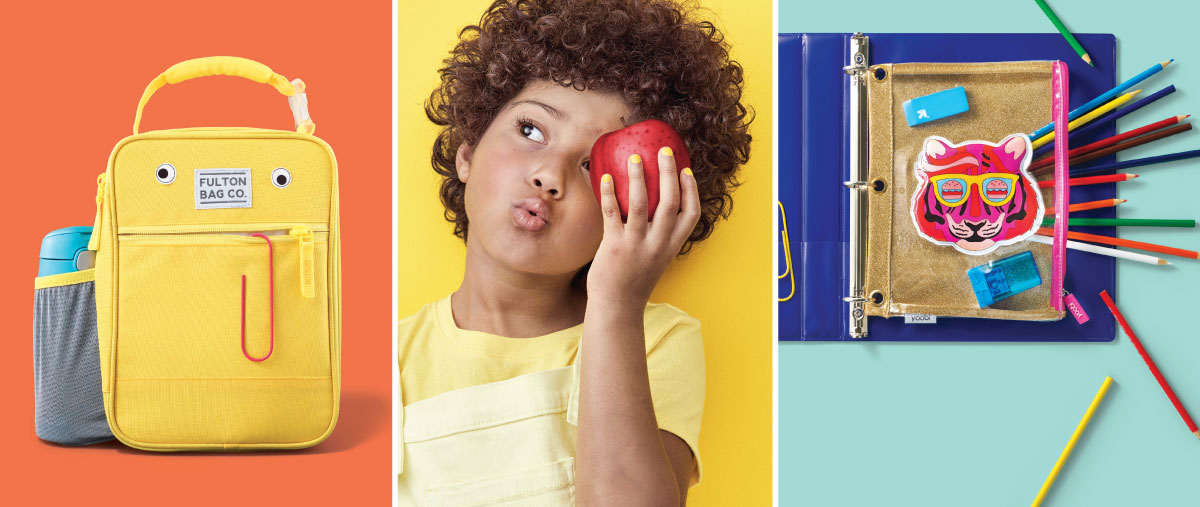 Back-to-school magic
Unicorns, llamas and dinos, oh my! If your kiddo's dreaming of the latest trends, look no further. We've got thousands of must-haves, including cool outfits, accessories and supplies from only-at-Target brands like Cat & Jack and Up & Up, plus tons of mainstay classics like Crayola and Mead. And there's plenty to roar about—animals are trending bigtime, and bright neon colors let kids' personalities shine. But psst…there's more! We've got something new—and magical—in store.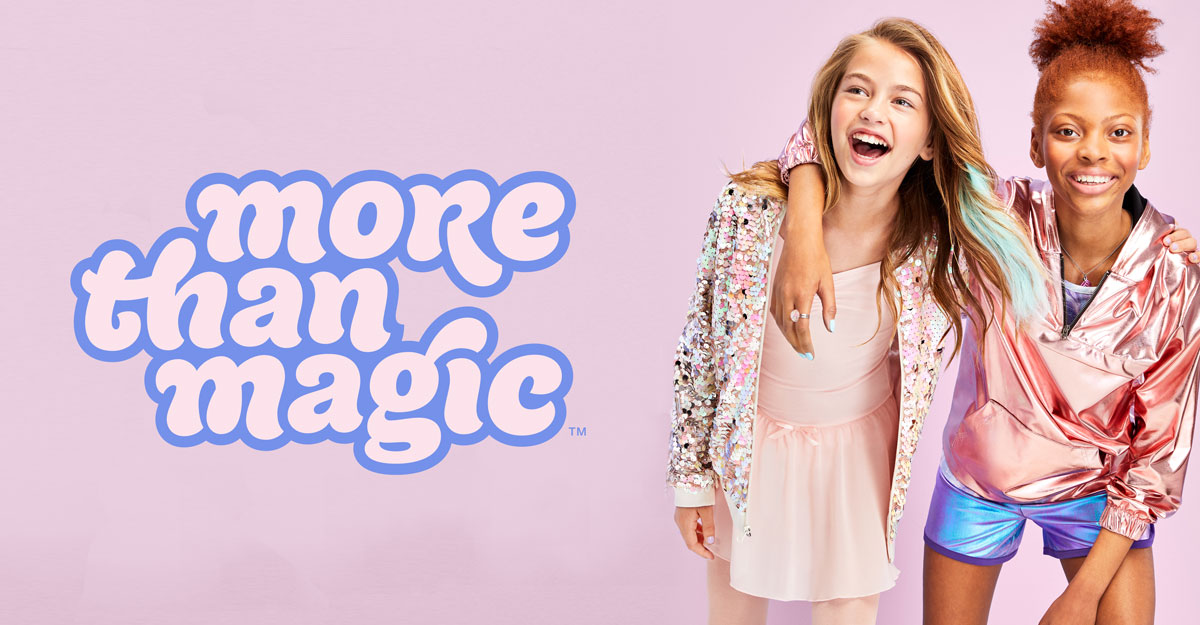 Meet "More Than Magic," Target's latest owned brand (and our first full lifestyle line). Designed with tween girls in mind, it's bursting with whimsical school supplies, apparel and accessories, beauty finds and more that'll take a girl from first bell and gymnastics to slumber parties and everything in between, all at an incredible value (prices range from $0.99 to $29.99). And it's arriving in stores and on Target.com starting July 13—just in time to take her back-to-school style to next-level cool.

Easy as ABC
Ready to dive in? These hacks will help (hey, it's shopping smart, not cheating)!
Take a techy twist on your list. With School List Assist on Target.com, just find your student's school and grade (we've added a school name option for even easier searching), select your supplies and they'll show up at your door, or will be ready and waiting at the store with Order Pick-up.
Try our one-stop uniform shop. Target's Cat & Jack is your go-to for uniform-cool. New this year, we've added dresses, sweaters, jumpers, shorts and jersey polos, and we're creating dedicated spaces in the boys' and girls' areas in stores to make shopping even easier.
Get your gear the same day. Come on in and browse our aisles, or have your stuff waiting for you with Order Pick-up or Drive Up. Or, let us bring everything to your door with two-hour delivery courtesy of Shipt. It's never been easier to get everything you need, fast.
Save big. Watch for everyday low prices on thousands of back-to-school items (including supplies for just $0.50 and $0.99 cents all season long), plus promos throughout the season. And don't forget to use Cartwheel and Target REDcard for even more savings.
Tell the teachers: Target's popular Teacher Prep Event is back—and even better. July 13-20, teachers can save 15% on select classroom supplies, plus new this year, we've added Pillowfort furniture, Bullseye's Playground finds and select adult apparel to the deal.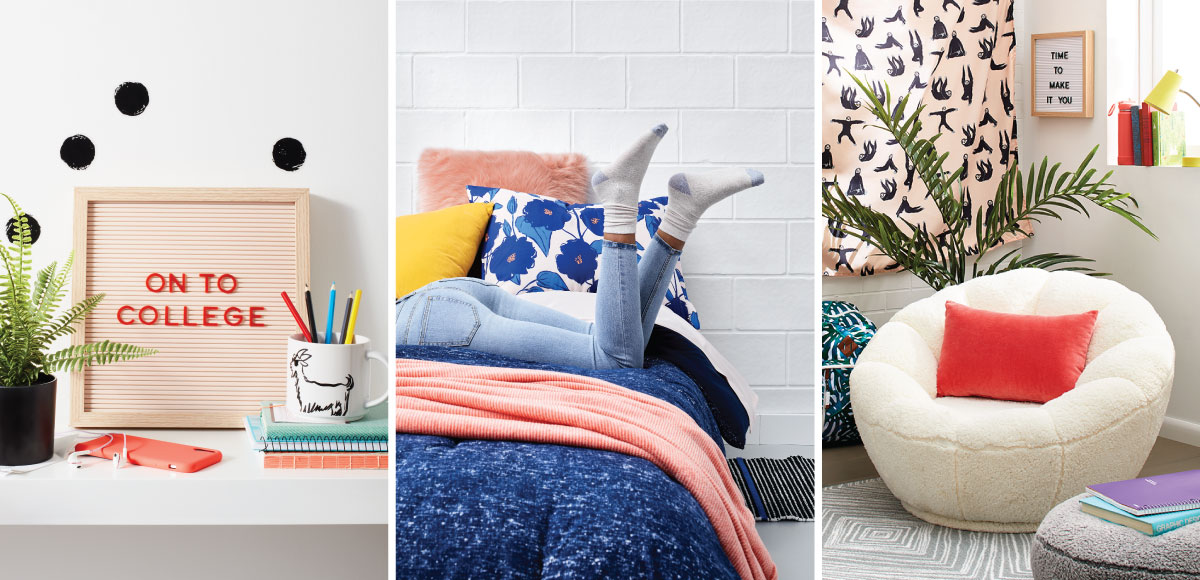 On to College
The secret to confidently taking on college? Great prep, of course. Our Target owned brands like Room Essentials, Opalhouse, Project 62 and Heyday are serving up stylish, functional finds, all at an amazing value. Pair the perfect faux greenery with mix-and-match neutral hues and inspiring sayings to turn any dorm room into a stylish haven. Or put our new "shops-within-a-shop" to the test. In more than 700 Target stores close to campuses, we're creating a series of super-convenient grab-and-go stations where you can stock up on essentials for your bedroom, bathroom, kitchen and more. (If only every test was this easy!)
Majorly smart shopping
And, if you're all about saving time and money (us too), these tips will give you a head start.
Here's to your easiest prep yet! And for even more inspiration, check out our Back to School and Back to College hubs on Target.com.