There's something special about walking through Target's doors any day, but come holiday time, a Target Run takes on a truly magical vibe. From that first step inside, you can feel the joy of the season. Bells and ornaments drip from the ceiling, an evergreen forest of faux trees glows in soft light, piles of colorful gifts beckon and friendly team members stand by, ready to help make your prep easier than ever—and that's just the start. Read on for a glimpse of even more of the joy Target has in store.
Since the final glittery bauble was packed away last December, we've been plotting ways to make this holiday season—and your entire Target experience—even better. We've remodeled 700+ stores across the country. We've invested more than half a million extra hours training our team, expanded our fulfillment services, launched a new loyalty program and created an incredible assortment (more on all of that here). And we've dreamt up some awesome savings that'll span the whole season (hello, HoliDeals). Whew! And now, our favorite time of year is here—and we get to share it all with you.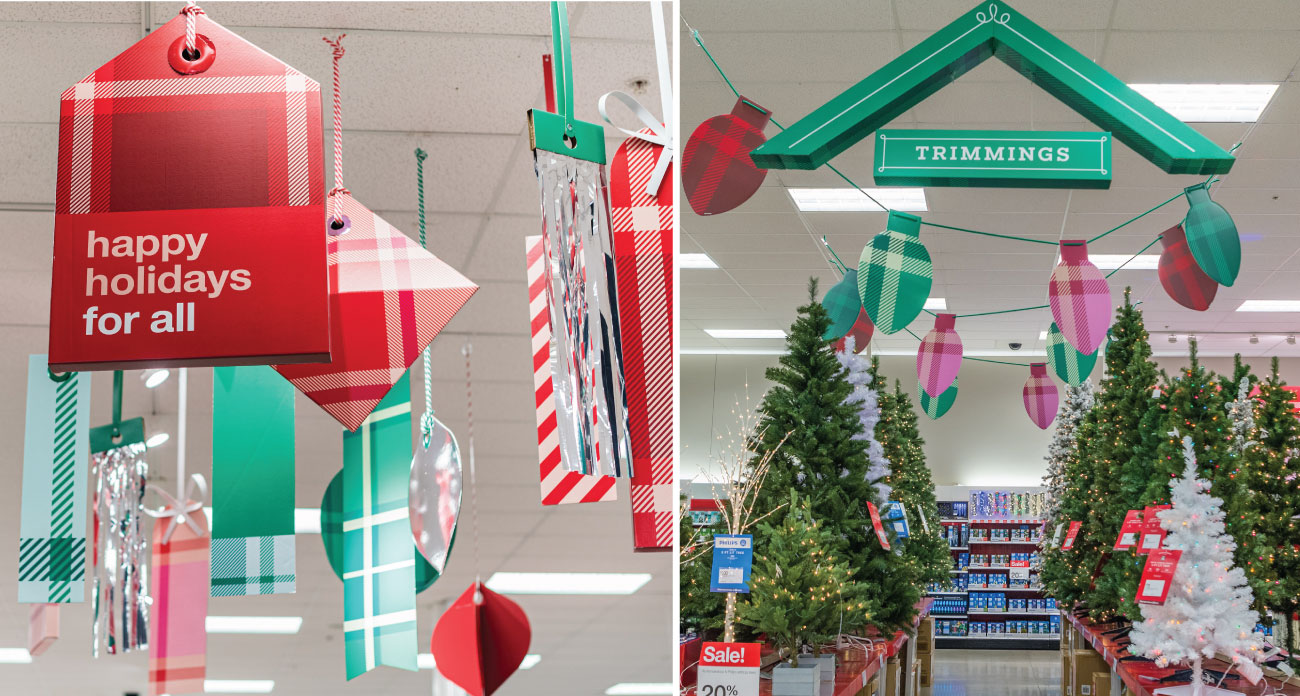 More tinsel, please
"Our guests told us they'd love if we'd dial up the holiday fun in our stores," says Jasmine Vazquez, vice president, marketing, Target. "So our teams considered every little detail, adding even more festive elements throughout the store. 3D decorations, plenty of plaid and oversize ornaments help guests feel the spirit of the holidays at every turn. Because at the end of the day, we're not only helping them check everything off their lists—we're bringing a ton of inspiration and an extra spark of joy to their holidays."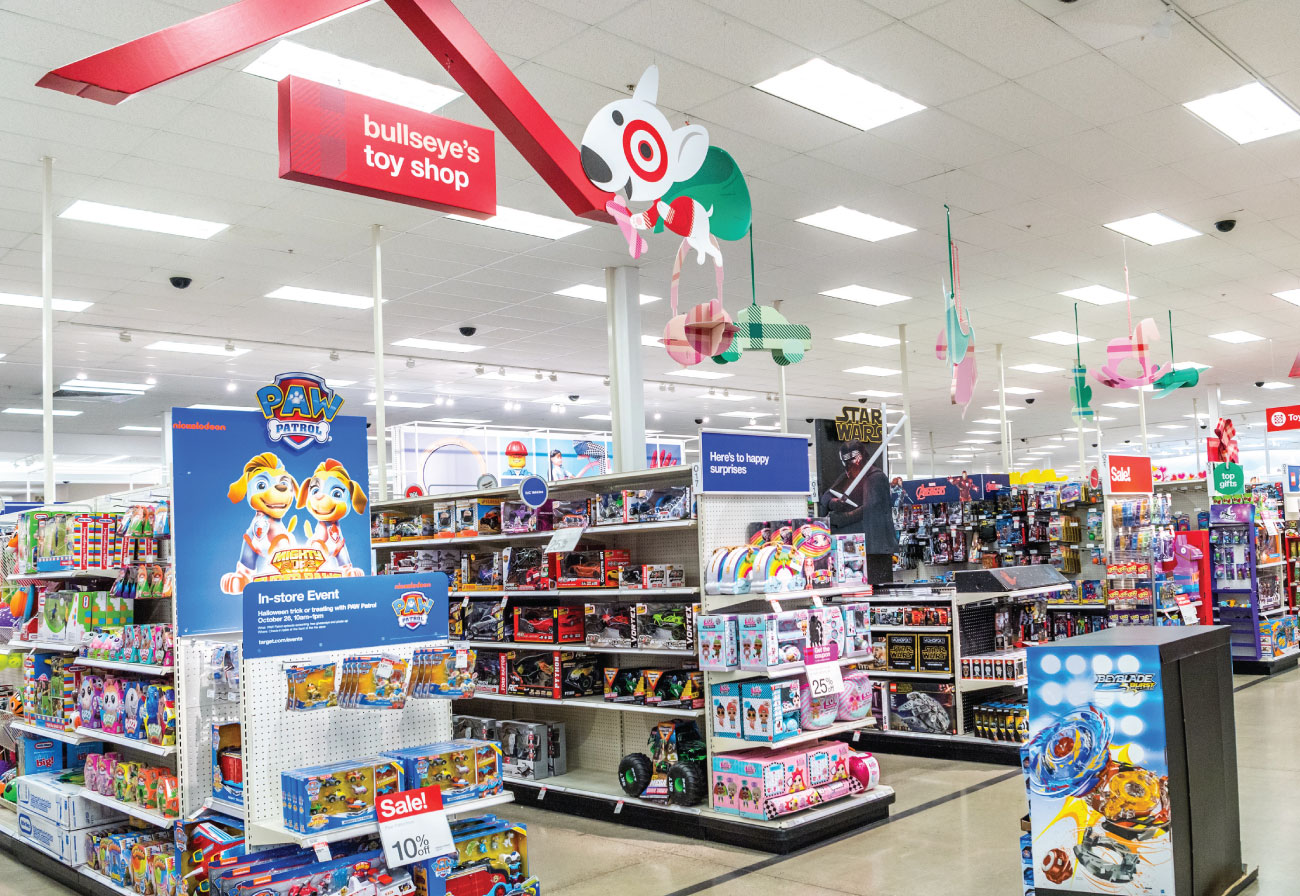 Oh, what fun
When it comes to toys for the young (or young at heart), we're not playing around. We've got 10,000 new and exclusive finds—including the most coveted of the season, just in time for the holidays. And you'll notice some super-cute signs and décor, too—Bullseye's Toy Shop celebrates the fun of the season in our toys and sporting goods aisles. Plus, in 25 Target stores across the country, we've created new experiences that bring the magic of Disney to Target.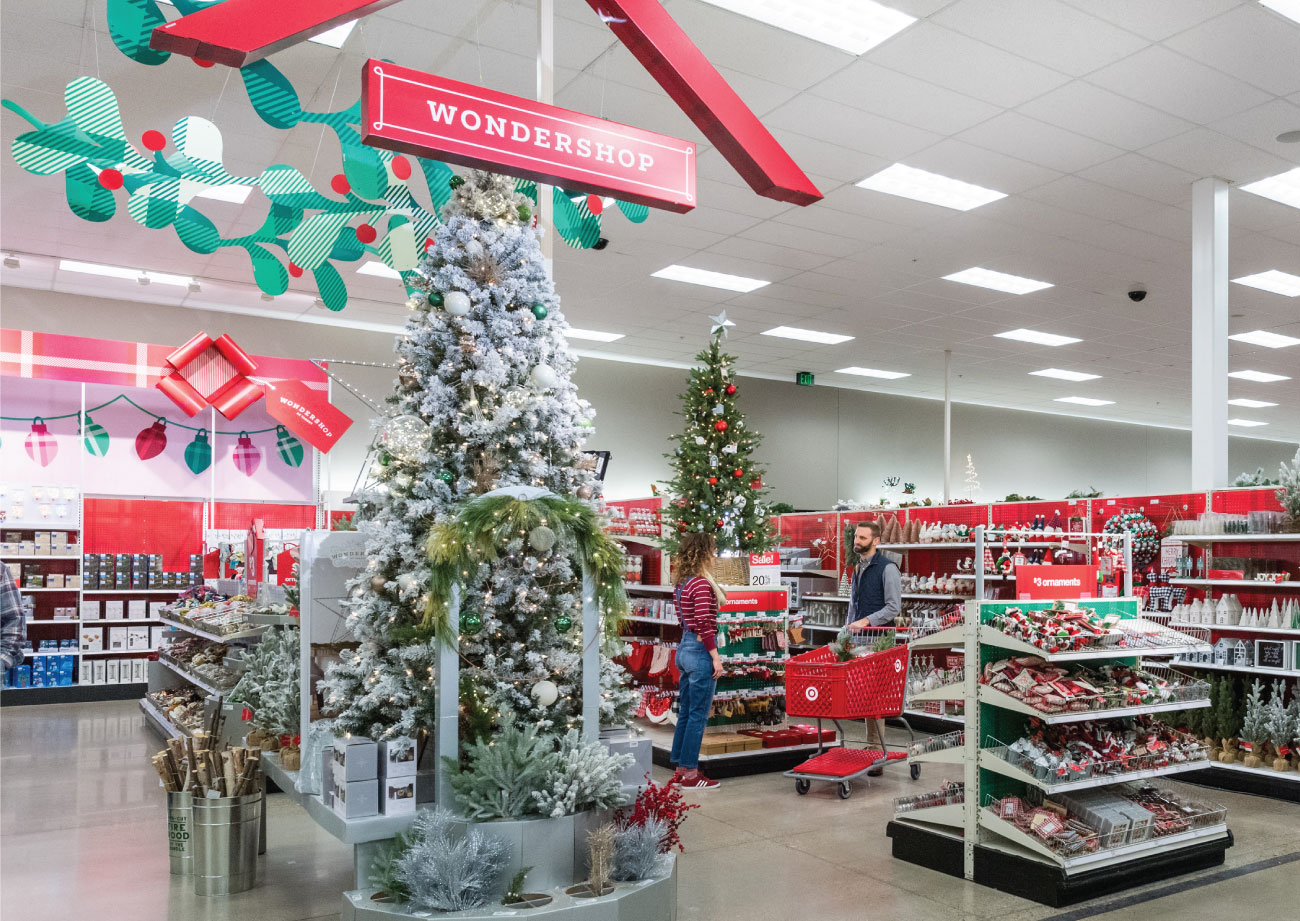 Tidings of wonder
And when you want to literally stroll through a winter wonderland, just head over to Wondershop. Target's destination for holiday must-haves is brimming with thousands of only-at-Target finds—everything you need to trim your tree, deck your halls, wrap gorgeous gifts, indulge in sweet treats and more, all at an incredible value.

Gift it. Gift it real good.
If you have a long gift list looming, never fear. "Our popular grab-and-go-gifting displays are back, making checking everyone off your list easier than ever," says Kerri Dlugokinski, director, merchandising, Target. "Our teams have curated 1,500 unique gifts for everyone from your neighbor to your pup—and most are only-at-Target finds for $15 or less." (Watch for helpful signs calling out great value, like $1, $3, $5 and $10 gifts). As you move through the store, you'll find cute, convenient themed displays. Embrace the comforts of home with family jammies (including new matching sets for pets!), game night finds and special treats. Find gifts for him (like Goodfellow & Co grooming kits), for her (cozy slipper socks or luxe beauty kits), for tweens (colorful confections and glittery goods), for kids (huge stuffed animals, or countdown-to-Christmas sock sets, anyone?), for book lovers, for the tech-obsessed and more. And for the finishing touches, grab treats, cute coffee mugs or face masks to stuff into stockings.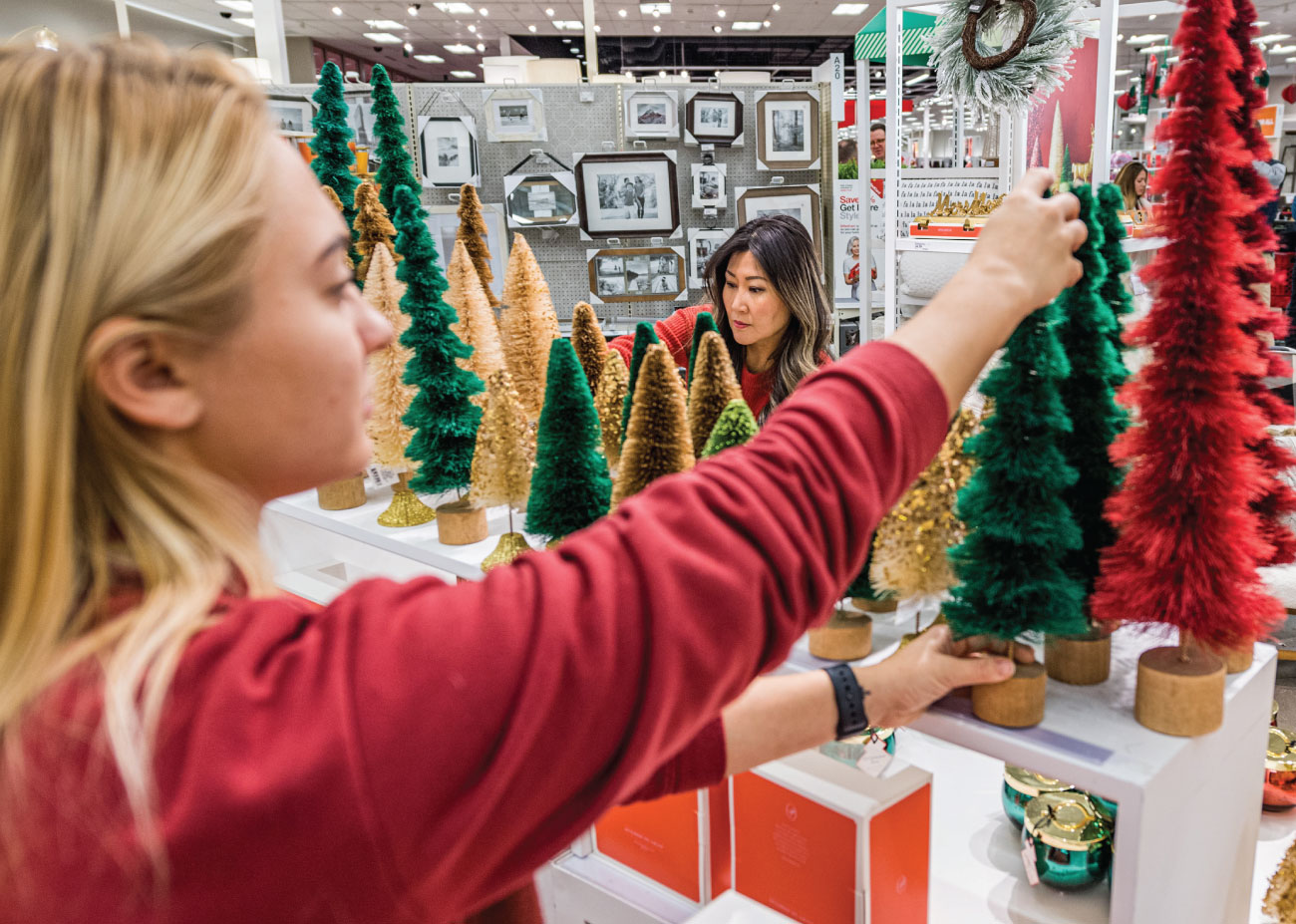 Believe in your elf
But the real secret to pulling off all of this holiday magic? An incredible crew of elves—er, team members—who go the extra mile for our guests. (If Santa's team ever needs a hand he knows where to turn, because we have 360,000 of them, each creating their own little moments of magic at 1,800 stores across the country.) You'll find them at the front of the store, guiding guests through a smooth, fast checkout process—especially on Black Friday, when we'll have dedicated team members helping get you on your merry way. They're your go-to experts in the aisles, each in their specific areas of the store, sharing their knowledge and passion to help you discover the perfect gifts for your loved ones. Prepping orders for Order Pick Up or Drive Up so you can grab your digital orders, fast. And during peak shopping times like nights and weekends, you'll find even more of them out on the floor, ready to help (yep, we've added nearly $50 million more in payroll vs. last holiday to do just that). Their next-level guest service? It's no coincidence. The team's invested millions of hours in training so they can offer their expert service when you need it most. So go ahead—breathe easy. Whatever your holiday shopping needs this season, we've got you.
Looking for more inspiration and festive fun? Follow along on A Bullseye View for Target's latest holiday news and updates.