*Note: This story reflects a previous year's plans. Learn more about Target's 2023 military discount.
Americans are preparing to commemorate Veterans Day with acts of service, special ceremonies, time with family and more, all to say "thank you" to the women and men who have served—and are still serving—our country. At Target, our team rallies around a single purpose: to help all families discover the joy of everyday life, and that's why we're committed to honoring veterans and their families this week and all year long.
For the third year in a row, we're proud to offer a 10% military discount on one purchase between Nov. 3-11 for all military personnel, veterans and their families in stores and online. Guests can visit target.com/military for more information and to get verified for the offer.
Our Military Business Council partners with other teams from across Target to make the discount happen. Based at our Minneapolis headquarters, The Military Business Council is a group of team members focused on providing support for service members and their families before, during and after deployment. The council also helps Target identify opportunities to better serve job candidates, team members and guests with military connections. Throughout November and on Veterans Day, the council has planned programming to help all team members show their gratitude to service members and their families.
For example, team members will gather on Veterans Day to build care packages for deployed service members and local first responders with longtime Target partner Operation Gratitude. Operation Gratitude is just one of the organizations Target partners with to thank military service members and help those returning from service transition to civilian life, including USO and The Mission Continues. Each year, our company contributes more than $1 million to organizations like these.
And as another way to honor military service members, veterans and their families, nearly 20 Target stores around the country—many near local military bases—will host a free appreciation event with refreshments and giveaways on Nov. 3.
We're also reflecting on the ways those who have served contribute to our team at Target every day. Thousands of veterans and their spouses have joined Target since 2014, when we signed on to the Veteran Jobs Mission. Those team members bring a wealth of specialized knowledge and skills to Target.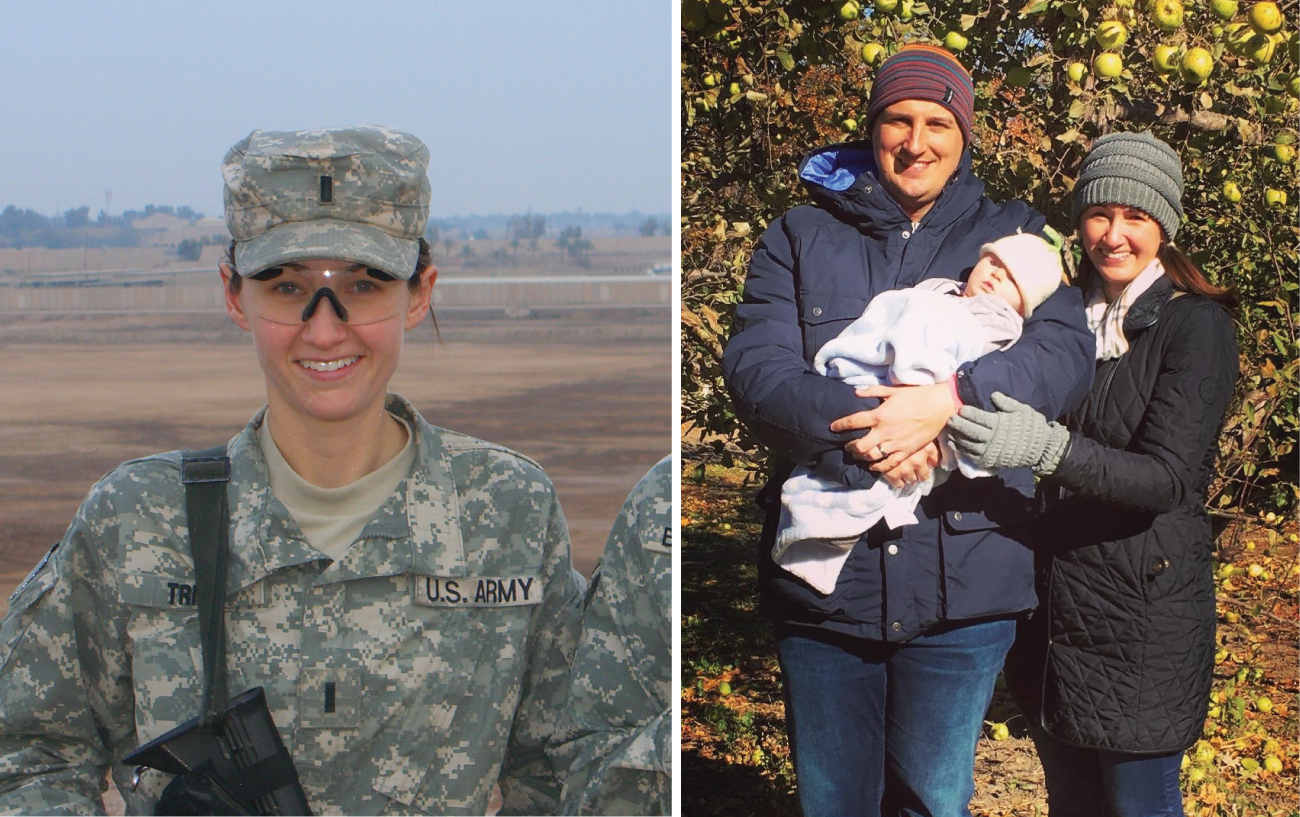 One of those team members—Katharine Fleury—has been a member of our strategy and innovation team since April 2019. Inspired by a summer program and the story of one of the first women graduates of West Point, Katharine studied at the United States Military Academy and graduated in 2008. She then became a Military Intelligence Officer in the U.S. Army, and was deployed to Iraq from 2010 to 2011. There, she was a platoon leader in charge of 20 intelligence analysts. "It was a very humbling experience, and I learned a lot about small team leadership," says Katharine. "As a Military Intelligence Officer, I was so proud of my soldiers when we did something well after months of training and preparation."
Katharine brings a variety of skills and expertise she learned while in the service to her work at Target. "As a leader, I've learned people are motivated by very different things and open communication is so important," Katharine says. "In Iraq, I especially learned the importance of rapid prioritization—the ability to take in information and respond quickly is key."
Katharine came to Target from the consulting world. "I was drawn to Target by its family-friendly culture. As a new mom to a 15-month-old, working at a company that supports families is so important."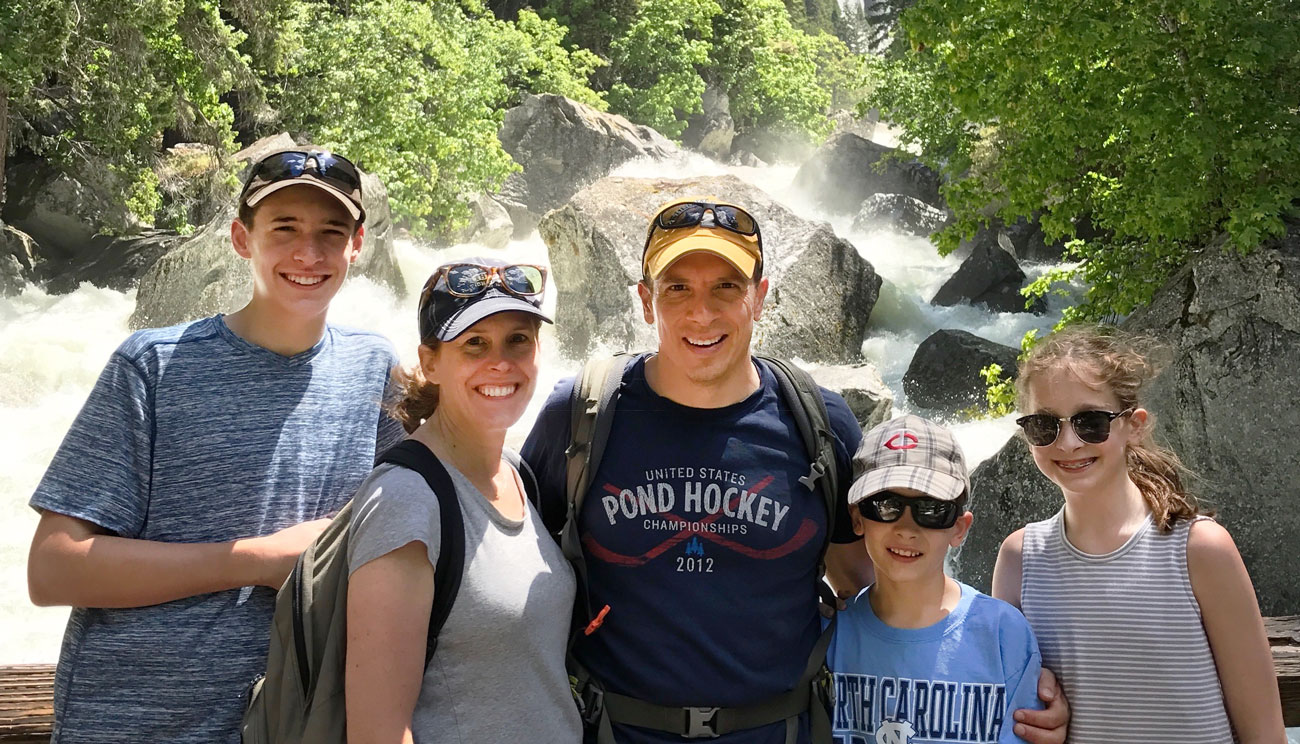 Target's culture and reputation also helped bring Nick Pearce to the bullseye.
Before starting a career in real estate, Nick was an active duty officer in the U.S. Army from 1994 to 1998, then in the reserves until 2002. Nick was stationed at Fort Bragg in North Carolina where he was part of the 82nd Airborne Division and a jumpmaster. "I'm most proud of having had the opportunity to lead some amazing soldiers representing a diverse cross-section of our country," Nick says.
After the military, Nick focused on a career in real estate. "Our Target Properties team is well respected in the commercial real estate industry, and I jumped at the chance to join the team," Nick says. Currently, he's a Regional Real Estate Director on our team, and he's been with Target for 16 years. Nick currently co-leads Target's Military Business Council.
While serving in the military, Nick learned invaluable skills of problem solving and team work that he brings to Target. "I also learned perspective: Once you've done your job after jumping out of a plane, things seem easier."
We're proud to call Katharine and Nick—and thousands of other veterans and active military service members—part of team Target.