Onstage at Twin Cities Startup Week, Angie Bastian, founder of healthy snack brand Angie's Boomchickapop, shared eye-opening challenges from her company's 16-year journey to bring the beloved products to market. But her message to the audience of future change-makers was an encouraging one.
"Working as an entrepreneur can feel like you have a flat tire riding up a mountain," she admitted. "It's hard, but that doesn't stop you from doing it and looking good and getting up the mountain. Innovation happens through pivoting, change, problem-solving and adjusting goals non-stop."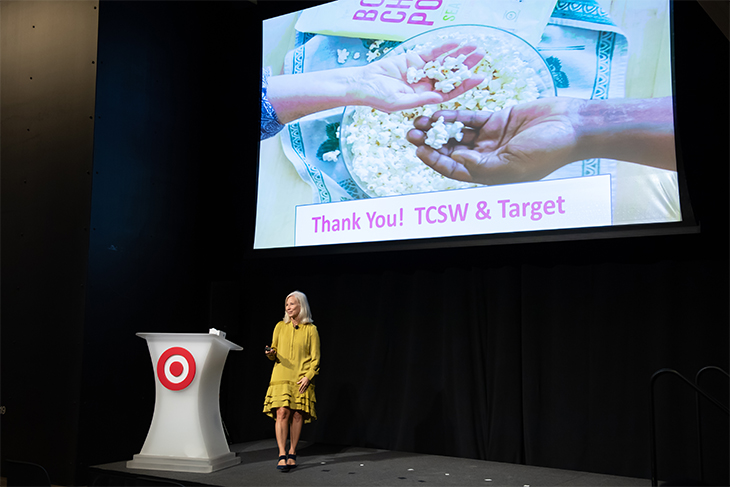 Angie was one of several experts Target assembled to speak at Twin Cities Startup Week's Retail Track Day, hosted at our Minneapolis HQ. Entrepreneurs, business owners, nonprofits and other partners gathered to soak up inspiring stories and advice. They also took part in discussions on topics ranging from building a brand and leveraging customer insights for product development to the different stages of fundraising.
Our event sponsorship is part of an ongoing commitment to working with startups in the Twin Cities and beyond. Through our Target Accelerator programs and support for events like this, we offer access to Target retail insights, resources and leaders, and convene partners to help make connections within the startup community.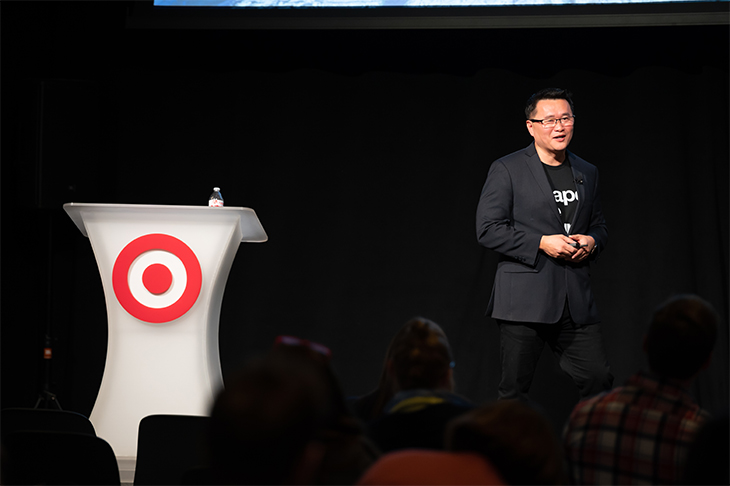 "Target is proud to support the next generation of entrepreneurs through our work with startups," said Gene Han (pictured above), vice president of new ventures and accelerators, who kicked things off with a keynote. "Working hand-in-hand helps inject a more entrepreneurial culture and spirit to our teams, and in turn, startups get a partner who can provide retail expertise, mentorship and guidance as they develop their ideas."

Throughout the day, more Target leaders—including Julie Guggemos (pictured below, second from left), senior vice president, owned brand product design & management; Todd Waterbury, chief creative officer; and Minsok Pak, chief strategy & innovation officer—shared insights from across our business.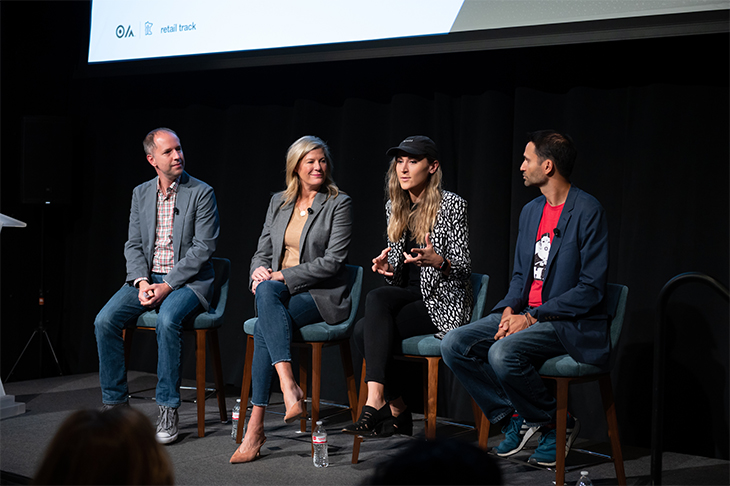 We also invited several of our Target Accelerator alumni to share their experiences and a peek at what they're working on now. Familiar faces included Nadia Genevieve Masri (pictured above, third from left), founder and CEO of next-gen consumer insights platform Perksy, and Charlie Youakim, co-founder and CEO of "shop now, pay later" payment platform Sezzle. Both are recent graduates of the METRO Target Retail Accelerator, Certified by Techstars.
Target Retail Tech Accelerator alum Jane Mosbacher Morris, founder and CEO of To The Market, led a lunch-and-learn event in partnership with Google. And Niambi Cacchioli (pictured below), founder of Pholk Beauty and a Target Takeoff grad, gave a talk on designing an inclusive future.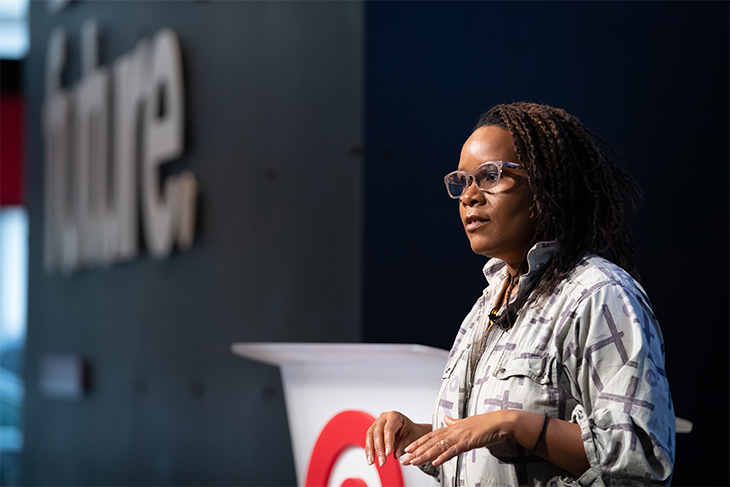 Between presentations, attendees got a closer look at products and services on display from past Target Accelerator companies, including Mickey's Mission and Pulp Pantry from this year's Target Incubator, and Lia Diagnostics from our latest Target Takeoff cohort, focused on wellness products and solutions.
Following the event, Target was awarded Twin Cities Startup Week's Redwood award, which recognizes a corporate organization or team driving innovation, collaboration and support for the Minnesota startup community.
Visit the Target Accelerator site to explore each of our programs and find out what's new.