The look of pure joy on Makenna's face—and seeing her feel comfortable in her skin, in her clothes and in her home—brought tears to her parents' eyes. The Target team had just surprised the three-year-old, who has sensory sensitivities, and her big sister Falyn with a playroom makeover featuring whimsical sensory-friendly finds from Pillowfort. For devoted parents, Kyle and Shira, the makeover was more than a sweet gesture. It was a powerful reminder that they—and countless families across the country whose kiddos have special needs—are not alone.
"It's such a privilege to truly get to know our guests—and to show up in big and small ways when they need us," says Julie Guggemos, senior vice president, Owned Brand Management and Product Design, Target. "Spending time in a family's home and learning about their everyday trials and triumphs not only inspires us endlessly, but empowers our design team to create even stronger, inclusive solutions for all families who shop Target."
A month after the Target team transformed their playroom (check out the adorable video above), we sat down with Kyle and Shira to see how the girls are settling into their new space, and to hear, in their words, what the sensory-friendly designs have meant to the whole family.
Hi, Kyle and Shira. Thanks for chatting with us today! First, let's go back in time. How did this story begin?
Shira: Makenna started having sensory challenges when she turned two. She had this cute Cat & Jack watermelon rainbow romper from the previous summer, and it was the only piece of clothing she'd wear. I looked everywhere, but couldn't find back-ups. I finally emailed Target, asking if there was any way to get the romper in larger sizes. And then I heard from the Target team. They were touched by our story, and before I knew it, a sweet box personalized with Makenna's name arrived. I was completely blown away—the Target team had reproduced the romper in a variety of sizes and even made a version with pink and yellow stripes. And the whole team signed a card, sharing the journey of the clothing, just for Makenna. I mean, this was totally unheard of—and they included outfits for Makenna's sister, Falyn, too.
Kyle: It showed us that the Target team not only understands kids' special needs, but it's clear that they're parents, too. It was such a pro parent move! And then Target surprised us again. They came out to our home to understand what our family is all about, what our girls love, what our home needs and they designed this incredible playroom especially for us.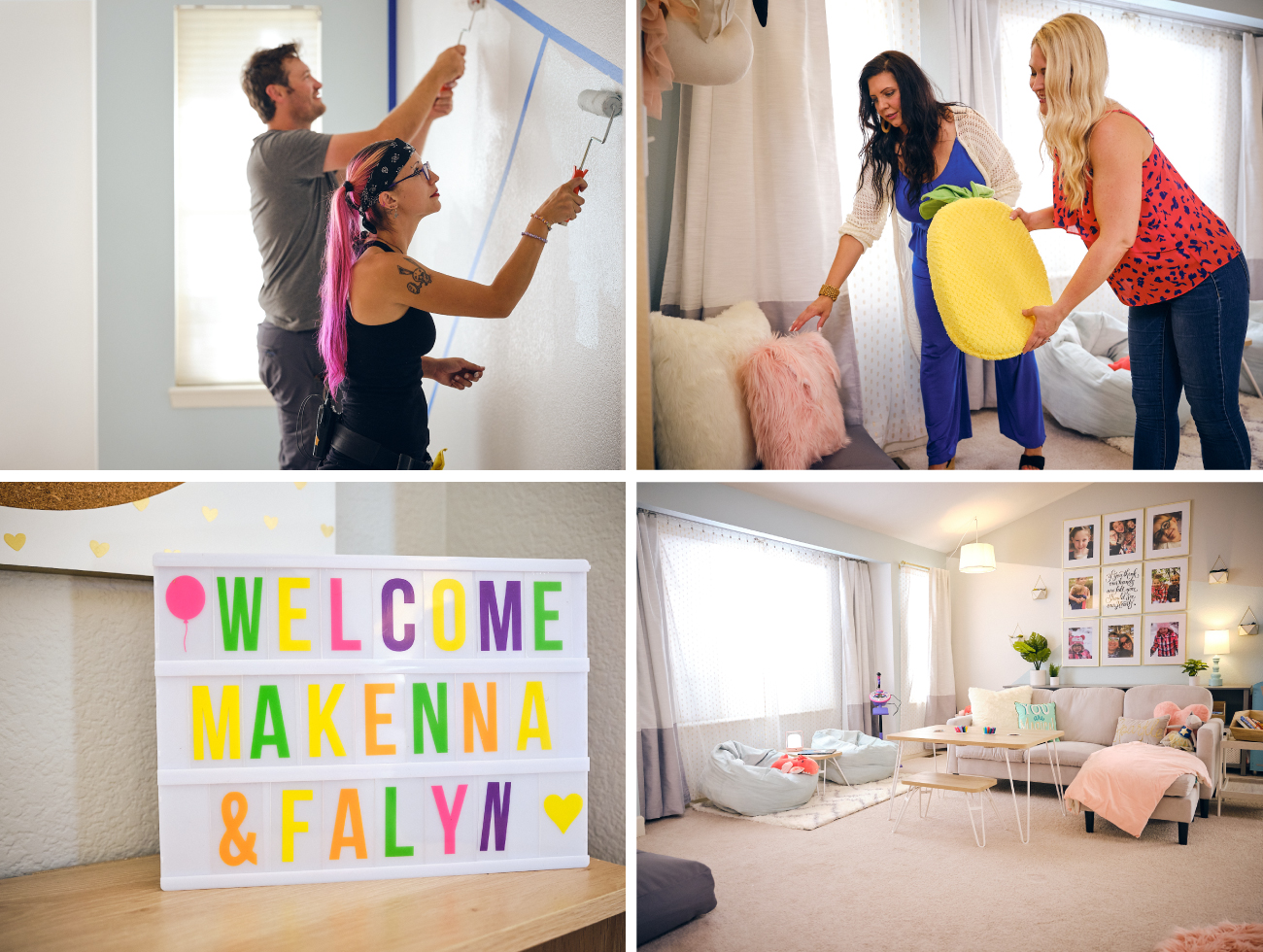 It sounds like the new space is a hit?
Shira: Oh, absolutely. When they're not at school, the girls are in the playroom right up until bedtime. Makenna adores the cocoon chair and the crash pad lets her get all her extra energy out. She loves to cuddle the dragon stuffy—the weight is very calming for her. In fact, both girls seem more at peace, calm and happy. And our whole family's often relaxing and hanging out on the couch. The girls put on shows and we have dance parties. Target designed the room with the girls in mind, but it's become an awesome place for all of us.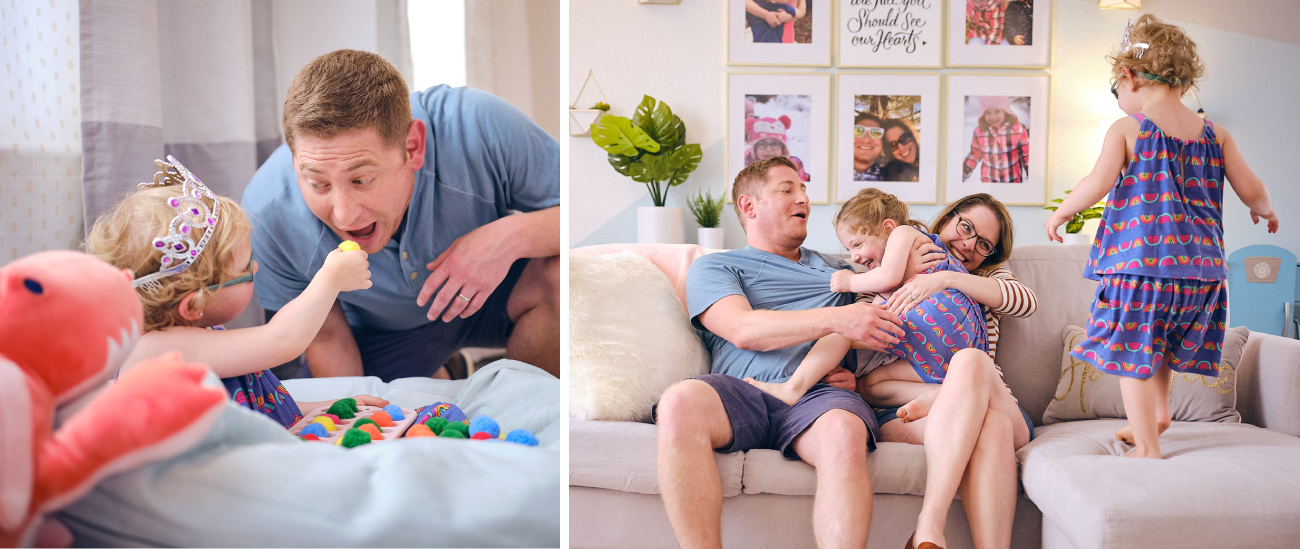 What has this experience meant to your family?
Kyle: It's been surprising and amazing in all the best ways. It's rare to see the personal side of a company, especially a big one like Target, but there are incredible people behind the scenes who not only make these special moments happen, but work every day to understand what families really need. And not just our family, but the hundreds of thousands of families around the country who face similar challenges. There are people out there—like the team at Target—who go the extra mile to make sure every kid can be happy, have fun and feel comfortable.
Shira: As a mom, I want to take every little thing that's making my daughter uncomfortable and fix it. In the past, I've looked all over for sensory-friendly clothing and items that would help Makenna. Even if I could find something, it was so expensive. Now, I know that Target can help. And it's such a relief.
Kyle: Life can be so isolating for children with special needs—and for those who love them. As parents, we're trying to find the best ways to support our kids, to get them what they need and to help them feel like any other child. And in this journey with Target, it's nice to know that we're not alone. In fact, that's the message we want to share with other families like ours: You are not alone. It's all a work in progress, but there are people who listen, who care and who can make seemingly minor changes that have a massive impact. We can't wait to see where the Cat & Jack and Pillowfort lines go next, and how the Target team continues to find ways to help.
Want to learn more about our kids' sensory-friendly and adaptive collections? Check out Cat & Jack apparel and accessories, Pillowfort Home gear and our new Halloween costumes, too!