Target's famous for some pretty epic marketing (we're loving the latest back-to-school gem). But behind the scenes of our iconic campaign shoots, there's more magic unfolding…
Picture a bustling set—the construction crew hauling and hammering to build an incredible school bus scene, stylists dressing kiddos in adorable, head-to-toe-Target. Caterers fueling the entire production. And working quietly alongside the director, creatives and crew is a small team of do-gooders whose sole purpose is to think about the environmental impact. They go by "EcoSet," and throughout the entire production, they're busy making sure that all those backpacks, glittery sweatshirts and shoes (and nearly everything used on set—including the giant bus cut-out) is recycled, composted or donated to deserving nonprofits—and helping plenty of people along the way.
We first teamed up with the L.A.-based environmental consultancy in 2009, just as the creative production industry was first starting to think about environmental impact. And we've been on quite the journey together ever since. Now, in honor of our 10-year anniversary, we're highlighting 10 ways that Target + EcoSet are creating a better behind-the-scenes.
Sustainability on the go. Over the past decade, EcoSet's worked their magic at nearly 300 Target campaign shoots and more than 40 special events across the country, from our Minneapolis HQ to New York, Los Angeles and in-between. They're looped into production plans months in advance so they can help us consider every detail, from donating leftover catering food to reusing sets, flooring and stairs.

Play it again. Campaign shoots produce plenty of potential trash. But thanks to all that careful planning, Target and EcoSet have kept nearly 1,000 tons of it out of landfills over the past 10 years (that's the weight of 143 school buses!). How? We save items for our own reuse and we recycle and compost every possible fiber. Plus, we donate set materials, clothes, home goods and more to those in need in our communities. (More on that below.)


1,000 tons of trash diverted (that's the weight of 143 school buses)

A smarter Target Run. In some cases, as with our ongoing "Target Run and Done" campaign, it makes perfect sense to save most of the set (11 tons!), so we can use it again and again rather than recreating for each shoot.

Creative catering. Another smart on-set strategy: taking a close look at catering for the crew. Little things—like using compostable dinnerware, reducing food waste and reaching for reusable water bottles—add up. Last year alone, we avoided using more than 15,500 single-use plastic bottles. And we put catering and food styling leftovers to good use, too—we've donated the equivalent of nearly 20,000 meals to people in need.


15,500 single-use plastic bottles avoided

A new lease on life. As a campaign shoot wraps, EcoSet matches Target products, props and sets to nonprofits, who can't wait to put everything to good use. All in, we've donated upwards of $2.7 million in products and materials in the last 10 years.


$2.7 million donated

Inspiring artists. Thanks to these partnerships, filmmakers, theater directors, art students and teachers can snap up everything from paint and arts-and-crafts gems to leftover film—all at no cost. The set from our Easter campaign transformed into a living room scene for an independent film. Colorful signs from last year's back-to-school campaign were reimagined for a California music festival. And construction materials that'd been hanging out in storage eased the financial burden for a Minnesota high school theater production. "Our theater program operates on a very small budget, and because of donations from Target and EcoSet, we are able to continue offering high-quality theater experiences to our young people," says Chanhassen High School theater producer Jane Herget.

Clothing the community. Whether Target's showing off back-to-school or holiday-ready style, the full, on-set wardrobes get a second life after the campaign shoots. Nonprofits like Los Angeles House of Ruth welcome donations of clothing, shoes and accessories by the van-full, which they then share directly with homeless women and their children.

Stocking classrooms. A ton of on-set materials also find new life in schools and classrooms. Teachers and their students transform materials into science projects, outfit their reading nooks with books and cozy cushions and stack their art shelves to the brim with quirky finds that inspire super-creative projects.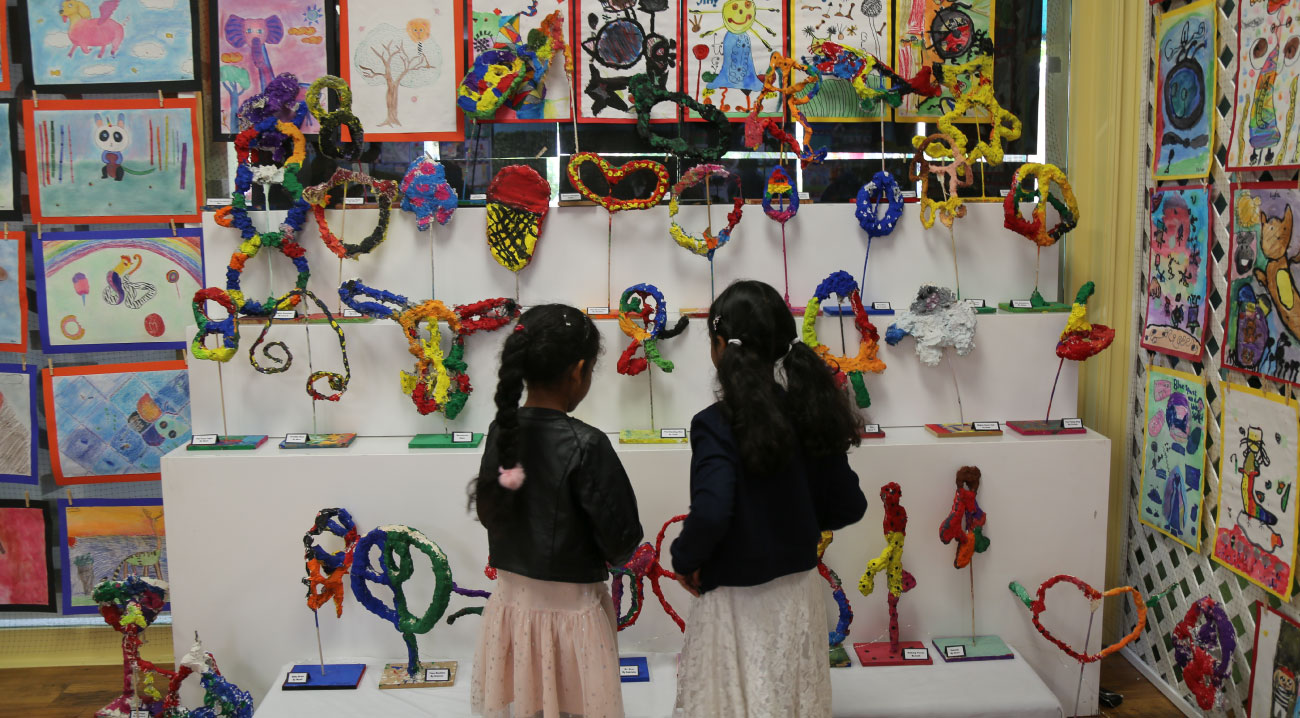 Outfitting homes. Set for Life, a Los Angeles-based nonprofit, uses donations from Target and EcoSet (think couches, throw pillows, shelving, décor and more) to furnish apartments for at-risk young people and families experiencing homelessness. "These donations make a world of difference, transforming drab spaces into beautiful, comfortable homes," says Caitlin Bothwell, Set for Life co-founder. "Walking into their new home, two young men were brought to tears—they'd never lived in such a beautiful place. We're so grateful for our EcoSet partnership and for Target's incredible generosity."

Coming full-circle. Every time we team up with EcoSet, we leave inspired—and determined to make an even greater impact. Our commitment to sustainability extends far beyond the set into the heart of our business, from our design practices to our car seat trade-in events that have saved more than half a million carseats from landfills since 2016.
Check out more ways we're doing our part to protect the planet.