Shaurya's eyes sparkle as he walks into a magical garden scene—larger-than-life flowers pop with color, laughter fills the air and just ahead, Chip and Joanna Gaines settle in for a storytime reading of "We Are The Gardeners." For the next few hours, treatments and hospital rooms are the furthest thing from this spunky 7-year-old's mind (that's him and his sister, Mahira, below, with Chip and Jo). At Bullseye's Garden Gathering, our special event honoring kiddos who are receiving care at St. Jude Children's Research Hospital®, Shaurya's an artist, a ring-toss champ, a pint-sized gardener—a little boy soaking up the pure joy of playing with his family and friends (and waiting for the next fun surprise to unfold). "It's so cool—I love everything about it," he smiles. And we couldn't agree more.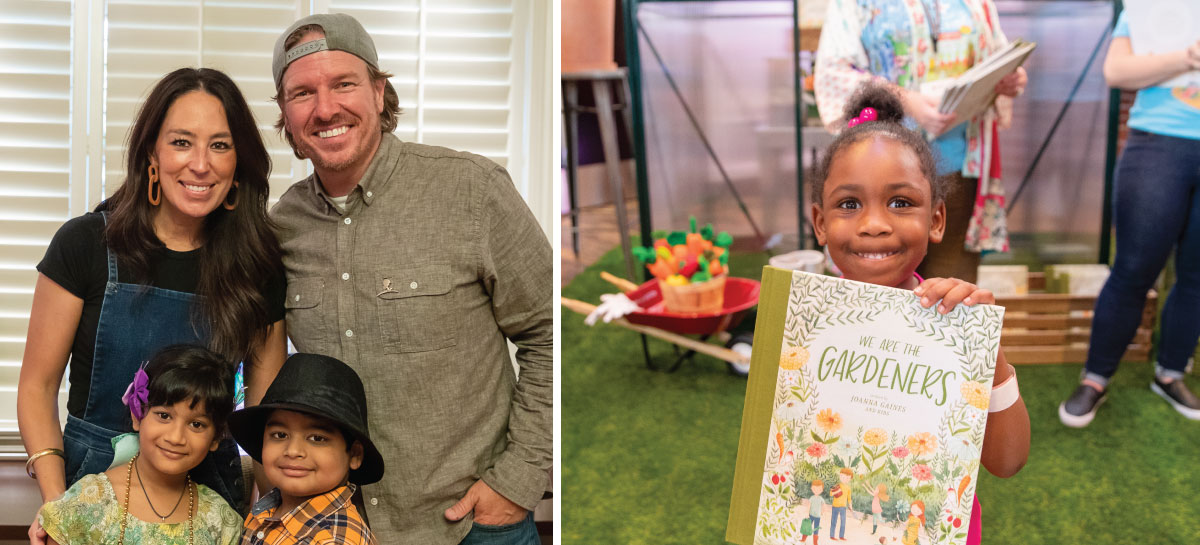 For more than 20 years, Target's teamed up with St. Jude in Memphis, Tennessee to support its mission of finding cures and saving children. We've raised millions of dollars, fueled ground-breaking research to find cures for childhood cancer and other life-threatening diseases and even created Target House—a home-away-from-home where more than 4,500 families (including Shaurya's, who has traveled halfway around the globe from their home in India) have stayed free-of-charge while their child undergoes treatment at St. Jude. We've got quite the history together, but our favorite tradition is celebrating the brave kids and families who hold a special place in our heart.
Over the years, we've hosted hundreds of imaginative carnivals, parties and events, sending kids into winter wonderlands and on intergalactic adventures. And we've pulled off some epic surprises, like making over the Target House dining room through our Hearth & Hand with Magnolia collaboration with Chip and Joanna Gaines. And this year, Chip and Jo were back again to help us pull off an awesome garden-themed gathering for our St. Jude and Target House families.
As the kids gathered round for storytime, Chip shared a special wish: "As we walked in today, a little boy told us that he's 'demo day-ing' his cancer treatment and that's pretty much the best thing I've ever heard. In our world, demo day marks the end of one chapter and the beginning of a newer, more exciting one. And that's exactly what we want for you—we're pulling for each and every one of you."
Here's a peek into some of the memories created that day:


Bullseye's Garden Gathering
11 assets
Open for play
As the Garden Gathering wrapped, Chip and Joanna invited families back to Target House for one last surprise…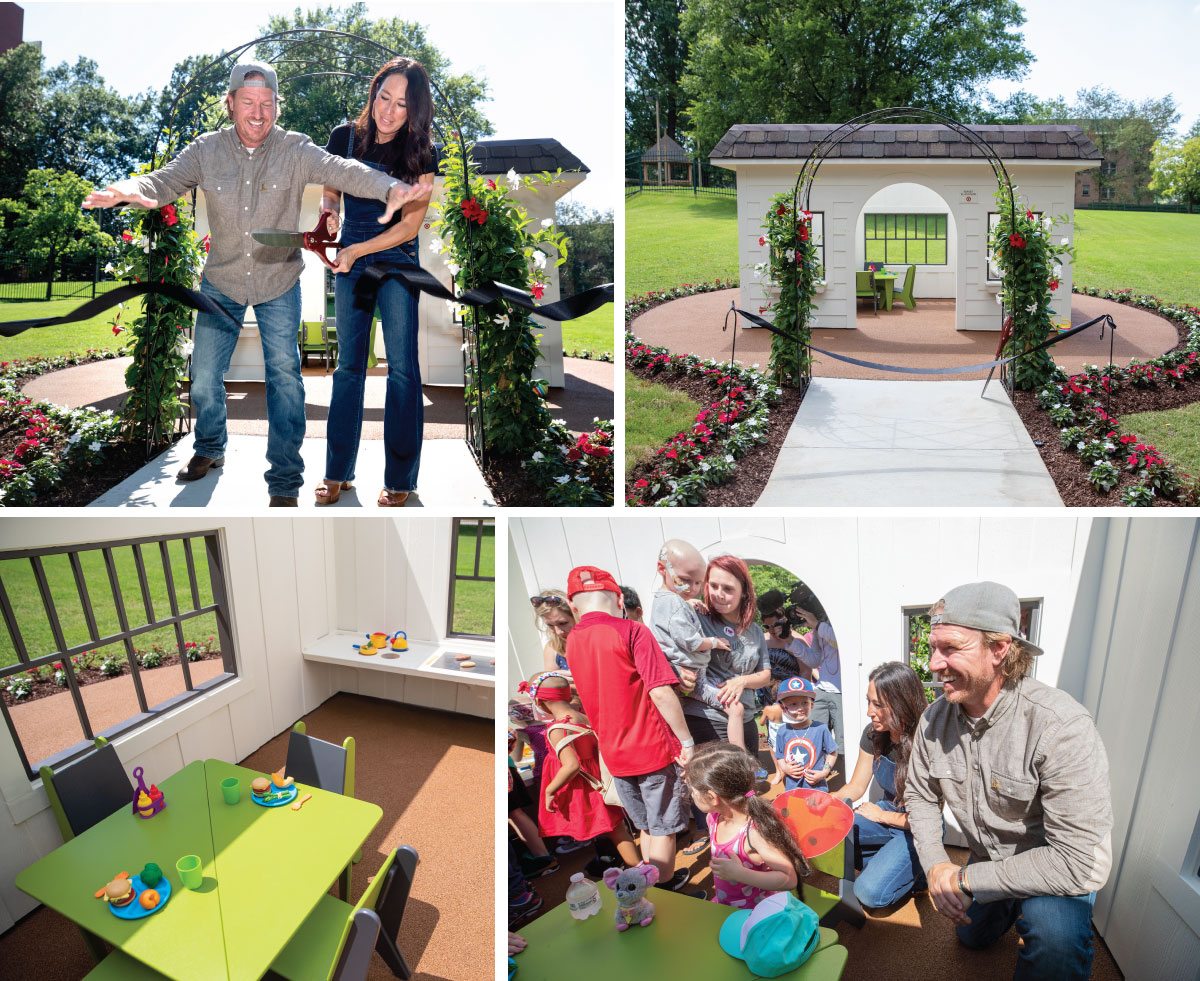 A brand new permanent playhouse designed with help from the couple, complete with white shiplap siding, black metal touches and sweet garden flower details—and a check for nearly $1.5 million, thanks to everybody who contributed to the recent #chipinchallenge. "We left our last experience at St. Jude feeling changed," says Chip. "What they do at the hospital is nothing short of amazing and we're just honored that we get to spend time with these kids and their families."
"When we heard that the space outside of Target House could use a little love, we knew right away that we wanted to create a sweet playhouse for the kids to enjoy," adds Joanna. "There's something so special about spending time together outside and while we're hopeful that these families will not have to stay here for very long, we wanted to create a little retreat for them to explore while they are here. When we were designing this playhouse, we knew we wanted it to feel whimsical and fun—that was the inspiration behind we details like the colorful flowers in the flower boxes and the sweet kitchen area. Our hope is that this space brings a bit of joy to the families here."

It's safe to say the surprise was a hit. As Chip and Jo cut the ribbon, kids flooded the playhouse, their imaginations shining in full force. "I can't wait to play house and cook dinner on the pretend stove with my sister," says Shaurya. And his smile says it all.
"Target does so many incredible things for families at St. Jude, from providing a home-away-from home at Target House to delivering amazing events and surprises all year that let kids just be kids," says Richard Shadyac Jr., president and CEO of ALSAC, the fundraising and awareness organization for St. Jude Children's Research Hospital. "To see their faces light up as they challenge their friends to a game of lawn bowling or explore the new playhouse designed by the incredible Chip and Joanna Gaines—it's truly unforgettable, and we're all so grateful."