Creating a safe, easy and inspiring shopping experience? At Target, it's what we do. And on the heels of our announcement to invest $4 billion annually in bringing the Target Run to life in new and better ways, we're off to a running start — opening 12 new, state-of-the-art Target stores as of this month, bringing our total store count to more than 1,900, including over 140 small format locations. The goal: Bring that one-of-a-kind Target joy to new guests across the country — from busy city corners to tourism hotspots like the Hollywood Walk of Fame.
What can our guests expect at these new locations? We'll have the popular products and services our guests already love, including our industry-leading Order Pickup — and at many of our new stores, guests can shop on the go with Drive Up, too. We also outfitted each new store with the latest safety features, including fixtures and signage to reduce contact and promote social distancing. And as always, we built each location with the community in mind — from infusing local art to capturing the history of the buildings we now call home.
And at the center of it all? Our team members. From fulfilling your pickup order to helping you find the perfect product to meet your needs, they're the heart of the Target experience. Read on to hear from a few of them about what it takes to bring our new stores to life.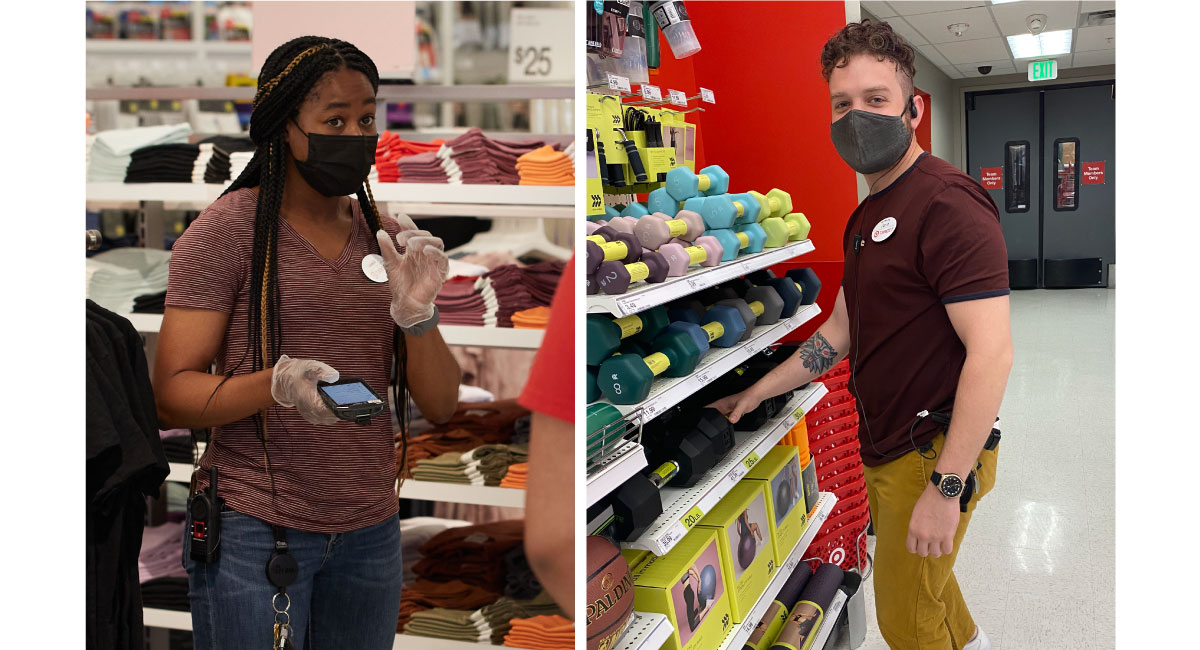 Designing the guest experience
From Manhattan to Honolulu, each of the communities Target calls home is unique. Take our new Broad Street store in Athens, Georgia, near the University of Georgia (and our first small format store in the state). The team made sure the store would meet the needs of students and other guests in the area, including fanwear so guests can sport their Bulldog pride.
"Talking with guests and ensuring they find what they need is my favorite part of the job, and the more intimate layout of our store makes it easy to meet and help guests," says Jacob Tomol, closing team leader at Athens Broad Street.
Part of helping our guests find what they need? Making sure our shelves are stocked with products that meet the diverse needs of our guests — from beauty to apparel and beyond. Vanice Colbert is the store director at our new Sacramento Midtown location in Sacramento, California, where guests will find a wide selection of everything from grocery and adult beverages to home goods and essentials.
"As a store director, I have the opportunity to grow a business from the ground up, and inclusivity and creating a welcoming and open environment for all individuals is very important to me," says Vanice. "My goal is to cultivate a clean, safe and fun place not only for my team, but for all guests in our community, and a space where they can see themselves reflected."
Building the team
When a new Target store opens its doors, we welcome not only new guests, but new team members, too, and they all play a role in bringing joy to our guests. Tiana Niles is a human resources team leader at Athens Broad Street, where she's helped build and support the new team.
"My role is not just being involved in the hiring aspect of the store opening, but in the entire process of helping create a great place to work," says Tiana. "I've had the joy of bringing in some awesome team members that are so excited to bring joy to our new guests, and I'm looking forward to making an impact on this community through our store and some of the awesome community events that we have planned for the future."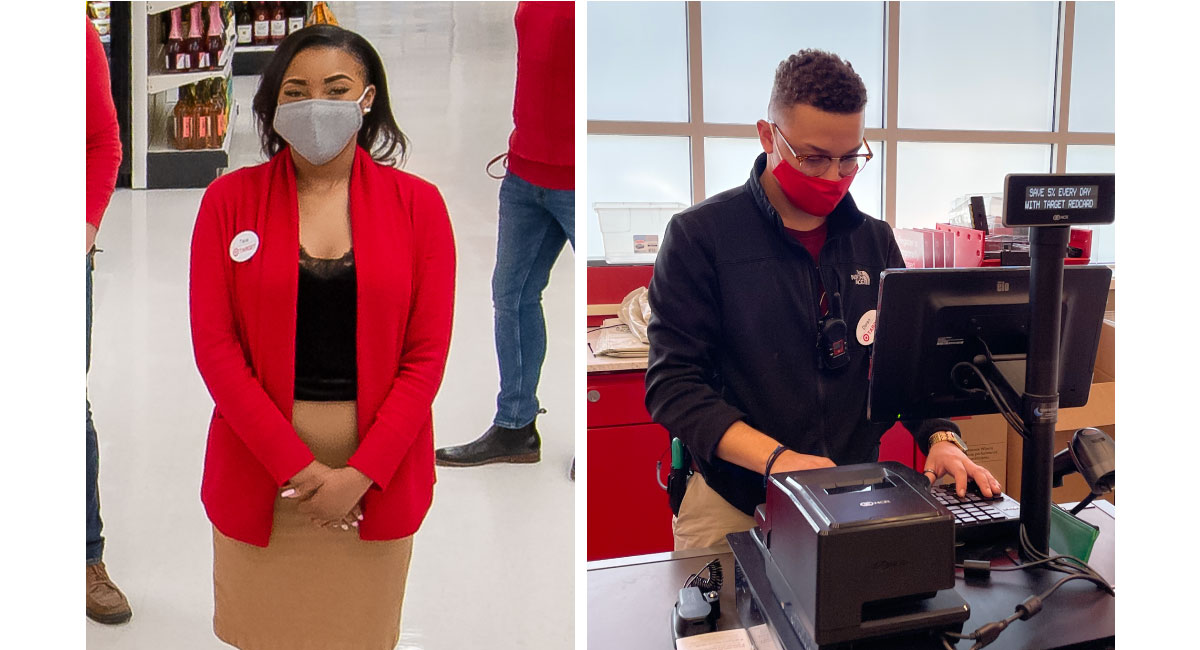 Welcoming the community
Once the store is built, the team is in place and the products on our shelves, it's time for our favorite part of opening a store: welcoming our new guests. Doran Edwards, team leader at Sacramento Midtown, sums it up: "There's so much that has gone into creating our store. But when I feel the joy from guests when they walk into Sacramento's first small format Target, it's all worth it."
Looking for more? See the full list of new stores below and check out the image gallery for a peek inside a few of our newest additions. And if you're nearby, be sure to swing in and meet these friendly faces for yourself.
See the full list of new stores
Brooklyn Bay Parkway, 8973-95 Bay Parkway, Brooklyn, NY
Queens Jamaica Ave., 160-08 Jamaica Avenue, Jamaica, NY
Lawrence Five Towns, 345 Rockaway Turnpike, Lawrence, NY
Santa Monica Broadway and 5th Street, 420 Broadway, Santa Monica, CA
Hollywood Galaxy, 7021 Hollywood Boulevard, Los Angeles, CA
Salt Lake City Sugar House, 2236 S 1300 East, Salt Lake City, UT
Portland Hollywood, 4030 NE Halsey Street, Portland, OR
Queens Jackson Heights, 40-25 82nd Street, Elmhurst, NY
Brooklyn Kings Highway, 5200 Kings Highway, Brooklyn, NY
Wilmington Prices Corner, 3240 Kirkwood Highway, Wilmington, DE
Athens Broad Street, 127 E Broad Street, Athens, GA
Sacramento Midtown, 1707 J Street, Sacramento, CA
Inside our new stores
9 assets