At Target, we're proud to support the LGBTQIA+ community this Pride Month and all year long. From a wide-ranging product assortment (our largest yet) to our Take Pride marketing campaign, community sponsorships and events for Target team members, here's what to expect in the weeks and months ahead:
Shining a spotlight
We teamed up with LGBTQIA+ designers, entrepreneurs and Target team members to design our 10th annual Pride assortment and authentically celebrate the community. The 250+ piece collection, which is available at every Target store and Target.com, features apparel and accessories, home goods, food & beverage items and more designed by and for the LGBTQIA+ community, whether joining Pride celebrations this summer or showcasing the products proudly year-round.
Meet a few of the talented LGBTQIA+ designers who helped bring the collection to life (pictured below, clockwise from top left): Alice Butts (she/her/they/them; designing projects centered on community), Jermel "Blu" Moody (he/him/they/them; designer and founder of BlackBoyBe), Robin Lewallen (he/him/they/them; creating playful and inclusive work with all kinds of shapes, colors and genders), Bird & Marc (they/them & he/him; illustrators inspired by nature and the great outdoors), Olly Gibbs (he/him; owner of Curlworks, creating whimsical critter crafts), and Jay Miller (he/him; graphic designer and founder of IMAGEHAUS).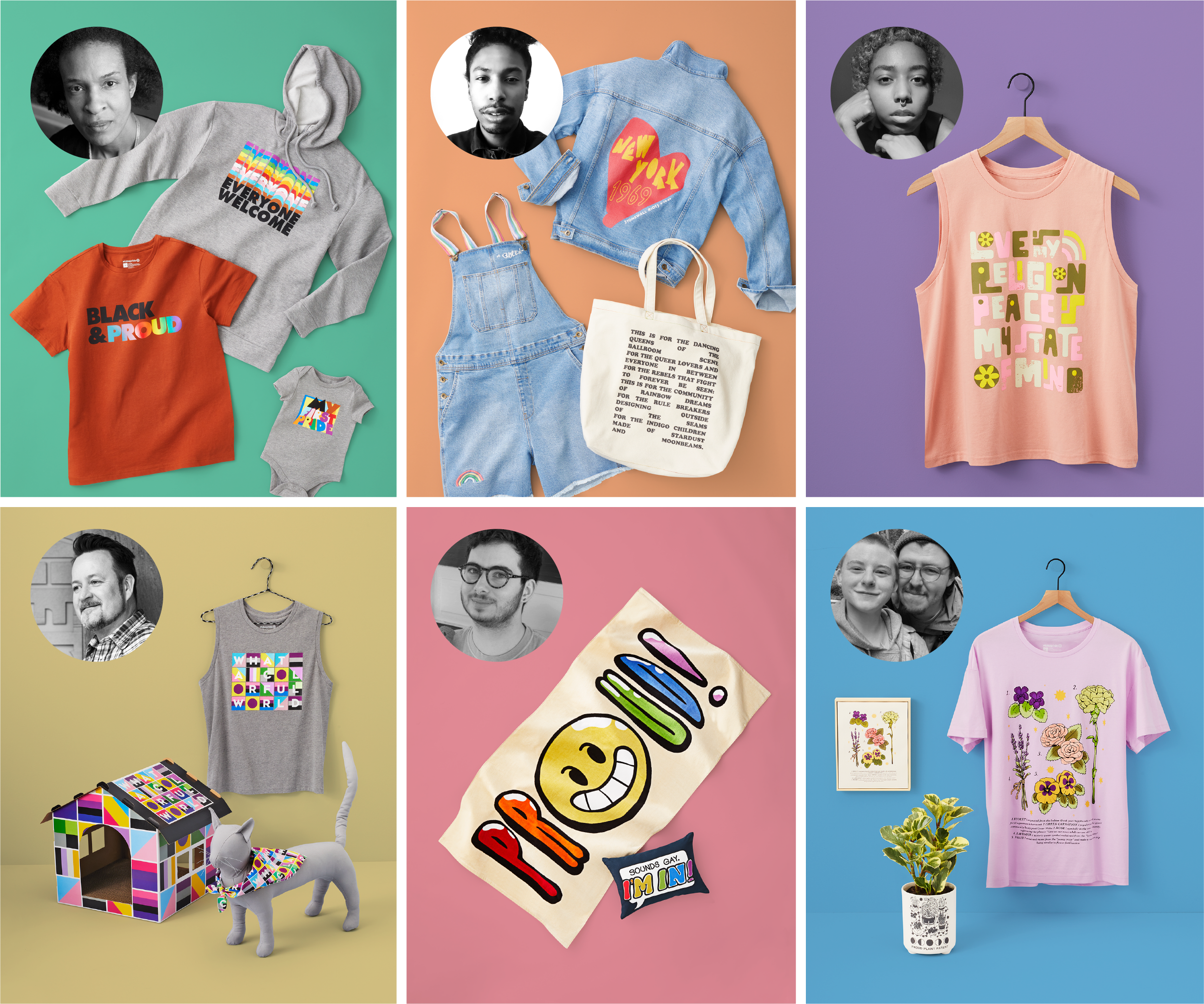 Creating space
This year, our Take Pride marketing campaign showcases how we're celebrating Pride Month online, in store and within the community in a way that authentically represents, celebrates and affirms the intersectionality of the LGBTQIA+ community and culture. Head to Target.com for more.
Giving back
We'll also continue to support community partners who support the LGBTQIA+ community. Target donated $250,000 donation to GLSEN to advance its mission of creating affirming, accessible and antiracist spaces for LGBTQIA+ students. (This marks our 11th year of partnership, with a total of $2.1 million in support to date.) We're also awarding a grant to PrideLive, a New York City nonprofit creating a Stonewall National Monument Education & Visitor's Center at the NYC Stonewall Inn.
Showing up
For Target team members, the Target Pride+ Business Council has put together a full lineup of Pride Month events that address a variety of themes ranging from inclusivity and intersectionality to mental health and fun, celebration and family, and more. Additionally, LGBTQIA+ allies will also get a chance to build their awareness through programming focused on topics like advancing beyond allyship.
Learn more about Target's longstanding commitment to the LGBTQIA+ community. Then check out our Target Forward strategy to drive positive impact for both people and planet — creating opportunity and equity for our teams, communities and partners.