We rise.
These words ring true as we celebrate Black History Month in 2022 and reflect on the courage and accomplishments of those who came before us. At Target, we honor the sacrifice of Black leaders of the past while amplifying and celebrating the voices of the Black community of today. And by continuing to expand our partnerships with Black-owned businesses and Historically Black Colleges and Universities (HBCU), we're illuminating Black joy and building the best tomorrow.
'Made for us, by us'
This year, Black History Month is all about the Black team members, designers, visionaries and entrepreneurs behind our exclusive product assortment and the latest in our Black Beyond Measure marketing campaign.
Our product assortment ranges from apparel and accessories to stationery, decorative home, beauty, books, food and beverage, music, toys and more — including products featuring designs from our three HBCU Design Challenge winners. Plus, a selection of tees for the whole family are made in part with cotton sourced from Bridgeforth Farms, a fifth-generation Black family farm. By celebrating the makers of today and tomorrow, we're illuminating Black joy as the foundation of our collection and beyond.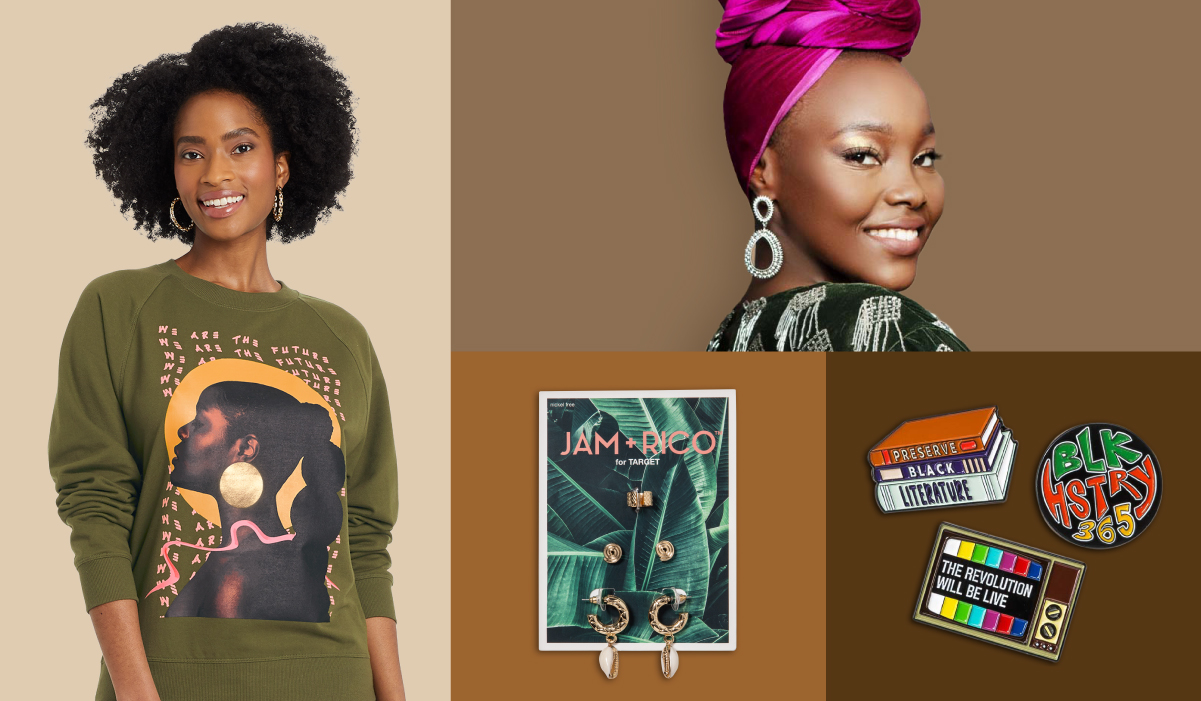 Read how we're driving toward our Racial Equity Action and Change (REACH) Commitments year-round.
It all starts with our Target Forward strategy to co-create an equitable and regenerative future with our guests, partners and communities. Within that lives our REACH commitment to accelerate our diversity, equity and inclusion strategy for our Black team members and guests. REACH has helped us shape our culture into one that celebrates our Black team members, guests and communities. We're investing in Black-owned businesses and Historically Black Colleges and Universities, nurturing our partnerships and celebrating Black culture and joy during Black History Month and all year-round.
Representation matters …
… and that's why we've committed to increase Black representation by 20% at all levels company-wide by 2023. To date, we've made progress in all salaried levels, including a nearly 25% increase among our officers and a 40% increase in Black senior leaders. And we've begun working toward our commitment to spend at least 5% of our annual media budget with Black-owned media.
Behind the scenes of this year's exclusive Black History Month collection
Creating Our Own Future: That's the theme of this year's Black History Month collection, 86% of which was designed with Black designers or created by Black businesses. Hear about it first-hand from two team members who made the magic happen.
Tawnya Artisst
design director, multicultural product design & advancement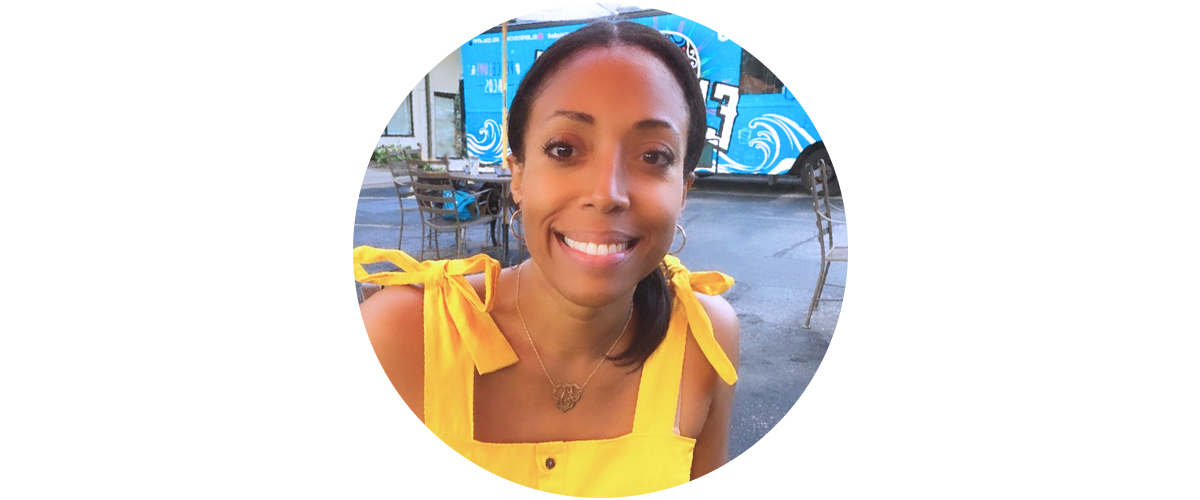 Tell us how the "Creating Our Own Future" theme plays out in the Black History Month collection.
This year we invested and partnered with more Black artists, designers, brands and even farms than ever before to bring the assortment to life. This approach has allowed us to realize the 2022 theme of "Creating our Own Future," given that the overwhelming majority of the assortment products were created by and with members of the Black community.
From a design perspective, what stands out about this year's collection?
I am so proud of our modern take on color this year. The plum signature tones, warm, sun-kissed, honey-baked neutrals and punchy greens truly glow against brown skin tones. Additionally, as you look across the assortment you can see we leaned heavily into artistic renderings of Black figures and faces in homage to our theme. Showing the Black image by Black creators is not only a key aspect of our concept, but also gives our guest something that is not often featured in mass retail: Black beauty in full glory.
What do you hope Black guests feel when they see the collection?
I hope they feel proud and they feel the love that was poured into the collection, not just by the guest artists and design partners that we worked with, but also by the Target teams that collaborated to make these collections a success.
Frankie Neptune
senior buyer, multicultural merchandising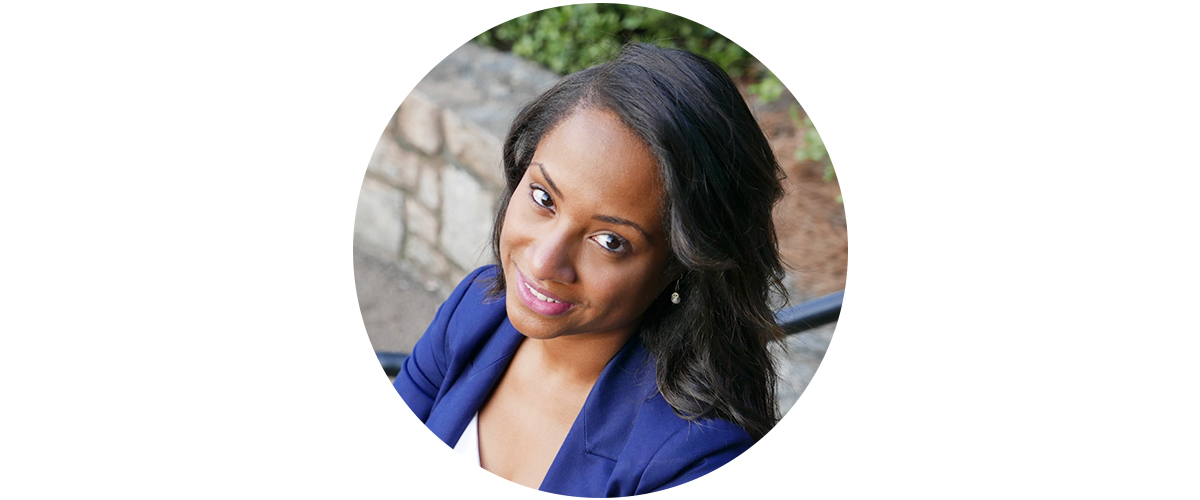 Tell us how the "Creating Our Own Future" theme came about and why it's suited for the collection.
Creating our own future means illuminating Black joy and learning from the past to build the best tomorrow. This theme was rooted in the strategy of uplifting Black joy and Black voices. We wanted to celebrate Black culture through the various Black voices we partnered with internally and externally by bringing their own unique creativity to celebrate the diversity of our Black heritage.
What is the process for producing the Black History Month product collection? How do you collaborate with Black-owned businesses, founders and designers to bring the collection to life?
It varies by product. For some products, we partnered with our own product design team as they developed our apparel and home items in partnership with the Black designers. For other products, it was working directly with the Black-owned brands as they created items that tied back to our color palette while remaining true to their brand. My process for selecting brands for this assortment was bringing in founders that are change-makers in their spaces and favorites in their communities, with unique product that speaks for itself.
How does Target amplify Black-owned businesses outside of February?
Our Buy Black page within the Black Beyond Measure hub on Target.com showcases over 1,000 products from Black-owned brands that are part of our everyday assortment. Each quarter we highlight a few of the amazing founders whose products are available in our stores or online. So, while Black History Month is a moment in time, our efforts in supporting Black owned brands happens every day in the work that our team does.
Inspired by the Target Founders and entrepreneurs in this edition? You too can shape the future of retail with our Target Accelerator's program. Find out more.