Across India, many talented women, including our team members, are building careers in technology. As more women enter tech fields, they've identified a rising need to form a strong network of local mentors and resources to help each other elevate their careers.
To take the first step, our team hosted Target Elevate 2020—a one-of-a-kind event designed to lift up and inspire women in tech, last month in Bangalore. More than 450 attendees with experience in information technology and data sciences took part in a day of inspirational talks, mentoring sessions and workshops with top leaders from across many industries, including retail.
Tammy Redpath, president of Target in India, kicked things off with a warm welcome. "Here at Target, we believe that by elevating women through fellowship, mentorship and community, the industry benefits and the ecosystem grows," she said. "And that's an investment worth making."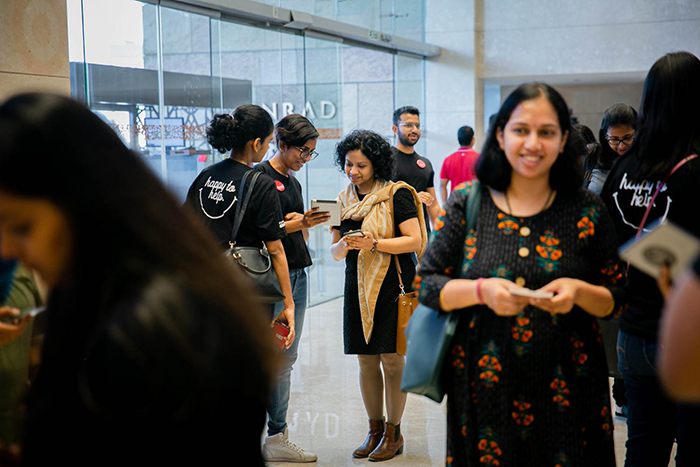 The day's curriculum featured a lineup of speakers and workshops designed to build skills across four distinct tracks: Excel, Disrupt, Learn and Include. Each highlighted eye-opening examples of how technology and ingenuity are helping to solve problems across the globe, from reducing trash and food waste to helping throat cancer patients find their voices.
Throughout the day, attendees heard stories from leaders who excel in their fields, propelling their teams to success by staying ahead of the curve. Gayatri Jolly (below, left), founder and creative director of MasterG and HEIMAT, used her expertise as a fashion designer to create a digital ecosystem of training and opportunities. Her work is empowering women in low-income neighborhoods to earn their own livelihood in the fashion industry.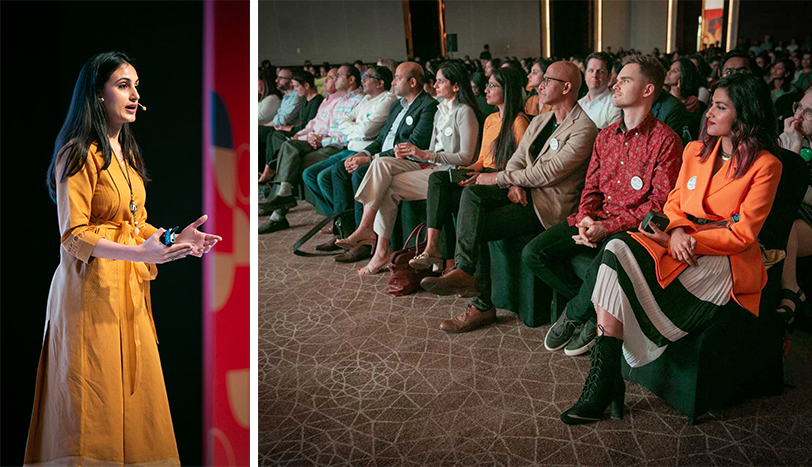 Attendees also met leaders who dare to disrupt by using cutting-edge technology to inspire big ideas and challenge what's possible. Like Dr. Saundarya Rajesh, founder-president of Avtar Group, an entrepreneur who's using technology to innovate around flexible working and second careers to help more women enter the workforce in India.
"Tech is indeed the industry that is most suited to women," she told the audience. "If there's one thing I've learned in my life, it's that times can be tough, but women are tougher."
Throughout the presentations, attendees learned hands-on methods for building their digital brand and channeling their inner storyteller to pitch ideas effectively. Lakshmi Pratury (below), founder and CEO of INK, shared her thoughts on the importance of investing in meaningful relationships and personal capital to build a successful career.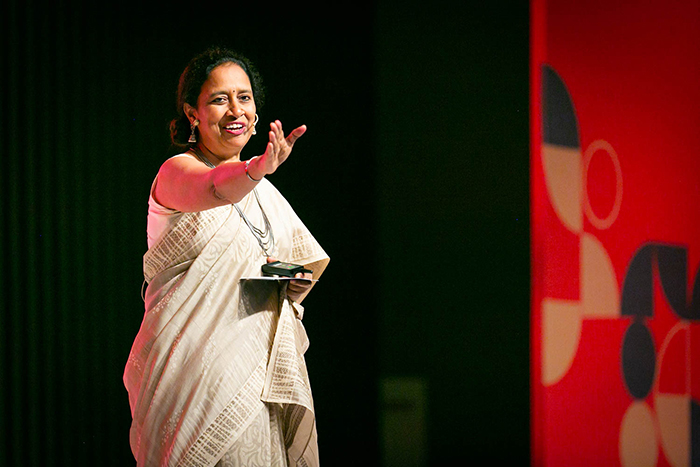 The event also featured opportunities to learn from leaders who champion building inclusive teams that fearlessly challenge status quos.
Dr. Vishal Rao (below), chief of head & neck surgical oncology & robotic surgery at the HCG Cancer Center, shared his incredible story of working with toy makers, technologists and doctors to create the Aum Voice Prosthesis, an artificial voice box that helps throat cancer survivors speak again.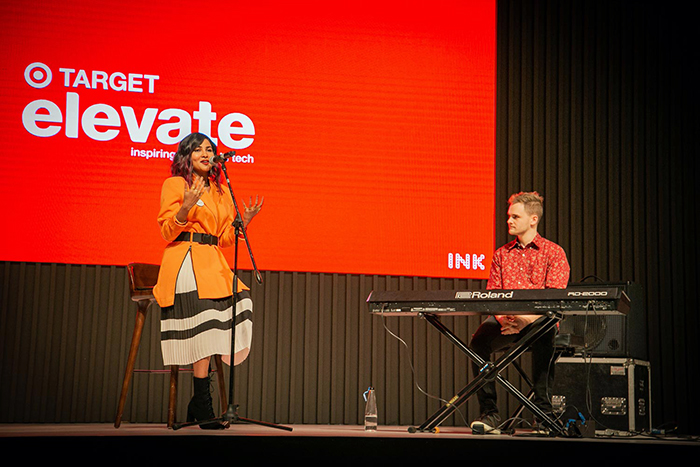 Nivedha R.M., founder and CEO of Trashcon Labs, shared her story of building machines that use innovative technology to sort trash ahead of recycling. Her work has reduced tons of carbon and GHG emissions, saved acres of land from becoming landfills, and impacted around 30,000 lives.
"I believe that a woman has all that it takes to reach her fullest potential," she told the crowd. "For all the women out there—fly so high that your limitations lose sight of you!"
And new-age musicians Shankar Tucker and Vidya Iyer—the duo known as Vidya Vox (below)—told of their efforts to integrate technology into the experiences they create for their audiences, plus thoughts on what tech could mean for the future of music.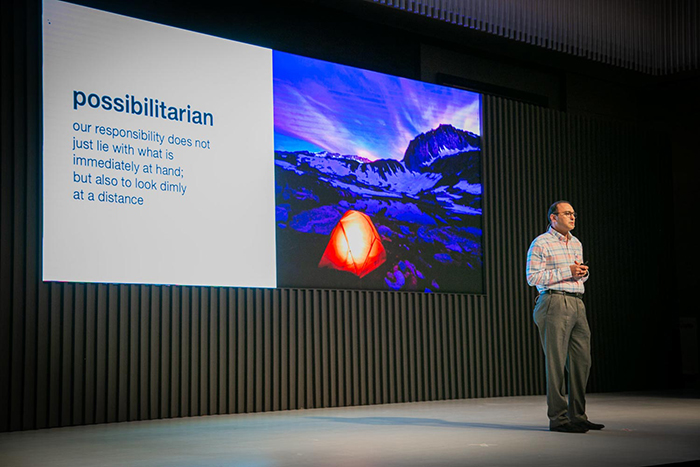 Sound like fun? Check out more of our favorite moments: