Years ago, we took the first steps in our journey to fuel growth and provide economic opportunities in the Black community. Since then, we've proudly created a culture that invests in Black businesses and entrepreneurs year-round. We're keeping this momentum going through Black History Month and beyond, celebrating our partnerships with Black designers and creators, historically Black colleges and universities (HBCUs) and more, building on our commitment to spend more than $2 billion with Black-owned businesses by the end of 2025. Our goal for Black History Month 2023? To inspire today and create spaces for the Black creators of tomorrow to grow and flourish.
Black joy on full display
Our Black Beyond Measure campaign continues to uplift Black entrepreneurs and HBCU students, and invites guests to shop products from Black-owned or founded brands, during Black History Month and year-round. Check out our latest marketing campaign:
This February, we're once again debuting an exclusive Black History Month product assortment created for and by the Black community. The 100% Black-owned or designed collection features products from brands like Sammy B, Little Giants Giant Shorties and Ade + Ayo and more. And we've partnered with HBCUs for the third year in a row to feature designs from our 2022 HBCU Design Challenge winners.
Check out the winners and their designs: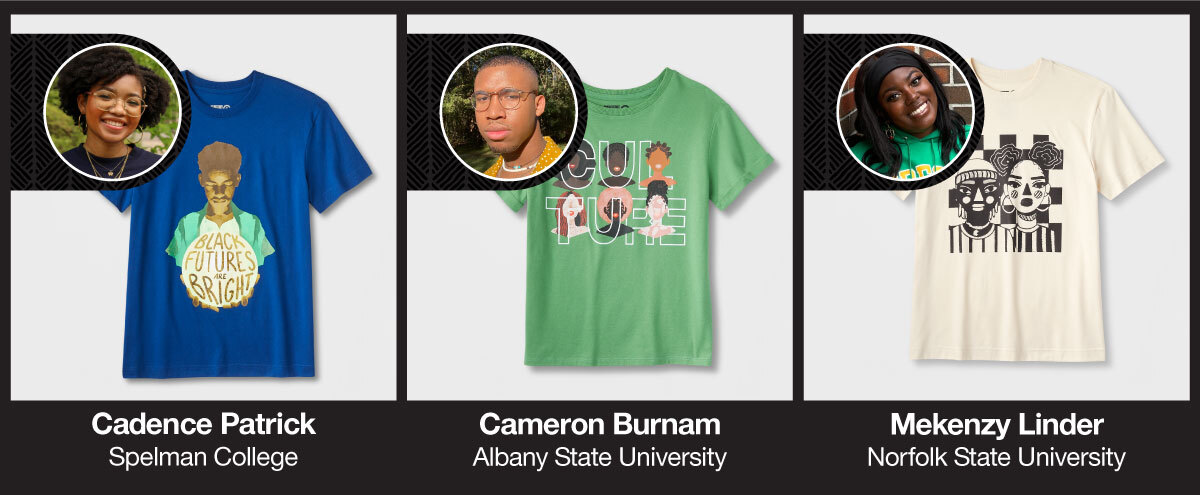 Amplifying voices
Ready for a peek behind the scenes? Hear from several of the founders, creators and entrepreneurs behind our Black History Month collection as they share their experience and their vision for the future of Black artists and creators:
Calling all Black entrepreneurs
Inspired by the Target founders, creators and entrepreneurs in this edition? You too can shape the future of retail with Target Accelerators. Find out how you can take your business to the next level.