Every day, our Food & Beverage teams across Target's stores, supply chain and headquarters work tirelessly to help families discover the everyday joy of food. Today we're spotlighting one crucial role that's making guests' experiences even better: our Food & Beverage Coordinators (FBC). Their mission: champion food safety and processes to reduce food waste, train our teams and more, all while getting to know each community to better serve its unique needs. We first piloted the position in 2018, and now the crew's growing fast to serve Target guests across the U.S.
Across the country, and from community to community, our guests' needs and tastes vary. So to truly elevate their Food & Beverage experience, we're building a team of passionate, talented, diverse team members who have incredible grocery expertise (together our FBCs have more than 1,200 years of experience in the industry). And, these experts are bringing their rich backgrounds and experiences to the table each day to connect with our guests on an even deeper level, creating a welcoming, delicious experience for all. (Psst… we're hiring! If you'd like to cook up a new career with Target, get started on our Careers page.)
So, what's a day in the life of an FBC like?
We asked two FBC extraordinaires to share their backgrounds, expertise, and, of course, their favorite Target foods.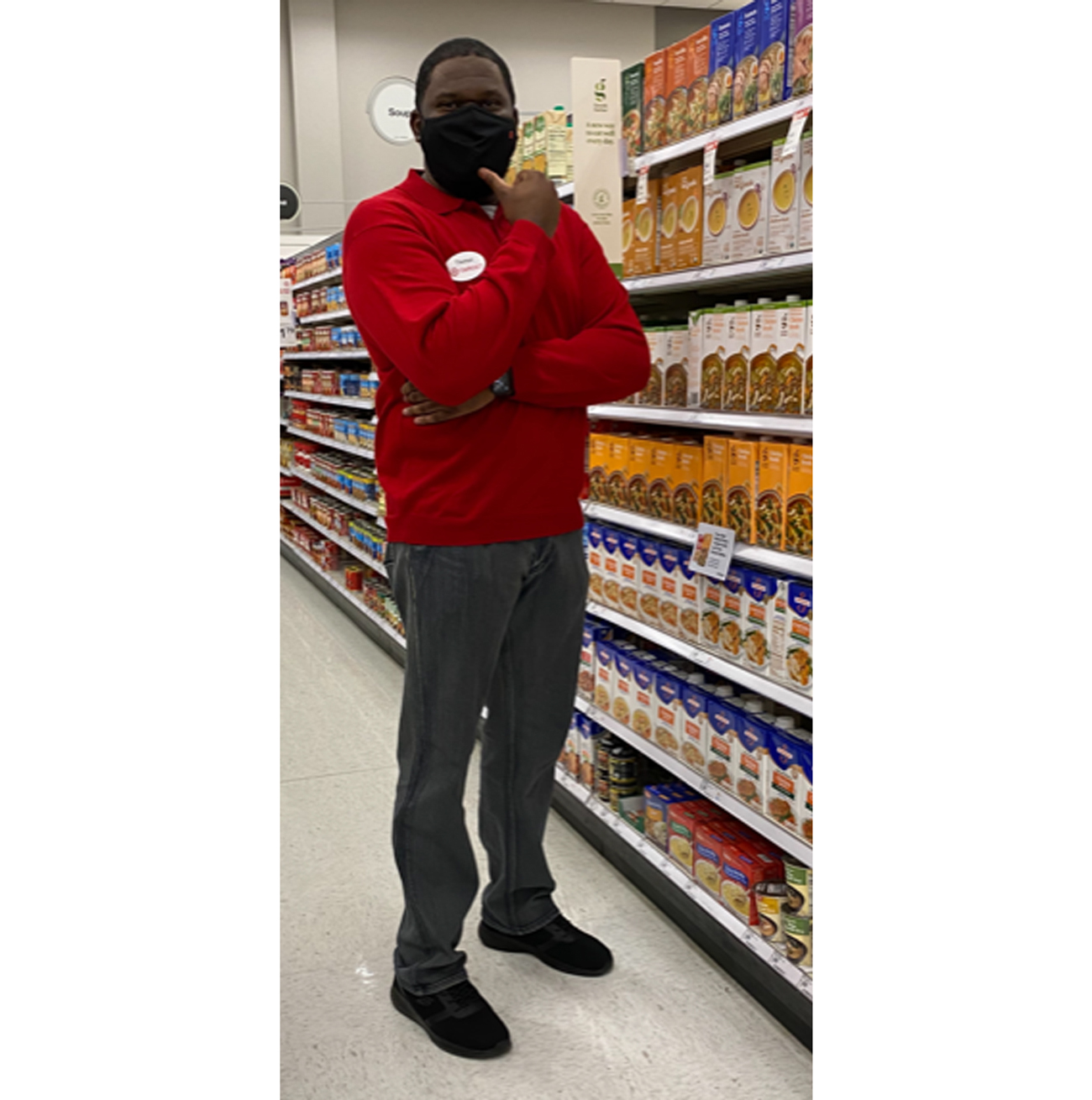 Thomas Hill, Chicago

Tell us about your experience in the industry.
It all started with my first job at the age of 16, working retail. I instantly fell in love with the business and knew from day one that this was where I wanted to establish and grow my career. I had great mentors along the way who challenged and developed me and gave me stretch assignments to expand my knowledge of store operations. I eventually stepped into grocery as a whole where I had the opportunity to relocate, run and open markets in Missouri, Indiana, Connecticut, Tennessee, Nevada and California.
What made you decide to join Target?
For years, I have admired Target's culture. From the community involvement, inclusivity and diversity to the overall people-centric atmosphere, I knew I was destined to join the team.
What's your typical day like?
My day starts with pulling and reviewing key grocery reports from the previous day. Then I strive to visit two stores a day, spending roughly three to four hours in each store. The aim is to spend as much time as possible interacting with the team, walking though all things Food & Beverage and elevating the standards.
What are you most proud of in this work?
I am most proud of being a resource to the teams. I have always been passionate about training and development — there is no greater joy than seeing the excitement or advancement of others stemming from my leadership and direction.
What's your fave meal you've discovered at Target?
The Chicken Fettuccine Alfredo meal bag. When we introduced meal bags to our guests, of course, in order to become the subject matter expert, I had to purchase one. They are so convenient, especially for single parents like myself who may not always have time to cook full meals in the evening. It was such a good eat that my son and I have made it a weekly meal in our household.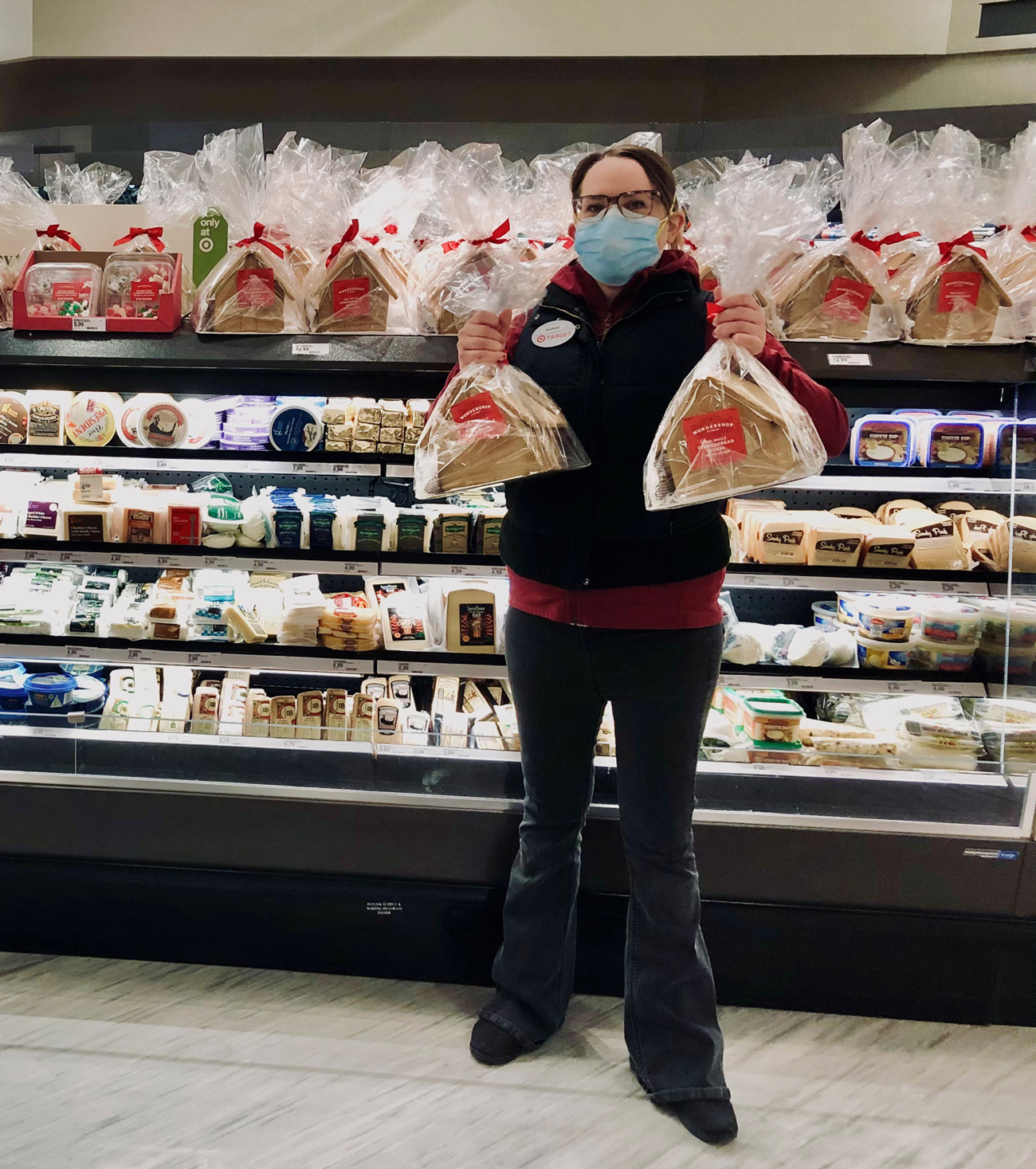 Tell us about your experience in the industry.
My career in food began in college as a night dishwasher in a grocery store deli department. I spent the next 10 years progressively learning the ins and outs of full-production operations and ultimately stepped into a culinary team leader role for a national grocer. The freedom to be creative and respond to my guests really solidified my fascination and engagement in growing food brand operations and overall business.
What made you decide to join Target?
I was initially inspired by the growing natural and organic product selection available on Target's shelves, in addition to the increasing company focus on quality standards and developing their own brands. I was also inspired by our company's commitment to diversity and inclusion and saw Target as a company that strongly corresponded with my values.
Give us a peek into your work as a Food and Beverage Coordinator.
I typically reserve some work time at the beginning of the week for alignment purposes and always look forward to interacting with store leaders in a different store each day. It's about showing up to teach, train, mentor and develop — ensuring we are meeting standards daily across the company.
What are your favorite Target food & beverage items?
I have never met a carb I didn't like, and our Good & Gather Parmesan Garlic Butter is the best thing to pair with our Bakery department's organic baguettes. For our family's gatherings, I provide the cheese plate. Target is my one-stop shop for all things cheese and charcuterie: a quick pass through Deli and Produce and I'm all set to assemble a flavorful and eclectic culinary sampling.
Want to join us?
Visit our Careers page to learn more about opportunities at Target and to apply.