It's time to put a little spring in your surroundings — and how better than with our latest Hilton Carter for Target collection of sculptural planters, plant stands and looks-incredibly-real faux greenery? We initially partnered with Hilton in 2021 (our first collection with a plant stylist), and guests loved his stylish, affordable take on plants, pots and tools so much that we welcomed him back to create this new collection — the first in an exclusive multi-year partnership with Target. It's another way we are advancing our Racial Equity Action and Change (REACH) commitment to spend more than $2 billion with Black-owned businesses by 2025.
"Our guests loved Hilton's first collection for Target, and his focus on beautiful, yet affordable and very stylish plant decor strikes the perfect note as our guests begin to welcome spring's arrival," says Jill Sando, executive vice president and chief merchandising officer, Target. "Hilton's unique take on design is so accessible, optimistic and in-step with what our guests love about Target — and we're looking forward to delivering a steady infusion of newness and inspiration through this multiyear partnership with Hilton."
Hilton, who has been a plant stylist for years, wants to inspire people to see plants the way he does — as living art. But he explains that "unlike traditional art forms, plants are always a work in progress — they are forever shape-shifting, changing and evolving into something new. So it's important that the vessels they are potted in are designed not only for style but are thoughtful in how the plant lives on and thrives."
Hilton's goal with this collection? To spark inspiration and renewal for all, regardless of skill level, through his love and advocacy for greenery. With that in mind, the collection's planters include special details to set you — and your plants — up for success.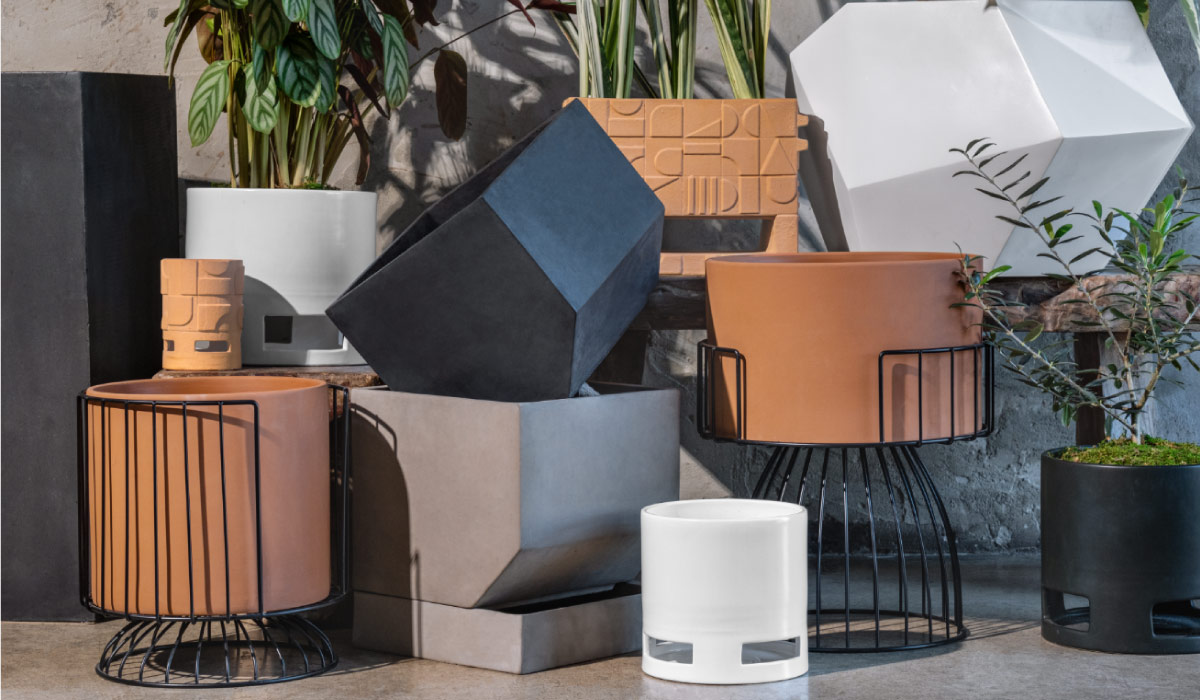 Perfect planter style
The planter collection is ready for you to add your own favorite live greenery. It features materials like concrete, terracotta, ceramic and resin, all which serve different purposes when it comes to growing plants. For example, Hilton explains that terracotta releases moisture quickly, so it's great for plants that prefer drier soil, like cacti. On the other hand, ceramic glaze holds in moisture, which is good for plants that need less frequent watering, like ferns. Planters with built-in base trays that are raised on a pedestal allow air to flow through the soil and keep your plant healthy, and the sleek waterless planters were designed to help water your plants over time. Another detail you'll love? Hilton's new planters are sized to fit standard nursery pots, which means no replanting. (Note: This Hilton Carter for Target collection does not include live plants.)
Not sure what plants to choose for which planters? Hilton has you covered. Check out his styling tips in the above video.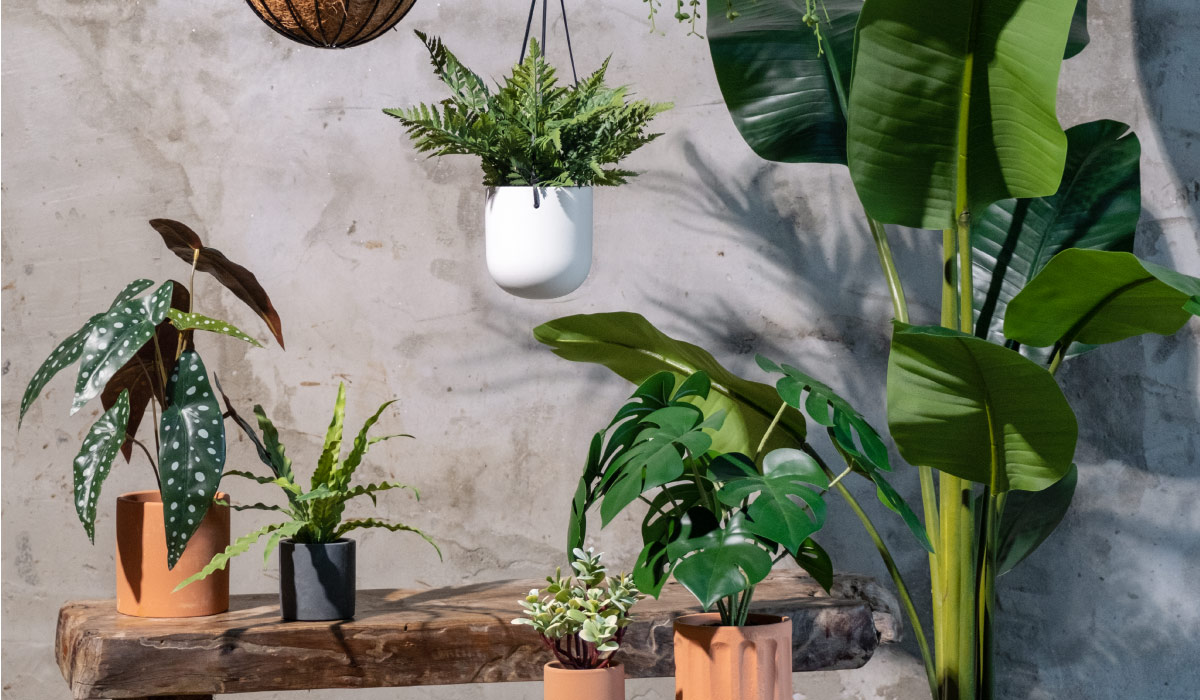 Faux real
No green thumb? No problem — the Hilton Carter for Target collection of faux plants looks so real that you'll be set from the start. (A faux polka dot begonia? A hanging fern? Oh yes he did.)
From the novice plant parent to the expert gardener, the collection truly has something for everyone. And with planter prices starting at $10 and faux plants starting at $12, you can spruce up your home and sail into spring at an incredible value.
The Hilton Carter for Target collection is available now in stores and on Target.com.