Earlier this year, we shared our plan to invest at least 5% of our annual media budget with Black-owned media starting in 2022. It's one piece of our efforts to better reach our Black guests in ways that are most meaningful to them as part of our Racial Equity, Action and Change (REACH) commitments. And today, we're excited to share our latest progress toward that goal, including a new project with REVOLT in support of Black entrepreneurs, part of our multi-million dollar investment in the Black-owned multimedia platform to help us more innovatively connect with Black guests.
Say hello to 'Bet on Black'
'Bet on Black' is a new pitch competition series we've co-created with REVOLT, premiering digitally Jan. 10, 2022, and on REVOLT on Jan. 11, 2022. The program highlights 12 Black-owned startups — which continue to be underrepresented in venture funding — with innovative ideas to revolutionize a range of industries, from technology and entertainment to style, beauty and beyond.
The contestants will face four judges, including Target Senior Divisional of Merchandising in Apparel & Accessories and former Director of Multicultural Merchandise Melanie Gatewood-Hall, music artist T-Pain, costume designer Zerina Akers and radio personality and record producer DJ Envy. Pernell Cezar, founder of BLK & Bold and strategic advisor to Target Forward Founders, will serve as a coach for each startup. All in, Target's providing $500,000 in funding for the startups without requiring any equity stakes so each company can retain full ownership and control of their business. We'll also award four finalists one-on-one meetings with a Target executive to provide additional mentorship as they grow.
Building on a strong legacy
This partnership is just one example of our REACH commitments in action, as we work to create an environment where Black guests feel more welcome and represented at Target. That includes our work to invest more in Black-owned businesses and efforts to support Black entrepreneurs through programs like our Forward Founders accelerator for early-stage startups.
For more on how Target's investing in Black-owned media, we chatted with Maurice Cooper, senior vice president of marketing, Target.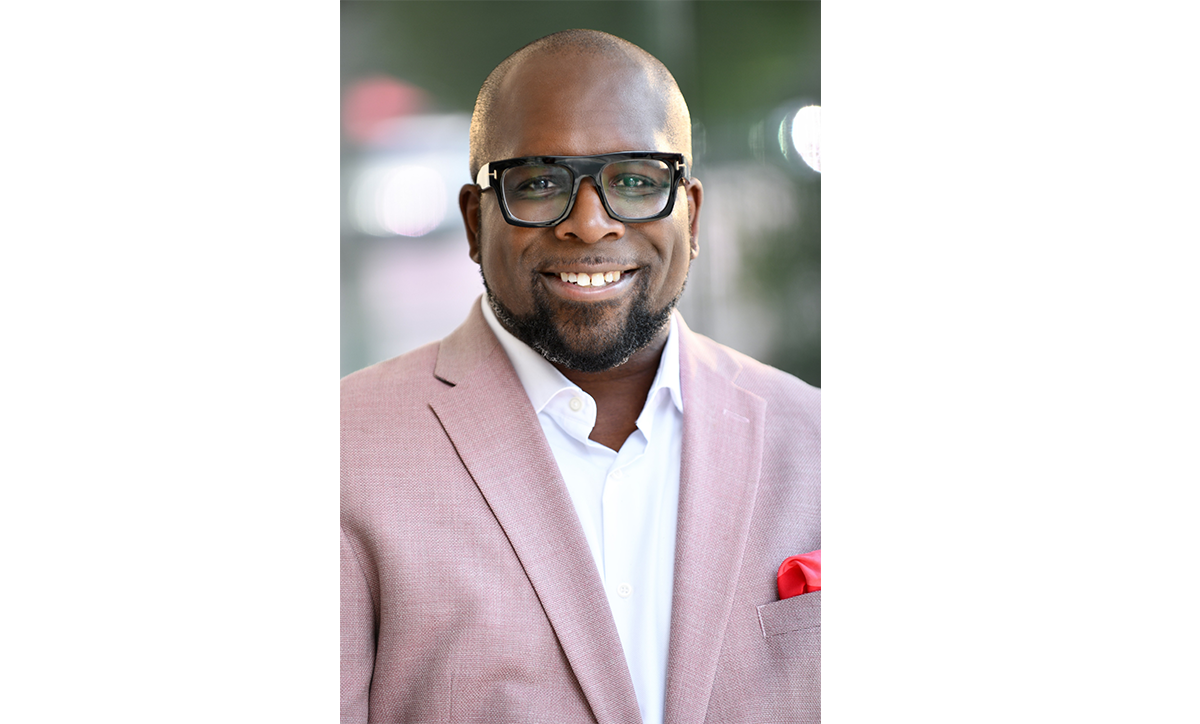 Maurice, tell us more about this commitment to invest 5% of Target's annual media budget with Black-owned media.
Target is committed to being a brand for all families. And while we've had a long history of partnering with diverse media organizations to reach our guests, we realize that there is more that we can do to show up in ways that inspire and add value to the spaces where our guests enjoy content. I understand the importance of this work personally, because as a Black man and a consumer, I have spent years wanting to see brands that I love focus on what is most important to me and my community. I know how impactful it is to feel seen and appreciated, so there's personal satisfaction in ensuring that Target takes strides to do so for all guests.
What progress has Target made so far?
While we've committed to investing at least 5% of our annual media budget with Black-owned media companies starting in 2022, we've already started accelerating our progress. So far in 2021, we've invested four times more with Black-owned media than last year. We've also doubled the number of Black media companies we partner with, and added more internal resources to help support our efforts to further diversify our media spend. With REVOLT, we've made a multimillion-dollar investment in "Bet on Black" and have become one of their top advertisers. While there's still work to be done, we've truly put our foot on the gas to take substantial steps toward our goal.
How can Black-owned publishers connect with Target?
We've seen an explosion in interest this year, and we're continuing to work to make it easier for Black-owned media companies to connect with us and to provide more transparency in how we're evaluating each potential partnership. We aim to be more than just a customer with these companies — we want to be a true partner, and that means investing in their core business to help widen and deepen their capabilities so they can grow more rapidly. It's about helping them prosper, which in turn, helps evolve the media industry as a whole to be more representative of the American audience.
When considering prospective partners, we evaluate their reach, values, capabilities and relevance to our guests. For new partners, the best first step is to reach out to Inclusive.Media@Target.com to express interest in working with us, which connects you to both our Target team and our media agency Essence. We're excited to make even more connections in the year ahead and continue our investment in the next generation of powerful Black-owned media.