Target's all about making life easier, no matter how you choose to shop. And this holiday season, we're taking "easy" to a whole new level with new features on Order Pickup, Drive Up and Same-Day Delivery with Shipt. Paired with our safe and inspirational in-store shopping experience, these new features will save time so you can focus on what matters most.
More of what you want, when you want it
The best thing about our same-day services? They're available when you need them — no pickup window or membership fee required. You can order today and get it today with Drive Up, Order Pickup and Same Day Delivery via Shipt, with most orders delivered or ready for pickup within just a few hours. (Driving up? Ahead of the holidays, we've more than doubled the number of Drive Up spaces across our stores to help you get in and out faster than ever.) New this holiday season, you can also add backup grocery items to your order to make sure you get everything on your list, and with same-day delivery, you can pick what store your Shipt Shopper shops at for an even more personalized experience. Plus, with nearly all the store available for pick up or delivery — including apparel, electronics, beauty and more — you can get your Target Run done your way.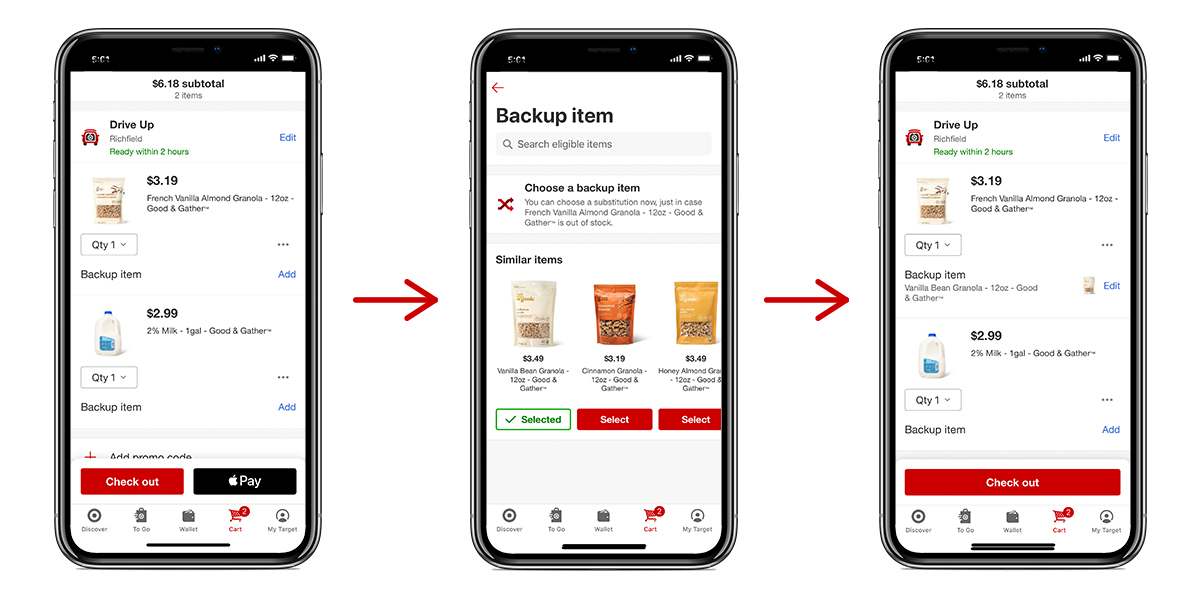 Forgot something? We'll get it ready alongside your original order
Just placed your Order Pickup or Drive Up order and realized — whoops — you forgot the _______? We've got you covered: Simply navigate to the My Target tab in the Target app and select the Forgot something? button under your just-placed order. Find your missing items and check out, and we'll get them ready alongside your original order so they're both ready for you when you pick up.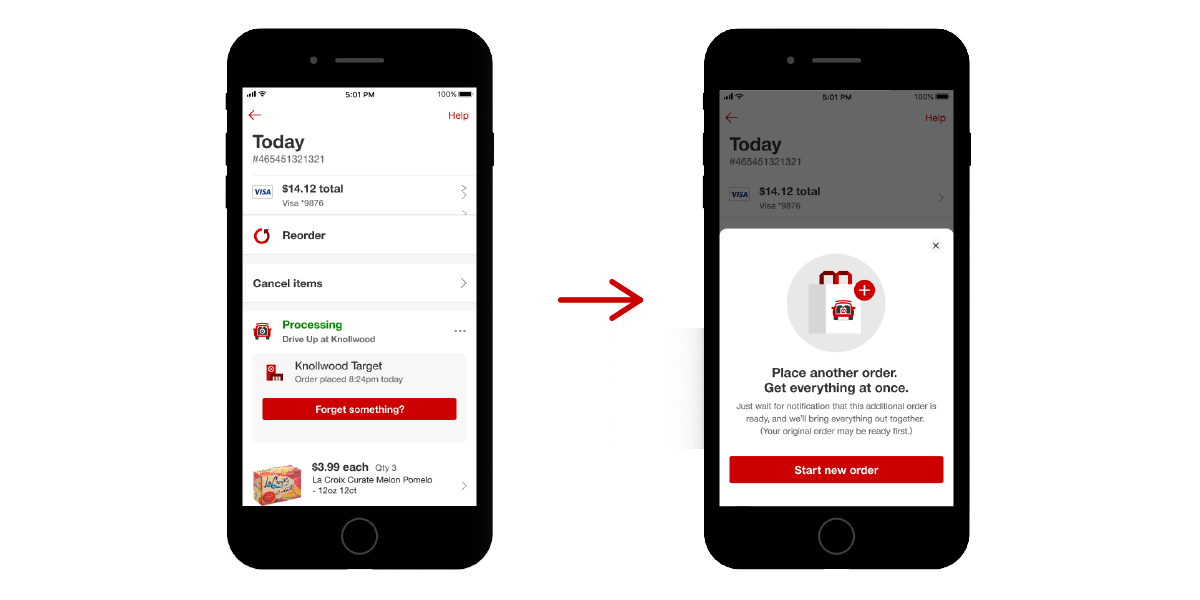 Howdy, (shopping) partner
The holidays are busy, and for those days when you need a little extra help to complete your Target Run, we've added the Shopping Partner tool so a friend or family member can easily grab your order for you. It's as simple as a few clicks: When checking out, select Edit next to Pickup person, and you'll be prompted to enter your partner's name and email. Then, simply Save and check the box next to their name to select them as your shopping partner. After you've checked out, we'll send them an email so they know there's a new order to pick up for you. Plus, we'll save their info so you can add them to future orders as needed.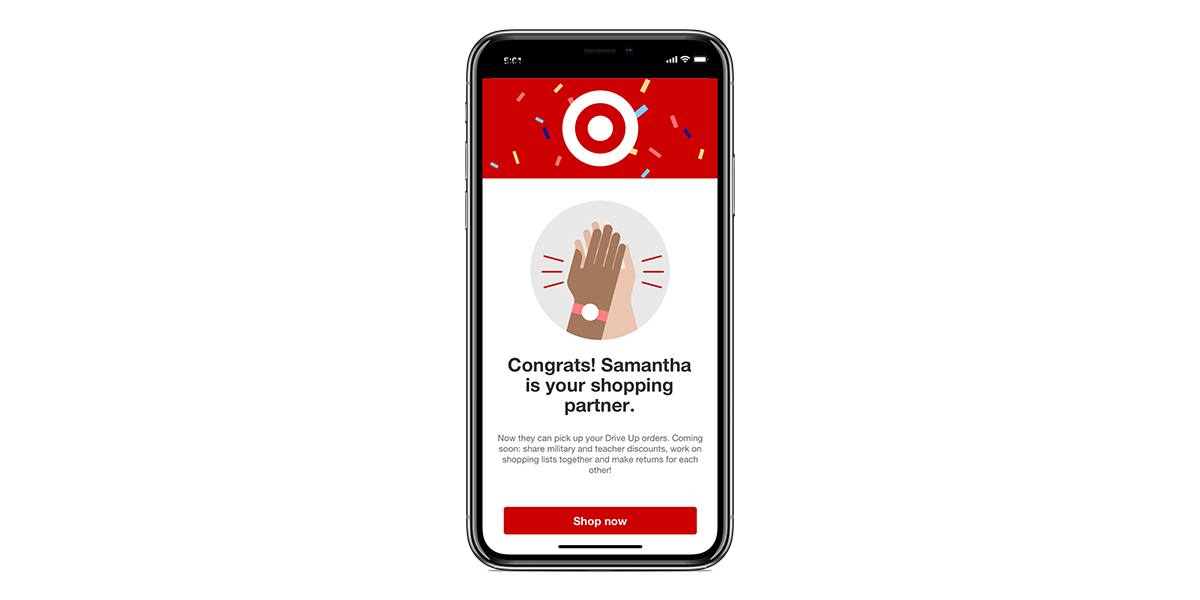 Dropping in? Get expert help and top-notch service
That Tarzhay magic? It's all possible because of our more than 300,000 stores team members, and they're ready to deliver the safe, easy and personalized holiday shopping experience our guests expect. They're bringing even more expertise to the table this season with our new guest service training, which at its core, ensures that every Target guest feels welcomed and appreciated, no matter where or how they shop. Plus, we've tripled the number of fulfillment experts at our stores over the last two years to better serve guests and support our in-demand same-day services. And we've given our team members enhanced training where it matters most — from tech to beauty to grocery — so guests can get expert help where they need it. (And our guests are already feeling the love, with millions sharing they'd recommend their recent Target shopping experience to a friend.)
From our fun holiday displays to our new shop-in-shop experiences like Ulta Beauty, Levi's, Apple and Disney, our stores teams bring that one-of-a-kind Target experience to life, while working to ensure you get all the help you need to get your Run done. Bottom line: No matter how you choose to shop, we're here to make your holiday shopping inspiring, safe and easy.