We've been rolling out a bevy of amazing new Target owned brands, from cozy sleepwear and intimates and stand-out essentials to eclectic treasures for the home and more (our roster's approaching 40 owned brands). Now we're back with another new gem, and this one's the ultimate ode to summer. Say hello to Sun Squad, a new seasonal collection of nearly 600 playful products for the whole family. Think zany pool floats, larger-than-life sprinklers, the tote/cooler combo of every beach-goer's dreams and so much more—all at unbelievable value (prices start at just $1.50). So whether you're planning an epic pool day, throwing a backyard barbeque or packing the perfect picnic for a summer adventure, you just find the sunshine, and we'll help turn up the fun.
"We created Sun Squad to help guests celebrate the pure joy of summer," says Mark Tritton, executive vice president and chief merchandising officer at Target. "The collection is brimming with bright, joyful style and affordable designs that encourage families to get outside, create lasting memories and make the most of the season together."
To make sure the brand captured the essence of summer, our product design team turned to nature for inspiration—crystal clear waters, sun-kissed colors and icons like flamingos, shells and pineapples, which they translated into fun prints, patterns and a delightful cast of characters (hello cool cacti, mermaids and more). And to ensure that the pieces are cute and practical, the team spent a ton of time with guests, soaking up their favorite parts of summer (a chance to relax and unplug, and enjoy adventures with their families) and tuning in to their pain points (say, hauling all that stuff to and from the beach). The result? Adorable designs and smart little details that are sure to have you dreaming of endless summer days. Take a look: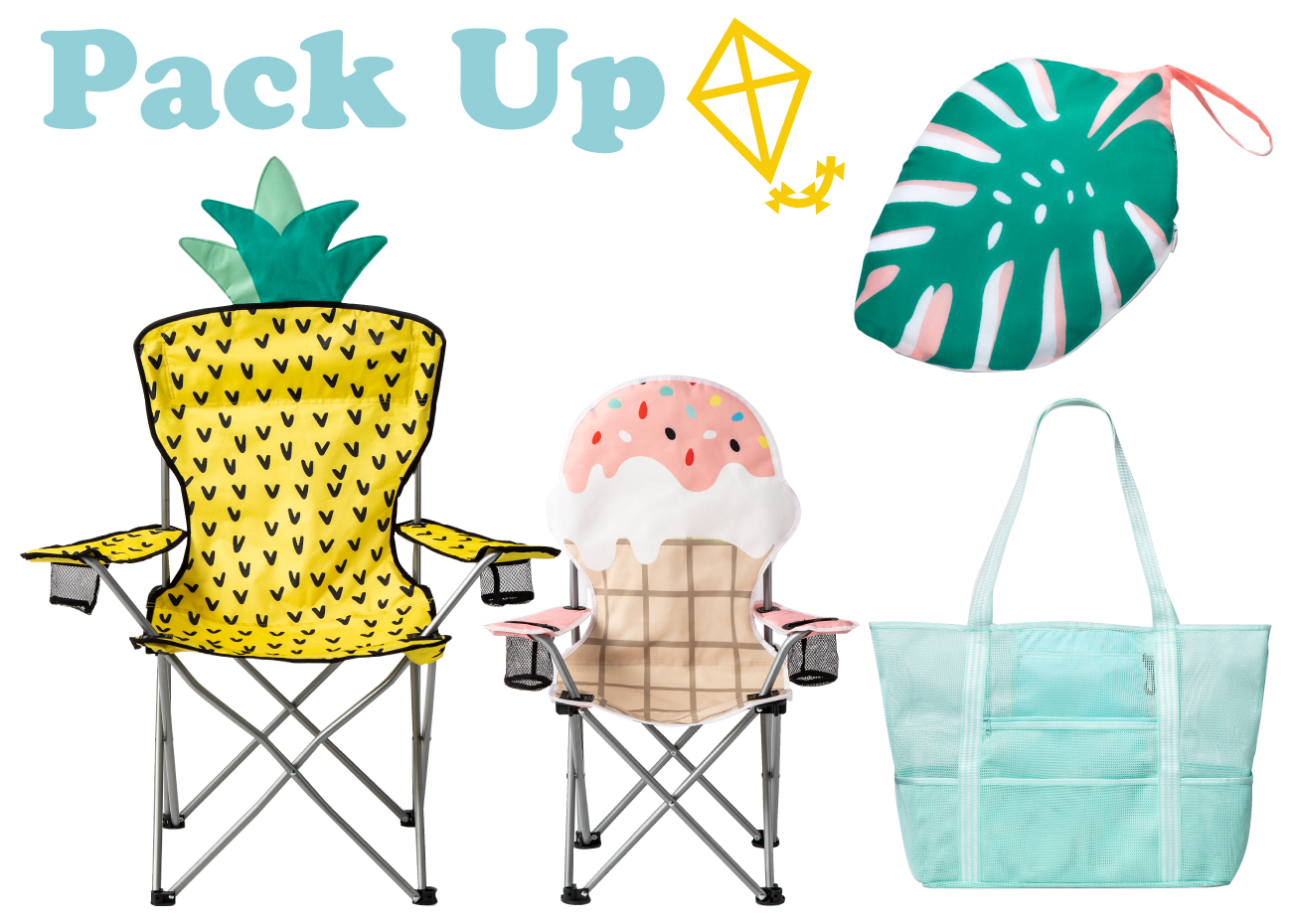 The easiest way to prep for your adventure? Throw everything in this mesh beach bag (it's got plenty of pockets for water bottles, sunscreen and more), and once you hit the beach, let the sand sift right through. No more shaking out a sand-filled tote—hooray! Toss in this special palm pack, too. It folds out into a fun blanket that can fit up to eight adults, then take a treat-inspired seat.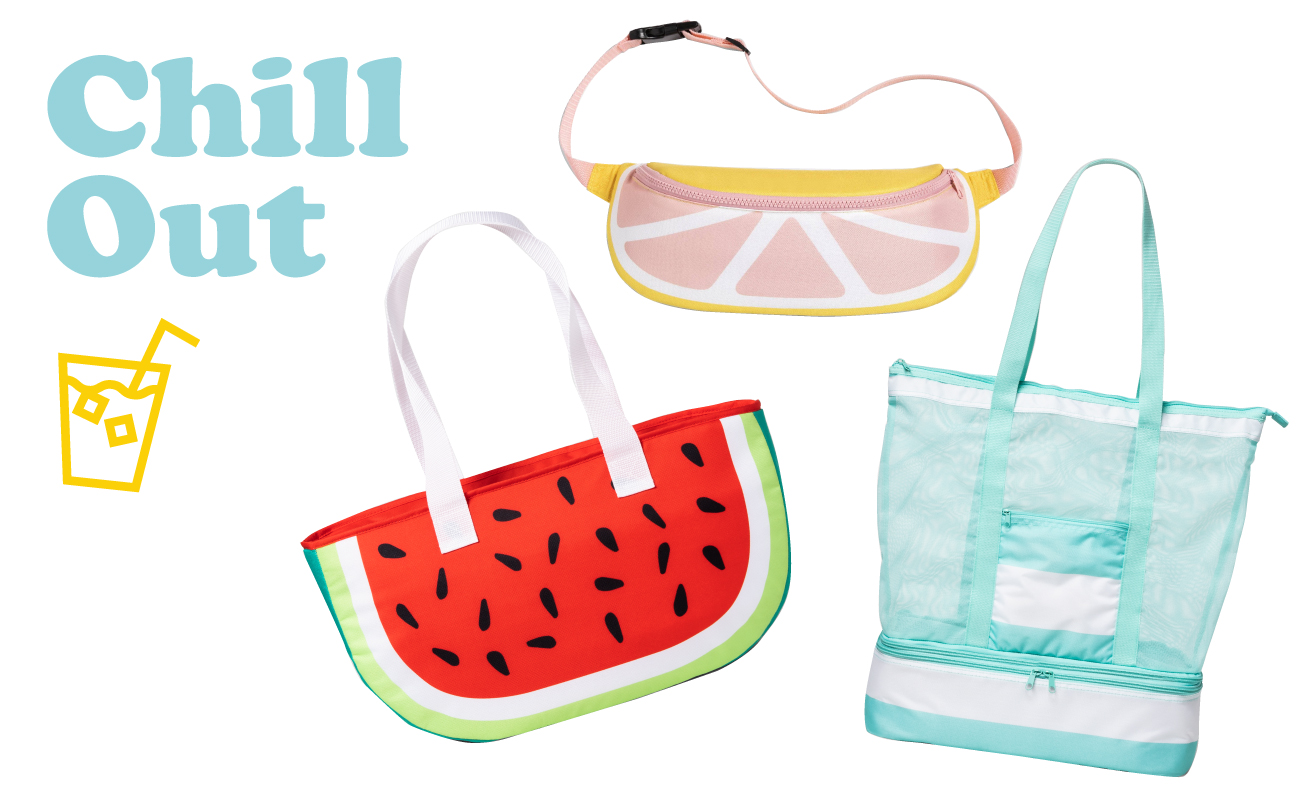 Keep your drinks and snacks cool in style with cute insulated fanny packs, the sweetest watermelon tote or this amazing beach bag, which includes a handy zip-off cooler.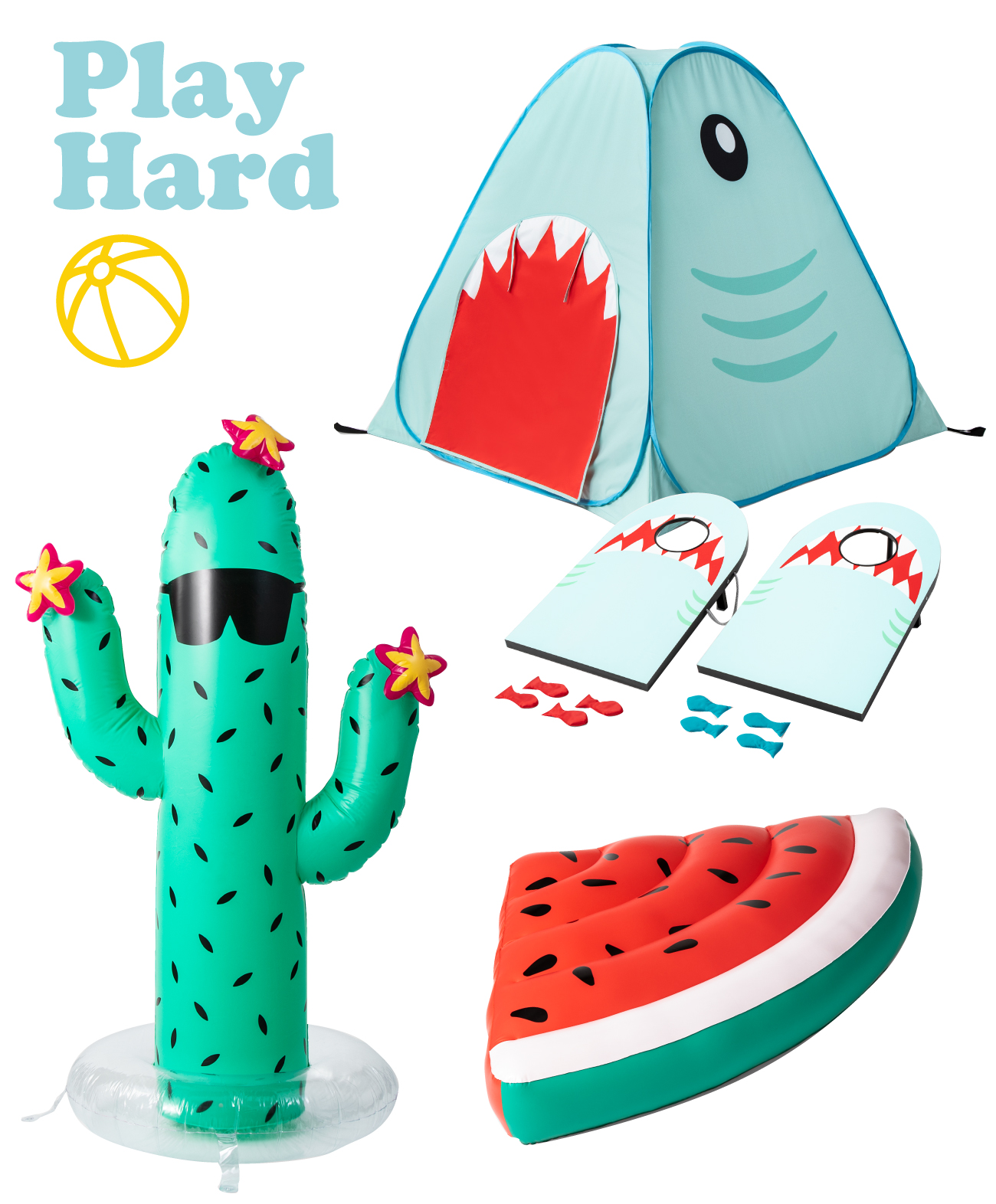 Break out the games, like this thrilling bean bag toss, then jump into the pool with a fruity float. And when the sun heats up, pop open a cute shelter for the kiddos. (Pssst... it's great indoors too). Or, set up a huge sprinkler for an instant cool-down.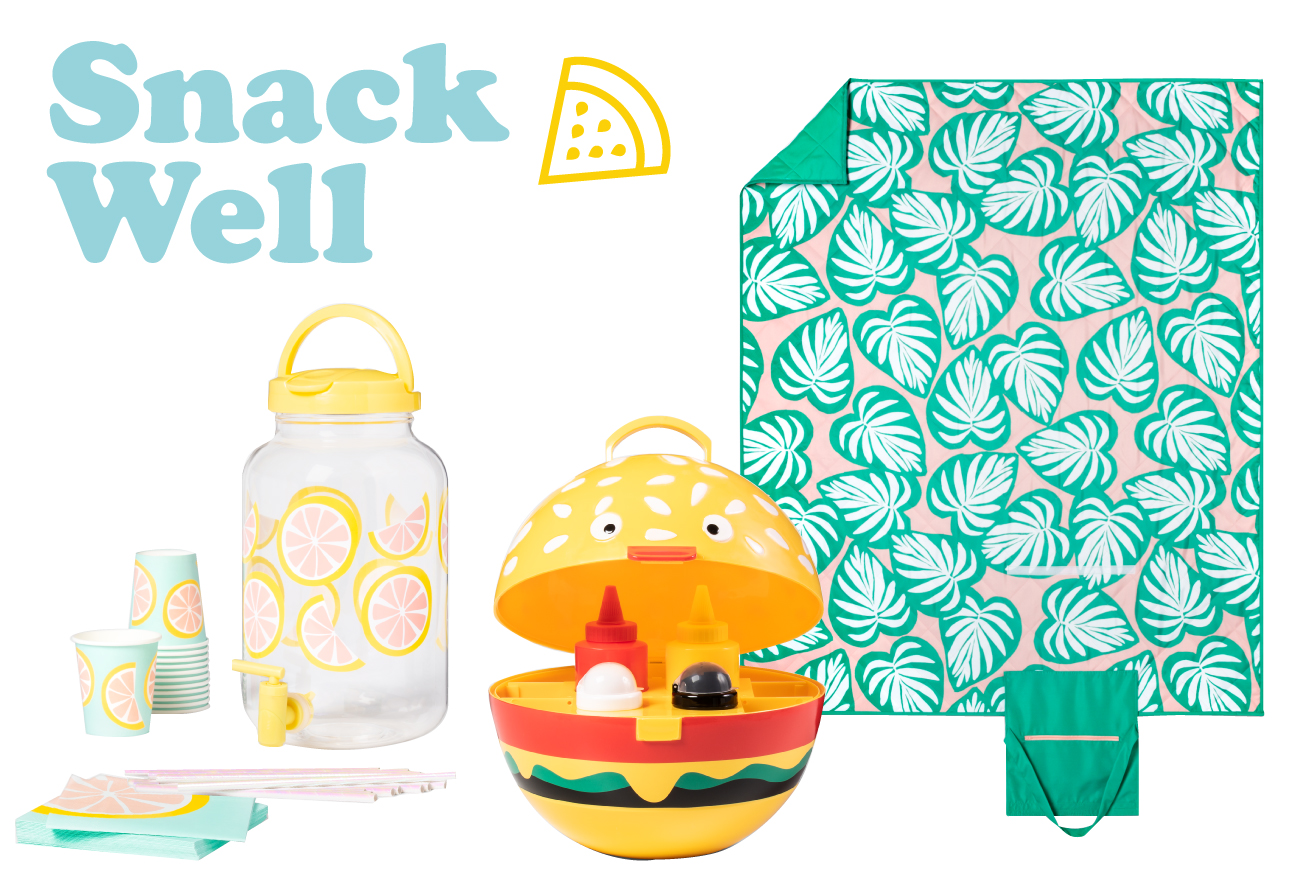 Spread out this perfect picnic blanket (it's got a pocket for your cell phone and keys), corral your fave condiments, napkins and more in this adorable hamburger caddy, then pour up some fresh lemonade with this convenient pitcher and cup set.
Ahhh, we're feeling more relaxed already. And when you're ready to dive into your own summer fun, head to Target or Target.com to grab all of your Sun Squad faves.