When doors open for the first time at a new Target store, it's a magical moment for the team to celebrate and welcome local guests. As we continue opening small-format stores, our teams across the country are excited to open their doors with product assortments and experiences designed to fit each community's needs and make shopping easy and inspiring.
Ever wondered what it takes to get a store ready for its big moment? We tagged along with Store Team Leader Mike Kostandin and his team as they prepared to open their new store in the Northern Liberties neighborhood of Philadelphia.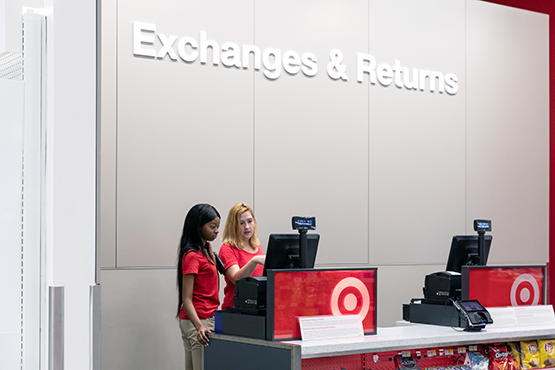 Store openings take months of preparation, from construction to installing our next-generation design elements—like the Order Pickup counter, a guest favorite—and bringing in the products. But it's the last few days that really count.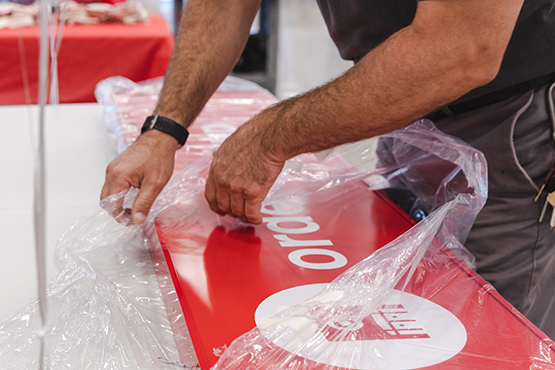 T-minus 24 hours to opening, Mike's team is putting the finishing touches on signage and other details.
Team members stock displays in each department. Our trained experts lead the team in styling each display to help guests imagine how they might use the products in their daily lives. Whether it's pairing items to make the perfect gifts in Beauty ...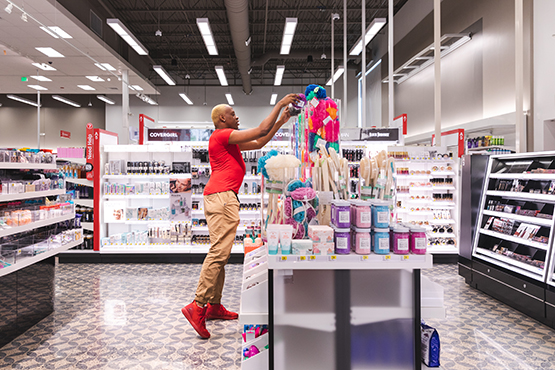 styling an outfit in Apparel & Accessories …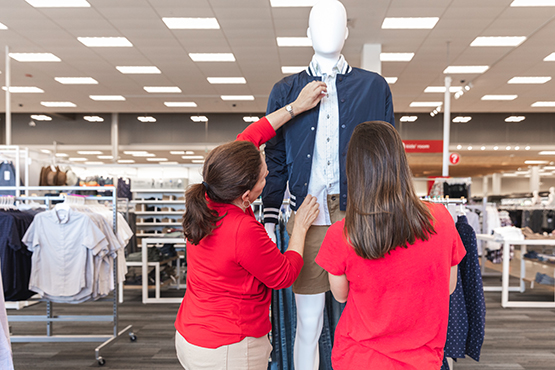 grouping ingredients for delicious dishes in Food & Beverages ...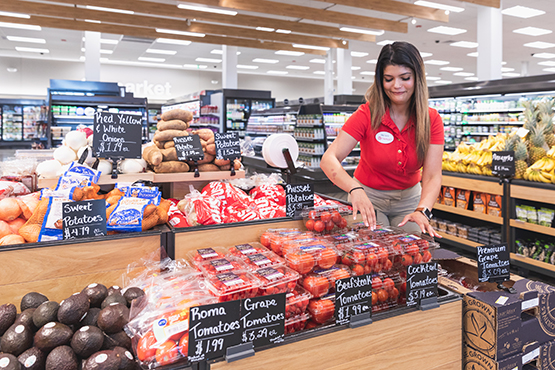 or coordinating décor in Home, the team builds each display with inspiration in mind.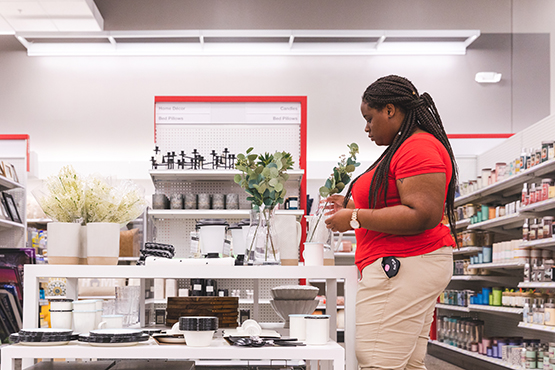 "We're located in a trendy, up-and-coming residential area, and our store is designed to cater to young professionals and college students living in small apartments nearby," says Visual Merchandising Director Beth Hinkle. "So we have expanded Apparel and Home departments with Target's new, exclusive brands front-and-center, lots of grab-and-go grocery options and other essentials."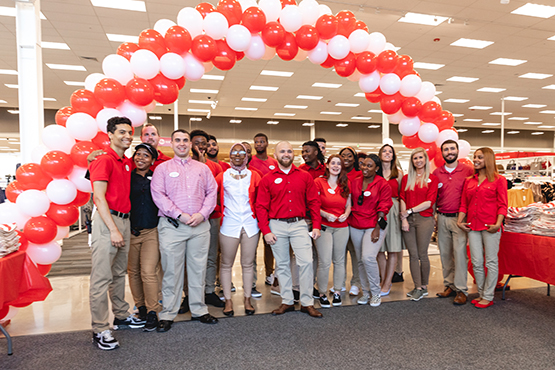 The evening before opening day, the Northern Liberties team hosts a special celebration, inviting community leaders and partners, the team's families and friends for a first look inside their newly finished store. Mike and his baby son, Mickey, cut the ribbon, and the event kicks off.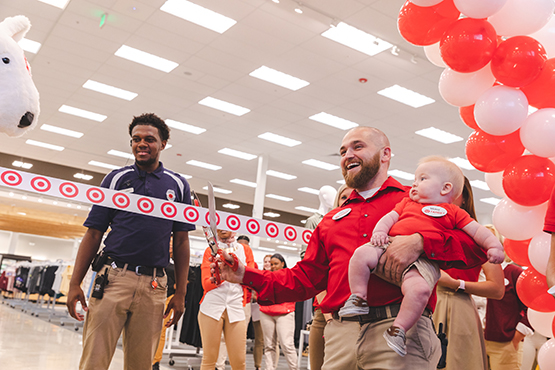 "It's a great feeling, watching my boss cut that ribbon after all his hard work," says Senior Team Leader Alex DeFeo, "and to finally have friends and family here with us enjoying the store."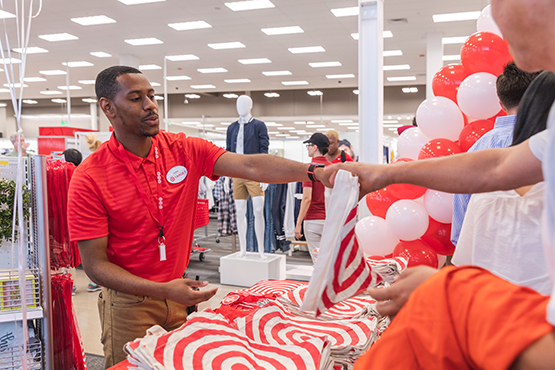 The team welcomes attendees with complimentary treats, reusable totes and more. The majority of the 80+ team members are both locals and new Target hires, so this is their first chance to show visitors around and practice helping everyone find what they need for a great experience.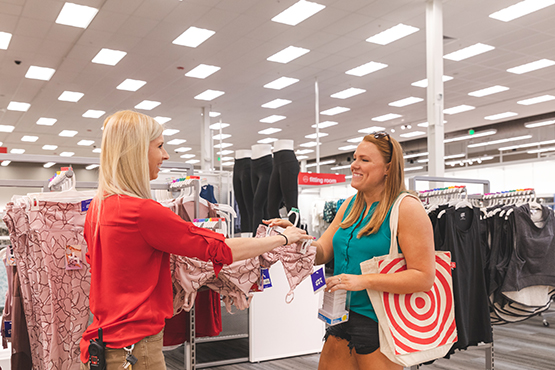 "It's been wonderful watching the team come together to learn how to keep the store looking great and put our best foot forward for guests," Beth says.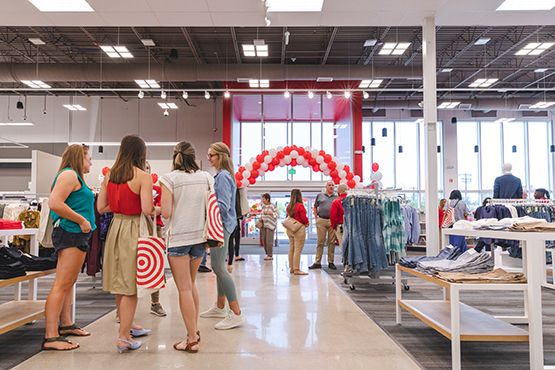 Like many others on the team, Mike's family attends the opening celebration. "It means so much to have them here to support me and my team on this big day," he says.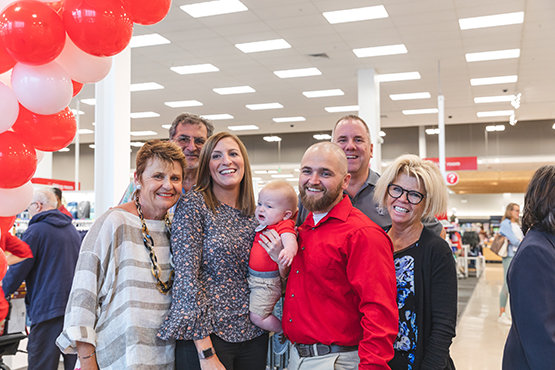 Mike's fiancée, Maureen, presents him with a keepsake photo collage—she'd reached out to several of his Target colleagues, leaders and mentors, who sent photos of themselves holding signs with good luck messages to include.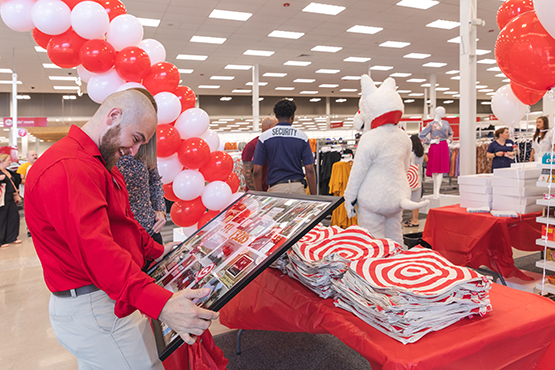 The party wraps up, and it's time to close the store and get ready for another big day tomorrow.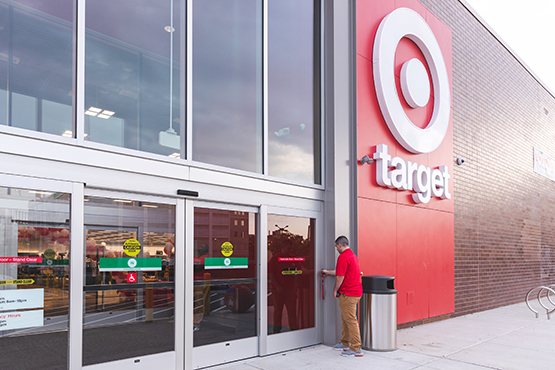 Next morning, the team arrives early to get ready to welcome guests top their store for the first time. Our Northern Liberties Target is officially open for business!
Learn more about the investments we're making to open new small-formats and remodel existing stores across the country.