Creativity, culture, music, history and fun: it was all part of the joyful noise made at the annual Essence Festival of Culture in New Orleans last week. Target was proud to be back at Essence Fest in 2023, as the fest's official mass merchandise retail partner — underscoring our commitment to the Black communities we serve and guests we value.
A powerful partnership
Against a backdrop of celebration of the monumental 50th anniversary of hip-hop music and culture, the 2023 theme for Essence Fest brought together the largest single-day attendance of any festival in North America for fun, connection and entertainment. And Target was in the mix with our immersive Target House Party experience, hyping up attendees throughout the festival with DJs, dancing, special celeb appearances from House Party star Tisha Campbell, our Target Fam host and YouTube star Terrell Grice, 2000s chart-topping musician Nivea and music icon Kelly Rowland. And Black entrepreneurship was in the spotlight as we offered cool product giveaways that showcased affordable, Black-owned and founded brands.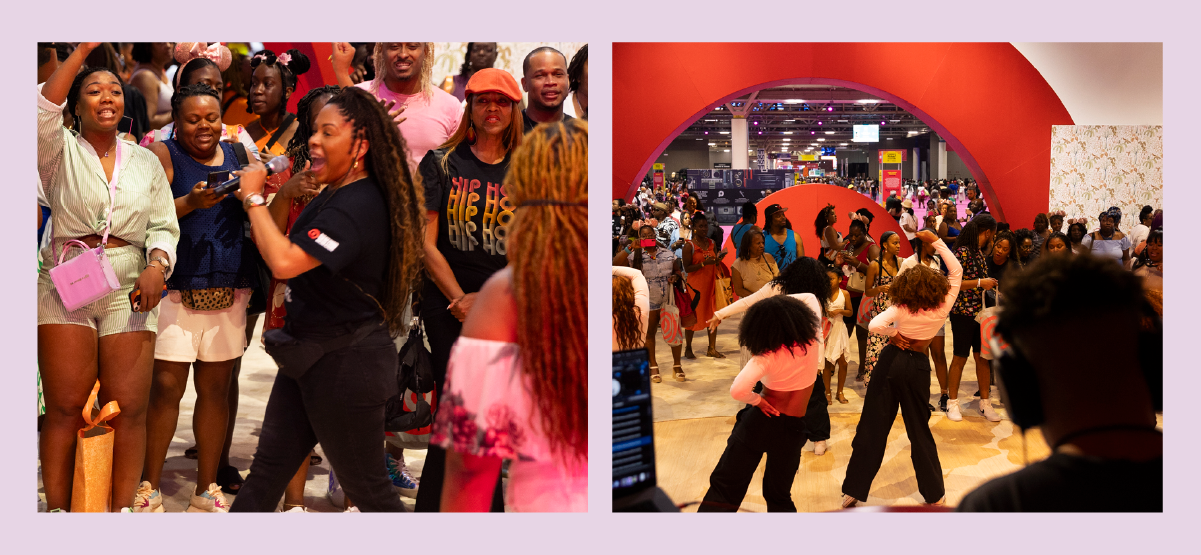 But Target didn't just show up for the party — we came to Essence Fest to authentically represent our deep commitment to spread joy to our Black guests (especially the Black women who make Essence Fest the cultural summertime festival every year), support their communities and promote Black-owned and founded brands. And some of our favorite partners were on hand to spread our message of support for Black entrepreneurs and creatives:
Tabitha Brown hosted a fireside chat with comedian KevOnStage in front of an excited crowd. There, she formally announced the big news that her popular vegan food collection will be permanently available at Target beginning in early 2024, along with new products.
Ghetto Gastro, a Bronx-born, Black-owned culinary collective of chefs and food enthusiasts, performed a fun cooking demo of breakfast items in partnership with Coca-Cola, offered samples to the audience and gifted a branded appliance to an audience member.
More Black-owned partners included Be Rooted founder Jasmin Foster and Maya Smith of The Doux.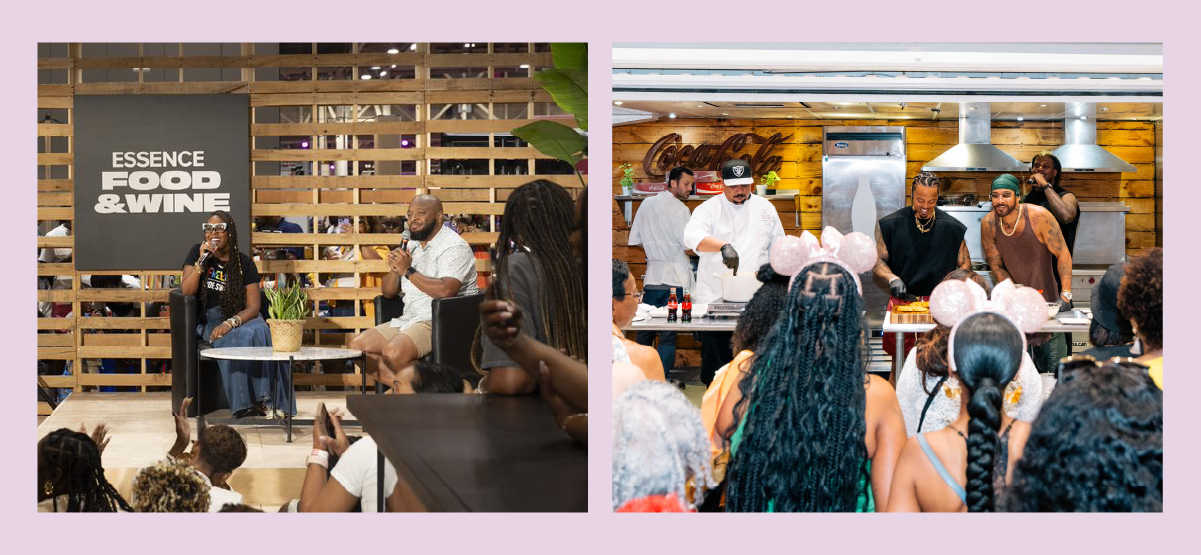 Celebrating Black women and entrepreneurism
During Essence Fest weekend, Target's Community Impact event amplified our REACH commitment to accelerating economic opportunity. This event, in partnership with Propeller, a nonprofit business incubator focused on BIPOC entrepreneurs, noted the many contributions Black women have made to the local New Orleans economy, while outlining best practices and strategies to spur future growth.
Kiera Fernandez, Target's senior vice president of talent & change and chief DE&I officer, moderated a 45-minute panel discussion with Black women entrepreneurs as part of Propeller's Impact Accelerator program, illustrating how we are building true connections between Black business owners, Black leaders at Target, and the broader community.