During Earth month and year-round, sustainability touches our entire business. It shows up in how we source and design products, invest in our team and communities, develop partnerships in the supply chain and power our stores. It all matters, and it's all woven into our enterprise-wide sustainability strategy, Target Forward.
"Our guests appreciate our extensive assortment of sustainable, affordable and inclusive products that they see every day," says Amanda Nusz, senior vice president of corporate responsibility for Target and president of the Target Foundation. "And I'm especially energized by the increasing number of ways they are seeing our sustainability commitments come to life throughout our business — from sustainable stores and supply chain facilities powered by renewable energy to our efforts to design new reusable bag models."
Our teams play a critical role in the way we champion a sustainable world. Take a look at some of the areas where we're working to make a difference.
Creating zero-waste solutions for our products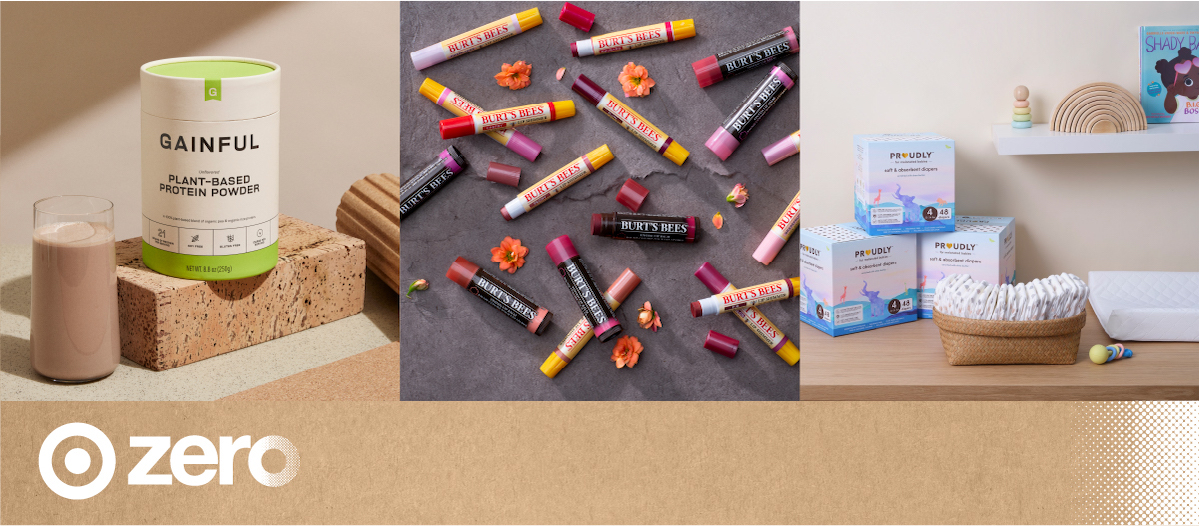 In 2022, we introduced Target Zero — a curated and ever-growing collection of products from guest-favorite brands that are designed to reduce waste and make it easier to shop sustainably. We partner with top brands like Burt's Bees to elevate products and packaging that are refillable, reusable or compostable, made from recycled content, or made from materials switched from plastic to paper, aluminum, steel or glass. And we're bringing you products that replace single-use items and reduce waste in your life like this reusable glass cleaning spray bottle and concentrated cleaning products from our owned brand Everspring. New to the Target Zero roster: Gainful protein supplements, Proudly baby skin products and Saltair body and hair care products. The Target Zero icon easily identifies these products in stores and online, and is a symbol of our progress as we work toward zero-waste solutions.
Celebrating Target's first TRUE-certified facility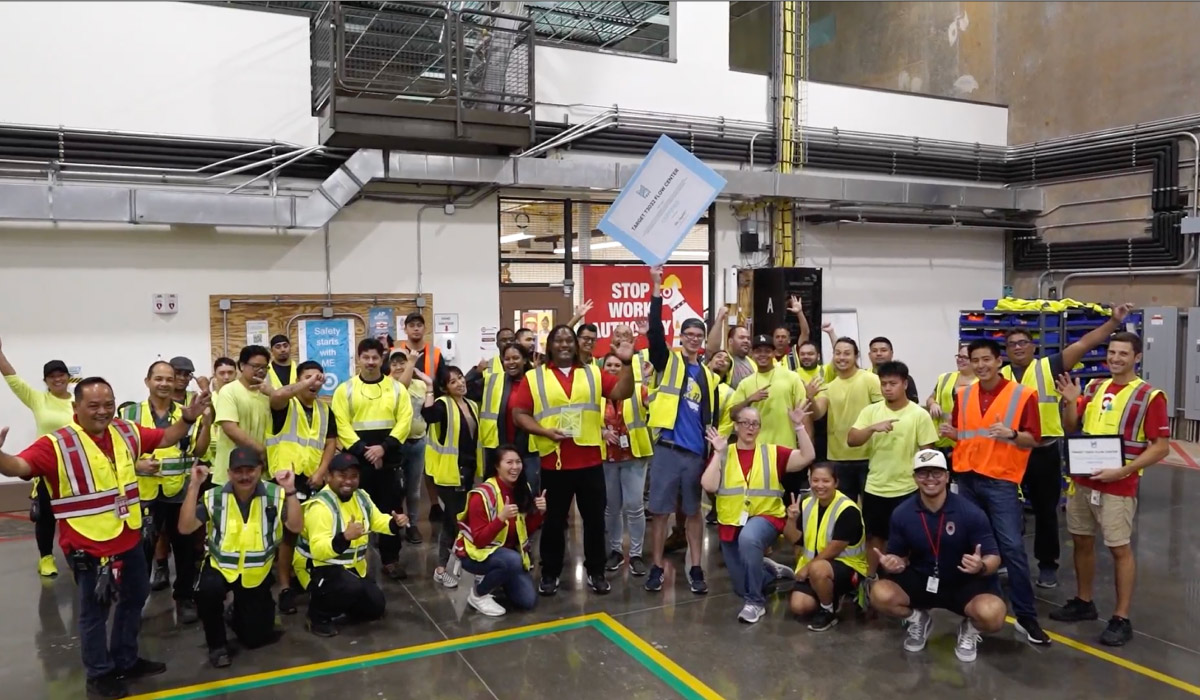 Target's supply chain facility in Mililani, Hawaii, has completed a rigorous two-year journey to become Target's first TRUE Zero Waste certified supply chain facility. To be certified as zero waste, the facility must divert over 90% of its operational waste from landfills by reusing, reducing, recycling and donating. The center earned this certification well before Target's enterprise strategy goal to achieve zero waste by 2030 — largely due to the passion, creativity and commitment of the team. We'll continue to expand TRUE certification in select locations.
Empowering energy goals
Minimizing our energy use and investing in projects around the country that produce electricity through renewable sources — like sun and wind — are just two powerful ways we are reducing our footprint, as we commit to sourcing 100% of Target's electricity from renewable sources by 2030. This goal applies to our stores, supply chain facilities and offices across the U.S. One way we're doing this is through our long-term agreement with Plenitude, Eni's Benefit Corporation (Società Benefit) to purchase green electricity from the Golden Buckle Solar Project, which recently began operating in Brazoria County, Texas. Our 160-megawatt portion of the project is expected to generate the equivalent electricity required to power more than 53,000 homes* each year.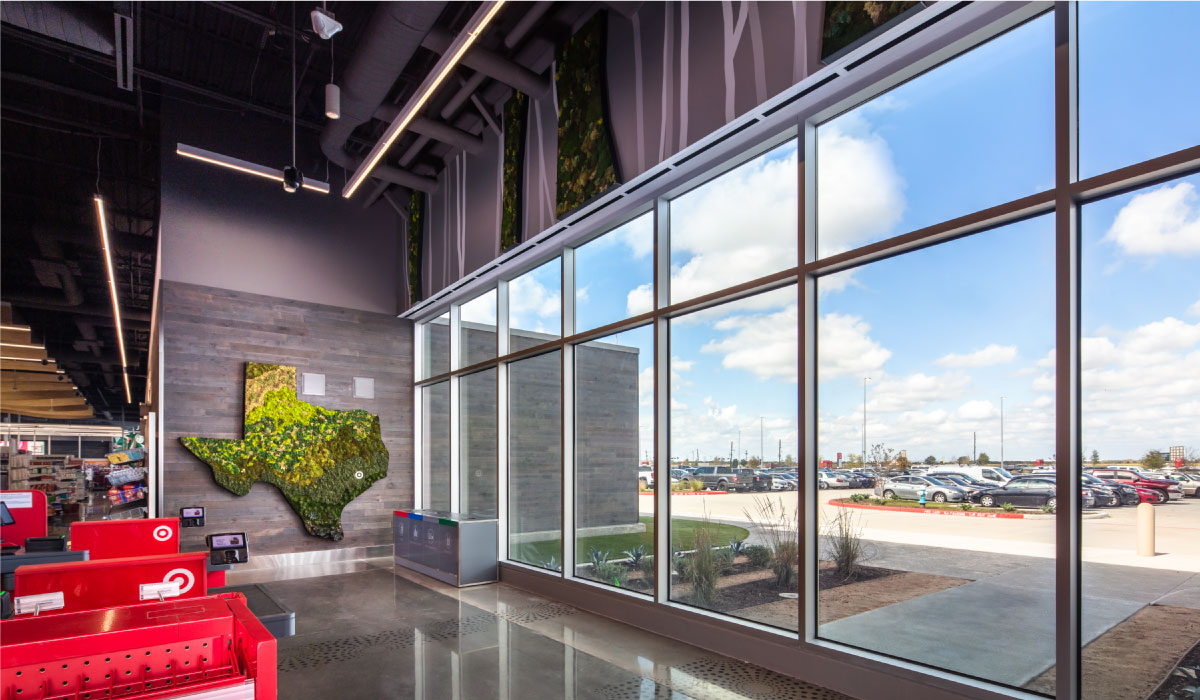 In 2022 we introduced larger-format stores with built-in updates that advance our sustainability goals. With features like larger windows for more natural light, locally sourced reclaimed wood, native outdoor landscaping and local products sold in-store, the reimagined format gives guests a shopping experience that reflects their community.
And, for the eighth year in a row, we've been named an ENERGY STAR Partner of the Year. The award recognizes businesses helping transition to a clean energy economy. Big strides for Target in 2022 included installing LED lighting both inside and outside hundreds of our stores and upgrading to more efficient rooftop HVAC units.
Partnering for greater impact
Outside-the-box thinking and partnering with other like-minded companies is also making a sustainability impact beyond our own operations.
Take our partnership with the Consortium to Reinvent the Retail Bag. As a founding partner alongside other industry leaders, we have a goal to create sustainable alternatives to single-use plastic bags. This spring we're testing new Bring Your Own Bag and Borrow a Bag initiatives in different markets, building on other pilot programs implemented last year.
Learn more about Target's sustainability goals and actions, and stay tuned for updates and progress reports all year long.
*Calculation based on the estimated average annual electricity consumption of a U.S. residential customer according to data published by the U.S. EPA