Design and location plus ease, inspiration and relevance: Target has a proven strategy to build stores that work in and for the community. We set that formula in motion across a variety of neighborhoods and building footprints in 2022, from Wyoming to Florida, city centers to suburban hubs. The result? We opened 23 new locations that will allow us to elevate the shopping experience for more than 2 million guests for years to come.
Of course, each store's journey from planning to grand opening is steered by hundreds of Target team members across multiple departments who have the guests' needs in sharp focus. Judging from the newest additions across more than a dozen states, they hit their target. Let's take a closer look.
Complete the space
Each new Target store fits into a community like a puzzle piece, filling its needs while fitting in with its vibe.
In downtown Pittsburgh, this meant opening an urban store that could offer a wide grocery assortment — within a 10,000-square-foot space. Even better: By stocking these essentials, the store eliminated what was once a food desert in the community.
This year, we also entered three new markets, putting the Tarzhay magic within reach of even more guests in Jackson Hole, Wyoming; Lebanon, Pennsylvania; and Auburn, Maine. Target also opened our first small-format store in Charleston, South Carolina, putting convenient shopping within footsteps of the College of Charleston campus and supporting the thriving tourist destination.
While our new locations elevate the in-store experience, they also embrace the neighborhood spirit. We've continued to connect with our communities through design in 2022, from the electronic flick of Bullseye's tail at our store in New York City's Times Square to the corrugated steel cladding of our small-format site in Los Angeles' hip Silver Lake area.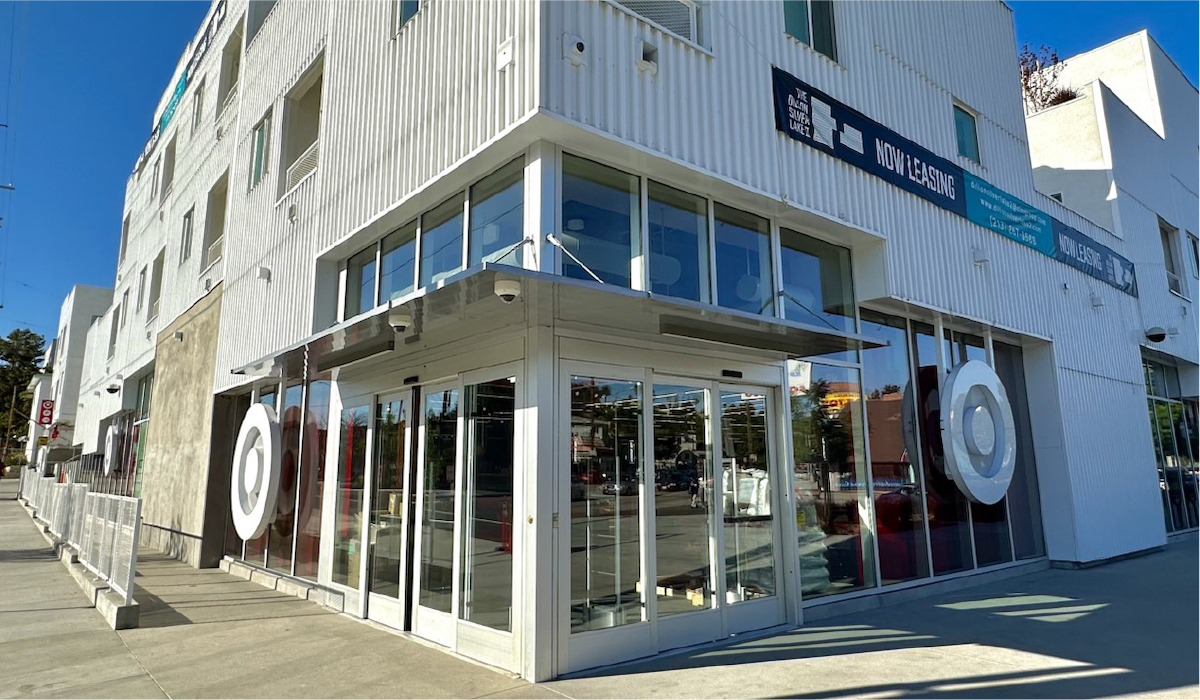 Deliver on convenience
Like the hub of a wheel, each new store and its team members not only support the local community. They also help Target move — getting goods when and where guests need them, however they want to shop.
This includes same-day services like Order Pickup and Drive Up for guests who want it delivered straight to their car.
And with our evolution toward creating larger stores — see our newly built and nearly 150,000-square-foot location in Katy, Texas, for a glimpse of what's to come — Target is supercharging its store-driven growth strategy. With a footprint about 20% larger than the current chain average, our Katy Elyson site features a backroom fulfillment area that's five times larger than stores of similar size, providing even more room for delivering online orders through our same-day services.
The next step in delivering an incredible shopping experience: our supply chain network of sortation centers, where team members take orders packed in stores and sort them efficiently for local delivery. In early 2023, we will have nine of these facilities across the country — including new locations in Chicago and Denver— ensuring even faster delivery times for guests.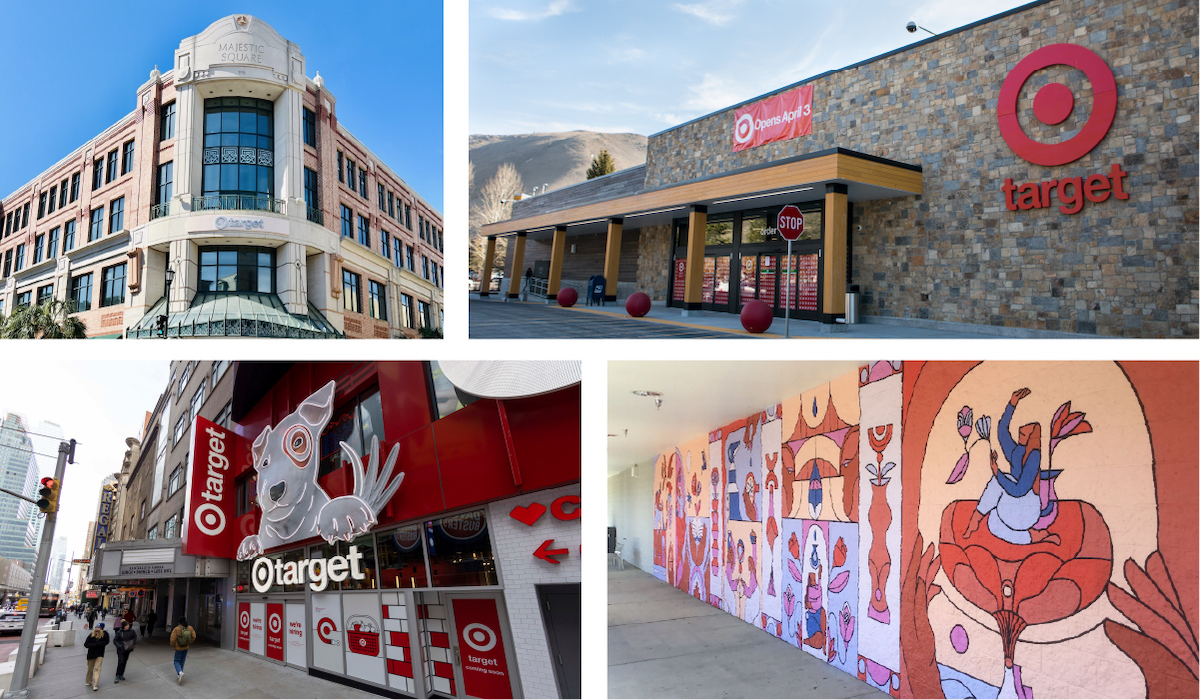 Go team
Behind each new Target is a group of dedicated team members spanning multiple departments — new stores, real estate, construction, store experience marketing and operations, and many more — who work together to ensure a successful grand opening.
One of the crews is our supply chain indirect, reverse and third-party logistics team (IR3), which helps coordinate and troubleshoot a new store's non-retail inventory needs — everything from shopping bags and signage to refrigeration units and power generators. It's a big task: A new Target store needs an average of more than 20 trailer trucks worth of store fixtures alone.
Whatever the challenge, the entire stores team stays on top of it, with our team members in the field working tirelessly toward opening the doors and welcoming guests. Leave it to Team Target to go above and beyond the box.
See the full list of new stores
Jackson Hole, 510 US-89, Jackson, WY*
Kent Island, 200 Kent Landing, Stevensville, MD
Times Square, 237 W 42nd Street, New York, NY
Costa Mesa, 289 E 17th Street, Costa Mesa, CA
Huntington Beach Garfield and Beach, 19041 Beach Boulevard, Huntington Beach, CA
Port Chester, 495 Boston Post Road, Port Chester, NY
Pentagon City, 900 Army Navy Drive, Arlington, VA
Wall Township, 1825 NJ-35, Wall Township, NJ
Charleston King Street, 211 King Street, Charleston, SC**
Pittsburgh, 482 Smithfield Street, Pittsburgh, PA**
Brooklyn Flatbush and Church, 2101 Church Avenue, Brooklyn, NY
Cedar Mill, 12675 NW Cornell Road, Portland, OR
Manhattan SoHo, 600 Broadway, New York, NY
Scotts Valley, 270 Mt Hermon Road, Scotts Valley, CA
Bronx Fordham Road, 215 E Fordham Road, Bronx, NY
Mandeville, 3450 U.S. Highway 190, Mandeville, LA
Auburn Center St., 603 Center Street, Auburn, ME*
Lebanon Quentin Road, 1745 Quentin Road, Lebanon, PA*
Woodmere Village Square, 27249 Chagrin Boulevard, Woodmere, OH
LA Silver Lake, 609 N Dillon Street, Los Angeles, CA
LA Huntington Park, 5731 Bickett Street, Huntington Park, CA
Katy Elyson, 22165 FM 529, Katy, TX***
Homestead, 2551 NE 9th Court, Homestead, FL
* First to market
** First small format to market
*** New large format