At Target, we believe that working together is key to driving real change. That's why "co-creating" is at the heart of our Target Forward vision of creating an equitable and regenerative future for all. And that's why we're so excited about our new program, Building Blocks for Better Products (B3P for short). With B3P, we're helping nearly 30 women-or Black-, Indigenous-, and People-of-Color-owned or founded businesses create beauty and personal care products that better support the brands' values.
Our goal is to support Black-owned businesses and reduce the opportunity gap for women and people of color in business, whether that's brands we already carry or smaller start-ups that are not yet at Target. And, we'll help these brands create beauty and personal care products that avoid undesirable chemicals and include ingredients that are vegan-suitable or adhere to Target Clean and more.
Building the bridge
Target brings our longstanding commitment to chemistry innovation and our industry-leading chemical policy and connections to experts including Novi Connect, ChemFoward, and Environmental Defense Fund to the partnership. And the talented entrepreneurs bring their up-and-coming products. The program has already helped the participating brands evaluate the chemicals and ingredients they use in their products.
For more, we sat down with Cora Miller, CEO of Young King Hair Care, and Jamika Martin, CEO of ROSEN Skincare, for a peek into their journey with the B3P program ...


Cora Miller, CEO of Young King Hair Care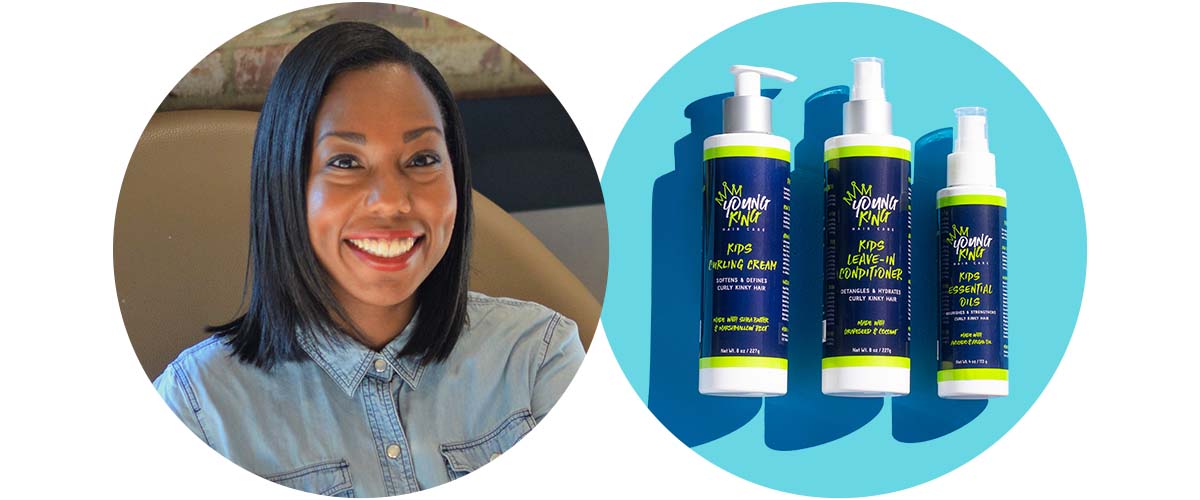 What's the inspiration behind your brand?
If you were to ask me 5 years ago if I would ever become an entrepreneur, the answer probably would have been "no." I was quite comfortable in my profession, climbing the corporate ladder. It wasn't until I had my son in 2017 that my perspective and aspirations completely changed. I started Young King Hair Care because I was inspired by my son Kade, who was born with a head full of hair. As a new mom, I was searching for hair products to help me style his hair, but I quickly realized, after doing some research and talking to other boy parents, that we are all in the same position — we couldn't find tailored hair products for black and brown boys. So, to fill a void in the natural hair care market, my husband and I leverage our 20+ years of corporate experience across marketing and development to launch Young King at the end of 2019.
How has Building Blocks for Better Products helped you in your journey?
This program has been truly instrumental in helping us evaluate both our current product offerings as well as new innovations. Our goal has always been to create clean, plant-based offerings that are free from harmful ingredients and environmentally friendly. Having access to platforms such as ChemForward and Novi have been instrumental in ensuring we can do just that. Both teams have been super helpful in evaluating ingredients we've utilized and helping us understand alternate ingredient options for future products. We're so thankful to be a part of this program and for Target's continued support in partnering with small, growing brands such as ours.
What's next?
We are so excited to continue fulfilling our mission of uplifting and shining a light on an underrepresented community within the market. We firmly believe that representation is critically important for boys of color. Young King wouldn't be here today without the thousands of parents who share in this belief and in our vision of ensuring boys feel represented in all facets of their lives, including the products they utilize for themselves.
We will continue to play an active role in the industry to ensure black and brown young men are seen and have a "place" on shelves by creating new product offerings to meet all of their personal care needs as well as championing and highlighting the stories of young men to ensure their voices are heard and needs are met.
We are so excited about the future of Young King and being the brand that represents young men of color for generations to come!


Jamika Martin, CEO of ROSEN Skincare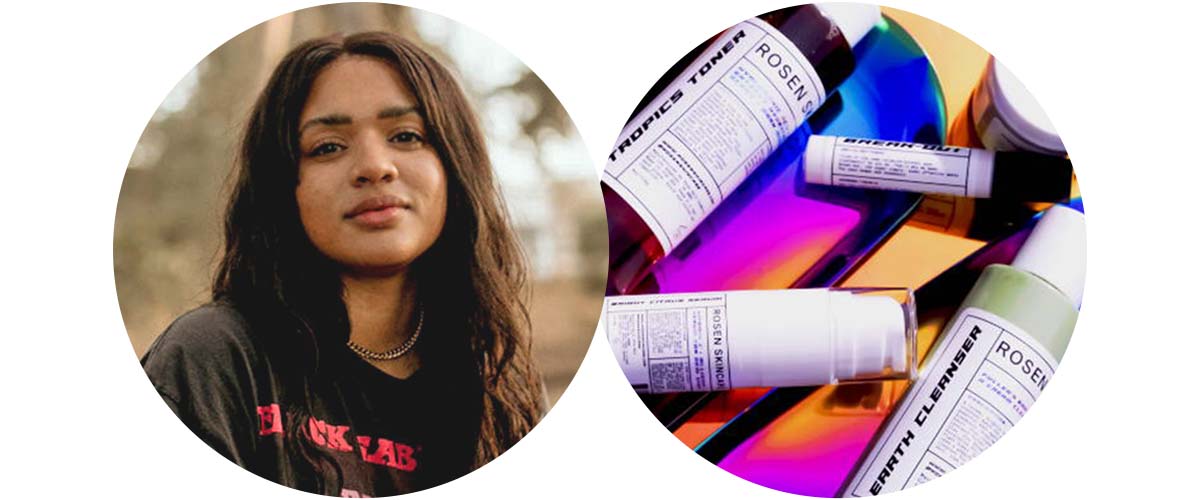 What's the inspiration behind your brand?
I started ROSEN after years of dealing with pretty severe breakouts and scarring. Ultimately, after 10+ years of treatments (including two rounds of Accutane), I found myself back within the mass acne space, surprised by the lack of innovation. Our goal at ROSEN is to truly bring the mass and drugstore acne aisle up to speed with modern research and shopping habits, ultimately making it a cleaner, more enjoyable place to shop!
How has Building Blocks for Better Products helped you in your journey?
The connections to ChemForward and Novi are incredibly valued. As it stands, ROSEN is a bootstrapped brand that doesn't have access to many platforms like these, so the connections have opened up a wide array of opportunities from product development, formulation, and data to provide buyers around how our brand can continue to grow!
What's next?
We're looking towards holidays and 2022 with growth in mind. With our first year in mass retail approaching its end, we've learned a ton around marketing and truly building out an omni-channel brand. Our goal next year is to really continue to grow, invest in marketing and make a splash as the next generation of acne care on shelf and online!
And that's just the start ...


Click her to see the fill list of B3P collaborators
AMARETA
PiperWai
ROSEN Skincare
GIRL+HAIR
Wiley Body
Gryph & IvyRose
Codex Beauty Labs
Darlyng & Co.
Sienna Naturals
Tee's Hair Secret
Range Beauty
Young King Hair Care
Kinfield
Ollie & Otto
Naturally Drenched
Wavy Blue
APTO Skincare
Flewd
Dear Brightly
SPRAISE
Mysteek Naturals
Vabulis
Moisture Love
AbsoluteJOI Skincare
DN Organics
Glossi By Charli O
Simply Liz Love

B3P is just one example of how we're using our size and scale to support small business and entrepreneurs and we'll continue to innovate and create ways to provide opportunity for all.
Discover more ways we plan to co-create a regenerative and equitable future for all with Target Forward.