Attention anyone who loves great eats: Get those taste buds primed, because Good & Gather has officially arrived in Target's grocery aisles. And this stuff is good. Our talented team of food scientists and culinary experts have been hard at work, whipping up our newest (and tastiest) owned brand yet. And now that the first 650 finds are ready to hit your table (or, let's be real—your car, your couch, your office, your kids' backpacks… hey, great food should fit right into your busy lifestyle!), we just have to give you a taste:
How's that for an appetizing campaign? And everything you see—every product in the entire Good & Gather line, in fact—is free from artificial flavors, synthetic colors, artificial sweeteners and high fructose corn syrup. Just delicious, quality ingredients you can serve up fast, all at an amazing only-at-Target value. Staples like milk, eggs and cheese? Yep. Snacks to fuel soccer games and apps to please party-goers? Check and check. Tantalizing creations like savory Maple Bourbon Bacon Salad Kits and creamy Burrata Lemon Ravioli to take any meal to the next level? You've got it.
Hungry for more? We're glad you asked.
Here are just a few of our favorite Good & Gather picks, plus pro tips, straight from the test kitchen gurus who created them:
Organic Coconut Grain-free Granola
Get the crunch you crave without oats or grains. This gluten-free granola is not only packed with wholesome goodness but it'll also have you hooked on its unbeatable flavor. (For real—it tastes like cookie dough, without the guilt). Pair it with yogurt, as a crumble top to your baked goods or as an everyday alternative to cereal.
Apple Pie Nutrition Bar
Speaking of treats, this one's deliciously sweet and features only six simple ingredients: dates, apples, walnuts, raisins and cinnamon. It's a wholesome (and Vegan!) addition to purses, gym bags and lunchboxes alike.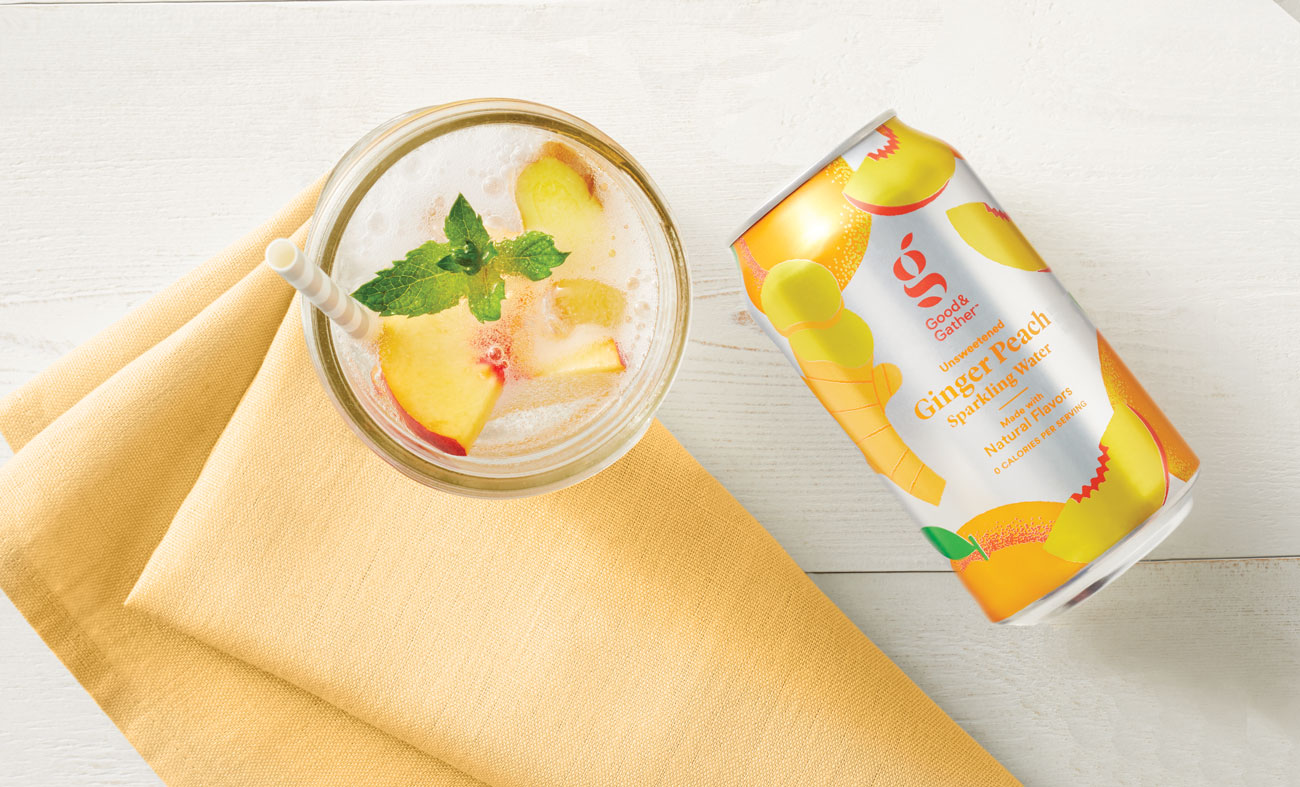 Ginger Peach Sparkling Water
Refreshing, flavorful and perfect for everyday sipping. Or, add to your favorite fall sangria recipe for a little sparkle.
Hummus Quartet
Why pick just one flavor when you can have four! This delectable hummus tray features a variety of vibrant tastes that'll perk up your senses. Add it to the center of any charcuterie board and your entertaining status will automatically soar.
Roasted Poblano Mac & Cheese
Skip the restaurant with this soon-to-be family favorite that will help you bust out of that dinner rut. This mac & cheese is made with cheddar cheese and roasted poblano chile, combining classic taste with a touch of added spice. And it's ready in just three minutes.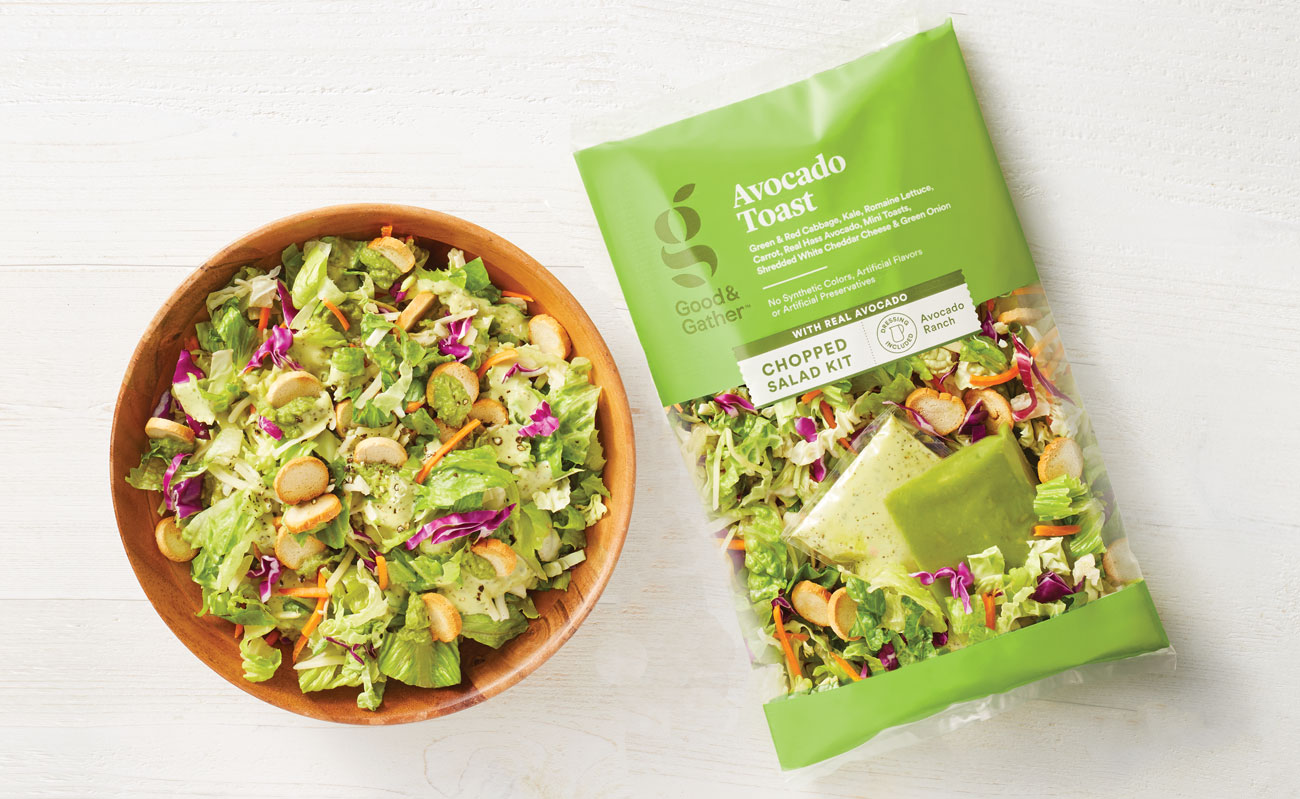 Avocado Toast Chopped Salad Kit
This mix and enjoy salad kit features real avocado without the chopping and oops-it's-overripe hassle. We've combined avocado and mini toasts into a delicious experience that can be enjoyed as a salad lunch or a tasty grain bowl for dinner. It's all of our best salad hacks, packed into one fresh bag.
Korean Style Beef
This bold-flavored beef has been shredded, marinated in a sweet soy and sesame sauce and cooked to help you get a delicious dish on the table with less prep. Dinner ready in 10 minutes? Yes, please! It's perfect for taco night, in a stew, over rice, on a sandwich or on its own—the possibilities are endless… just like the flavor.
And there's even more in store…
By late next year, Good & Gather will feature 2,000+ items across our kids, organic, seasonal and premium product lines, making it Target's largest owned brand ever. Now that's a delicious development!
Ready to give Good & Gather a try? Head to your local Target or Target.com to treat your taste buds (and your wallet).