We've promised to bring you truly incredible new styles that won't break your budget. And now the countdown's on! Four of our exclusive new brands arrive soon (some as early as Aug. 27)—and we're so excited. But we get it… waiting is hard. So we're serving up five tidbits (and a few fresh looks) to tide you over while you dream of upgrading your closet with apparel and accessories from A New Day, Goodfellow & Co and JoyLab and refreshing your home with Project 62.
Wish list time!
A few sleuths have noticed a couple pieces starting to trickle into Target stores (everybody loves an in-person peek), but believe us—you're going to want to wait for the big reveals. Dying to know when you'll see the full experience—and get to shop every fantastic piece? Mark your calendars:
A New Day, our versatile mix-and-match women's brand, and Goodfellow & Co, our modern-meets-classic men's brand, officially launch Aug. 27
Project 62, our modern home décor brand debuts Sept. 19
JoyLab, our street-fashion-inspired activewear brand, is coming Oct. 1
While you wait, why not get started on that wish list? Check out the looks we've already revealed, sample a few more sneak peeks from A New Day, Goodfellow & Co and Project 62 below, then come back to A Bullseye View next week to check out the look books for these three brands! (More on JoyLab to come as the October launch draws closer.) And read on for even more fun facts.
What's in a name?
Quite a lot! Each of our new brands has a backstory. For example, Project 62 is a special nod to our roots—we opened our very first Target store in 1962. Plus, '62 also marked the height of the mid-century modern design movement, making it the perfect moniker for our exclusive line of home accessories, furniture, lighting, bedding, bath and entertaining pieces.
Fantastic fashion, fast—with much more to come
If you've always loved Tar-zhay for style, quality and value, you're really going to love how we're moving fast to bring you the latest styles. Pillowfort, Cat & Jack, Art Class and Cloud Island have all been big hits over the past year. And now, by combining the best research and insights with our extensive industry expertise and design prowess, we're creating even more new brands just for you—and in record time. Over the next 18 months, you'll find 12+ new brands to love, only at Target.
Quality control
No corner-cutting here! We've worked tirelessly to make sure every piece is just right. Take our side-zip skinny ankle pant from A New Day, for example.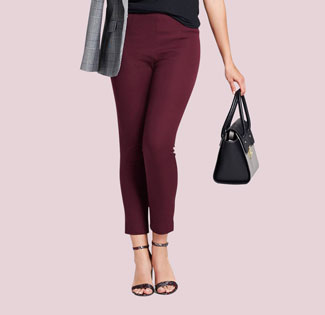 Each pair is crafted with a special fabric that stretches both vertically and horizontally and a higher, hold-you-in rise to flatter every figure—and keep you feeling comfortable all day long. We've reinforced the seams, too, so these pants are super-durable. And because finding the perfect length to pair with flats, heels and booties is tricky, we've used a versatile ankle-cut length. You'll find the same attention to detail and focus on quality in every piece within all of our new brands.
All for a steal…
And the best news? None of these new pieces will break the bank! You get amazing style and carefully crafted details at make-you-do-a-double-take prices. For instance, men's apparel, accessories and outerwear from Goodfellow & Co range from $5.99 to $89.99. And as with all of Target's owned brands, you'll have a full year to return or exchange.
Ready for that extra peek? Just for you, here are a couple new looks: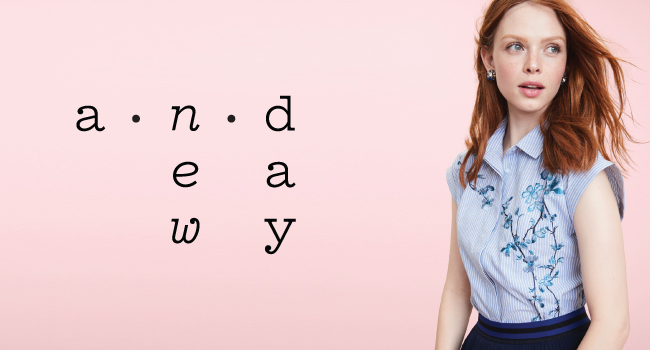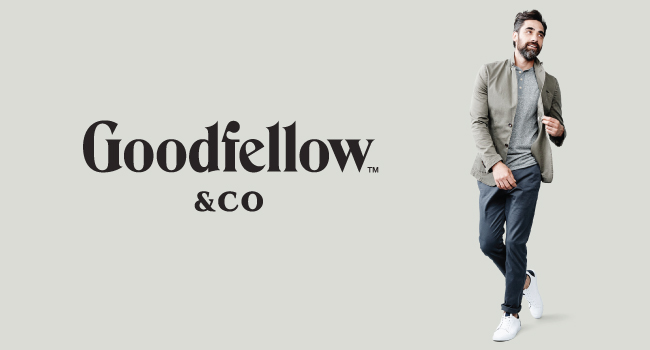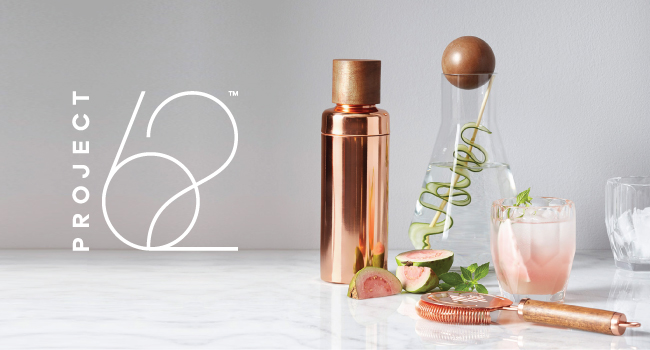 Don't forget—Come back to a A Bullseye View next week to browse the A New Day, Goodfellow & Co and Project 62 look books!