In this issue of style monthly On the Dot, Nina Garcia shares why every woman needs a piece of Jason in her closet and styles three looks that mix Wu with your wardrobe.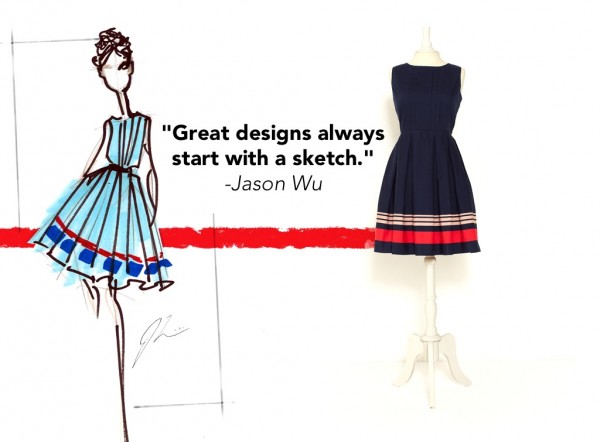 __________________________________________
It was the most anticipated dress of the decade: Michelle Obama's pick for the Inaugural Ball was America's version of Kate Middleton's wedding gown. Jason Wu was only 26, and his eponymous label barely two years old, but in a move true to the new First Family's campaign, Mrs. Obama took a chance on an up-and-comer.
And the risk proved well-worth taking. In soft, embellished chiffon, the First Lady struck a perfect chord between fashion-forward and classic American glamour. Since 2008, Wu's styles have won adoration from stars of both fashion and film, including Leighton Meester and January Jones. Last year, his line expanded to include accessories in his trademark prints and delicate shapes – each of them a wear-now, wear-forever piece.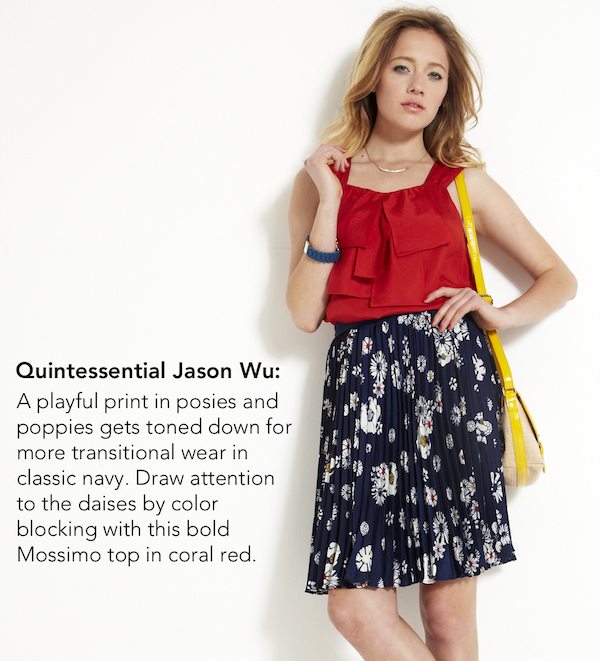 His look is ladylike yet playful; his designs wise beyond his years, showcasing painstaking attention to detail and craftsmanship and an innate knowledge of what a woman wants.
A Jason Wu look is about well-place risks: a splash of citron, an illustrative print, a delicate fabric or an asymmetrical hem. One of the reasons I'm so drawn to his young talent is because he naturally understands balance in design: not too little, never too much.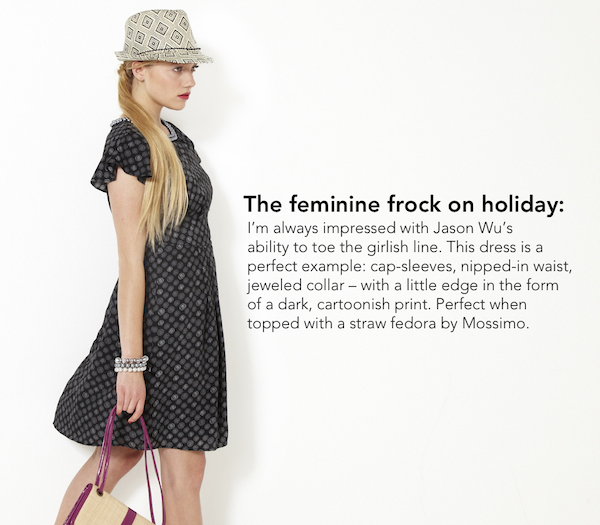 What especially excites me about Jason Wu's designs are their versatility: each piece brings ladylike looks to women of all ages for outfits for all occasions. Whatever your style, a Jason Wu design can be the perfect part of your unique look, whether you choose to pair your Jason Wu dress with scuffed-up boots or a buttoned cardigan. And I hope that's what 2012 will be all about: a brave, bold, fashion-forward you.