The sun is out, the days are beginning to stretch longer and adventure is around every corner. Yep, spring is in the air, and Target's celebrating by partnering with Agua Bendita, Fe Noel and RHODE on The Spring Designer Collection. The limited-time collection showcases each designer's unique aesthetic with more than 100 warm-weather apparel and accessories items ranging from $15-$48, with most items $35 and under. And you won't have to wait long to drape yourself in sunny spring vibes: The collection will be available on Target.com and in select Target stores beginning Saturday, April 15, while supplies last.
"Target has a long history of bringing to our guests to the world's best designers at amazing prices and our partnership with Agua Bendita, Fe Noel and RHODE is another great example of that," said Jill Sando, executive vice president and chief merchandising officer, Target. "These are bold, distinctive, women-founded brands inspired by their own roots and cultures and I know our guests will absolutely love them." 
The Spring Designer Collection features versatile designs that reflect Target's commitment to inclusivity, ranging in size from XXS-4X. With so many choices, where will the season take you? Well, we've got some ideas — and better yet — we're bringing affordable and stylish pieces that will help you look and feel your best every step of the way.
Immerse yourself in a cultural hub
Agua Bendita's artful handmade prints and unique earthy vibe bring the heritage of Colombia to life. Best friends Catalina Álvarez and Mariana Hinestroza founded the brand 20 years ago, and their collection for Target offers an array of swimwear and ready-to-wear pieces including matching sets, dresses and accessories with handmade prints and details that celebrate the nature and beauty of Colombia.
"If Agua Bendita was a vacation destination, it would definitely be Cartagena, Colombia. You can feel the energy and magic of the country — the music, colors, food, the tropical weather. It's so much of our brand," says Catalina Álvarez.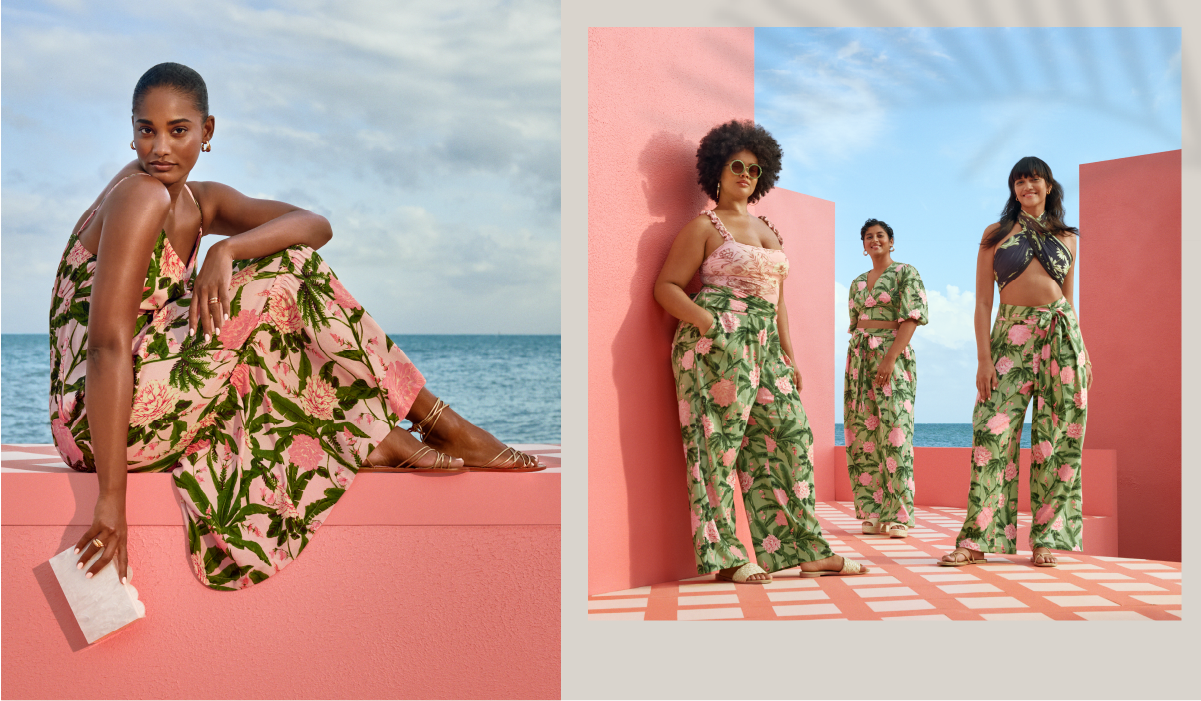 Embrace relaxation in paradise
Founder Fe Noel infuses her namesake brand with the vibrant spirit of her Caribbean roots and feminine details. Highlighting her philosophy to "make life beautiful," Fe Noel for Target features swimwear, pants and coverups that combine easy-yet-glamorous silhouettes with bold prints and pops of color.
"Some of my favorites from the collection are the blue, green and black PJ set, the orange swimsuit and the cat eye sunglasses," says Fe Noel. "There are little touches of Grenada throughout."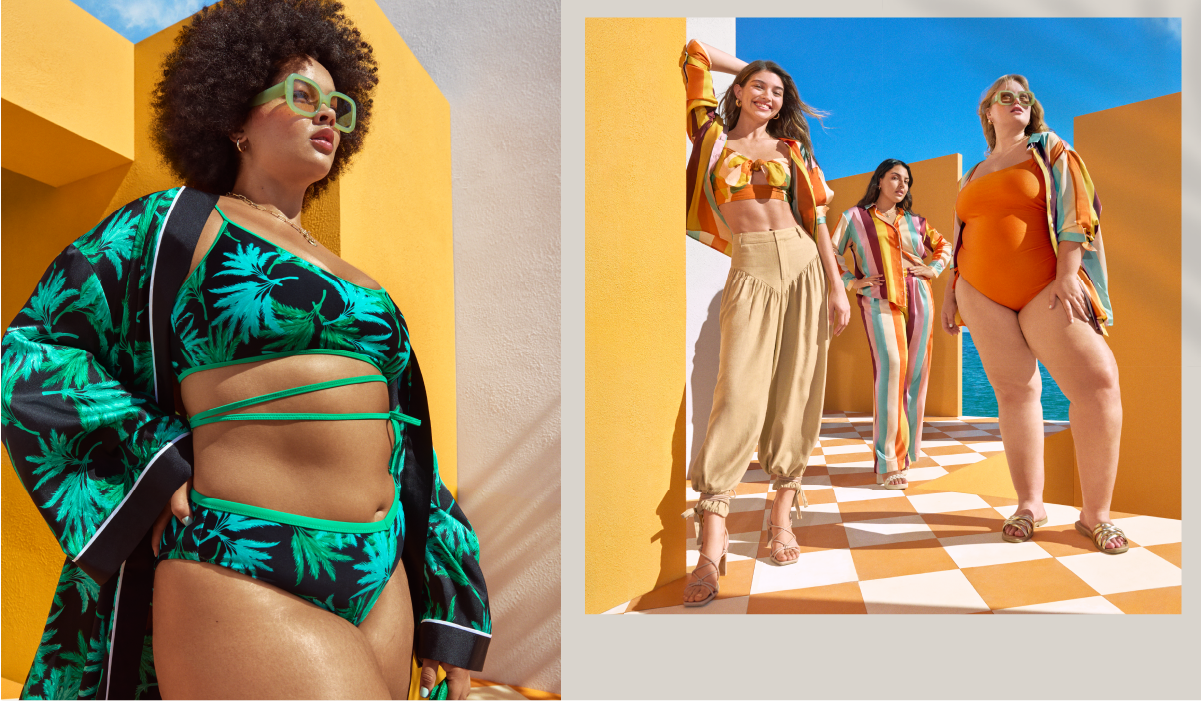 Explore an international locale
Best friends Purna Khatau and Phoebe Vickers founded RHODE as a destination for comfortable, timeless pieces that inspire a sense of carefree confidence. Inspired by the varied cultures they've experienced around the world, RHODE for Target includes dresses, towels and bags in a range of colorful designs and globally inspired prints.
"When we think of spring, the positivity and optimism of a new season come to mind," says Purna Khatau. "There's warmth, celebrations, vacations — so many happy memories are formed."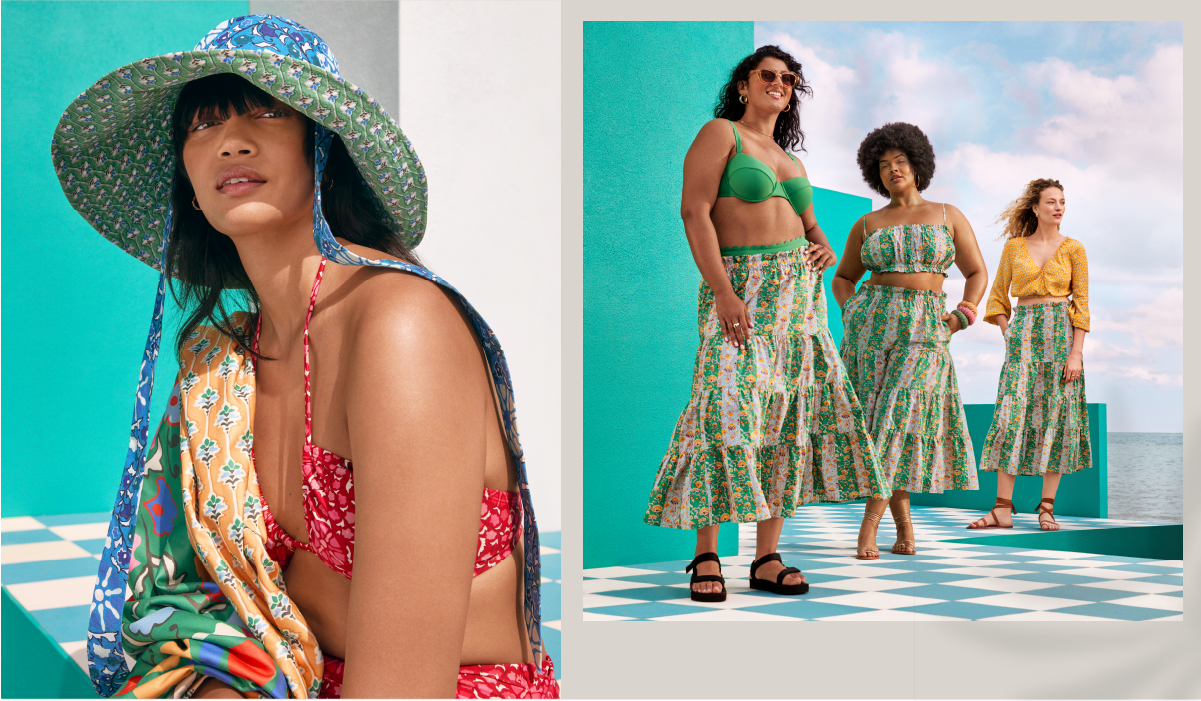 The limited-time Spring Designer Collection debuts on Target.com and select stores April 15, and includes more than 100 apparel and accessories items and ranges in price from $15-$48, with most items $35 and under. For added ease, the collection will also be available via Target's convenient same-day pickup options, including Order Pickup and Drive Up.