A product that gets the job done but doesn't cost an arm-and-a-leg? That's smart. A whole line of products that are effective, stylish and unbelievably affordable? Now that's Smartly, Target's new essentials and personal care owned brand perfect for a budget-conscious and space-constrained shopper. Including more than 70 everyday items, from all-purpose cleaner and body lotion, to paper plates and razor blades—with most items less than $2!—Smartly is an easy way to shop smarter. It's arriving in Target stores and online starting Oct. 14, with new product rolling out through early 2019.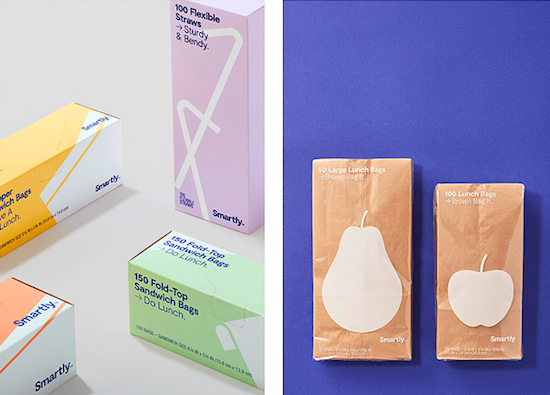 "Where we see white space and an opportunity to bring Target's guests something differentiated, we'll go for it," says Mark Tritton, executive vice president and chief merchandising officer, Target. "The introduction of Smartly to our owned brand portfolio is another example of how we are listening to consumers and bringing them differentiated solutions to make their lives easier. Smartly is affordable, looks great and most importantly, gets the job done."
Since early 2017, Target has been introducing new brand after new brand, all to bring guests more options at a better value across our multi-category assortment. For Smartly, our team dug deep to pinpoint exactly what guests were looking for in essentials and personal care—namely, lower-priced options unlike anything Target has offered before (Smartly products cost approximately 70 percent less than similar products from national brands).
From there the product design and development team worked to create a line that offers affordable household necessities that include attributes we know consumers are looking for. They even went a step further and worked with master perfumers to develop fragrances like Blossom, Citrus Grove and Rain Shower, to ensure that Target guests can be proud to use and display Smartly products in their homes.
And since shopping (for anything!) should be fun, Smartly packaging is too—ammonia "fights grime," dishwasher powder "does the dirty work" and toothbrushes are "smile worthy."
And, last but not least, Smartly offers the affordability of bulk shopping without buying in bulk. With products sold as single items and offered in small multi-packs (like a four-pack of toilet paper for $0.99), it's not only perfect for value-conscious guests, but for guests living in small spaces without ample storage.
Shop Smartly starting Oct. 14 in Target stores or order online for Order Pickup and Drive Up, or ship through Target Restock. Prices range from $0.59 to $11.99, with most items less than $2.