Your favorite tech just got a major upgrade, only at Target. Heyday—our first Target-designed (and exclusive!) electronics brand—lands at stores and Target.com this weekend. And it'll have you saying buh-bye to basic whites and greys and powering up your personal style with 150+ eye-catching, on-trend tech accessories (think colorful hues, luxe accents and elevated monochromatic designs) that won't break the bank (most items are $20 or less) or compromise quality.
"Target is known for creating exclusive brands that are stylish, inspirational and affordable. When we looked at the current options our guests had in electronics, we saw an opportunity to apply some of that magic, taking tech from purely functional to fashionable and fun," says Mark Tritton, executive vice president and chief merchandising officer, Target. "With the introduction of Heyday—our first internally designed and developed brand in electronics—we're giving guests another reason to choose Target, with quality, value and style they won't find anywhere else."
We've been spending a ton of time getting to know our younger guests—and designing new only-at-Target brands especially for them. No surprise—tech's a huge part of their lives. But it's not just a way to connect with friends and family or listen to music, it's a direct expression of who they are. So our in-house product design and development team got to work, understanding how tech powers their everyday lives, watching the latest trends in fashion, beauty, pop culture and more, and ultimately designing an entire line of stylish, reliable accessories that guests can be proud to rock every day—and mix and match to show off their personal style. Plus, our designers added special touches to take tech to the next level (more on that below).
Can't wait to find the perfect pieces to complement your unique style? Take a sneak peek at few of our Heyday favorites, then hit up Target or Target.com starting Saturday to grab everything on your wish list. (Psst… you'll want to keep coming back, because we'll update this collection regularly).


Heyday speakers not only look and sound great, but are also Bluetooth-enabled, perfectly portable and an amazing value, starting at just $19.99. And we know guests want to take speakers everywhere (even the beach, lake or pool), so our designers made all of our portable speakers waterproof, up to one meter submerged.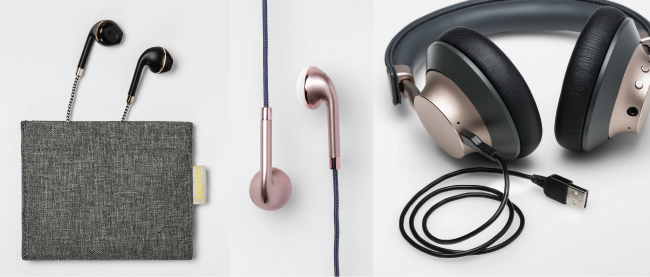 You need fantastic earbuds or headphones, of course. Ours come in stylish colors and accents with wireless and wired options (if you go with wired, you'll love the braided and flat cords that prevent tangles). And when we heard that guests wanted a controller/mic on the ear buds but didn't like the imbalance, our designers added a tiny weight in the opposite earbud to make sure both stay in place for workouts. Earbuds start at $9.99 and headphones at $49.99.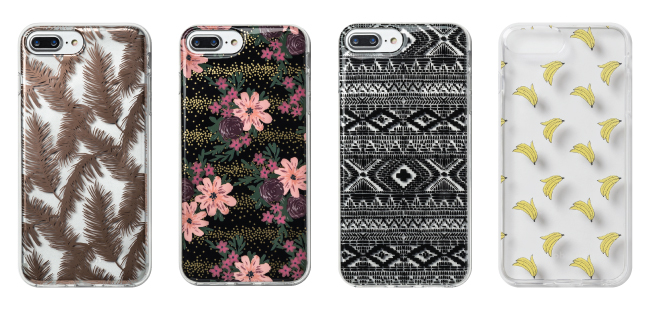 Your phone or tablet never looked so good! Pick your favorite, or grab a few to match your #OOTD. Phone cases are all under $20 and tablet cases start at $19.99.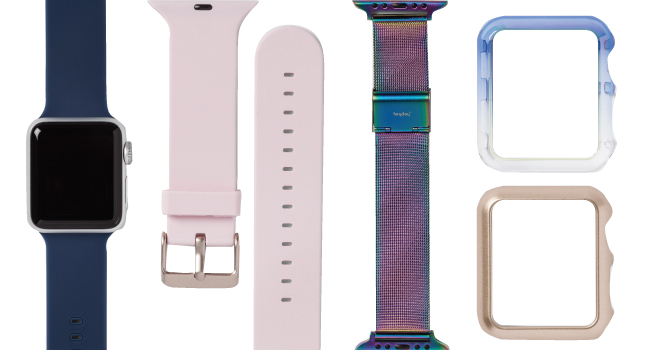 While you're at it, have some fun with these watch bands (just $10!) and screen-protecting bumpers ($6.99). It's the same quality you'd expect from higher-end brands, but at that awesome, only-at-Target price.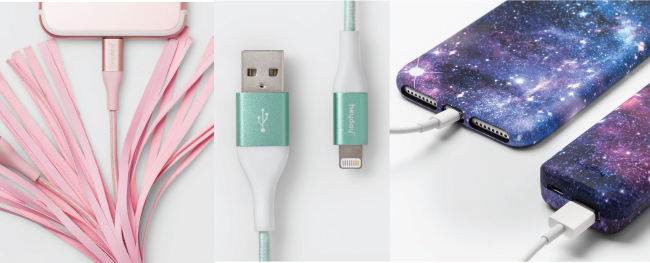 Even your charger gets an upgrade. Heyday offers a variety of hues for all mobile devices. And our designers made sure you'd have options to fit your lifestyle, creating cords in 3-foot to 10-foot lengths.
Stay tuned as we bring even more exclusive brands to Target!