Target is on a roll with the introduction of more than 12 new brands, and today is no exception. We're announcing a new home and lifestyle partnership we think you'll want to hear about. Who's the mystery collaborator? Here's a hint: They were recently named the No. 1 thing to love about America by People magazine. Give up? Read on!
Today, Chip and Joanna Gaines—the duo behind Magnolia and the hit HGTV show "Fixer Upper"—stopped by Target's Fall National Meeting in Minnesota to surprise team members with some big news.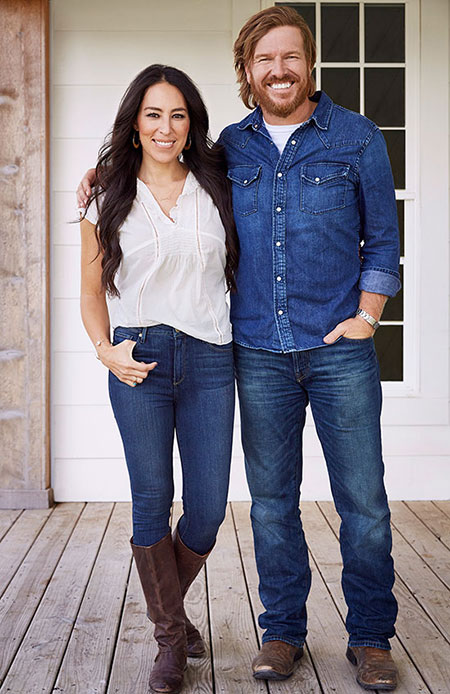 This November, Target will launch Hearth & Hand with Magnolia, an exclusive home and lifestyle brand designed in partnership with Chip and Joanna. It's Magnolia's first time working with a retailer to design and create product, and with over 300 items spanning tabletop, home décor and giftables, it's one you don't want to miss. The best part? It's not a limited time collab—this partnership will last multiple years, and will refresh season after season, bringing Target's guests stylish home goods on an ongoing basis. The first collection arrives on Nov. 5, just in time for holiday gatherings.
The collection reflects a modern take on Magnolia's signature aesthetic with modern, classic, industrial and vintage touches. And in true Target style, most of the items are under $30.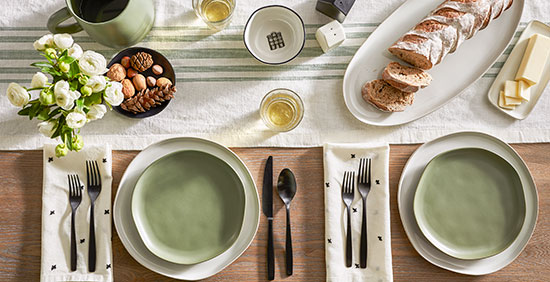 "In a retail environment where differentiation has never been more important, we're doubling down and introducing more than a dozen new brands to provide guests with even more reasons to choose Target," said Mark Tritton, executive vice president and chief merchandising officer, Target. "Partnering with Chip and Joanna to create a modern farmhouse collection available only at Target allows us to offer an aesthetic we know our guests will love, and the quality and affordable prices can't be beat. That's the magic of Target, and we can't wait for our guests to enjoy this collection for years to come."
And better yet, guests can buy pieces from the collection knowing they're helping to do some good. By teaming up with Target, Magnolia will be able to give back in a bigger way than ever before, supporting local communities and families in need.
"At the core of the Magnolia brand is the desire to make homes beautiful, but with a focus on family and practicality. We want to create spaces that families want to gather in," said Joanna Gaines, co-founder, Magnolia. "We've always dreamed of working with a retailer to create a collection that could reach more people at a more affordable price point. Coming together with Target not only allows us to design beautiful pieces for people all over the country, it also allows us to help communities in a bigger way than we could have ever imagined."
To kick off the partnership, Magnolia will work with Target House at St. Jude Children's Research Hospital® to redesign their dining room just in time for holiday gatherings. Target House is a free home away from home, providing long-term housing for St. Jude patients and their families.
Can't wait to see the collection? You can hear more from Chip and Joanna about the Target partnership on the "Today" show this Thursday—but until then, here's an early peek at a few of our favorites.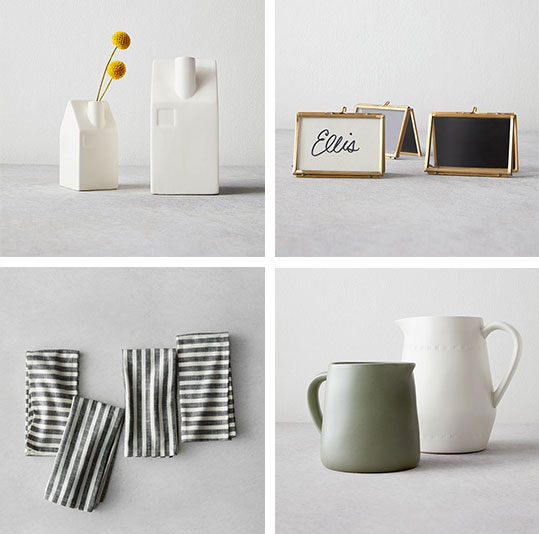 Hearth & Hand with Magnolia arrives at all Target stores and Target.com on Nov. 5, with prices ranging from $.99 to $129.99. For more information, visit Target.com.