March is Women's History Month, a time to celebrate and honor the contributions of women throughout history. Here at Target, those contributions are at the very root of our success, and our female leaders, team members, partners and suppliers drive the ideas and experiences — from the products on our shelves to the work behind the scenes — that make the Bullseye go 'round.
And this year, there's so much to celebrate. At the top of our list: The big strides we've made toward Target's diversity and inclusion goals, specifically for women in the workplace. As of the end of 2020, we have 50% or more women at all levels across our business, increased our promotion of women to senior leadership levels by 17%, and doubled the promotion of women of color to senior leadership levels since 2019. While the work continues, we're proud to be all in on creating a workplace where all team members feel empowered to grow, get inspired and lead meaningful careers.
We want our guests to feel empowered, too, so this year we're making it easier for our guests to identify and support women-owned brands across Target.com, too, by adding a new badge alongside products designated as "women owned" by the Women's Business Enterprise National Council (WBENC), where Target has been a member since 2003. The digital badge indicates that the product has been certified by the WBENC as at least 51 percent owned, operated and controlled by a woman or women.
But no tribute to Women's History Month would be complete without celebrating a few of the people behind the Bullseye. Read on to learn more about their important work.
From cookies to construction, these female suppliers truly "make" Target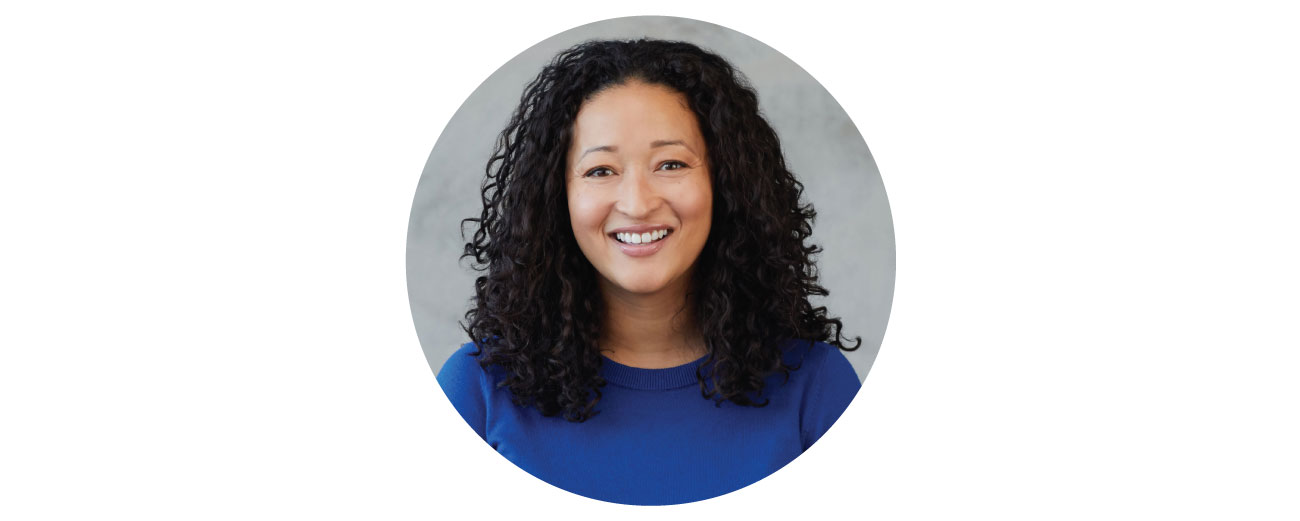 Denise Woodard
Founder & CEO, Partake Foods
Target supplier since 2020
On partnering with Target: "The look on my daughter's face when she saw "Mommy's cookies" at Target was a sense of pride that I can't describe, and I will never forget. It was also very meaningful when my dad texted me the first time he and my mom saw Partake at Target. And working with the team at Target across departments has been really wonderful. From the supplier diversity team to the social team, we have felt fortunate to be in such good company on the shelf at Target."
On inspiration: "As a woman, I've been underestimated and underrepresented for most of my adult life. This has instilled in me a perseverance and a desire to be clear in my vision—to clearly understand my 'why,' to know my numbers, and to be steps ahead as often as possible. As a mother, I see communities of people who have also been undeservedly underestimated and underrepresented and feel an urgent call to support them. That's why, as often as we can, Partake uses our platform to support these communities and gives a portion of our proceeds to those in need."

Lili Hall
President & CEO of KNOCK Inc., a creative marketing agency
Target supplier since 2001
On partnering with Target: "Our first project was kicked off in November 2001, creating packaging design for the 2002 holiday season. It was an opportunity for KNOCK to have an impact on the most important season of the year — and to experience the rippling effect of more initiatives in the succeeding months and years."
On powerful advice: "My mother had the most impact on me as a woman leader. She always advised me to believe in myself and to know that I can do anything I put my mind and heart to. She also raised me to believe that no one was above or beneath us. That we should treat everyone with respect. As a result, I've spent my career — my entire life — seeking equity in relationships and holding up people — particularly women and minorities — so that everyone can see and believe in their full potential."

Brenda Curry
Partner, Curtom-Dunsmuir Construction
Target supplier since 2000
On partnering with Target: "When I saw my first project with Target complete, I thought, "We built this!" We were extremely proud to be associated with such a prominent brand. I wanted to do more and become part of the team."
On standing out: "As a Black woman in nontraditional disciplines — engineering, construction, business owner, etc. — I have always been considered unique, different, intriguing, unusual. This "special" attention has been both an asset and a liability. Early in life I realized my mere presence would spark attention (good or bad), which created an opportunity to quickly exhibit extraordinary talent and entice curiosity for further engagement. I try to use this unique occurrence as a calling card, a door opener and a positive chance to really introduce myself.
In all aspects of my life, I strive to be the best that I can be and to reach my full potential. Each day is a new opportunity to make a difference!"
Inspiring Target team members – from Minneapolis to Bangalore

Shanti Maria
Director, diversity & inclusion, Target in India
8 1/2 years at Target
On career: I was raised in a middle-class, big Indian family. I was mostly lost in the crowd, and being a girl I was raised to follow norms and the old ways of 'this is how you should behave.' When I look back at my career journey, I lost a lot of time doubting myself and holding back. But those experiences shaped me to be who I am at Target. Being a woman shaped my leadership journey to teach me to care more, listen more and collaborate more."
On helping others: "Women's History Month is a time to reflect, looking into the rear-view mirror to see how far we have come along, before we appreciate and start the journey on the road ahead. It is also a nudge to think deep of what I am doing with my privilege of being a woman leader in today's workforce, and how I am paying forward to make the world a better place for our young girls who will be the leaders of tomorrow."

Cari Wikman
Director, supply chain integration
7 1/2 years at Target
On career: "I've spent most of my career in supply chain, which tends to be a more male-dominated industry. I identify as she/her/hers and have had moments in my career where I have been the only such female identity in the room and in interactions where I "felt" my gender and could tell it played a role. When sharing with others, I have learned such passive experiences are more common than we all would hope, in addition to the fact that I do not experience the same degree of challenges as my peers of color. I believe my role is to share and advocate for all women to work towards change."
On celebrating: "While Women's History Month is a time to celebrate so many amazing women and firsts happening, it is also a time to reflect and take action. This past year has been especially hard on women, with the pandemic disproportionately impacting women of color. It has also been a difficult year for the transgender community. For me, this month is about continuing to educate myself and using my privilege to work towards being an ally and an advocate for women of color and the transgender community."

Stephanie Young
Senior merchandise specialist
32 years at Target
On career: "When I started at the company, it was hard being an African American woman at Target, because for so many years no one looked like me. Now, I can honestly say I love the skin I'm in at this company. The many changes I see for women of color and women overall are absolutely amazing."
On progress: "Keep on pushing, don't give up! If there is something you want, go get it. When women are empowered, seen and heard, everything changes. We are survivors, we rise to any and all occasions. I love the new challenges we face, knowing we can encourage one another, not just during Women's History Month, but all months."