Standing in the toy aisle of our Wyoming, Michigan, store, team member Kacey Morgan laughs as she watches an excited young guest run to her dad holding the new plush toy that Kacey helped her find.
Helping families discover that perfect toy is one of Kacey's favorite parts of the job, especially during the holidays. She also enjoys using the perks and benefits she gets as a team member—like flexible scheduling, childcare resources and opportunities to pick up extra holiday shifts—to help balance her own family life and save to buy her first home.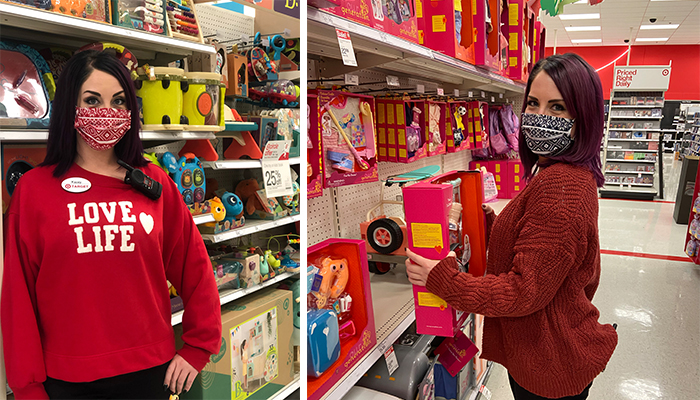 "At the start of the pandemic, Target made it easy for me to go on leave and care for my kids," Kasey says. "Now that I'm back, I've trained as a backup in other store areas so I can add extra shifts when I want them. Plus, everything Target has done to keep our stores clean and safe gives me peace of mind as an essential employee."
Those are just a few of the many opportunities our team members enjoy all year long—and a big reason many choose Target as their seasonal job. Read on for more on how we're staffing up for a season like no other.
Bringing safety and ease—with plenty of perks
This holiday season, we knew guests would be looking to Target for new ways to safely shop and celebrate with their families. So we shifted our approach to staffing our stores and distribution centers (DCs) with the goal of making things as safe, easy and convenient as possible for all.
We started by offering current team members opportunities to add hours to their schedules, and more than 120,000 store team members chose to pick up extra hours heading into the holiday season. To add flexibility, nearly half of our store team has gone through backup training to support our contactless fulfillment options like Drive Up and Order Pickup.
Then, we took a market-by-market approach to hire the additional seasonal team members needed to support each of our hardworking teams across the U.S. By offering our industry-leading $15 minimum starting wage, recognition bonuses and a range of health and wellness benefits, we got even more seasonal job applications than last year and conducted upwards of 200,000 virtual interviews to prioritize the safety of applicants and team members.
And as our distribution teams prepare to send more products to stores and guests than ever before, we've hired 150% more warehouse team members than last year. That's a lot of new team members joining the Target family.
Want more on how our team members are prepping to serve our guests this season? Keep reading.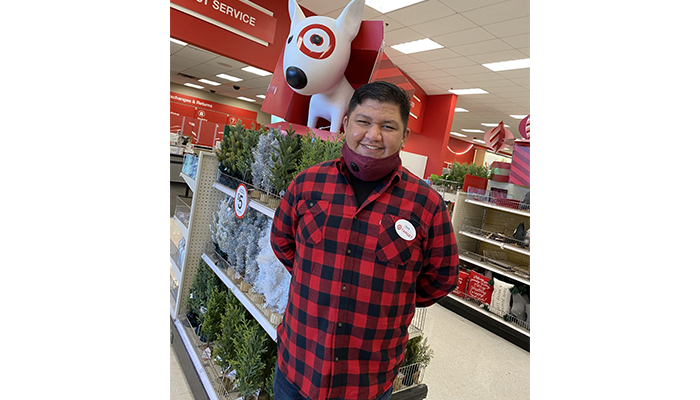 Seasonal team member Jose Castro recently started his new job as a Target security specialist at a store in Diamond Bar, California. Besides keeping the store secure, he also greets and directs guests at the entry, offers masks to those who need them, and answers any questions they have.
"My Target job has been fun because I get to work with teammates who bring the same energy as I do," he says. "This year more than ever, people need that extra joy in their day and I know it can start with me."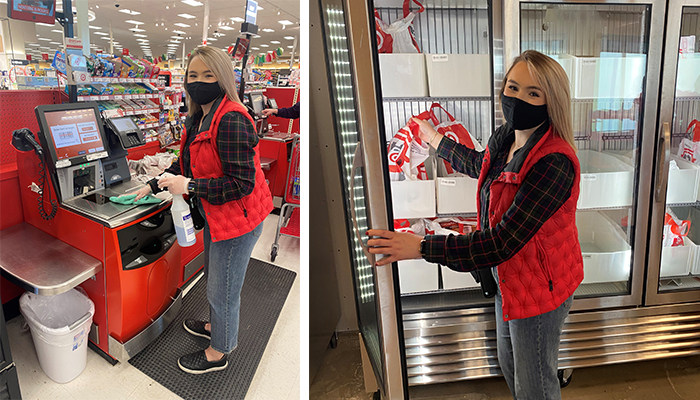 Alyssa Miller is working a seasonal role at the checkout this year at her Wichita, Kansas, store because she loves the opportunity to earn extra cash for the holidays. She also trained as a backup in Order Pickup, which allowed her to add extra shifts and help her team serve guests using our contactless fulfillment services.
"I've always enjoyed working during this time of year and creating easy shopping experiences for guests," she says. "Target's flexible scheduling has helped me plan my school and home life outside of work."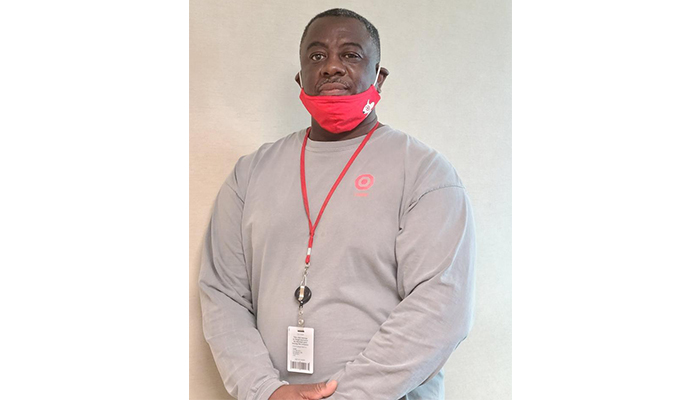 At our food distribution center in Lake City, Florida, quality control technician Calvin Solomon inspects the incoming shipments—including lots of holiday goodies—to ensure we're sending the highest-quality products to our stores and guests. He's been careful during the pandemic, and appreciates the measures Target put in place at his building to help him and his teammates stay healthy.
"Our team is following guidelines, like extra cleanings inside the building and spreading out breakroom tables and other furniture and equipment to help us stay socially distanced," he says. "And we're all doing our part by wearing face masks."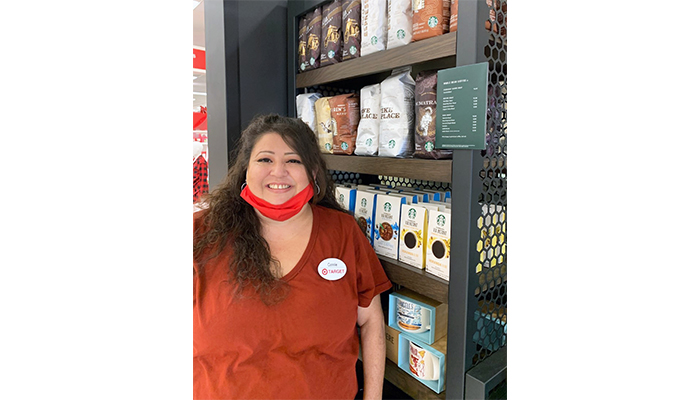 As a team member dedicated to coronavirus-related safety precautions, Conferina Garcia cleans and disinfects carts and baskets for guests as they enter her West Covina, California, store. She's a pro at interacting with guests and directing them to help streamline their holiday shopping trips.
"My favorite part of working at Target during the holidays is seeing guests and their families come in for their gifts, decorations, holiday food and even Starbucks! I'm excited to see the new and creative ways families will find to connect safely for the holidays during the pandemic."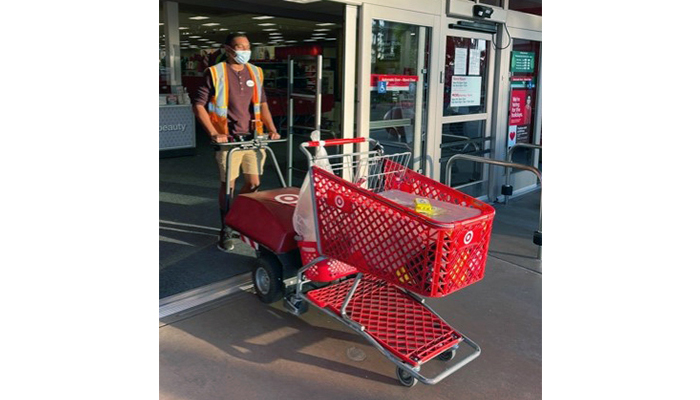 In Chino, California, front-of-store attendant Jodi Murrah makes sure the parking lot stays clean that there's an ample supply of hand sanitizer available for guests. He's also trained as backup in other areas of the store to pick up more hours and earn extra cash to help out at home.
"My store team gives me great motivation," he says. "They're constantly helping me learn more about the business and get knowledgeable in multiple areas as I keep searching for my passion. I recently helped one of my leaders fix a broken cart, and that has sparked a new interest in equipment maintenance."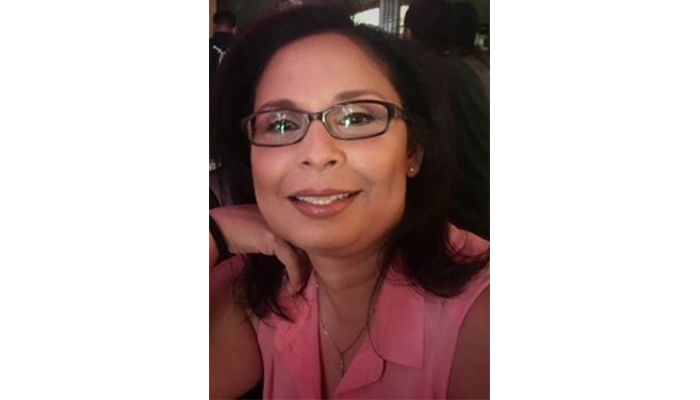 At our DC in Rialto, California, Maria Bautista works primarily as a packer, backing up additional roles when needed and acting as a team trainer. Since the pandemic began, she and her team have worked nimbly in new ways to get high-demand essentials like hand sanitizer and cleaning supplies to our stores and guests. She's enjoyed opportunities to pick up extra hours, earn recognition bonuses and take advantage of early-morning shopping hours we offered our frontline teams.
"I was very impressed by Target's quick actions to put measures in place in response to the pandemic, including making sure our teams are consistently staffed flexibly in order to meet guests' needs. I love knowing my work has helped so many families in my community."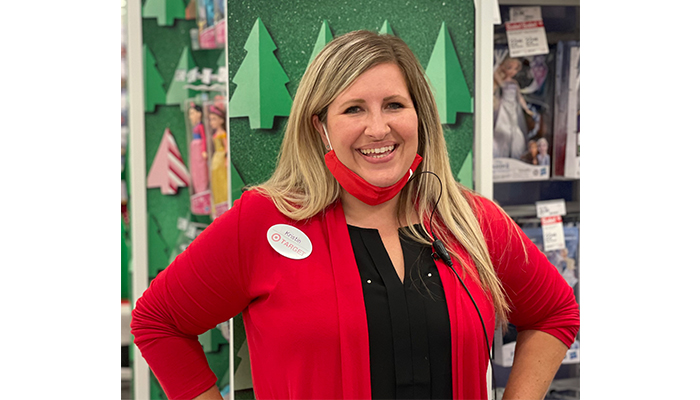 Leaders like Kristin Gladieux, a store director in Sarasota, Florida, have prioritized making sure their team members have what they need, both personally and professionally, to navigate this challenging time.
"Checking in with each person has been really important this year because everybody's been affected differently. Through these conversations, leaders have been able to offer them some of Target's new benefits—such as free virtual healthcare through Cirrus MD—and create better schedules that fit our entire team's needs. We want our teams to know we appreciate them, and that starts with them knowing about all the great resources available."
Want to join us?
There's still time to get on board. Visit TargetSeasonalJobs.com to explore store and distribution center positions available near you. Our hiring experience is contactless—with virtual and pre-recorded video interviews. Get more details here.