It's been a year unlike any other, and while that means our internship programs look a little different this summer, one thing hasn't changed. Our interns continue to develop skills and shape important work across the company as they help build brands, enhance technology and make joyful moments for guests. That joy is the reason we bring our Target teams together, and we back it up with compelling career paths and big investments in the people who bring it to life.
This year, we welcomed nearly 700 interns to programs supporting our stores, distribution centers (DCs) and headquarters (HQ) teams across the U.S. To create internship experiences that were both safe and rewarding during the pandemic, we made some important adjustments. At our stores and DCs, we shortened programs to six weeks and kicked them off later in July, giving teams extra time to plan how their interns' work would fit into the essential role they're playing for our guests and communities. And our HQ interns shifted to a virtual experience, working remotely with their teams to learn all about the retail business.
Read on to meet a few of our interns and see what they're working on today.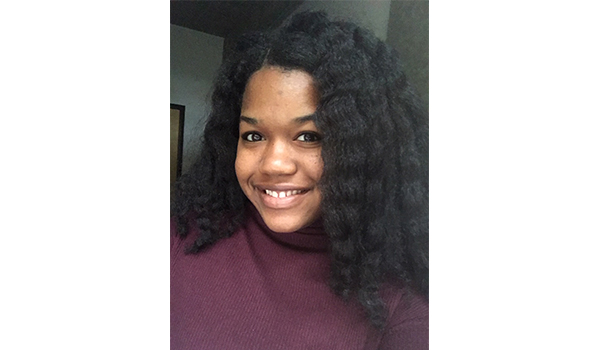 Shamarr M.
Software Engineering Intern, Minnesota
Shamarr is heading into her senior at Augsburg University, studying Computer Science and Business Analytics. This summer, she's working virtually with another intern to build a monitoring dashboard for Target's Technology Operations Center team. Tech is her passion, but she loves following the world of fashion too—and she gets her fill of both at Target.
"I enjoy doing challenging, impactful work as an engineer, and I also get to see all the cool things Target is doing in the fashion and beauty industries. For me, it's the perfect mix! It's awesome to learn new things while also being able to joke around, make mistakes and be myself."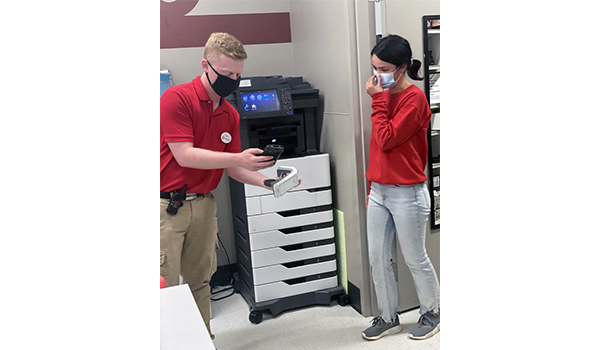 Shawn L.
Store Executive Intern, Massachusetts
A senior at Bryant University studying Business Management and Communication, Shawn is spending his summer internship building leadership skills, serving guests and learning how a store team works from the inside out.
"I'm hoping to build my communication skills and find out what kind of leader I am. I enjoy feeling so much energy from the team every day, and knowing that we have the ability to truly impact others around us—maybe even turn someone's day around with a simple hello."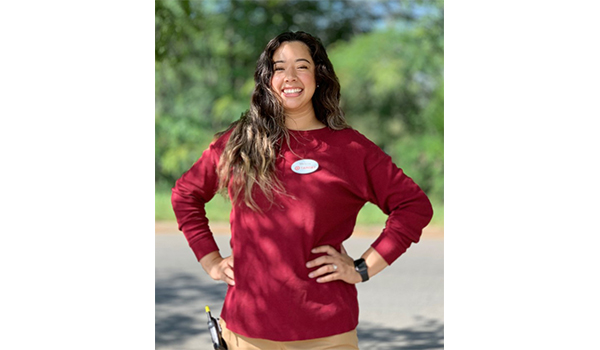 Melanie H.
Assets Protection Intern, Virginia
A senior at George Mason University with a major in Criminology and minor in Forensic Science, Melanie connected with Target at a campus career fair and scored her internship. This summer, she's working with her store mentor, Jason, to learn about how our Assets Protection team uses its resources to deter theft inside the store and keep the team and guests safe.
"I hope to learn how to effectively lead a team, and how to make and keep partnerships with other team members and department leaders. That's a skill that not only will help me succeed at Target, but in any career path I choose in the future."
Ariana E.
Distribution Operations Intern, Texas
A student at the University of North Texas studying Logistics and Supply Chain Management, Ariana is an avid traveler who loves discovering different cultures. As an intern, she's trained in multiple roles at our fresh food distribution center in Denton, Texas, gaining understanding of how the different teams work seamlessly to support Target's supply chain.
"My favorite part of the program is learning from so many different people and observing their strengths to build my own. I want to keep developing my leadership style and learn how to develop others, and it's been great building trust with my leaders, knowing they have my back and I have theirs."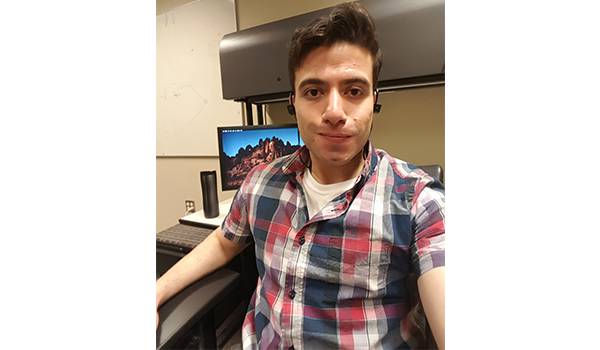 Asad K.
Artificial Intelligence (AI) Scientist Intern, Illinois
Asad is finishing a PhD in Physics at the University of Illinois, and enjoys traveling, hiking and sampling local cuisine. As an intern, he's working with our Computer Vision team on AI algorithms that power our furniture and home décor shopping experiences on Target.com.
"From virtual seminars and networking events, to Zoom yoga classes and online mixers, Target's team has done a tremendous job of bringing company culture to the interns no matter where they are. My mentors and manager have been extremely helpful and accessible online. So while it's not the same as physically being there, it still feels pretty close and I have really enjoyed working with so many talented people."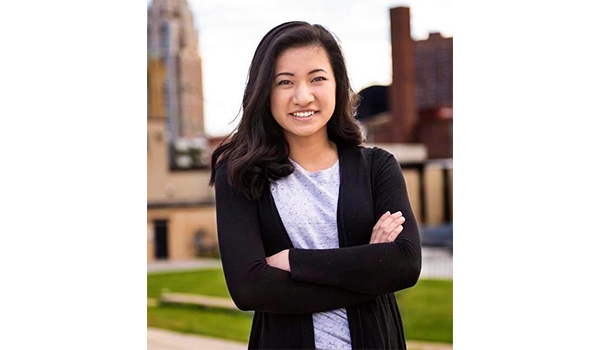 Sophie B.
Finance and Accounting Development Program Intern, Illinois
A soon-to-be senior at Loyola University studying Accounting and Information Systems, Sophie loves staying active, whether it's golfing, hiking, skating or dancing. She's currently working virtually with her team to test Target's financial auditing controls and reporting processes.
"I've already learned more than I ever anticipated. As an accountant, I've learned to use systems to retrieve and analyze data, and I'm building a network of professionals. And I've practiced communication skills using multiple media to create meaningful connections despite never meeting people in person. I'm always in awe of how willing everyone at Target is to speak with me about their experiences."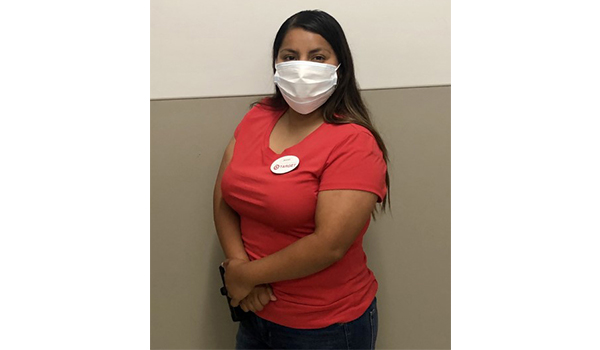 Javvi A.
Assets Protection Intern, California
Javvi is a Marine Corps. veteran studying Criminology and Justice Studies at California State University San Marcos. She loves outdoor adventures, traveling and hiking national parks. As an intern at our store in Bonita, she's working on strategies to create safe environments for our team and guests.
"I hope that learning hands-on about the Assets Protection role at Target will challenge me, help me grow my confidence and build the skills I'll ultimately need to successfully lead a team."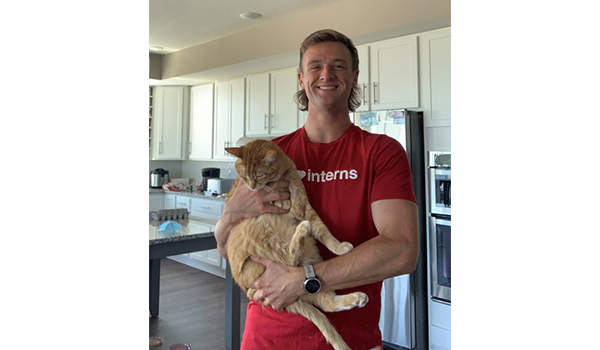 Tres G.
Finance and Accounting Development Program Intern, Michigan
A senior at Michigan Tech studying Accounting and Management Information Systems, Tres is interning remotely with Target's Finance team. His project? Develop a dashboard that helps track and report key metrics around payroll.
"This internship is helping me build technical skills to use in the real world, and the virtual setting means I'm learning about my interpersonal communication styles too. From online check-ins with my mentor to Zoom lunches and happy hours, the interns stay connected. This 'new normal' has been an adjustment for us all, but it's been great to still have this awesome opportunity."
Target's internship experiences are one of the many ways we support our team members at all stages of the career journey. Want to know more about life at the Bullseye? Explore our internship opportunities and additional careers resources, and meet more team members on The Pulse blog.