Here at the Bullseye, we have a long-standing commitment to make sure our team has the skills, capabilities and support to build meaningful careers. Last year, we doubled down on that commitment by investing in debt-free degrees with our Dream to Be program.
That's free education for full- and part-time team members across our stores, supply chain facilities and headquarters locations with easy access to more than 250 business-aligned programs from over 40 schools, colleges and universities (by the end of the first year) with our partner, Guild. Team members have a range of options, including courses for high school completion, college prep and English language as well as select certificates, bootcamps, associate and undergraduate degrees.
It's one more way Target is continuing to support our team with meaningful pay and benefits and advancing our goal to create an equitable and inclusive workplace — and the most comprehensive debt-free education assistance program available in the retail industry.
Since it's graduation season, when so many are celebrating and reflecting on their educational journeys, we wanted to do the same by hearing from some our Target team members who have gone back to school through Dream to Be. We asked three team members to share what inspired them, what they're learning and what they'd say to others considering embarking on a new educational path. Read on to learn more about their experiences: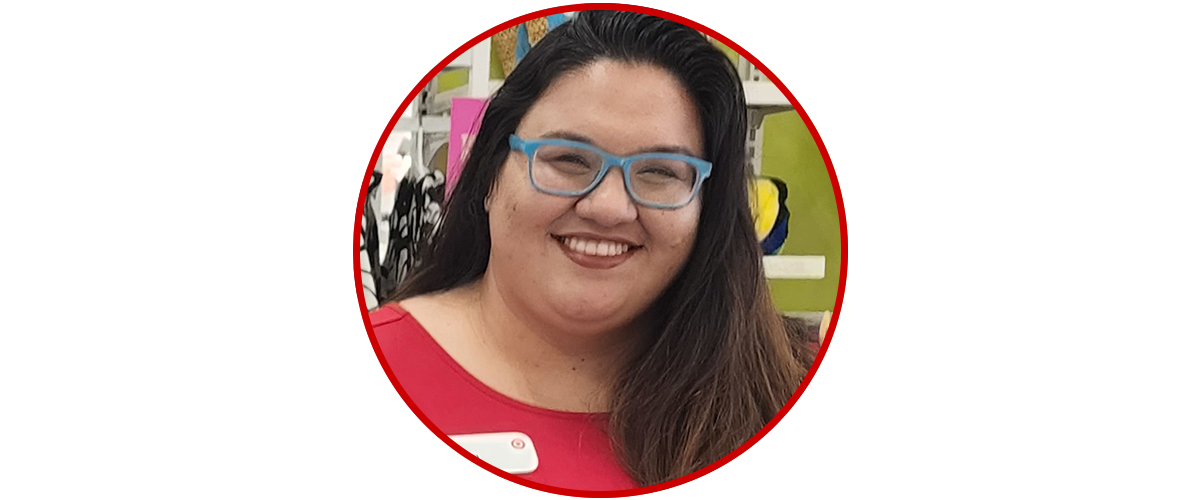 Caitlin Panis
Specialty sales team lead, Kentucky
Caitlin is getting her bachelor's degree in leadership virtually at Bellevue University in Nebraska and would eventually like to study business leadership and administration.
What first inspired you to look into Target's debt-free education assistance program?
I want to go further with Target and I want to further my education for myself. The fact that Target gives us the opportunity to do this — it's kind of a no-brainer. I also like to solve problems and I like change and trying new things. I've had great teams, great influences and bosses. I want to keep learning so I can be a part of creating that culture.
How do you balance work and education?
Yes, it's a commitment. You have to be disciplined, but that teaches you better work habits and ethics because you are putting that time in without having to show up in person. It creates a lot more independence. That structure has helped me at work, too.
What would you tell a fellow team member considering going back to school?
I have never worked for a company that cares about their team members as much as Target does. Target puts so much effort into personal well-being and they want you to succeed. I would also say opportunities like this don't happen everywhere. When you have a company that's backing you from day one, that is golden. I never thought I'd work for Target, but I never want to leave this place. My store is like a family, and I have enjoyed every bit of it.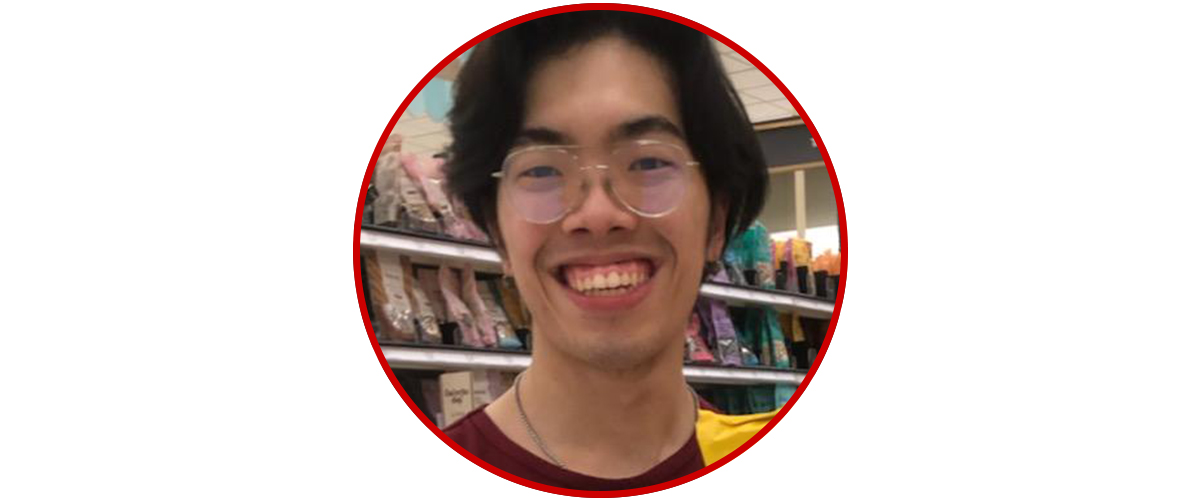 Luvius Thanh
Fulfillment expert, Virginia
Luvius is working toward a bachelor's degree in computer information systems at Bellevue University and wants to complete his degree to give back to his parents who immigrated to America. The Target store Luvius works at is the first one he visited when he arrived in the U.S. in 2011.
What first inspired you to look into Target's debt-free education assistance program?
This is going to help me to provide for my family and give them better opportunities. I'm the first generation to go to college, so I would like to finish that for my dad, who brought me here from Vietnam. So I want to be able to give back to my family and also help my little brother continue his education.
How has your leader or team been supportive while you're attending school?
I spoke to my team leader about the program and he's given me a lot of support. He also helped fix my schedule so I can finish my school work in time. My team has also been really helpful with that. It's definitely a sense of belonging and everyone trying to do their best helping each other out.
What would you tell a fellow team member considering going back to school?
My biggest tip is, don't be afraid to share your story with other people because they might be able to help. If I hadn't reached out to people about this program, then I wouldn't have been able to get in to this education. So it's good to trust your community and trust the people around you. And we are a community here.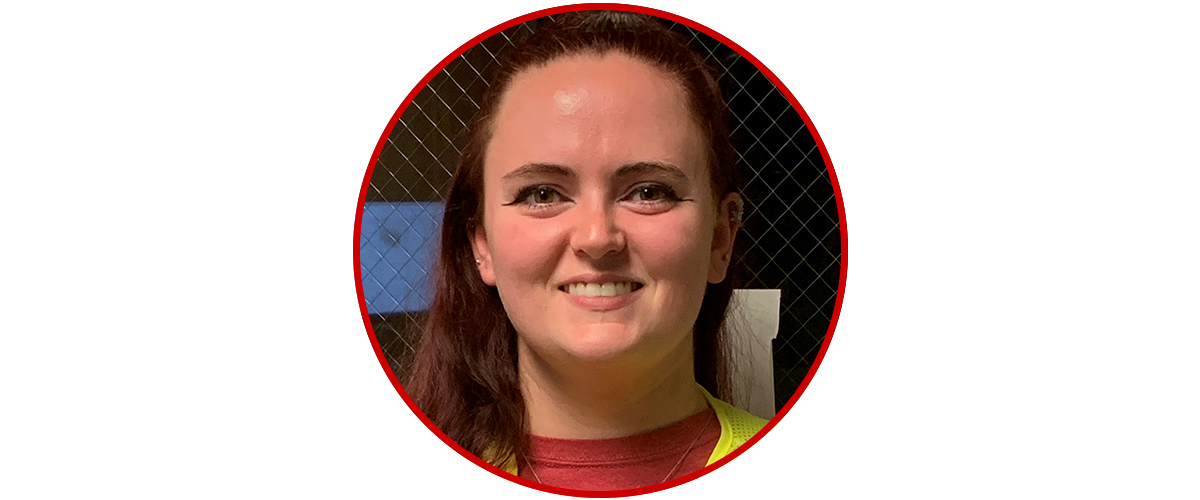 Alyssa Shoemaker
Logistics yard coordinator, Virginia
Alyssa is virtually attending Paul Quinn College, a historically Black college and university in Texas. She would eventually like to become a senior manager and sees higher education as a way to broaden her horizons and learn more about the business aspects of leadership.
What first inspired you to look into Target's debt-free education assistance program?
The greatest thing about this is that I don't have to worry about paying for it. And that was a huge, huge weight taken off my shoulders. That's what stopped me from going to school in the first place — the fact that I couldn't afford it. I'm the person that always likes to learn new things and now I can actually enjoy it.
How has your leader or team been supportive while you're attending school?
The support that I get from Target has been amazing. I work with a small team and everybody knows one another pretty well and we all check up on one another. My manager has been amazing — he's always asking me how he can help or how he can do more to support me. Everybody's been amazing when it comes to this program.
What would you tell a fellow team member considering going back to school?
I would definitely say go for it. It's gonna get hard, but it's also gonna be worth it in the end. And the fact that you don't have to pay for it and you have the support from your job is just amazing. It's a once in a lifetime opportunity and I would say you need to take it.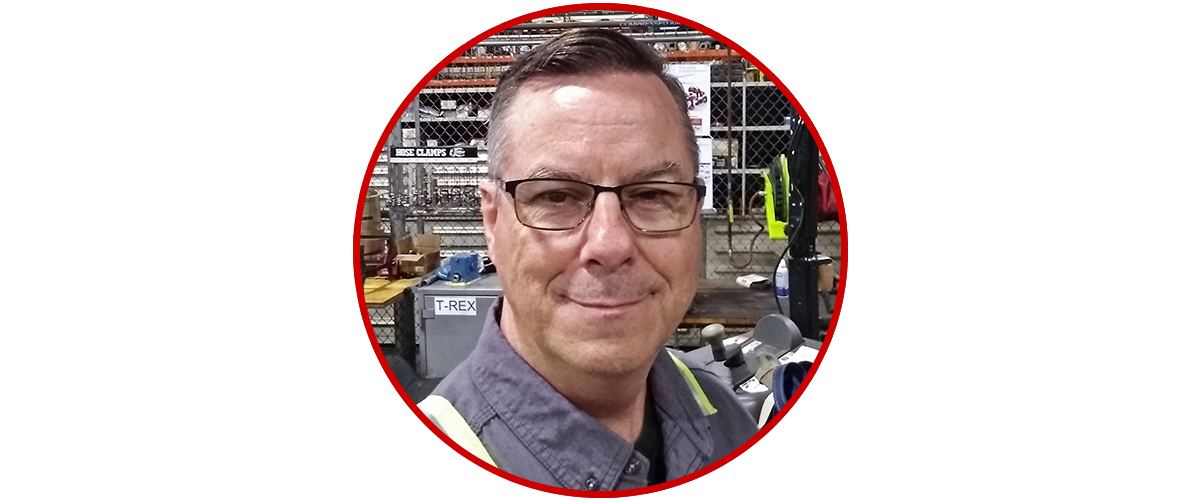 Tim Rexrode
Maintenance technician, Georgia
Tim is studying computer science and cloud computing virtually at Purdue University. He shared that throughout his professional life, he never got the chance to go back to school but now sees it as an opportunity to shift the type of work that he's doing.
How will this program help you realize your career goals?
I wanted to migrate into a field that I could be in until retirement and found that with computer science and cloud computing, which is huge at Target. I'm jazzed to take these classes, combine them with my mechanical background and extend my career.
What have you enjoyed most about your program?
I've been really impressed with the quality of the classes, the way the classes are delivered and the quality of the teaching. It's extremely rigorous, but I've enjoyed it.
What would you tell a fellow team member considering going back to school?
Don't let it overwhelm you. For some people, the idea of getting a college degree is so far-fetched and outside the realm of their experience. And so they can't see that for themselves. And my recommendation is: take a class, take one class. See it, touch it, and then you can do it. Just go in there a bite at a time and go at your own pace. You'll figure out how fast you can go and how far you can go. But you'll never know that until you try.
Learn more about Target's investment in team member benefits and get details on joining Team Target to find your next career path.