From making it extra-easy to shop to literally delivering joy to our guests and communities, Team Target has been hard at work this holiday season. That's why the Bullseye is always striving to be here for them, too — by investing in the team, especially during our busiest moments.
Support for our more than 300,000 frontline team members has come to life in a ton of different ways, from our personalized approach to helping them get the hours and reliable schedules they want, plus added hours flexibility through our On Demand Program, which offers team members the option to work more sporadically, picking up shifts that fit their schedules. That's on top of industry-leading wages, benefits, training and career growth opportunities, like $15 minimum wage, the most comprehensive debt-free education assistance program in the retail industry, multiple recognition bonuses and numerous pandemic-related benefits that have now become more permanent offerings.
And however team members choose to tap into the resources that best help them, offering the most rewarding careers has had a real impact. Keep reading to learn what that extra support means to three team members this season — and beyond:
Mentorship you can pay forward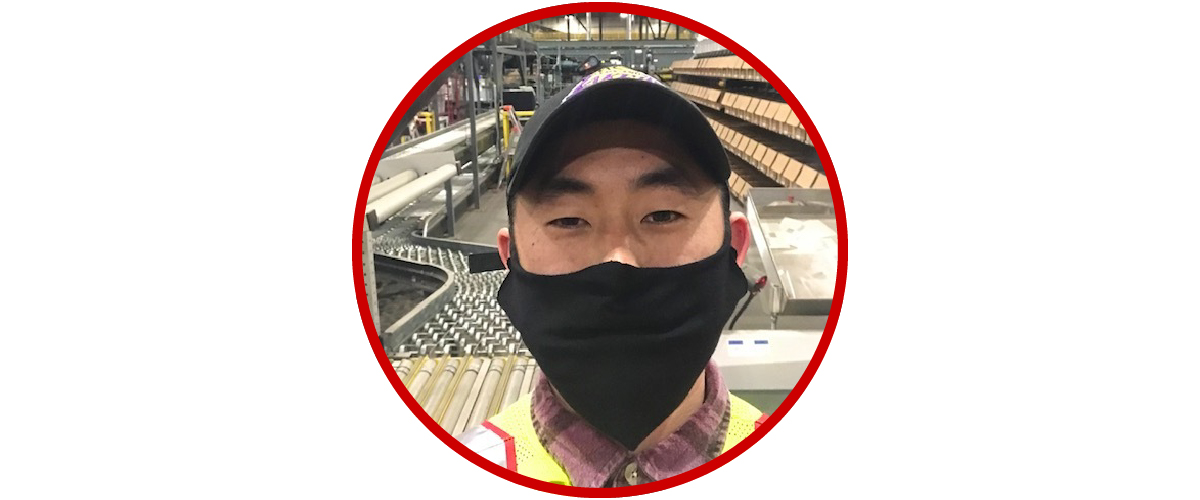 Ezekiel Kim, senior operations manager
Fontana, California
"I started as an outbound operations manager and had no clue what I wanted to do next — but I had a great senior human resources team that recognized my potential and gave me a sense of direction. They got to know me as a leader and a person as we narrowed down what would be a good fit for my next career move. Once we figured that out, they gave me very concise and clear actions to accomplish in order to get to where I am today. That's what really excites me to come to work every single day: paying that forward to my current operations manager, and giving them that guidance that I received. I see the untapped potential they may not see themselves, and hopefully I can pay it forward as they develop into their future roles."
Unlocking potential with debt-free degrees

Iliana Mathews, asset protection team leader,
Chicago Mayfair store in Chicago, Illinois
"The Target Education Assistance Program meant that I had a chance to go back to school and study for my bachelor's degree in business. What that has meant for me is new career growth opportunities, the ability to be a role model to my daughter and the pride in encouraging others who may be on the fence, to pursue their goals and go back to school."
More stability and time for personal growth

Derek Timput, human resources expert,
Las Vegas Showcase store in Las Vegas, Nevada
"Target opened the door to where I've been able to financially support myself while attending school, and that's been a huge part of my development here. Not to mention my leader, Felipe, who worked with me and promoted me from a Starbucks barista to an HR expert and has been a huge role model to me. With the stable schedule here at my store, I've been able to grow and find the balance I needed to invest a whole bunch of time in myself, my education and my future at Target."
All in, these benefits are just a few of the many ways Target's cultivating a workplace experience where every team member can thrive. Stay tuned for more on how we're making that a reality from stores to distribution centers and every place in-between.