Haz clic aquí para leer esta historia en español.
Three Kings Day (Dia de los Reyes), is right around the corner. The January 6 tradition is the culmination of the holiday season for Latinos, honoring the moment the Three Wise Men gave their gifts to baby Jesus. And while the holidays look different this year, Target makes it easy for familias to enjoy the traditions and treats connected with this final celebration of the season. So, whether you're making a Rosca de Reyes (Three Kings Cake) to enjoy with chocolate caliente (hot chocolate), tucking small gifts for the kiddos into their shoes, or telling the story of Los Tres Reyes Magos, Target has all the ingredients to help you celebrate Three Kings Day at home, safely.
Mexican-American TV personality (and Target fan) Alejandra Espinoza is excited to pass down her family traditions to her 5-year-old son, Matteo. "I look forward to Dia de los Reyes every year, and Target has everything I'll need to help my family make some amazing memories and keep our traditions alive," she says. Read on as Alejandra shares how she plans to celebrate, her secret ingredient for perfect Mexican hot chocolate and more.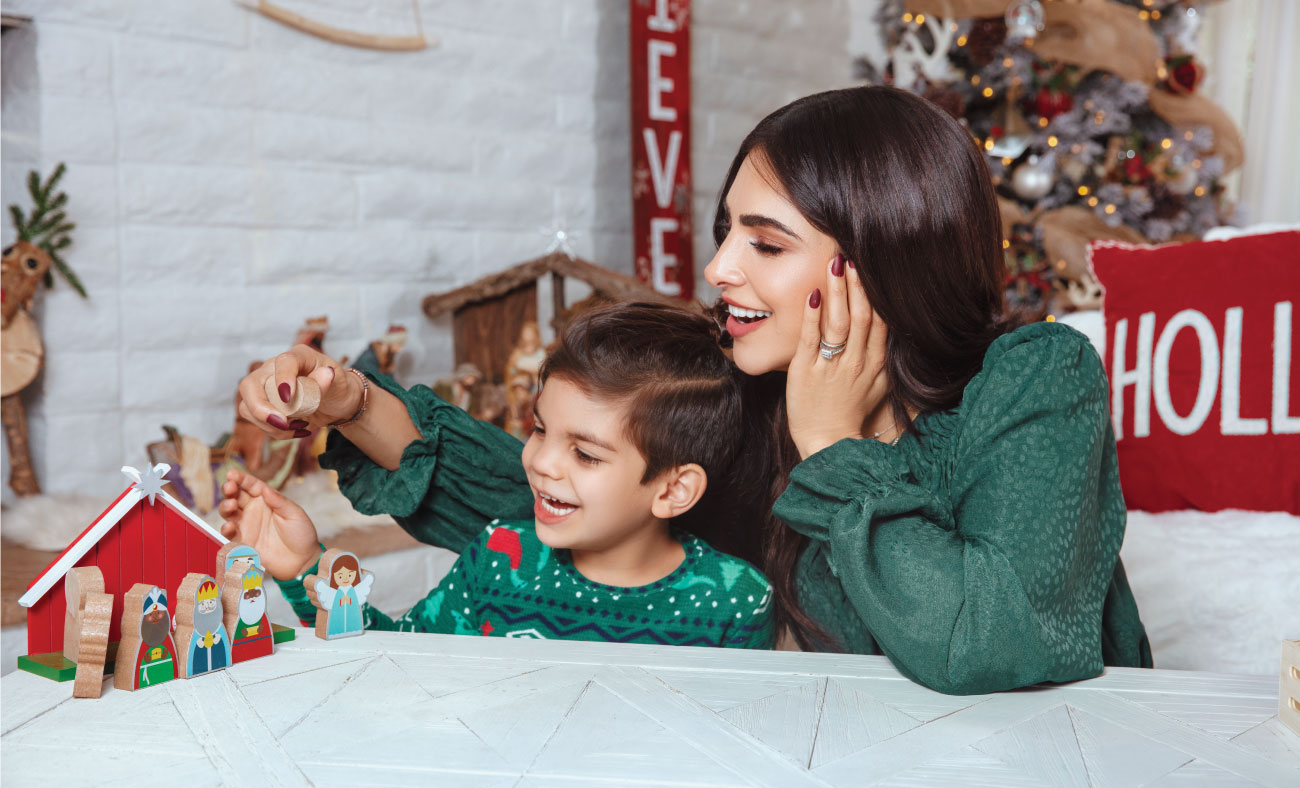 Alejandra, can you share how families celebrate Three Kings Day in Mexico?
Three Kings Day is the culmination of the holiday season in my home, as my parents always taught us the importance of this tradition as children. From leaving cookies for the Three Kings and water and hay for the camels, to not going to sleep until we ate a piece of Rosca de Reyes (Three Kings Cake) and drank hot chocolate.
Are there any family traditions, special treats or foods that are a must-have in your home as the holiday approaches?
Definitely a Rosca de Reyes and hot chocolate. One of the things I most enjoy is that we do not cut the cake until we are all together.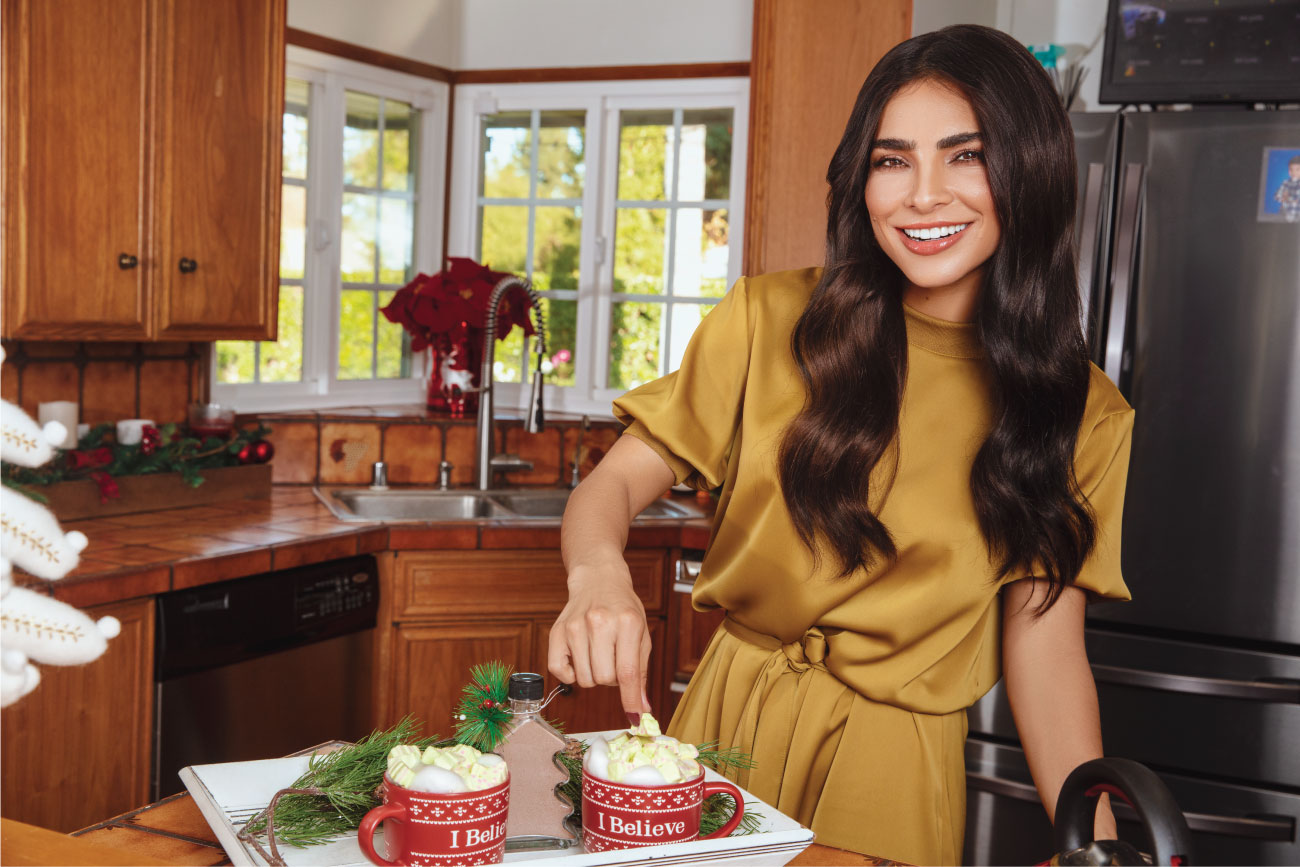 Any tips to make Mexican hot chocolate?
It's easy to make your own—just add a few cinnamon sticks and a bit of cornstarch to a steaming mug of cinnamon hot chocolate. (The cornstarch is key, as it gives the hot chocolate a thicker consistency.) My family loves to add marshmallow trees for a festive final touch. Enjoy!
What is your fondest childhood memory of the holiday?
I remember the times when our mother would show us the stars. She would point to three stars that were aligned and tell us those were the Three Kings who would wait all year to come down and see us.
How do you preserve Three Kings Day traditions for your son, Matteo?
For me, the traditions I can pass on to Matteo are like family heirlooms, things that he will always take with him. And if at any given time he stops celebrating, I am sure that at some point in his life when he joins a family who does honor these traditions, he will fondly remember his dad and me.
Can you walk us through how you prepare your home to celebrate Three Kings Day?
First, the most important thing for me is telling Matteo the full story of the Three Kings, followed by cutting the cake and enjoying a piece with hot chocolate. Before going to sleep, we step outside to the backyard and gather some dried grass or hay. We place it next to the window with a glass of water, some cookies and a shoe from each member of our family, so that Melchior, Gaspar and Balthazar know he lives there and can leave a small token of appreciation for the food we left for them and the camels.
Although the holiday season is a little different this year, how do you plan to safely celebrate Three Kings?
We will be celebrating as a family at home. And I love that whether it's picking up gifts or baking ingredients, Target offers many ways to do my shopping safely. Target's Drive Up service is a favorite—I simply pull into the parking lot and a team member brings my order out to me. And when I shop inside the store, I know that the Target team is working hard to keep everything clean and safe.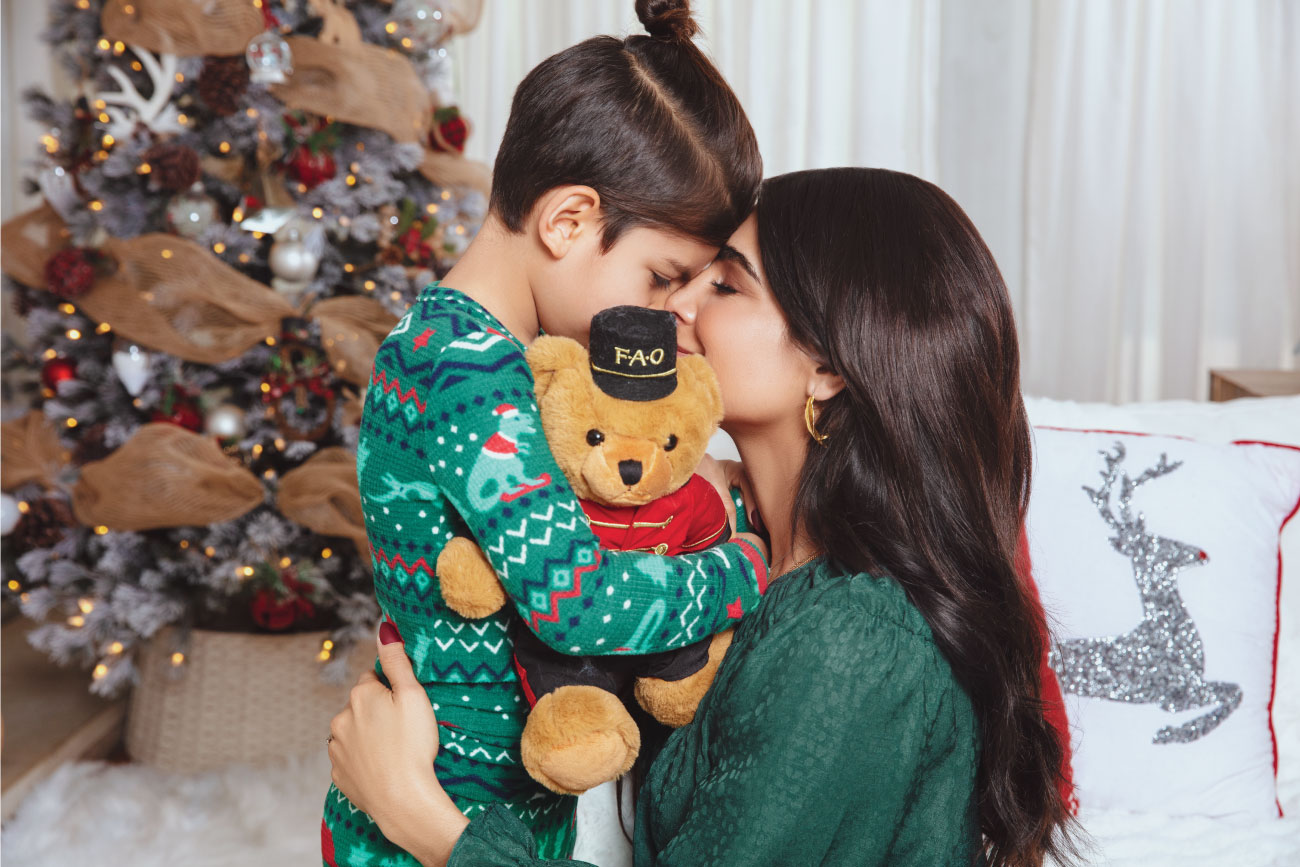 What are some of your top Three Kings Day gifts for Matteo?
There are a few I've had my eye on! I always look for Matteo's gifts to be educational or help with his development, such as the Play-Doh Gold Collection Dig 'n Gold or the Chuckle & Roar 3-in-1 Family Game Set. Target also carries this special collection of bilingual children's books called Lil' Libros, which was founded by two moms to help parents introduce Spanish and English to their children and embrace Latino culture. The one on the Three Kings is great for the little ones to learn their colors and is perfect for this occasion.