While Halloween will look a little different this year, Target's making sure you have plenty of gloriously ghoulish (and super-sweet) ways to celebrate safely. Think creative twists on your favorite traditions, costumes for everyone and a special, limited-time collection of magically macabre home décor by the one and only John Derian. Read on if you dare, because you're definitely in for a treat.
"During a Halloween that's sure to be anything but ordinary, our guests are craving little moments of joy with those they love—and Target's pulling out our best tricks to treat them to a Halloween they'll never forget," says Jill Sando, executive vice president and chief merchandising officer, Style and Owned Brands, Target. "From truly unique décor and accessories from John Derian for Threshold to costumes, candy and inspiring activities and convenient pickup and delivery options, Target has everything families need to celebrate the season safely."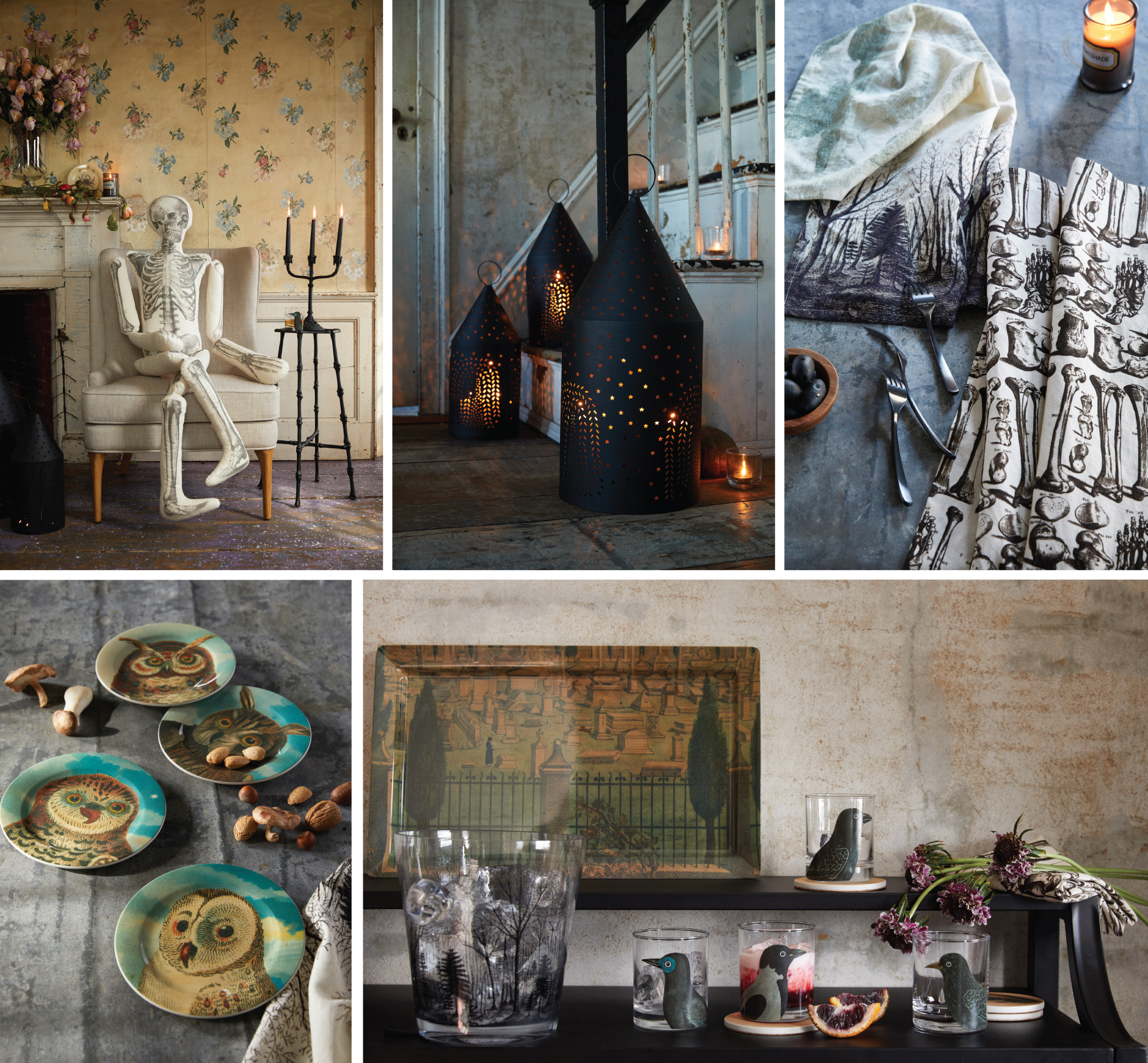 Curiosities to behold: Introducing John Derian for Threshold
Designer John Derian's no stranger to Target (he's launched several collections for us over the years, most recently as part of the 20th Anniversary Collection), but this is his first foray into Halloween oddities. Inspired by otherworldly objects and imagery, he brings his unconventional, elevated aesthetic—and a decidedly spooky vibe—to Target's beloved Threshold Home brand. The nearly 50-piece assortment is available at most Target stores and Target.com starting Oct. 10, and it's brimming with decorative accents for the entryway, living room and dining room, all at an incredible, only-at-Target value. We turned to John himself for the full scoop.
John, you've been a part of the Target family for almost a decade. What keeps you coming back?
Target helps me share my passion for beautiful antique images with so many different people and on so many different products. The team sees the beauty in my images, understands my humor and shares my love for functionality—we're a great match.

Why are you so excited about this latest collection?
I love Halloween and all of its magic and playfulness. And I love that the collection is not scary-scary, more funny-scary. I have a large archive of images and this gave me the opportunity to use some of the 'darker' images in my collection.

Tell us about your inspiration. Which details are you loving most?
When I think about my work, imagery collection and creative process, I imagine 'casting a spell' with my things. That vision inspired me throughout this design process. And I love all of the details, from beautiful beading and lovely cottons and linens to fun melamine, printed glassware and punctured metal lanterns. We were able to use so many different materials, creating a very expansive, tactile collection.

How are you styling these pieces in your home?
All of this fits into my world—the Target team did a great job choosing beautiful materials. I will be hanging the lanterns in my garden, entertaining with the glassware, serving on the plates, putting the cushions on my sofa, drying dishes with tea towels and of course proudly displaying my new 5-foot-tall stuffed skeleton.

Any tips for guests who want to create some Halloween magic in their own homes?
Hang out with your own life-size stuffed skeleton and call it a day! There are so many fun, different things that all work well together. The candy bowl, tote bags and scented candles will be an easy, fun fit in any home.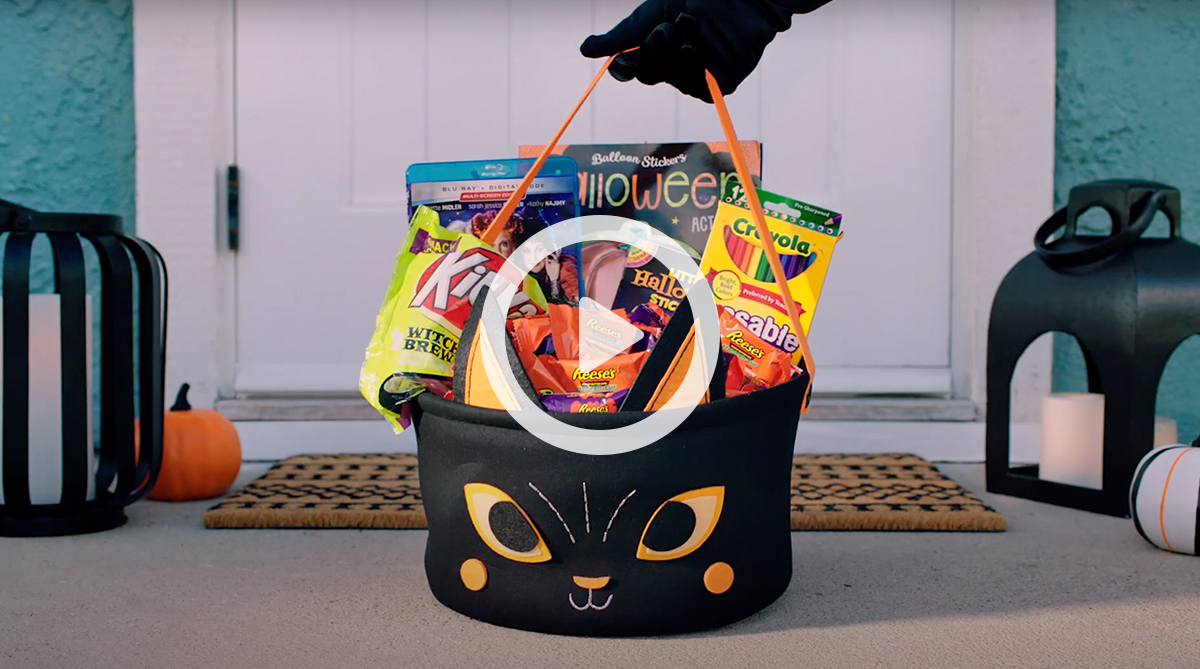 Spinning new traditions
While monstrous parties and dashing door to door might be no-go's this year, Target's been dreaming up *tons* of safe ways to make your own Halloween fun. Break out your Twister board for a game of "twist or treat" or start a new tradition by "Boo-ing" your neighbors with doorstep sweets. You just need a little imagination and some inspiration from Target—Because, Halloween.
And there's so much more in store …
Costumes the whole family (including Fido) will fall for? Check. Inclusive, adaptive and sensory-friendly options for kids and adults? Yep. (We've doubled our inclusive costume assortment this year.) Allll the delicious treats to make your mouth water? But of course. (Kit Kat Witch's Brew, Reese's Franken-Cups and Hershey's Vampire Kisses, we're looking at you.) A few surprise-and-delight moments along the way? You better Boo-lieve it. And safe, convenient ways to grab all your favorite goodies? Shipt, Drive Up and Order Pickup, at your service.
Go ahead, find everything you need for a truly incredible Halloween, only at Target.